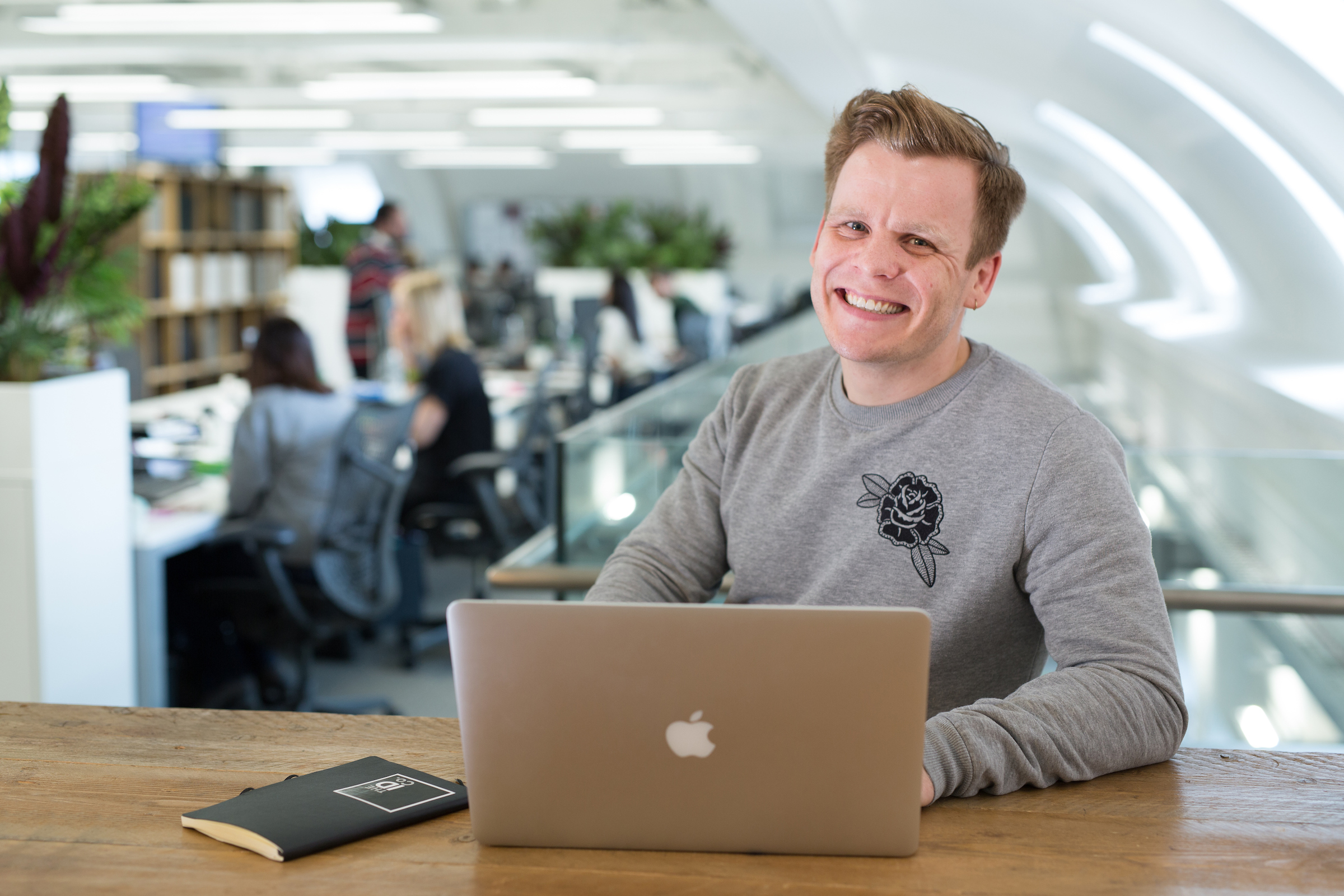 What's the pace like?
It's fast. We use agile development techniques, which means our working lives are made up of 10-day sprints. The pace gathers as the sprint gains momentum. There's time to go out for coffee early on in a sprint, but it can get frantic as the deadline approaches. We like to celebrate after completion. It's a great sense of achievement.
What motivates you?
Programming is all about problem solving and I relish that. I'll have the problem turning over in my mind and sometimes the solution will come on the jog home from work. My confidence and ability as a developer have grown rapidly because of the opportunities here. Because it's a small company everyone is given a lot of responsibility and I find that motivating.
It's also rewarding seeing all the elements come together in the sprint. There's an exceptionally strong sense of teamwork – real camaraderie in working together to solve problems and get the task done. Then there's the retrospective afterwards when we look at the 'sad, mad and glad' features and see what we can learn for the future. An essential bit of group therapy!
What impresses you?
I like the sense of openness about the people that I work with. In software development you are trying to solve problems quickly and effectively and the best way to do that is to share. We do that within the company and we also contribute to the wider fintech and software developer community.
Most surprising thing?
Being an ambassador for the company. I imagined myself head-down, writing code but I've discovered a real interest in the business of the business. I enjoy taking part in forums and networking meetings, and chatting to potential recruits. We are always on the lookout for talented developers. Going to events and chatting to about what it's really like to work at The ID Company is something I'm positive - and even proud - about.
Best ever moment?
Our whole team standing around one desk as we tested the last piece of code on day 10 of a sprint. There were cheers then, and some beers afterwards.
Best feature of your workplace?
The change! A couple of months ago we moved into Norloch House and we're still wowed by it. Look out in one direction and you see Edinburgh Castle – look in the other and there's Princes Street Gardens, a church, a graveyard, busy Edinburgh – you get the picture. We share the office with Whitespace and they are the best neighbours - they've applied their award-winning design skills to the interior and it shows.
Oh, and did I mention there's a bar in the basement? We really do have 'Beer o'clock' on a Friday and it's a great way to round off the week. It's different from gathering people up to go out to the pub. We're still at work, but we're not doing work. It's not the office – but it is. You can fit everyone in down there and it really does contribute to the way we do work.
Tell us about you…
I have a degree and PhD in History. With my PhD I was working in universities and getting more involved in database work. That was the hook that led me into software development. Working in a fintech start-up turns out to be my dream job.