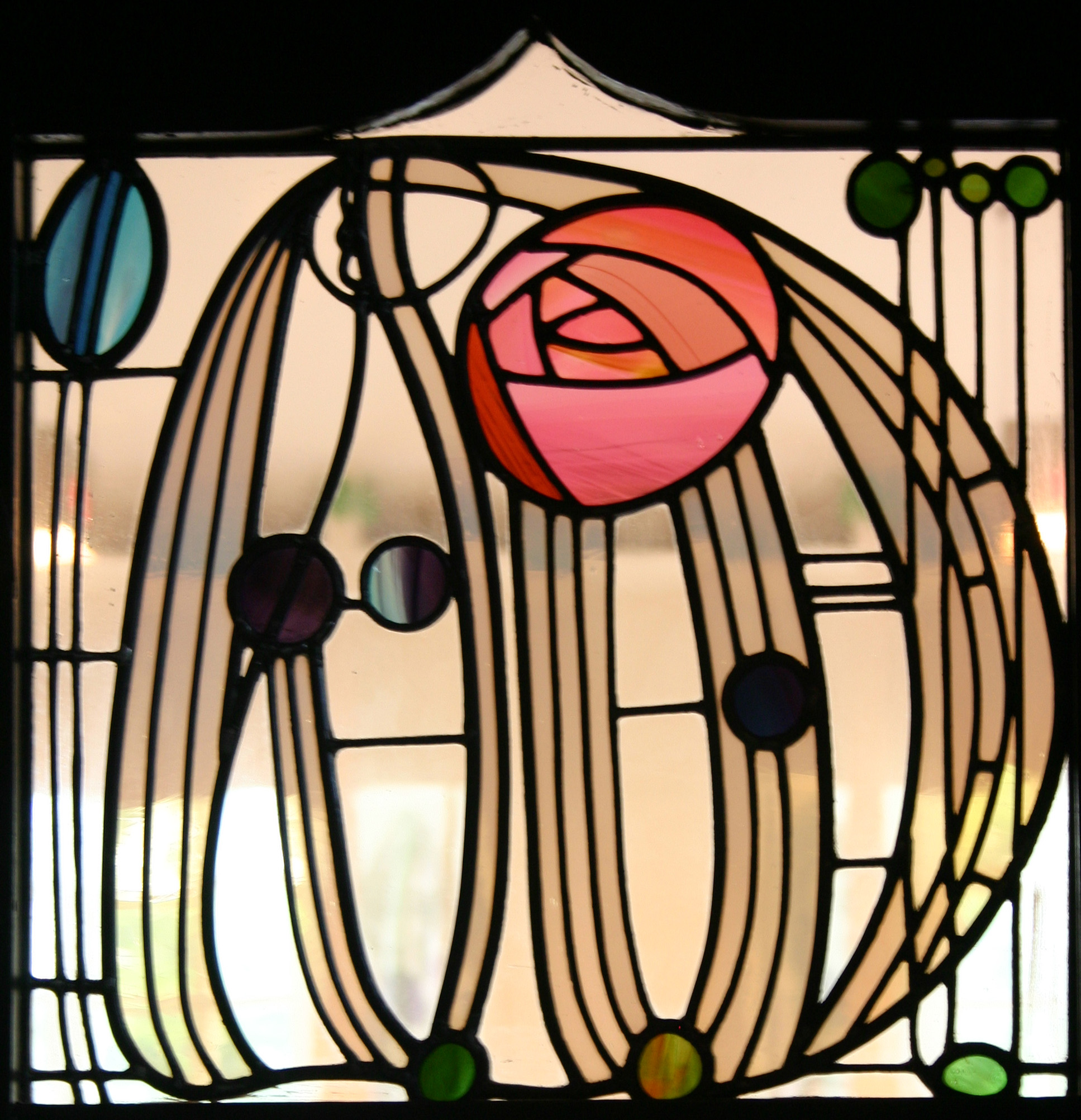 As the 19th century ended, the Glasgow School of Art had established itself as one of the leading academies of its kind in Europe. The school saw its reputation in areas such as architecture and the decorative arts reach new highs, becoming synonymous with its own distinct style – the 'Glasgow Style'. At the centre of this success was Charles Rennie Mackintosh, whose eye for design saw him become a legend of his craft.
With 2018 marking the 150th anniversary of Mackintosh's birth, there's no better time to take a closer look at the man himself. This is particularly appropriate, as Dundee – a UNESCO City of Design – opens the brand-new Victoria & Albert Museum of Design this September – the first V&A outside London.
Early life
Charles Rennie Mackintosh was born on 6 June 1868 in Townhead – one of the oldest parts of Glasgow. He was born into what became a large family, being the fourth of 11 children. Mackintosh's mother was a housewife and his father worked for the City of Glasgow Police.
After finishing school, Mackintosh was apprenticed to a local architect, but his passion, and talents, soon saw him move to a larger company, named Honeyman & Keppie. Alongside his apprenticeship, he also took evening classes at the Glasgow School of Art, where he complemented his ever-increasing architectural skills with art classes.
It was during his time at the Glasgow School of Art that Mackintosh started to become more aware of architecture outside of Scotland. With the school's library filled with the latest journals and magazines, Mackintosh's exposure to his international contemporaries saw his talents begin to reach new, higher levels. In 1890, He won the Alexander Thomson Travelling Studentship, allowing him the opportunity to take an architectural tour of Italy.
Masterpieces
Back home in Glasgow, Mackintosh was also beginning to make a name for himself. Early commissions, including the Glasgow Herald Building, in 1894, and Martyr's Public School, in 1895, helped him secure the contract to design a building for the Glasgow School of Art. Subsequently renamed in his honour, the Mackintosh building was to become his masterpiece.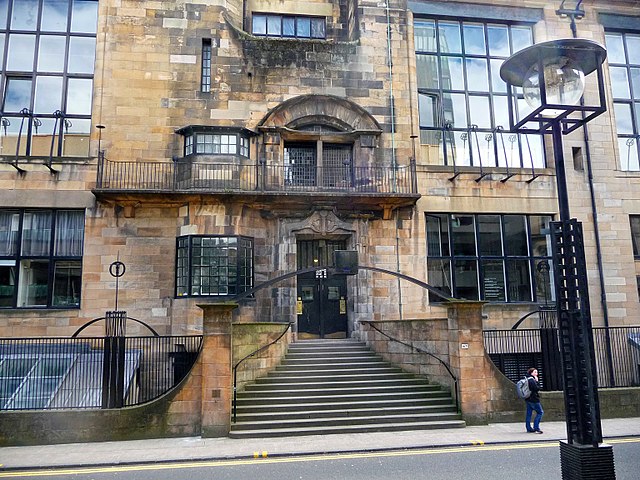 Due to lack of funding, the building was actually completed in two parts, with roughly six years in between. However, this staggered schedule allowed Mackintosh the opportunity to amend his original design and fully integrate the two sections. Though the entire building is an architectural marvel, perhaps the most impressive section was the library – a beautifully intricate concoction of timber posts and beams.
Alongside the Mackintosh building, Hill House is Mackintosh's other most famous work. Given full creative freedom, he not only designed the exterior, but also the interior, furnishings and fixtures. Such was his dedication to creating the perfect home, it's rumoured that Mackintosh went so far as to even suggest the colour of flowers that should only be placed on the living room table.
Recognition
Throughout his life, Mackintosh was always more appreciated in Europe than he was in Scotland. In countries like Germany and Austria, for example, he quickly became a household name due to his impressive designs. At one point, his architectural designs were so highly thought of that one set were actually reproduced as a series of prints.
However, despite his blossoming European reputation, and the success of projects like Hill House and the Glasgow School of Art, Mackintosh relied on one or two supporters throughout his career in Scotland. Chief amongst these was Catherine Cranston, who commissioned him to create a series of tearooms – giving him full creative freedom.
The project became a labour of love for Mackintosh, designing everything from the iconic high-back chairs to the light fixtures and even the cutlery. The tearooms have since become synonymous with Mackintosh. So much so, that when one building was demolished, it was decided to painstakingly remove and preserve Mackintosh's interiors beforehand.
The Four
It's impossible to talk about Mackintosh without mentioning 'The Four'. Comprised of his good friend James MacNair, Margaret Macdonald, and her sister, Frances Macdonald, the group played a massive part in Mackintosh's life. This fantastic foursome became trailblazers of their time, producing work that played a massive part in the development of the 'Glasgow Style'.
Mackintosh and MacNair became friends after both becoming apprentices at the same firm early in their careers. The two also went on to study together at Glasgow School of Art, where they met the Macdonald sisters, both of whom were accomplished artists in their own right.
Such was the closeness of the four individuals, that love quickly blossomed between them. First up was MacNair and Frances, who married in 1899. This was quickly followed by Mackintosh and Margaret, who married in 1900. their relationship became so close, both privately and professionally, that Margaret also became an important collaborator on many of Mackintosh's biggest projects, including Hill House.
Later life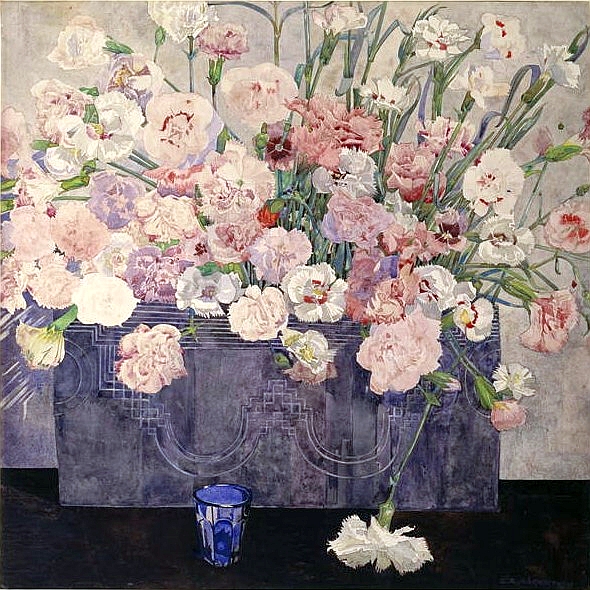 By 1923, Mackintosh and Margaret had moved to the south of France in hopes of a fresh start. By this point in his life, frustrated at not receiving the recognition at home that he felt he deserved, Mackintosh had completely turned his back on architecture, instead focusing on watercolour paintings. A short time later, after moving back to London, Mackintosh was diagnosed with throat and tongue cancer. Despite a brief period of recovery, he sadly died on 10 December 1928, at the age of just 60.
In the years since his death, a renewed appreciation for Mackintosh's genius has developed both at home and abroad. Today, his body of work is recognised on a level far beyond anything he received during his life and he is celebrated as one of Scotland's – and the world's – greatest designers.
In appreciation of his genius, Mackintosh is understandably one of the focal points of the new V&A museum in Dundee. Here, for the first time in nearly half a century, Mackintosh's famed tearoom will be fully reconstructed in its entirety for all to enjoy.