From sail-hauling songs to sea shanties, Gaelic psalms to bawdy ballads, the love of traditional music and song between our countries is as strong today as it ever was.
As some of our brightest and best traditional music groups and performers head 'Down Under' for the Year of Scotland in Australia 2020, it's worth remembering that many of the familiar traditional Scottish songs and airs they will play are as old as the European presence on the continent. These beautiful tunes have echoed down the centuries in Australia since their first introduction, and continue to mesmerise audiences across the country.
Long ago, these songs were first performed – by both freemen and convicts – to serve a double purpose. Firstly, they helped laborious, often backbreaking work pass a little easier and maintain momentum in rhythm with the song; and secondly, they reminded the singers of the people and places they had left nearly 10,000-miles behind.
Rooted in the land
As more Scots continued to sail south, they too carried their songs and their instruments with them. You only have to shake Australia's musical family tree to dislodge a fair few Scots who put their musical mark on Australia, and a fair few Aussie/Scots who helped Australia put its musical mark on the world.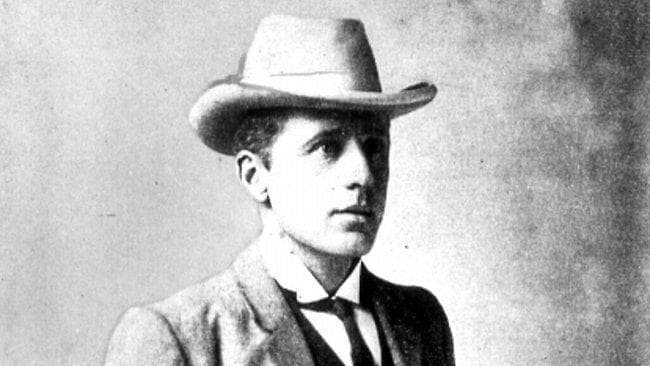 Think of the country's most famous song, its unofficial national anthem, 'Waltzing Matilda'. Its writer, Andrew 'Banjo' Paterson (left), himself the son of an immigrant Scot from Ayrshire, wrote the lyrics to the tune of the traditional Scottish song 'Thou Bonnie Wood of Craigielea'.
Peter Dodds McCormick, who was born in Port Glasgow, Scotland, also wrote Australia's official National Anthem 'Advance Australia Fair'.
Rocked to the roots
Of course, no discussion of the musical links between our two countries would be complete without mention of one of rock and roll's greatest bands, AC/DC. The band was formed by Glasgow-born brothers, Malcolm and Angus Young, with another Scotsman – Kirriemuir-born lead singer Bon Scott – performing with the band from when they formed until his death in 1980.
On the band's first hit single, 'It's a Long Way to the Top', Bon even picked up his bagpipes to add a uniquely Scottish sound to the Young brothers' twin guitars. Bon Scott is honoured by two statues; one in the Australian city of Fremantle, and another in his hometown, in Angus, which every October hosts Bonfest, a weekend festival celebrating AC/DC's music.
Mind you, the junior Young brothers were only reproducing the success of their older brother, George. In 1966, with his band The Easybeats, George Young released Australia's first world-conquering pop single, 'Friday on my Mind'.
The gathering of the rock clans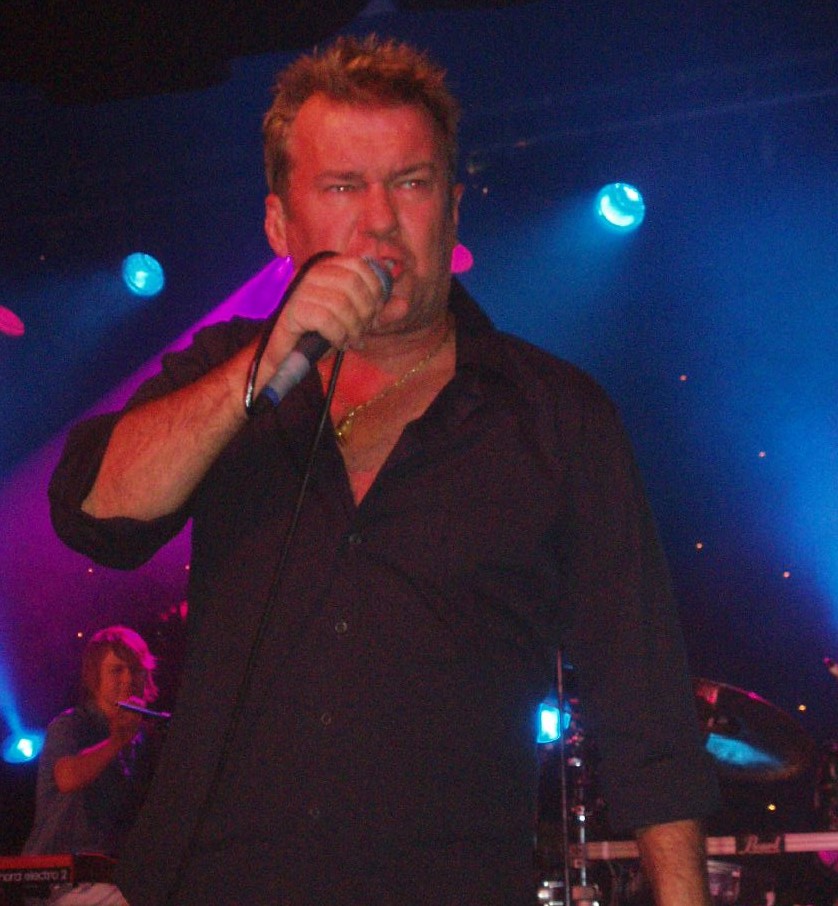 Jimmy Barnes, another Glasgow-born musician, was only five when his family arrived in Adelaide. Encouraged by his big brother, John, young Jimmy was soon singing and dreaming of fame.
Years later, with his band, Cold Chisel, and as a solo performer, Jimmy Barnes (left) became one of the most popular and best-selling Australian music artists of all time. The combination of 14 Australian Top 40 albums for Cold Chisel and 13 charting solo albums, including nine number 1s, means Barnes has the highest number of hit albums of any Australian artist.
Colin Hay, born in Kilwinning, in Ayrshire, is another Scottish/Australian tartan troubadour. Arriving in Australia with his family aged 14, in 1967, young Colin was swept up in the British beat boom. Forming the band Men at Work, in 1979, it took the band just three years to score a global single success with the track, 'Down Under'.
All things to all folk
Of course, it's not only rock musicians we've exported from Scotland to Australia, Peebles-born Eric Bogle has kept the folk flame burning bright Down Under since he left his homeland in 1969. Although you might not know his name, you'll certainly know his most famous song, 'The Band Played Waltzing Matilda'.
After becoming a huge success in the folk clubs of Australia, the broadside ballad, about the brutality of war, soon found favour in the UK. A 1985 cover version by The Pogues introduced a completely new audience to the song, an audience that only grows larger down the decades.
Bogle said that as a 12-year-old in Scotland in 1956, he had purchased a set of bound volumes of World War Illustrated. He was inspired by the photography and felt a sense of "...the enormity of the conflict and its individual toll". In his teens, he was a voracious reader of everything on the war and already knew much about the Anzacs' role at Gallipoli before he immigrated to Australia in 1969.
Today, with roughly 10% of Australians identifying as having Scottish ancestry, the 4th largest group in the country, there is still a healthy appetite for both traditional and modern Scottish music. In Australia, from pipe bands, to folk clubs, some of the same songs, which first arrived with the Scots, are still being played and sung, loved and remembered.