Being at the centre of the energy industry and in an area that afforded great quality of life meant Aberdeen was the right place for ROVOP, to grow their business from.
Seven years ago, Steven Gray, CEO and founder of ROVOP, started his revolutionary company. He saw a gap in the market and was keen to take advantage of a new generation of energy technology that was being underused in the sector. Today, with nearly a decade's worth of business experience under its belt, ROVOP is now a key industry provider of subsea remotely operated vehicles (ROVs).
What started as a vision in Steven's mind has experienced impressive growth in that time. Today ROVOP provide jobs to more than 250 people at their headquarters in the north of Scotland and overseas.
The decision to base the company in Aberdeen was undoubtedly one of the best ones Steven made. The city remains a global energy leader, with more than 30 years of industry heritage and expertise. The Company's £4 million purpose-built facility in Westhill, just seven miles outside of the city, was a solid investment that ensured the company benefitted from a world-class base of operations.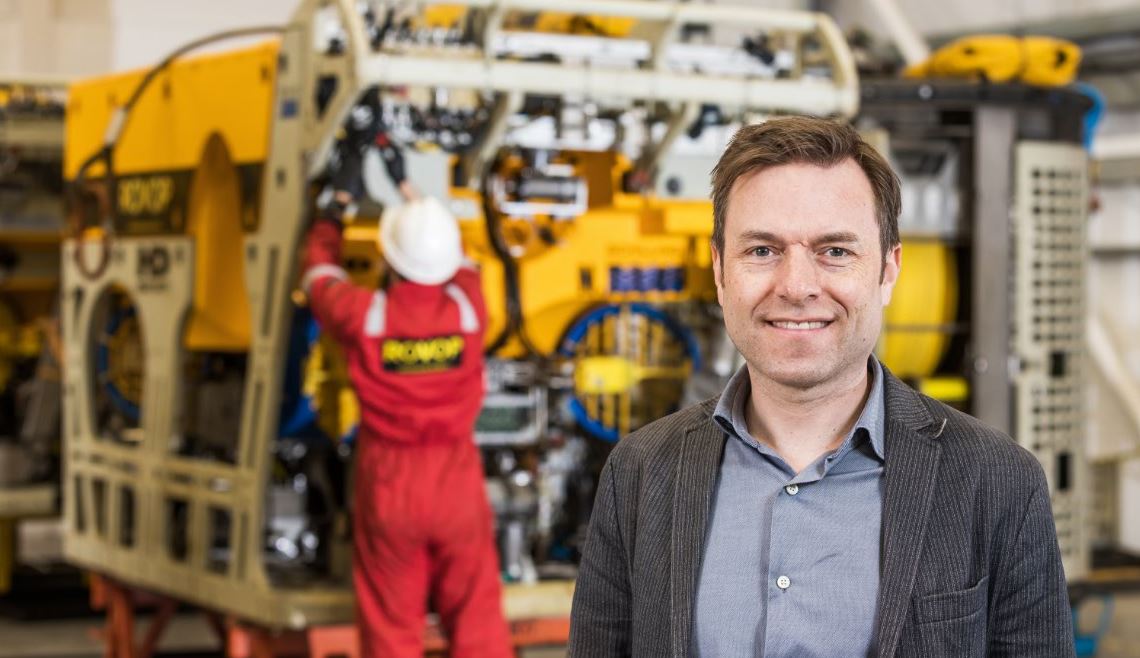 When asked about why he just knew Aberdeen was the perfect home for ROVOP, Steven said:
Aberdeen is a great place for a business like ours, because you have all the skills that you need here. You can find all the right experience and there's just a deep understanding of the industry that really doesn't exist anywhere else in the world.
The purpose of ROVOP's is to provide the energy sector with the most up-to-date, remotely operated underwater vehicles – ROV for short. Their pioneering technology is then operated for companies throughout the world, across different categories of underwater intervention. In total, three-quarters of ROVOP's work is outside of the UK. About 50% of the work is in oil and gas, and a third of it focuses on offshore wind.
As most of the Company's customers expect to be supported on a global basis, where ever they are in the world, the concept of 'exporting' doesn't really compute with Steven. Instead, the business just goes where the customers need it to go, and this means providing the industry with Scottish trained talent out of their Aberdeen HQ.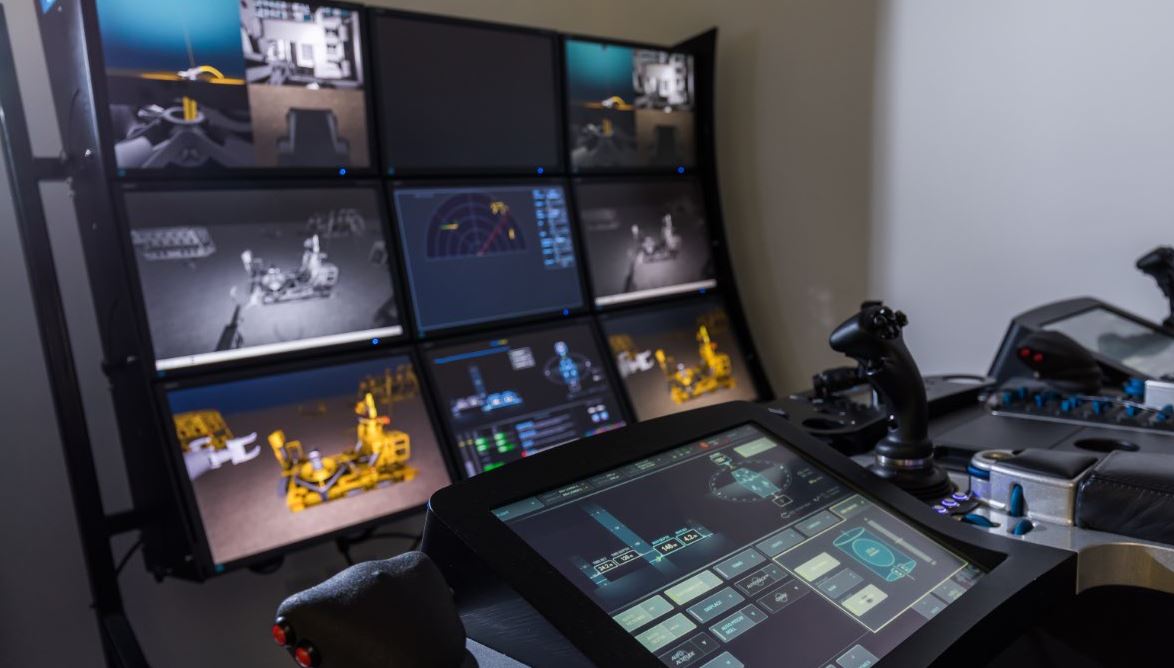 Typically, our ROV pilots as we call them, our operators offshore, are from a mechanical or electrical engineering background, and then they go through our own training academy. We have about fifty modules of training that we provide, and we take people who are already quite technical, and we then give them the right skills to operate and maintain our vehicles in the field.
ROVOP continues to expand its business and has set up operations in Houston and the Netherlands. Domestically, investment also grows, with the development of a remote-control control-room that will allow the Company to pilot its ROVs anywhere in the world from its Aberdeenshire base.
All this success, however, comes at a price and Steven has experienced first-hand the hard work that goes into scaling a start-up. But all the hours he and his team have invested in the Company has paid-off and ROVOP continues to adapt and grow, into one of the best ROV companies out there, and all from the Company's much-loved Scottish base.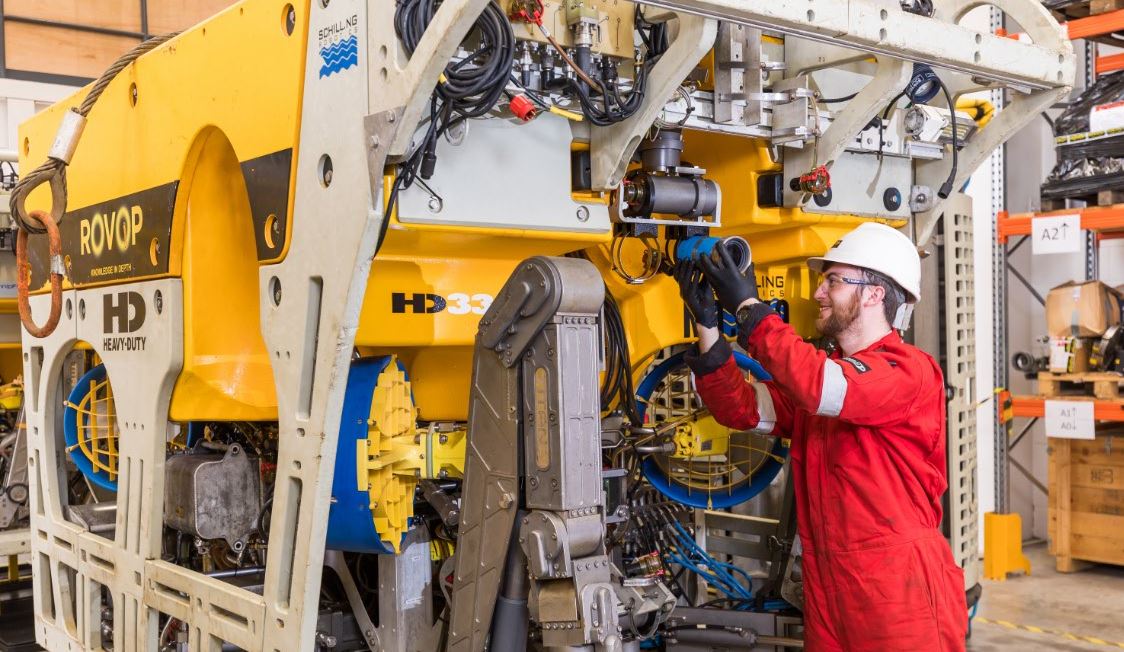 There's no question that the North Sea continues to set the standard globally in terms of underwater operations because of the environment which is really tough. When you go overseas people can rely on the knowledge that if it works in the North Sea it will work anywhere.
So, with an industry steeped in energy heritage, in a city with great schools and access to brilliant countryside, Aberdeen has provided ROVOP with more than even Steven and his team could have hoped for.