Stunning scenery, vibrant culture, cutting edge innovation and a world-renowned reputation for providing a warm, friendly and open welcome to everyone...no wonder you're thinking of moving to Scotland.
And, with a cost of living up to 47% lower than other UK cities such as London, a commitment to supporting people at every stage of their life, and a world-renowned reputation as a welcoming and attractive country, there are plenty of great reasons to make the move.
This website is packed full of incredible information about Scotland, its people, its culture and what it is like to be a part of our thriving society - so make sure you take the time to browse through the rest of our site. Or, if you're ready to start planning your move here, these tabs will help you get to all the important information you need quickly and easily.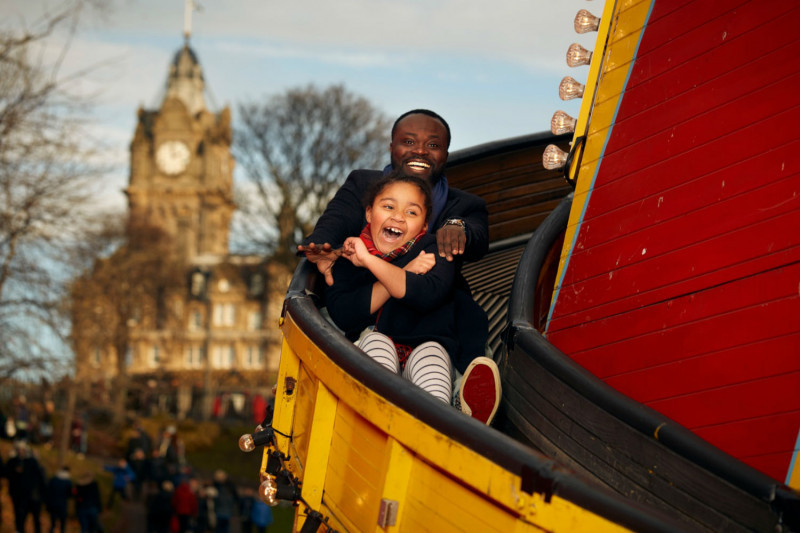 Visa & Immigration
The type of visa you may need to live & work or study in Scotland will depend on a number of factors. So, while we're excited to welcome you to our shores, let's make sure you have all the important elements taken care of.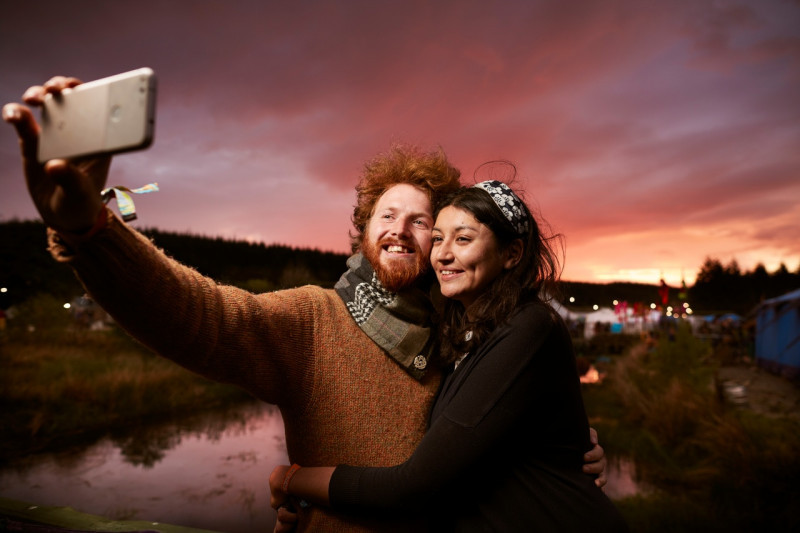 Real Life Stories
If you're thinking of moving to Scotland then you're in for an absolute treat, but don't just take our word for it. Here are some people who made Scotland their new home. Let them tell you about why they chose us, and why you should too.
Coronavirus restrictions for travel to Scotland ended in March 2022. However, the virus has not gone away. Make sure you stay up to date with the latest information and how this might affect your travel plans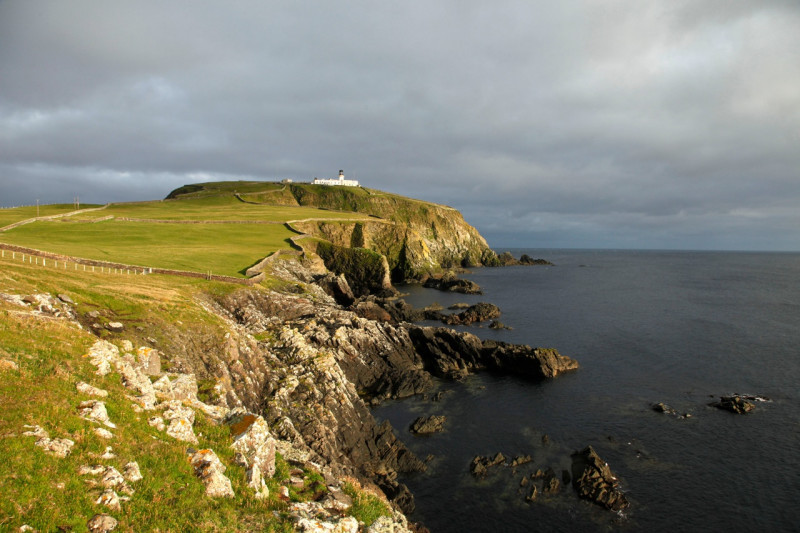 EU Exit
Scotland, as part of the UK, has left the EU and there are changes that will impact EU nationals. Find out the latest information on how the UK's exit from the EU affects your move to Scotland.
Making sure you feel safe and welcome in your new community is extremely important to us. After all, Scotland is well-known for the warm and open welcome that it provides everyone who comes here.
Annual events/Traditions
Scotland is a fiercely proud nation, and our traditions are steeped in thousands of years of history and heritage - many of which still play a vibrant part in our culture today. However, alongside this, we've welcomed culture and ideas from all corners of the globe - meaning that whatever kind of event you're looking for, chances are you'll find it here!
Find out more about annual events
Find out more about Scotland's traditions
Faith & Religion
Scotland is historically a Christian country, and a large portion of the population still consider themselves Christian. However, modern Scotland is a multi-faith country and we believe that no matter what your ethnic background or religion is, you should be free to practice your faith with respect. Thats why we have incredible organisations like Interfaith Scotland - who are dedicated to ensuring good relations between the diverse religion and belief communities of Scotland.
Find out more about Faith and Religion
Making new friends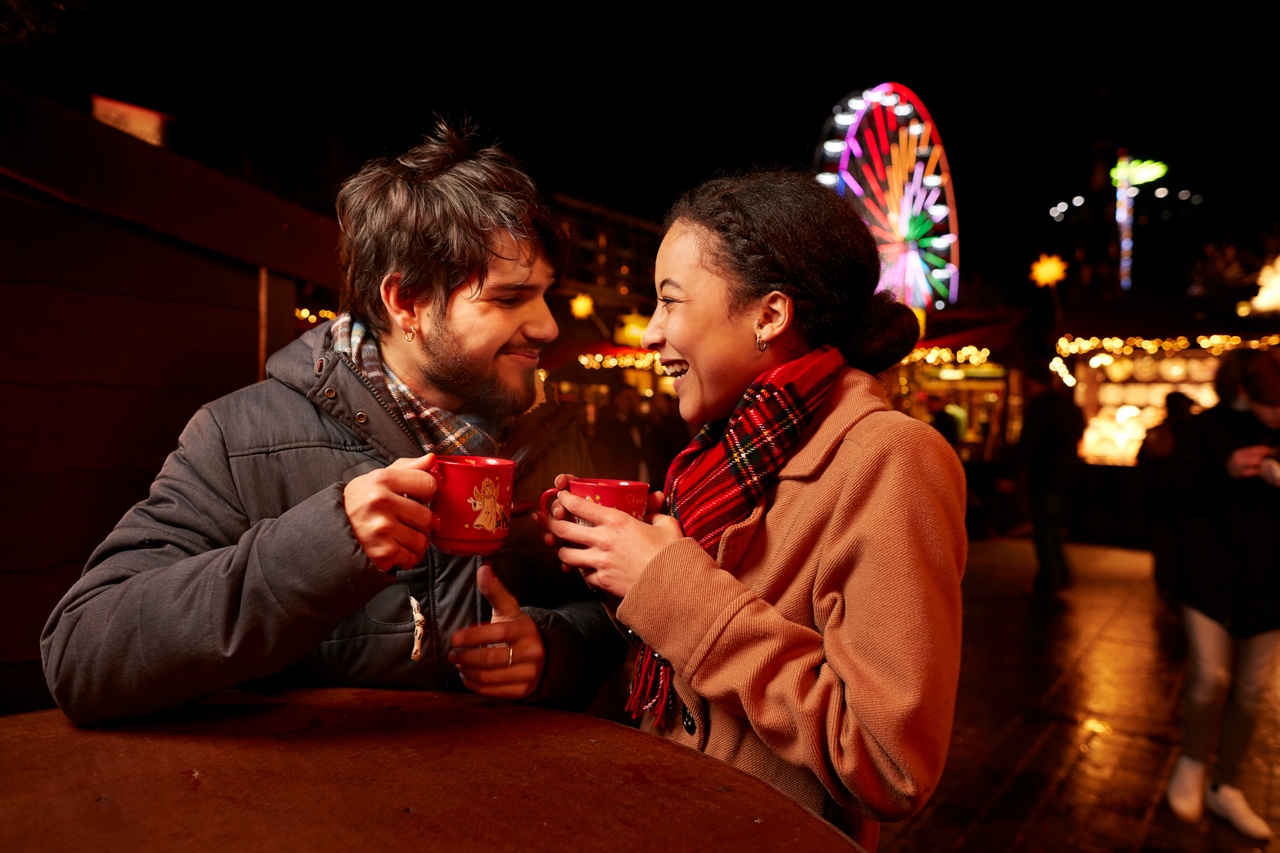 Moving to a new country can be a daunting experience, thankfully, when you move to Scotland, you're guaranteed a warm and friendly welcome. Scotland thrives on a rich and diverse culture thanks to the contributions of people from all over the world, meaning that when it comes to finding new friends, you'll never be too far away from like-minded souls.
Obtaining legal advice
When moving to a new country, dealing with things like legal issues can sometimes be difficult and confusing - but help is available to you should you need it. There are many ways to obtain legal advice including contacting a solicitor or using a local advice centre, but you should note that some offices may charge you for this service.
Find out more about obtaining legal advice at Citizens Advice Scotland
From local public transport to international airports - we've got you covered. Whether you're looking to get across town, get out of town, or leave the country altogether, Scotland benefits from an extensive travel infrastructure.
International air travel connections
Scotland is home to several international airports, making it easier than ever to get into and out of Scotland. We have connections to most international destinations around the world and are ideally situated for quick, easy connections to major business hubs like London (60min flight) and Frankfurt (90min flight). So you'll never miss that all important meeting!
Find out more about travelling by plane
Cross country travel connections
If you need to get across the country, or to other parts of the UK and beyond, the great news is that Scotland benefits from an extensive cross country transport network. Whether you're travelling on our nationwide bus services, or our well-developed rail network, we'll get you where you need to go.
Find out more about travelling cross countryat TravelineScotland.com
As with many countries around the world, coronavirus is having an impact on travel to, from and around Scotland. Make sure you stay up to date with the latest information and how this might affect your travel plans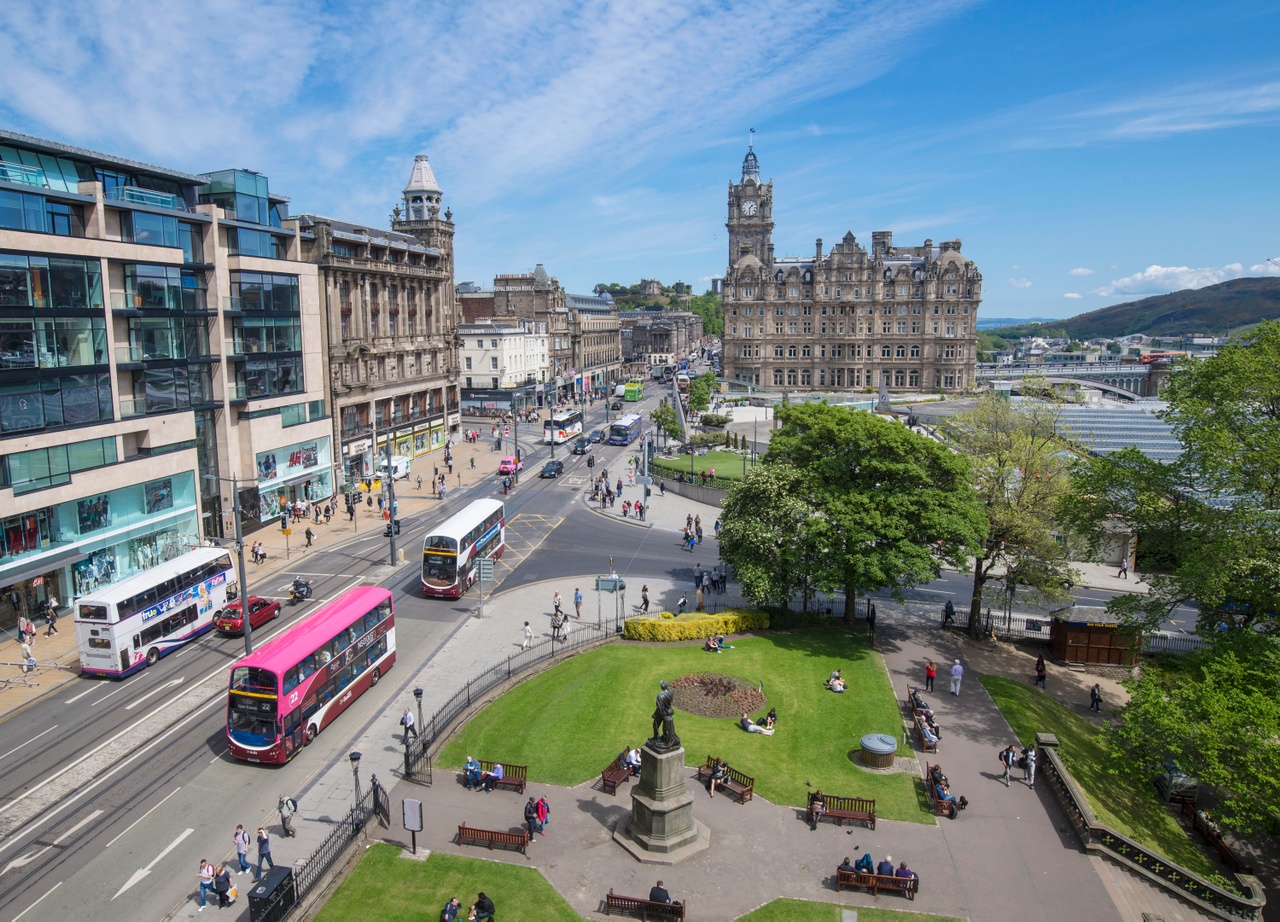 Local travel
95% of Scotland's population live within a 5 minute walk of a bus stop or train station. Many of our public transport links also benefit from free Wi-Fi for all passengers, so you can stay connected on the go. Throughout the country, we also have a vast network of private taxi companies and Lyft and Uber also operate in our major cities.
Find out more about public transport
Furthermore, Scottish residents aged under 22 are eligible for free bus travel and people who are aged 60 or over, or meet certain disabled eligibility criteria, are entitled to free bus travel across Scotland.
Driving in Scotland
If you plan to drive while you're in Scotland, there are a few things you should know - like the fact that we drive on the left hand side of the road! We also take road safety very seriously, and there are strict speed limits in place across all of Scotland's roads. These will vary depending on the type of road you are on.
You must be at least 17 years to drive a car in the UK. For mopeds and motorcycles, the required age varies between 16 and 24, depending on the type of bike you wish to drive.
If you do not have a driver's licence but want to learn to drive in Scotland, you must first apply for a provisional licence then pass the theory and practical driving tests.
If you wish, you can take driving lessons from a professional instructor. You can take your test when you feel you are ready. There is not a set number of hours you have to practice driving before you can take your test.
Find out more about bike categories, age and licence requirements.
Find out if you can exchange your existing licence.
Whatever type of home you're looking for, there are plenty of options available to you in Scotland. Modern city-centre apartment, charming suburban semi-detached, sprawling countryside home - maybe you see yourself staying in a castle?
Renting a home
Renting a property in Scotland is a relatively straightforward process, with a wide range of property types available to rent right across the country. If you do rent a home in Scotland, you should also know that your rights are also incredibly important to us and there are a number of laws in place to protect you and your family.
Find out more about renting a home
Buying a home
If you're looking to buy a home when you arrive in Scotland, then there are plenty of excellent options open to you. House prices in Scotland are incredibly competitive and are - on average - cheaper to buy than anywhere else in the UK. Your dream home is closer than you think!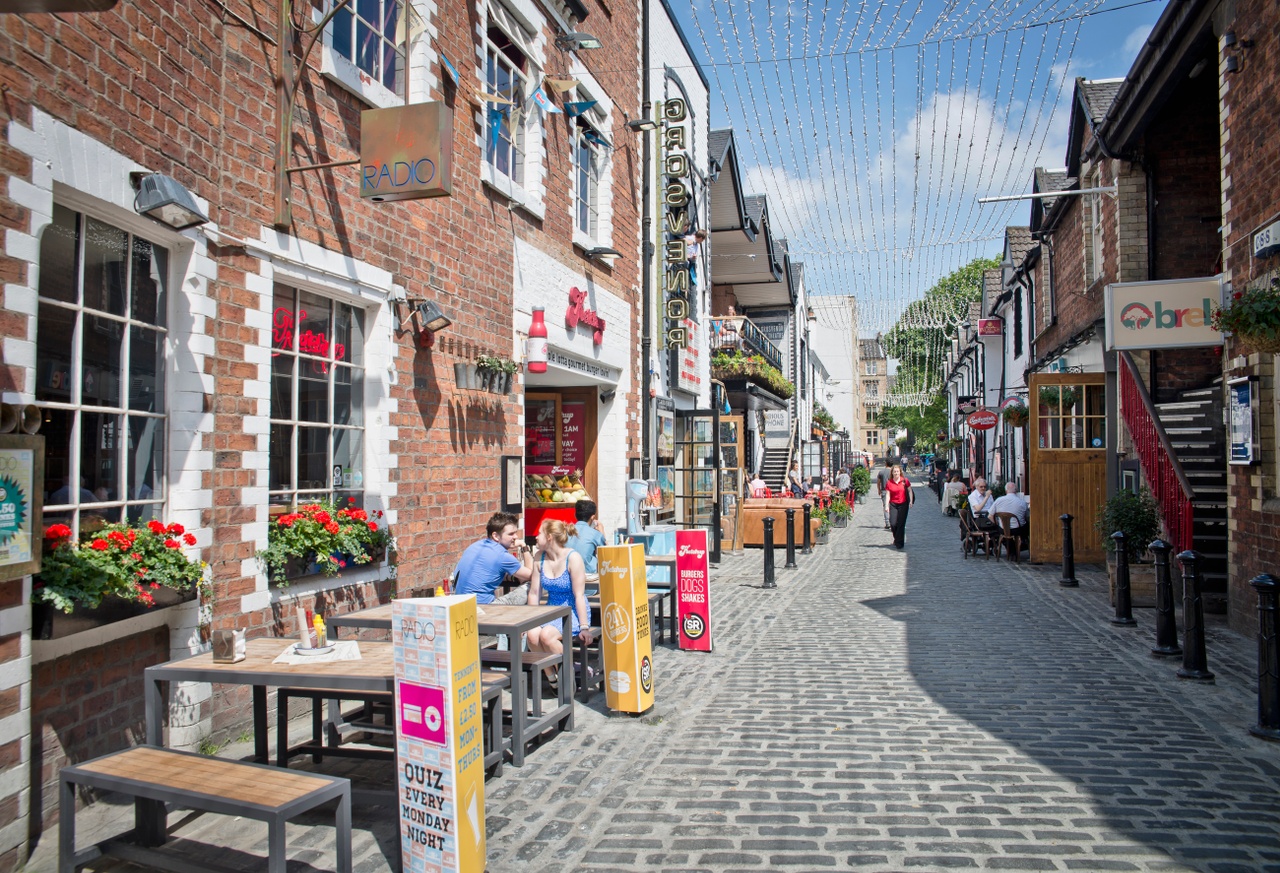 Where to live in Scotland
Scotland is split into 15 distinct regions, each with their own unique charm and character throughout. Lucky for you, we've already done all the research for you and provided a breakdown of what you can expect from each of these exciting regions.
Find out more about where to live in Scotland
Bringing your pets to Scotland
Did you know Scotland is rabies-free? It's important you ensure your pets meet certain rules before bringing them to live in Scotland with you. It keeps us all safe.
To ensure Scotland stays safe, your pets have to meet certain rules under the UK government Pet Travel Scheme.

Still looking for that perfect place?
Whether you want a city centre flat or a countryside bungalow, finding a new place to call home is an important part of any move. So, you'll be pleased to know that we have a range of different types of accommodation to keep you going until you find your perfect new home. From big name hotel chains to cosy B&Bs, caravans, yurts, eco-lodges or even a nice apartment - whatever you're looking for, we've got you covered.
Find out more about Temporary Accommodation at VisitScotland.com
Education and Language Support
Scotland is home to some of the world's oldest and best universities - and we've led the world in our commitment to excellence in education for more than six centuries
The Scottish school system
The school system in Scotland is made up of three distinct sections: Nursery (preschool), Primary School (ages 5 - 12) and Secondary School - also known as High School (ages 12 - 18). Throughout these years, children are taught under a system known as Curriculum for Excellence, which places an emphasis on interdisciplinary learning and skills development. The qualifications gained in Scottish schools may look different to what you are used to, but they are benchmarked against UNESCO international standards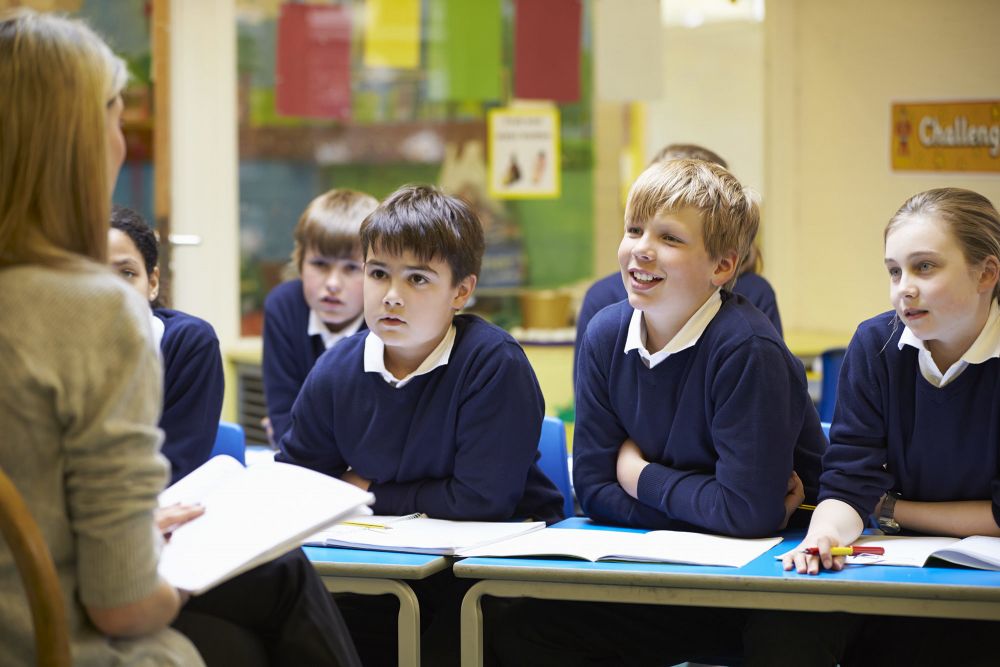 Finding a school
In Scotland, children between 5 & 18 are entitled to free public education, although we also have a range of top quality private schools on offer. Whatever system you choose to put your children in, we've got all the information you need on how to make the process as smooth as possible.
Further & Higher Education
Scotland is home to more world-class universities per head of population than almost any country in the world and every year we welcome over 50,000 students from more than 180 different countries to study here. Students from around the world come to experience Scotland's history, architecture, natural beauty, and the friendliness of its people And, if you live in Scotland for three years prior to the first year of your studies, you may be entitled to funding for your tuition fees. If you're interested in studying in Scotland, we have a dedicated study section that can answer all your questions.
Scotland also has a network of further education institutions, known as colleges. These are spread throughout the country and offer access to a wide range of full time and part time courses in everything from Automotive Engineering to Sports Science.
Find out more about universities in Scotland
Find out more about colleges in Scotland
Whether you don't speak any English at all or you're just looking to brush up your language skills ahead of your big move, we're here to support you and make sure you get access to the support you need.
Learning English
If you're interested in learning English or just brushing up your knowledge of our language, we have a wide range of different resources available to you. From night school and online classes - where you can gain national qualifications - right through to software and apps that you can use in your own free time. You'll be speaking like one of us in no time at all!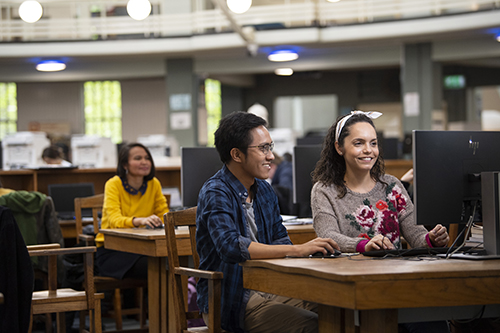 Translation support
If you're moving to Scotland and in need of translation support to help your move go more smoothly there are a number of services available. We recommend checking with the local council in your area, who will be able to provide more information.
In Scotland, your health is one of our top priorities - which is why everyone living in Scotland is entitled to free comprehensive healthcare and free prescriptions.
Healthcare rights
Your health isn't just important to you, it's important to us too and you have a number of rights and responsibilities when using the NHS in Scotland. If you're wondering what these are, then we've got you covered. NHS Inform is Scotland's national health information service and is full of information about what's expected of you and what you should expect when accessing healthcare in Scotland.
Find out more about your healthcare rights at nhsinform.scot
Immigration Health Surcharge
Visa applications are controlled by the UK government and, as part of your application, you may have to pay a healthcare surcharge, also known as an Immigration Health Surcharge (IHS). However, this will depend on the immigration status you are applying for.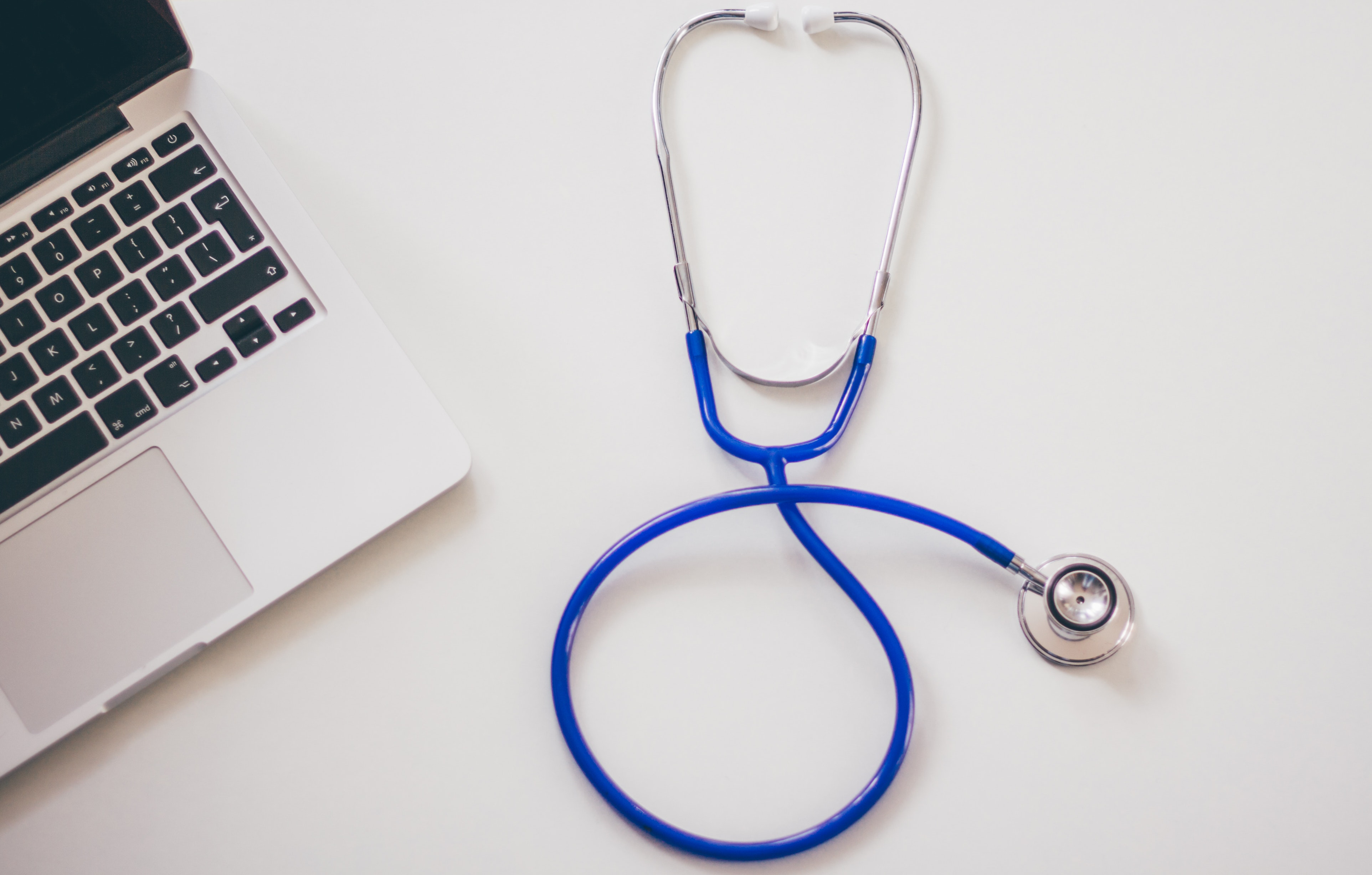 Understanding the NHS
We care about your health, and NHS Scotland works on a needs based system, meaning that you'll get the treatment that you need - not the treatment you can afford. That's why we provide comprehensive free healthcare to everyone living in Scotland.
Finding a Doctor (GP)
In Scotland local doctors are known as GPs and you will need to register with one when you settle in Scotland. You can register with a GP at your local medical centre and, working with community healthcare specialists like nurses, they will look after your general medical problems and minor illnesses and can refer you to specialists if necessary.
Find your local medical centre
Finding a Dentist
Make sure you and your family have access to dental care by registering with a dentist shortly after you arrive. You can get a list of local dentists who provide NHS treatments on the NHS24.com website or by calling 08454 24 24 24.

You can choose to receive dental treatment through our National Health Service (NHS) or a private dental centre in Scotland. However, private dental care is more expensive than the NHS.
Dental fees:
If you are over 18 years old, you will normally have to pay for your dental treatment. However, you are entitled to free dental care if:
You are pregnant
Have had a baby in the last 12 months
Receive income support or certain other benefits
You are 18 and in full-time education
Fees will vary depending on the treatment required.
Services for you and your family:
Your NHS dentist will be able to provide advice, care and treatments to keep your mouth, teeth and gums healthy. They will outline treatment options, costs and let you know what's covered under the NHS.
If you're looking to work in Scotland, we've got you covered. From information on what it's like to work in Scotland to tips on how to succeed at getting that dream job
Job hunting
If you're ready to start looking for a new job in Scotland then you couldn't have picked a better time. We're consistently breaking new ground in a number of exciting industries and as a result we have some incredible career opportunities. We also have a number of websites dedicated to job listings - making your search for the perfect career even easier.
Find out more about career opportunities in Scotland
CVs/Interviews/Applications
In Scotland - like many countries around the world - the key to successful job application is a great CV (also known as a resume). A CV is a detailed record of your job history and achievements and most companies will ask to see this alongside any other application form you may have to complete.
Case Studies
Not sure what to expect when you start a new job in Scotland - no problem! We've gathered some of Scotland's most exciting companies across a range of sectors to offer you a little insight into what to expect.
National Insurance (NI) Number
In order to work in Scotland - and the rest of the UK - you will need to apply for a National Insurance number. National Insurance contributions are automatically taken from your salary and these may qualify you for certain benefits such as a State Pension and Jobseeker's Allowance.
Find out more about NI Number at Gov.uk
Pensions
In Scotland, all employers must enrol their employees in a workplace pensions scheme and make contributions on their behalf which you are also able to contribute to. The exact regulations surrounding this will vary depending on the employer, so be sure to check with yours.
As well as this, once you reach the national retirement age in Scotland (between 60-65) you may also be entitled to a state pension. This will vary depending on how long you have worked here and how much national insurance you have contributed.
They say that money makes the world go round - well, in Scotland, we understand the importance of your hard earned pounds and pennies better than most.
Cost of living
Along with highly competitive salaries, Scotland's cities offer monthly living costs that are typically around 10% lower than other UK cities such as Cambridge and Oxford and as much as 39% lower than London.. Yes, people living and working in Scotland get that perfect blend of high quality of life and affordable living.
Find out more about cost of living
Income tax
If you're working while in Scotland, then you may need to pay income tax on your earnings. The amount of tax you pay is determined by how much money you earn in a year. The money collected from income tax goes towards the public services provided by the Scottish Government. In most cases, your tax will be automatically deducted by your employer and paid on your behalf.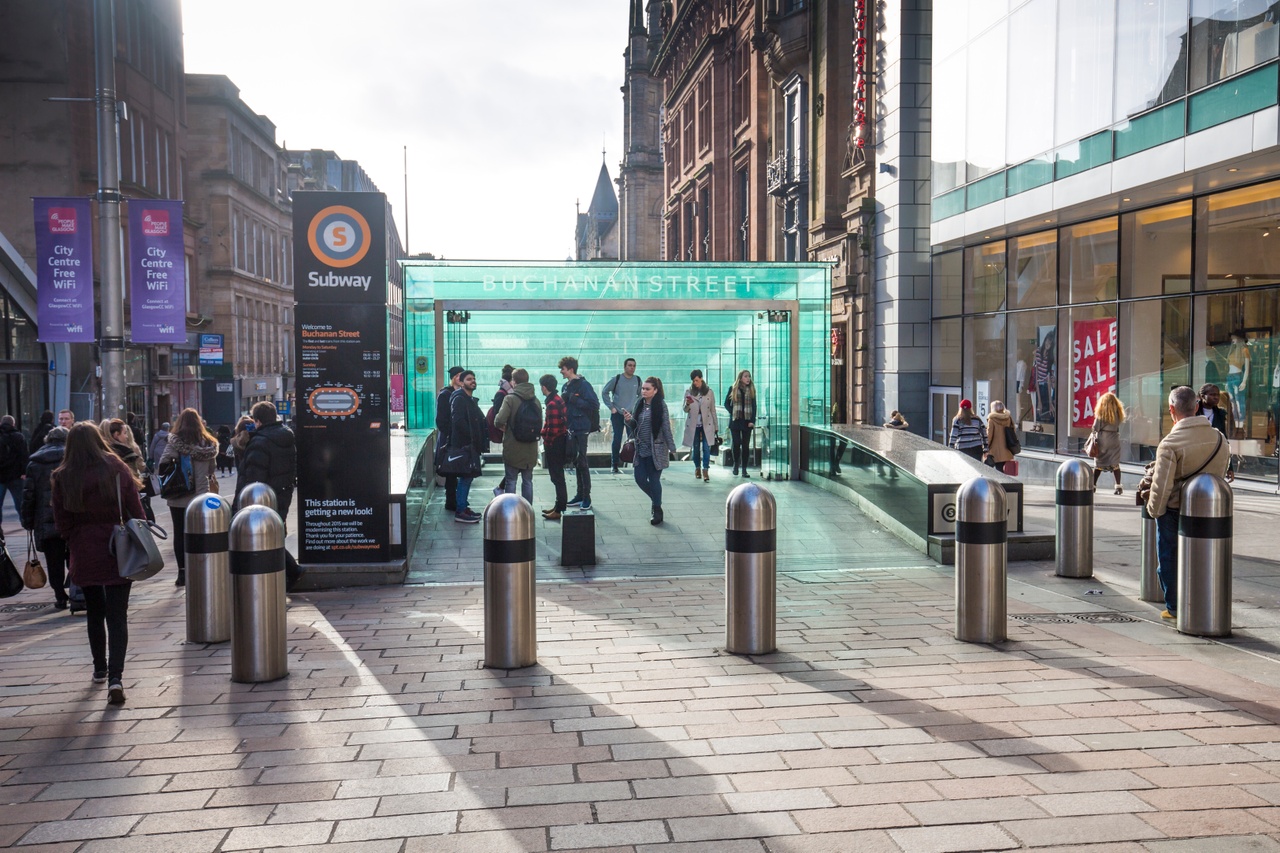 Moving costs
When moving to a new country, there are so many different things to consider. Thankfully the folks at Shelter Scotland have a section dedicated to everything you need to know about potential moving costs. From what you can expect to pay for a house and its associated fees to information on removal companies.
Find out more about moving costs at Shelter.org.uk
Banking
We are home to a number of different banks and building societies with a range of different types of accounts to suit every need.
After completing an application to open a bank account, you'll need to provide current proof of your identity and your Scottish address to the bank. This can vary depending on the bank.
Banks in Scotland put your financial safety first so will do thorough security checks to safeguard against illegal activity. These checks vary and may take longer depending on what country you are coming from.
Scotland is well-known for offering an unbeatable work/life balance. Because we firmly believe that what you do for fun is just as important as what you do for work.
Holidays
We prioritise a healthy dose of public holidays and annual leave (vacation time) to complement all your hard work. Your holiday entitlement is calculated based on the number of hours you work in a week, with full-time employees generally entitled to at least 28 days of annual leave. The only question is how you're going to use it!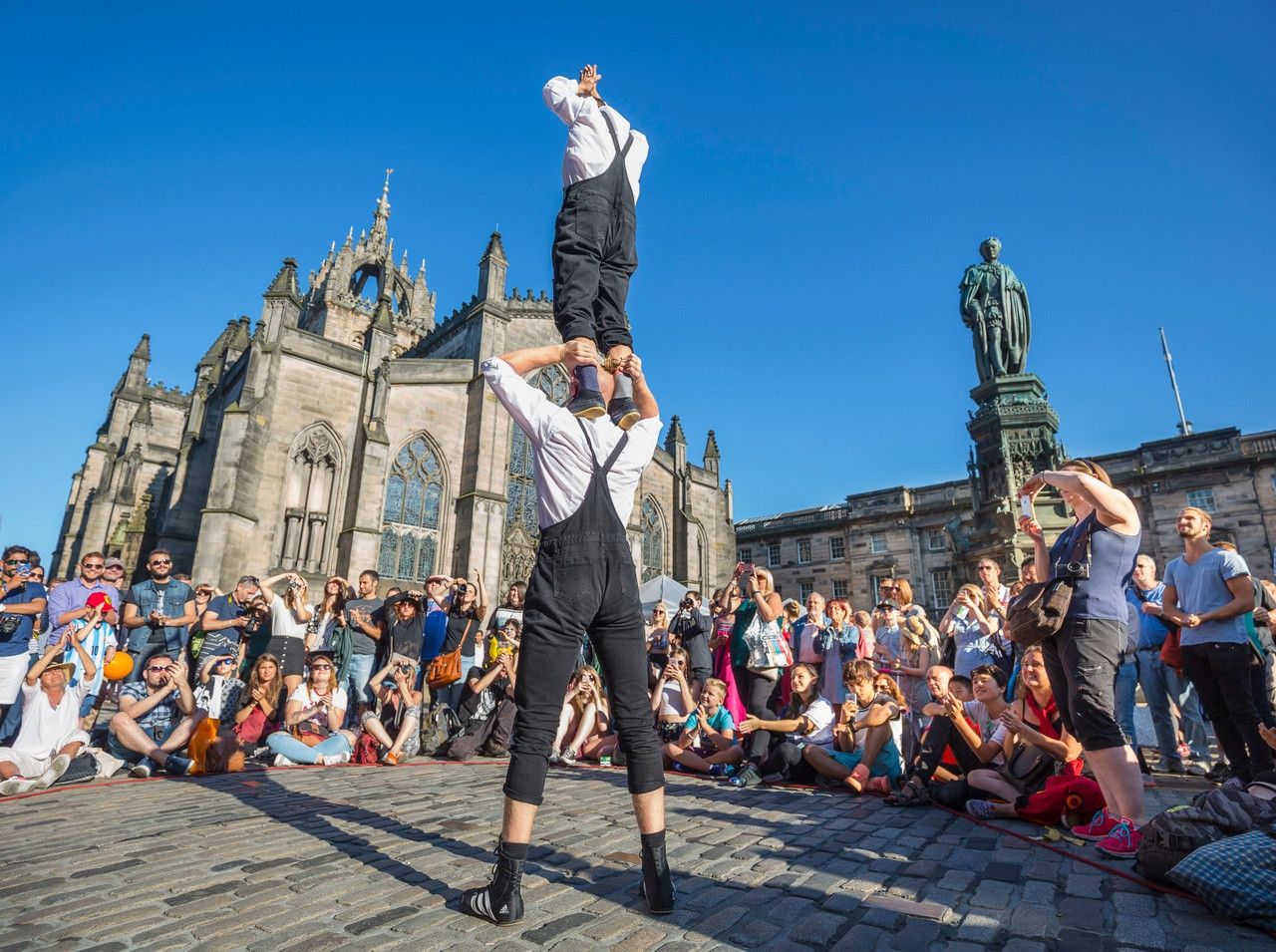 Culture
With an impressive quality of life on offer in Scotland, you're probably going to need to pick up a few new hobbies. For example, did you know that Scotland is home to both a UNESCO World City of Literature (Edinburgh) and a UNESCO World City of Music (Glasgow). Not only that, we also host the world's largest cultural festival - The Edinburgh Festival Fringe - every August.
Find out what's happening in Scotland with TheList.co.uk
Sport & Leisure
If sport is more your style, then you'll be pleased to hear that whether you like watching or taking part, Scotland has something for everyone. We benefit from an infrastructure that covers everything from grassroots beginner levels right through to the professional level in a huge number of different sports. As well as this, we also regularly host major international sporting tournaments such as Rugby's Six Nations tournament and in 2021, Scotland's Mens National Football Team took part in the prestigious European Championships, with games held at the national stadium in Glasgow.
If you're looking for something a little less structured, we've got you covered too. Explore our stunning countryside and hike up some of our 282 Munros (mountains over 3000ft) including Ben Nevis - the UK's highest peak. Or, if you're more comfortable at sea level, why not try out some of our amazing surfing locations, try your hand at some scuba diving (it's cold, but worth it) or jump on a bike and test out some of our spellbinding cycle routes. With so much going on, where do you even start?!
Find out about getting involved in sport at sportscotland.org.uk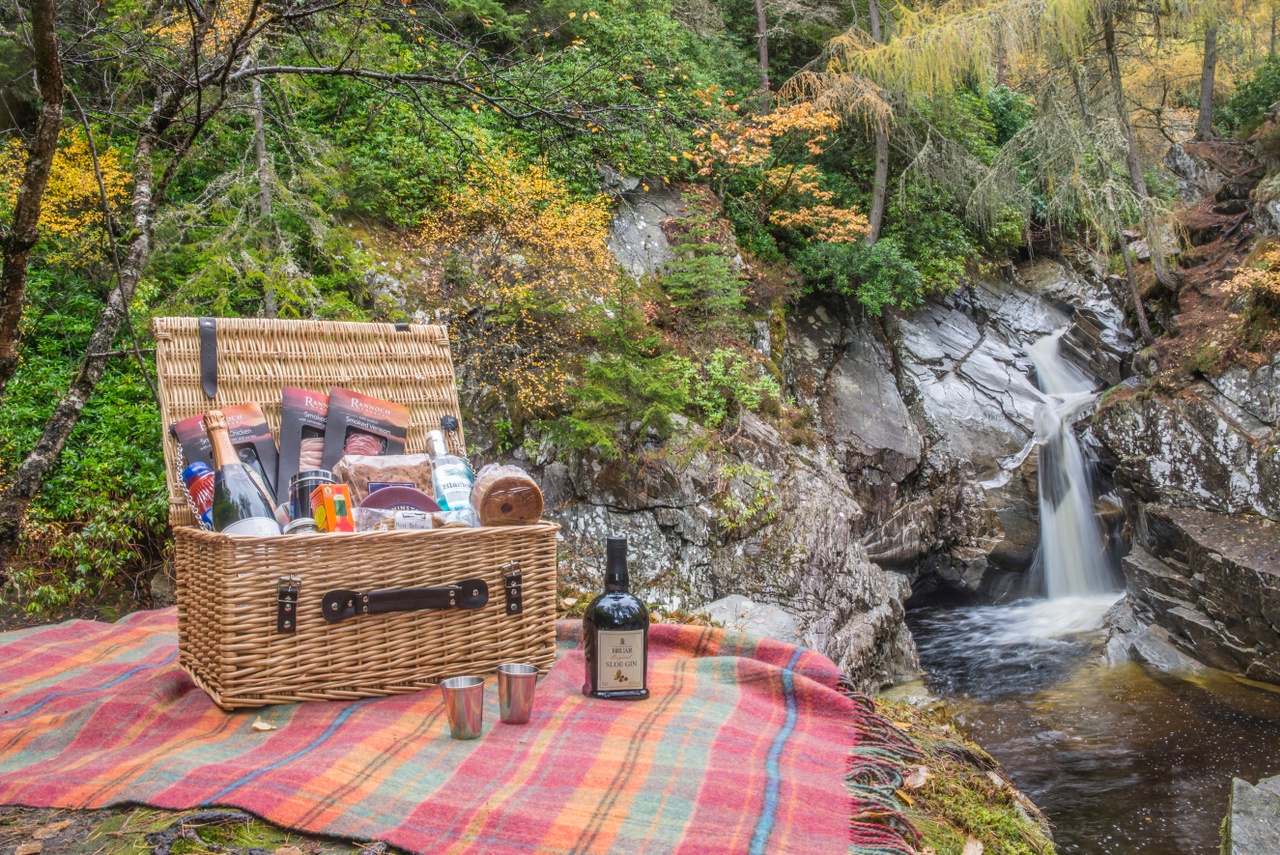 Things to do
From information on attractions and scenic hotspots to events, festivals and food & drink, our 'Things to Do' section proves that when it comes to enjoying your free time in Scotland, you're really only limited by your imagination.
Safety & Inclusivity
Ensuring that you feel safe, welcome and part of our family is incredibly important to us, which is why we are incredibly proud of our world-renowned reputation for providing a warm and open welcome to everyone. Afterall, we strongly believe that diversity and inclusivity are fundamental to what makes Scotland great.
So, whether it's our dedicated police force working in communities to keep people safe, or our world-leading stances on everything from LGBTI rights to humanitarian crises, we're constantly striving to create a society free from crime, prejudice and inequality.
Find out more about safety and inclusivity in Scotland
Coronavirus
You can find up to date information on Scotland's response to the Coronavirus pandemic, current restrictions and potential impacts on on the Scottish Government website.
Real life Stories
Don't want to take our word for it? No problem! If you'd like to hear from real people who have already made the move to Scotland, check out our Real Life Stories section. Here people from all around the world share their experiences of how and why they moved to Scotland.
Whether you don't speak any English at all or you're just looking to brush up your language skills ahead of your big move, we're here to support you and make sure you get access to the support you need.

Ready to move to Scotland?
Once you've secured your new job, you are one step closer to making the move of a life time to Scotland.
We have created a practical checklist of tasks to complete that will ease you into your new life.