Every year on 8 March, Scotland observes International Women's Day. The day is an opportunity to celebrate the achievements of women around the world in all industries, as well as time to reflect how Scotland can champion women's rights at home and internationally.
Social enterprises are organisations that have the central goal of promoting social, emotional, physical or environmental welfare and in Scotland 65% of these were founded and are run by women. From mental health support, to care for the elderly and zero-waste shopping, this feature will introduce you to some of Scotland's unique and flourishing women-led social enterprises.
The Future Economy Company
Led by Rachael Brown the Future Economy Company is an online platform with just over 3000 that supports the creative industry by connecting organisations, upskilling the workforce and creating a positive impact in the communities that their members operate in.
Through recordings, live interviews, blogs and podcasts, The Future Economy Company houses the Creative Entrepreneurs Club, a member driven network that connects, upskills and empowers creatives to flourish; Creative Gamechangers, an intensive programme that focuses on digital and leadership skills and capabilities; Creative Ambitions, Scotland's first skills programme for Creative freelancers; and Fashion Foundry an incubator for sustainably lead designers and slow fashion.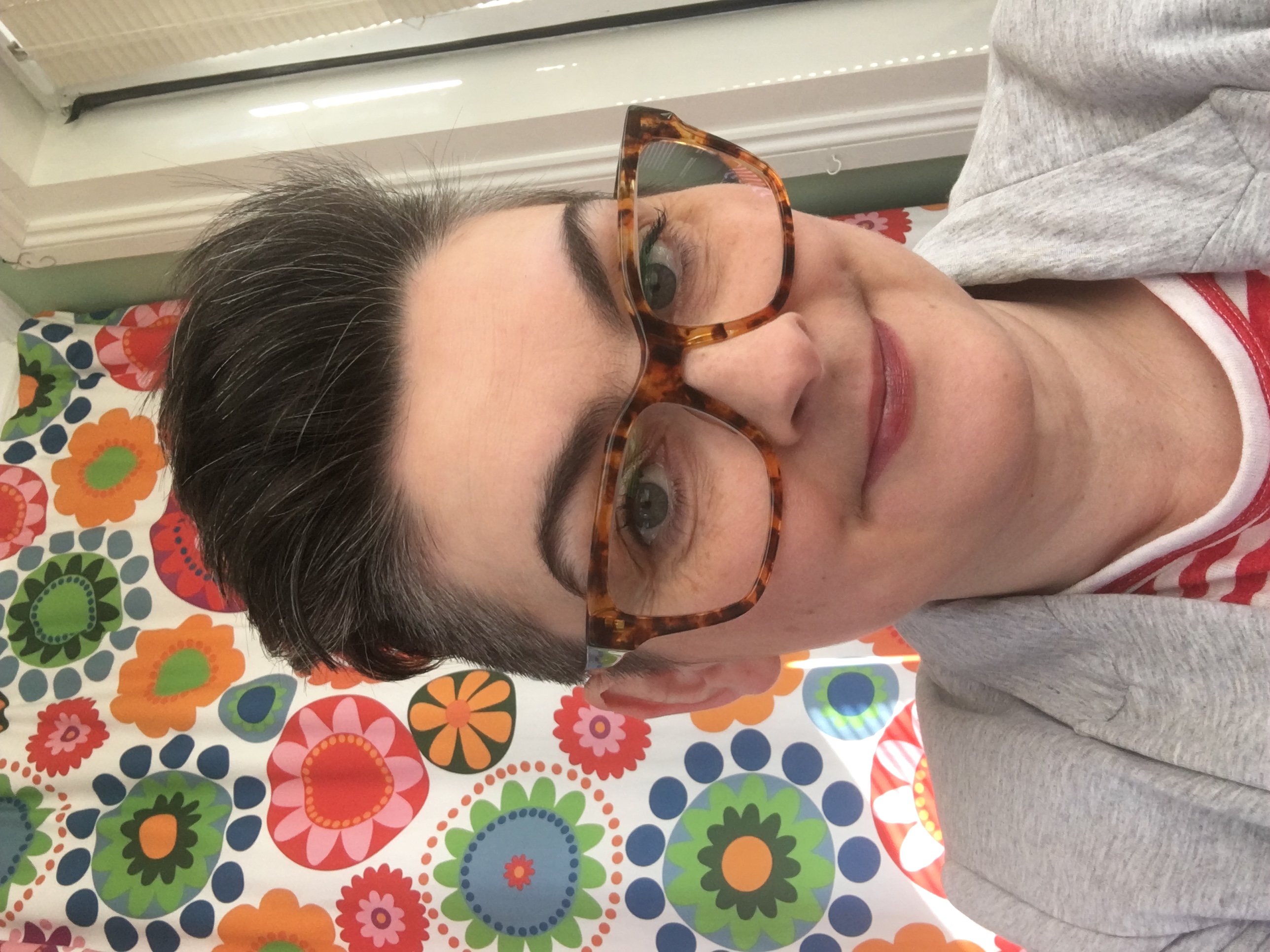 We are an all-female lead business, working our way through becoming a B-corp, we have a social supply chain and have been delivering a 4 day a week flexible working arrangement since 2018. We are a purpose driven business that creates social impact and I hope that over time we can share more of our approach so that other businesses and organisations can create business for good.
With collaboration at the heart of The Future Economy Company's objectives, creating the right environment to allow that to happen is crucial.
"We are community builders, and believe that working with good people who want to do more than profit is the way forward for 21st Century businesses. That also means being true and holding firm on our values. This requires effort and energy, and it is important to show up and demonstrate that. It's not easy, but it's the right, impactful and exciting thing to do."
Groundswell Scotland
Groundswell Scotland is a surf therapy organisation which is part of an international community which aims to support those who identify as women to surf and spend time in the sea as a vehicle to achieve enhanced mental health, well-being and community with a particular focus on supporting women who have experienced trauma.
The team of facilitators and volunteers are directed by Sally Harris, Charlotte Cadzow and Abby Nash. As surfers they have experienced healing, celebration and community in the sea. As females we are hugely outnumbered in the surf and have learned about ourselves from our surfing and healing practices which we choose to share and grow. The sea is our inspiration, alongside nature and humans who are working with purpose to create leaders who practice what they teach.
Community is a foundation and purpose of what we do. To be able to share, be acknowledged and witnessed and held accountable by others that we can become empowered, healed and united.
Do Lil Things
Lil is a social enterprise that promotes a zero waste lifestyle and sells gorgeous products, refills and more with this in mind. Lil stands for Lower Impact Living, a lifestyle that reflects your choice to maximise your positive impacts on the planet. It was born out of frustration in 2018 by Sarah Bronsdon and Louise Hastie, who found they could not locally source products without plastic or in ways that supported the world.
It was so important to us that we could create a community that supported each other in our efforts to do a Lil better, no matter how big or small that step might be. Together, we've prevented 1 million bits of plastic from polluting our world.
Lil delivers their Zero Waste, Zero Fuss and 100% feel good ethos all over the UK, with reused, recycled or circular packaging. All profits are put back into community initiatives, such as a Lil Library of Things to hire or share items rather than buy them, and a ReUse Festival to lift the status of using second-hand items – always their first choice.
"We love our Lil community – we have 2,000 social media followers, and our local community too. We have 12 regular volunteers, mostly women, and it's so inspiring to be around these women who are pushing so hard for community change – but so gently and friendly, it's never in your face. Our ReUse festival was so inspiring, we partnered with local charities to give vouchers to referred families. One mum told Sarah that she'd got all her Christmas shopping done, which meant they'd be able to afford a proper Christmas meal."
Raising The Roof
The team at Raising the Roof are older people who have grown and managed pioneering creative projects that have helped to address the equalities gap in Scottish culture. Raising the Roof is a project that is spotlighting the critical issues of ageing and care home culture and challenging the idea of what alternative homes and housing might look and feel like for those that live in them.
Adele Patrick, Sue John and their team began working on Raising the Roof together in a voluntary capacity since early 2019 and on 'Households – Living our Older Lives' since early 2020.
As founders and directors of Glasgow Women's Library (and involved in three ground breaking women's housing projects) Sue John and Adele Patrick have collaborated on innovative projects that have placed women and gender equalities at their heart for over 30 years. Janice Parker has been at the helm of a pioneering practice in the field of dance and social action for four decades; she is particularly known for her work in the disability arts sector and currently for her work with older bodies and voices.
The team were inspired to act by the reality of their own future housing needs. They shared common concerns about the need for new models of home that could be based on an ethos of sharing and communal space, new economic systems, affordability and agency. The simple idea of making homes that are shaped to the needs and real lives of older people, that allow for independent living, are affordable and acknowledge the climate emergency is one that has become powerfully relevant.
In discussions and partnerships with other creatives, policy makers, co-housing groups and local and national government Raising the Roof has benefitted from creating their own community whilst gaining much needed support to achieve its ambitions from others commitment to change.
Keep on learning with these links to find out more about Scotland's international businesses, and International Women's Day.