Scotland's Saltire Scholarships give chosen students from the USA, China, Japan, Pakistan and India the amazing opportunity to study here in Scotland. The scheme offers an £8000 award towards tuition fees for one year of postgraduate study in areas like science, tech and creative industries.
We asked some of this year's intake to share a bit about themselves, their studies and how they're settling into Scottish life. Meet them below!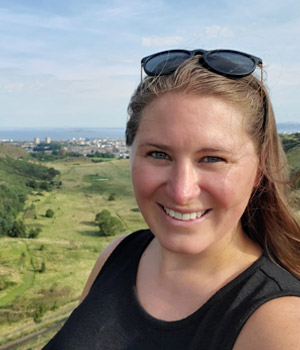 Barbara, USA
My programme in Logistics and Supply Chain Management at Heriot-Watt is very mixed internationally with students coming from all over the world, so it's been really exciting to meet them. My professors are also very well-known in their field – I'm learning from the best. My favourite thing about Scotland so far is how genuinely friendly everyone is, and I love living by the Union Canal here in Edinburgh. The only thing I have struggled with is missing my family and wishing for a bacon, egg and cheese from our NY-style delis back home!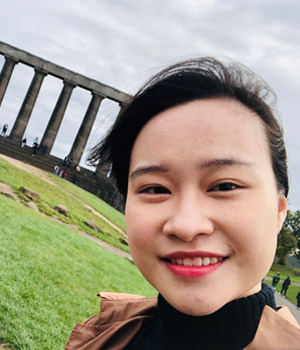 Jingjing, China
I got my undergraduate degree in Thailand but I'm now at the University of Edinburgh for my Masters in Statistics with Data Science. I've changed direction with my studies, so to start with I found the coursework a bit difficult but I think it'll get better! The first week I got here, I went exploring to Calton Hill and Portobello Beach. Edinburgh is a great city and I hope to visit other cities in Scotland too when I get the chance. What amazes me most is the architecture here – it provides such a strong, historic atmosphere.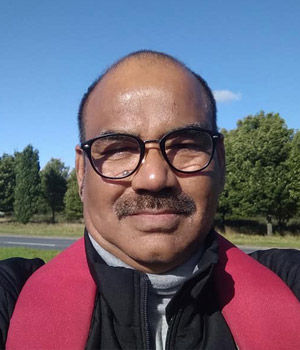 Rajendra, India
I'm pursuing my Masters in Orthopaedic Surgery at the University of Dundee. I'm a postgraduate back home and have been practicing orthopaedics for over 20 years. The programme is exciting here with lots of new ideas, methods and innovative skills. This will make a massive change to my subject knowledge once we're done with the training. I've found Dundee to be a very beautiful city, located on the banks of the River Tay with nearby hills and cycle paths to take it all in. The people of Scotland seem very sweet and helpful – in comparison to other places, I'd say they're one of a kind.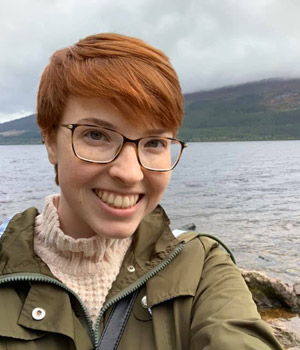 Caitlyn, USA
I am loving it here! The University of Dundee's Forensic Anthropology programme blows my mind and I can't believe how fantastic yet relatively unknown it is internationally. I finished my undergrad 4 years ago so it's been hard getting back into being a student again – but I actually enjoy all my classes in my postgrad! My favourite part of Scotland so far has to be the history. I'm used to living in areas whose oldest buildings are about 100 years old, so history here is on a whole different timescale.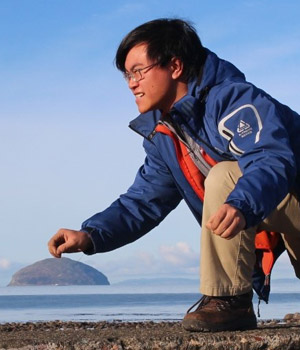 Derek, Canada
I'm at the University of Edinburgh doing an MSc by Research in Geosciences, studying how curling stones accumulate damage through successive collisions. I hit the ground running when I arrived, travelled to Oxford for research, and visited North Wales for fieldwork. My favourite part of Scotland is studying amidst the legacy of Scottish scientists, especially because geology is deeply rooted in Scotland. The most challenging thing so far has been managing my schedule, as I have no classes and the only paper that I have to submit is my final thesis!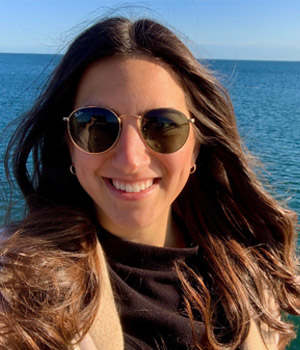 Liron, Canada
I'm at Queen Margaret University just outside Edinburgh and I'm really enjoying the Speech and Language Therapy programme so far! It's a lot of work, but manageable. For me, the best bit about Scotland is going to Edinburgh. It is beyond beautiful, and the food is amazing. The most challenging thing for me is when I'm not in the city itself, as it's just so hard to stay away!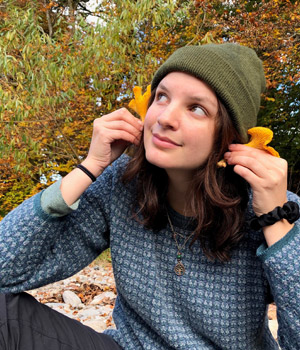 Claire, USA
I was awarded the GoOverseas scholarship and I'm studying Data Science and Biology at the University of Edinburgh. The city has been a wonderful place to live so far – the streets are like something out of a storybook and looking up to see the castle while I'm walking to class is still surreal to me. The people are so kind too! My favourite part is being able to live in a city while also having nature easily accessible (the Pentland Hills are a short bus ride away). The biggest challenge has been being far from home and wanting to share this experience with my loved ones. I feel like pictures can't do this place justice!

Sarah, Canada
I grew up in Nova Scotia but have spent the past 5 years living in Newfoundland doing my undergrad. I'm now studying Broadcast Journalism at the University of the West of Scotland in Ayr. The best thing I've noticed so far is the people! Everyone is so warm, welcoming, and encouraging, even just strangers out walking their dogs! I really appreciate that and its made the transition to life here much easier. It's still challenging sometimes to get used to some of the language in Scotland – I keep saying 'candy' instead of 'sweets'! But I've noticed it's getting easier with time.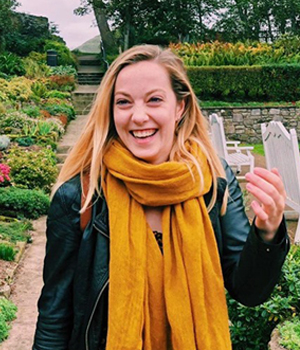 Caitie, Canada
I'm at Queen Margaret University doing an MA in Arts, Festival and Cultural Management. The programme and the school's proximity to Edinburgh has given me so many opportunities to visit and learn about some amazing arts organisations. I decided to live in Leith; I'm so close to Edinburgh city centre but it's not too hectic. My favourite part of Scotland so far is the incredible mix between city and mountain life. I love that I can go for a hike up Arthur's Seat in the morning and then go for a coffee at a cute café in the afternoon.
Sara, USA
I'm studying Human Anatomy and Medical Visualisation, which is a joint course offered through the Glasgow School of Art and the University of Glasgow. I have loved studying in Scotland so far! I've met so many interesting people. Everyone has been extremely friendly and I've loved exploring the country. Some of my favourite things about Scotland are the access to free healthcare through the NHS, the beautiful green spaces, and the incredible architecture of the old town and castles. I've found the weather can be varied, but I make the most of the sunny days!
Saltire Scholarships
Fancy putting your name in the hat for next year? Saltire Scholarships are available to postgraduate Masters students from Canada, China (including Hong Kong), India, Japan, Pakistan and USA in selected subject areas. Discover more about study options, eligibility and be the first to start your application when the scholarships open again in early 2020.