Scotland – as part of the UK – has left the European Union, but while our relationship might be changing, EU citizens are still just as welcome as they've ever been!
On 1 January 2021 the UK formally left the European Union – but while we may be leaving you, we won't be leaving what we have together. Today nearly 250,000 EU citizens call Scotland home and their varied cultures and lifestyles help make Scotland such a vibrant, inclusive nation.
We also know that there are many more who dream of joining this number and want to make Scotland their new home. So, we want you to know that we'll always be open to you and the warm welcome that Scotland is so famous for will always be waiting for you on our shores.
---
---
For many years, Scotland and the EU have mutually benefitted from the incredible contributions our citizens have made to each other – and to the rest of the world. From the life-changing contribution EU citizens have made while working on front line healthcare systems like our world-famous NHS, right through to the collaborative projects and initiatives designed to tackle global issues like climate change – we make a great team.
For example – did you know that Scotland is Europe's leading renewable energy hub? Because we share a commitment to ensuring that our world is a greener, cleaner place for future generations to enjoy. Not only are we home to the largest tidal power project in Europe, we also account for a massive 25% of all of Europe's wind and tidal resource. Scotland's Orkney Islands are also home to the European Marine Energy Centre – the world's only accredited marine energy laboratory.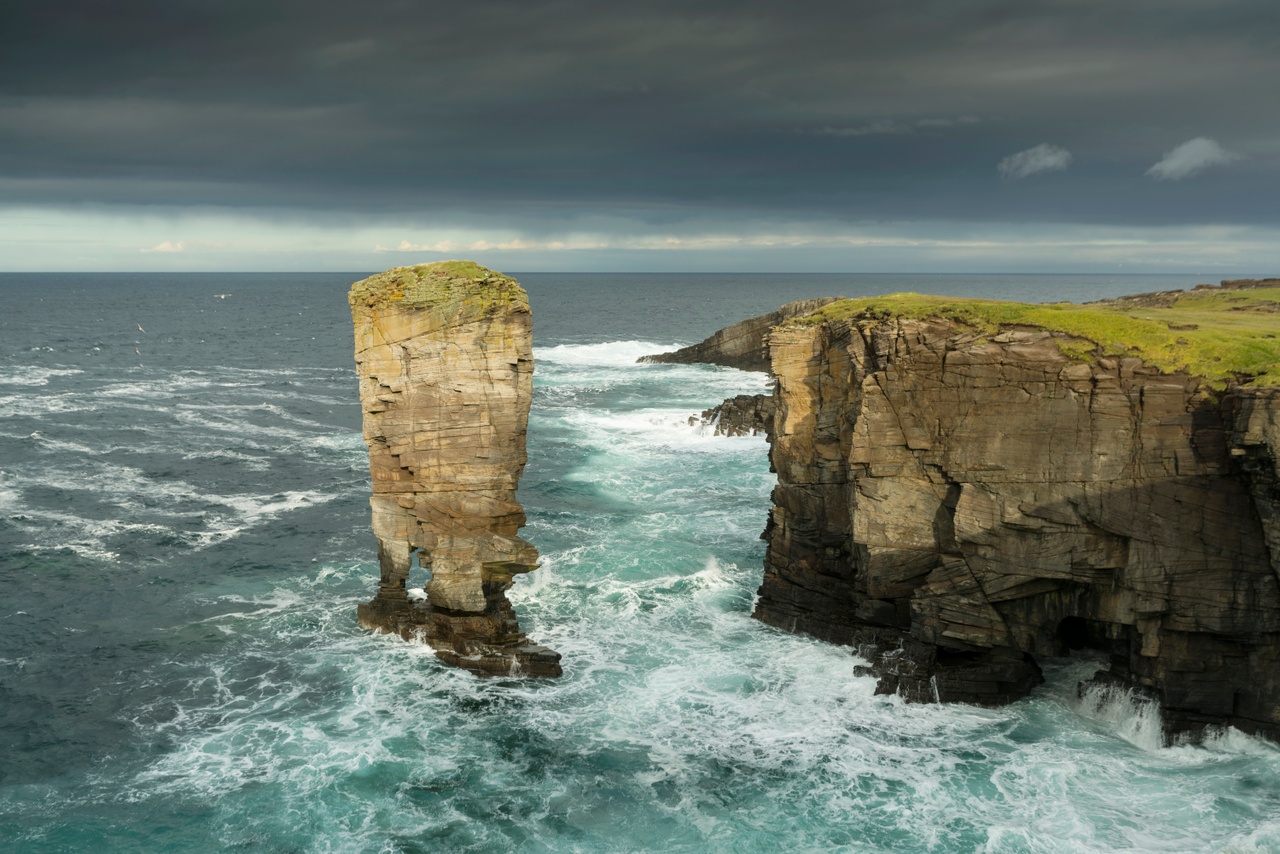 Yesnaby Sea stack in Orkney
As we come to the end of an unprecedented year, our commitment to a greener planet also covers our recovery plans. The coronavirus pandemic has caused chaos around the world, but it also provides a chance for us to create real change. We have the chance to blaze a trail for a different way out of this crisis – a way that keeps our shared values of health, wellbeing, and the planet at its heart.
Climate Change and Renewable Energy
Renewable energy is a priority, not just for Scotland, but for everyone. That's why we're committed to finding ever-greener and cleaner methods of powering the modern world.
When it comes to creating a better, fairer society for our citizens, Scotland and the EU are also in lockstep. We have a number of innovative policies that are dedicated to creating a fairer society. For example, every single baby born in Scotland gets one of our amazing Baby Boxes – because we want every child to have an equal start in life.
We also lead the world in our commitment to LGBT+ rights, consistently ranking among the top three countries in ILGA-Europe's 'Rainbow Index' – topping the list on more than one occasion. We also became the first country in the world to offer free period products to anyone who needs them. We know there is still a long way to go – but we're dedicated to continuing to lead the charge, and we'd love it if you joined us.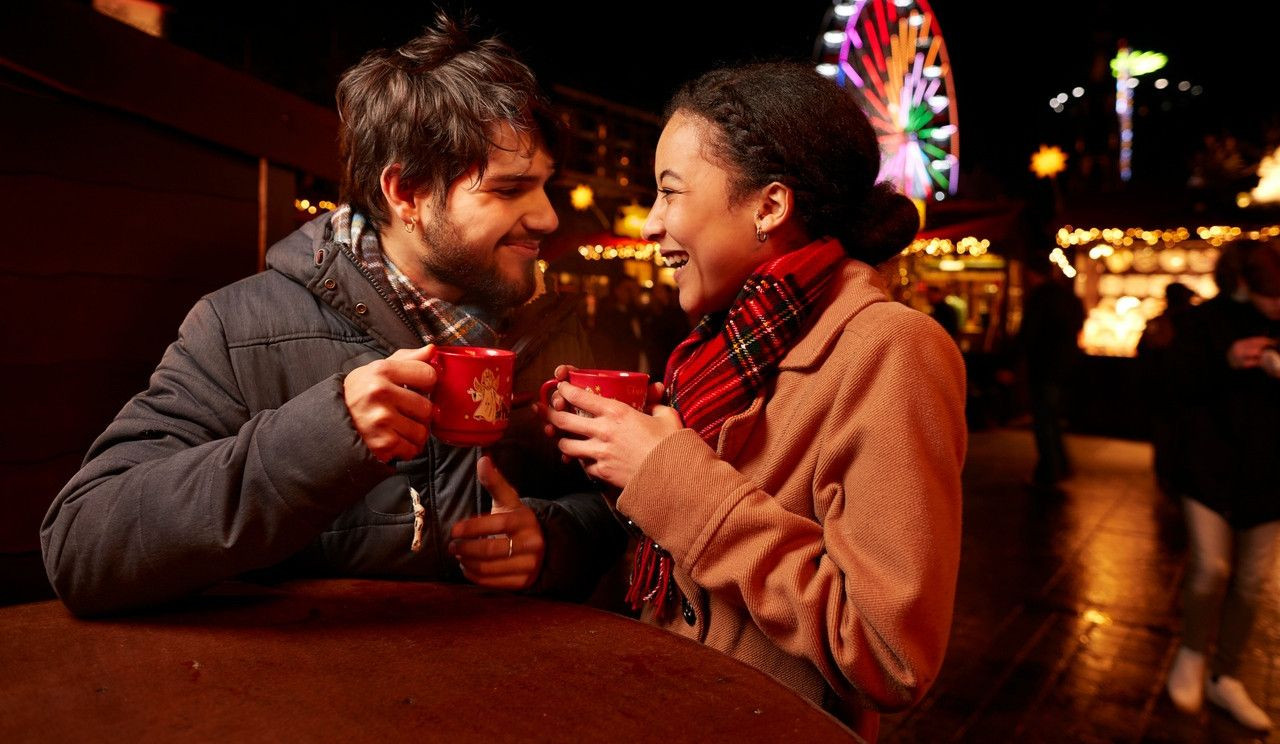 So – as we embark upon the beginning of this new relationship – we wanted to issue a rallying cry that Scotland is here. Our homes, our workplaces and our universities remain open to you – always. We know that things might work a little differently now, but we want to take as much of the hassle out as possible.
So, whether you're already in Scotland and seeking reassurance, or you're keen to start your journey here, we've pulled together all the information and links you need to begin.
If you're an EU citizen, and you're already living in Scotland you may be wondering how the latest changes affect you. From how to apply for settled status to travelling to and from the UK here are a few links to help you get what you need:
Find out more about applying for settled status
Find out more about EU exit affects you
If you are interested in joining the nearly 250,000 EU citizens currently living in Scotland, then we can't wait to welcome you! However, there are a few things you will need to check before you plan your move:
Find out more about visas & immigration
Find out more about what you can expect when moving to Scotland
Are you an EU citizen and want to study in Scotland?
If you're an EU citizen interested in Studying in Scotland, we don't blame you. We're home to more world class universities per head of population than almost any other country in the world and welcome more than 50,000 international students every year. The situation regarding studying in Scotland will vary depending on where you would like to study, so we recommend visiting the specific university you wish to attend.
Find out more about Scotland's universities
Are you an EU Citizen and want to visit Scotland?
We know that making a trip overseas is not on anyone's list anytime soon, but you can still plan for the future and we can't wait to welcome you back to Scotland as soon as we are able to. If you're wondering how your dream holiday to Scotland may be affected by Scotland leaving the EU, our friends at VisitScotland have all the information you need.
Find out more at VisitScotland.com
Are you an EU citizen and want to do business in Scotland?
We know better than most that the business world doesn't stop for anyone or anything and you don't need to worry – Scotland is still open for business. Prepare for Brexit is a business-focused resource created by Scotland's enterprise and skills agencies that is dedicated to getting businesses ready for what happens next.
Are you a non-EU citizen wondering how this affects you?
If you're from a non-EU country, you may still also be wondering how these new changes will affect your plans to travel to and from Scotland. Nothing will change for non-EU/EEA visitors immediately after the transition period ends.
Don't just take our word for it
If you're thinking about coming to Scotland to live, work, study, visit or do business in, we can't wait for you to join us. From an unbeatable work/life balance to incredible quality of life – not to mention the stunning scenery – there is so much we have to offer. But don't just take our word for it - below are a series of real people who made the move to Scotland. Find out why they did, and why you should too!