Japan and Scotland may be on opposite sides of the globe, but the links between them are strong and continue to flourish.
For hundreds of years, many have made the long journey between the two countries and played instrumental roles in helping each other grow their industries, knowledge and learn innovative and pioneering new techniques. Today, with around 85 Japanese firms contributing to a £1.5 billion turnover in Scotland, we score high on investment and exporting potential - but the links between Scotland and Japan don't end there.
Many pioneers of industry have come from Scotland over the years, and Scots have been making their mark on Japan for over a century, from building lighthouses to distilling whisky - from Tillicoultry to Tokyo.
Here are just a few of the greats.
Thomas Blake Glover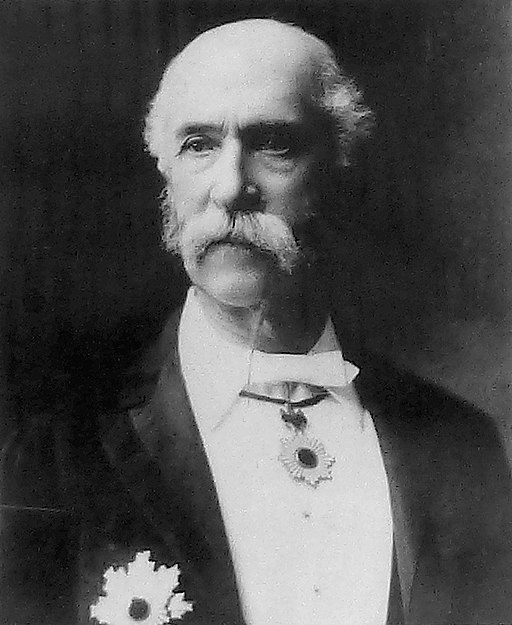 Thomas Blake Glover, born in Fraserburgh in 1838, was affectionately known as the 'Father' of Japanese industry. His work in and around Nagasaki in the 1860s led to far-reaching developments in coal mining, railway and shipbuilding. amongst his many achievements in Japan, Glover introduced the first steam locomotive, commissioned the first Japanese warship and he also played a role in the establishment of what later grew into the industrial giant Mitsubishi.
Glover also played a founding role in the establishment of the Kirin Brewery Company. Rumour has it that the moustache of the famous mythical creature featured on Kirin beer products is a tribute to Glover - who sported a similar moustache himself. His home - which still stands today - is the oldest 'western-style building in all of Japan.
Captain Albert Richard Brown
Glasgow-born Captain Albert Richard Brown was commissioned by the Japanese Government to chart the coasts around Japan. Also, Henry Brunton, an engineer from Muchalls near Aberdeen supervised the installation of a scheme of lighthouses for the entire coast of Japan. This scheme was, you guessed it, designed and manufactured by two more Scots, David and Thomas Stevenson.
Henry Dyer
Henry Dyer was a Scottish engineer born in Bothwell in 1848. He is known for founding Western-style technical education in Japan as well as for fostering Anglo-Japanese relations. Dyer was recruited by the future first Prime Minister of Japan when he came to the UK and went on to spend 10 years in Japan as Principal of the Engineering College. During his time in Japan, Dyer received several honours from the Japanese Government and published several books – earning him the stature of a leading authority on the industrial and political development of Japan at the time.
Richard Henry Brunton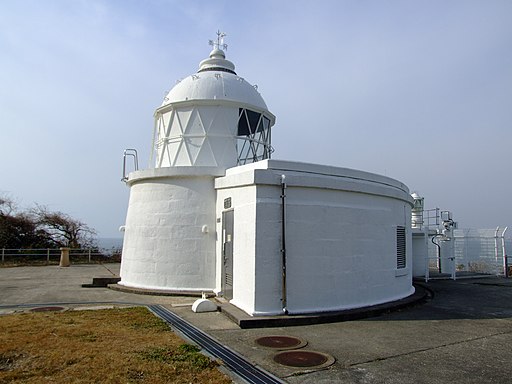 Richard Henry Brunton was born in Muchalls, Kincardineshire and was the so-called 'Father of Japanese lighthouses'. During his time in Japan, he was employed by the government as a foreign advisor and, over a period of just seven years, went on to build 26 lighthouses in Japan in the western style - despite having no experience at all in building lighthouses - which went on to be known as his 'children'. He used the Scottish method already in place to operate a system of lighthouse keepers and also co-founded Japan's first school of civil engineering.
The Father of Japanese Whisky
Read about one of the most symbolic marriages between the East and the West, when Jessie Cowan from Kirkintilloch married Japanese student, Masataka Taketsuru. Taketsuru was studying the art of whisky making at Glasgow University, returning to Japan to found the country's second largest whisky distillery.
Iwakura Mission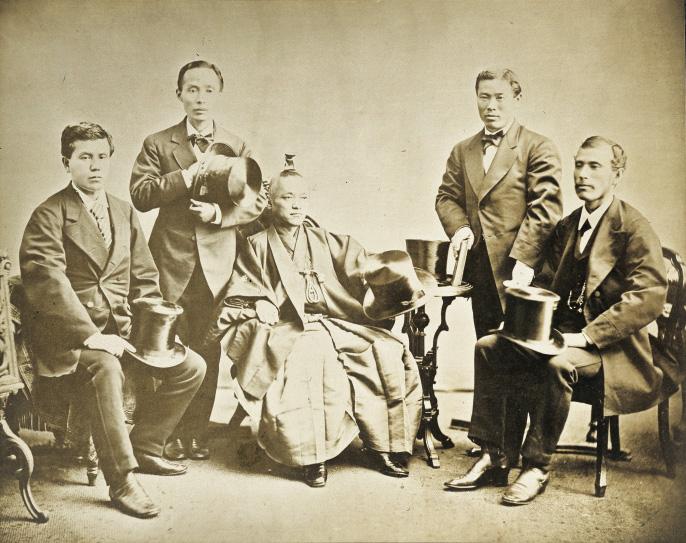 The Iwakura mission was a major diplomatic mission and the first of Japan's government missions. It arrived in 1872 as part of a two-year fact-finding tour of Europe and the United States. The representatives of the new Meiji Japanese government aimed to pay respect to the heads of state of various world powers. The mission resulted in the development of important links between Scotland and Japan as well as between the four associate ambassadors, 48 delegates and 54 students that joined them. During their time in Scotland they visited Glasgow and Edinburgh, as well as the Highlands.
A Yen for Excellence
Today, trade between our two nations continues to flourish. Chief among those exports are office machinery, radio/TV communications, textiles and food and drink. Food and drink is Scotland's top export to Japan valued at £145 million. Within this category, Japan went a long way to helping Scottish malt whisky exports top a billion bottles for the first time since 2001. Scotland's whisky exports to Japan account for 3/4 of all food & drink exports to the country.
Japan also has a healthy taste for Scottish textiles with Johnstons of Elgin and Hawick Cashmere finding success through local retailers. Cumbernauld-based Mackintosh runs a successful flagship shop in Tokyo, and Hunter has a store in the fashionable district Ginza.
As well as Scotland having a notable effect on Japanese lighthouse architecture, Japan's influences can be found in the design of the recently erected V&A Museum in Dundee. Japanese architect Kengo Kuma, architect of the Japanese national stadium in Tokyo, has also turned his hand to one of Scotland's newest landmarks. The museum has been praised, winning the Royal Institute of Chartered Surveyors (RICS) award for leisure and tourism in 2019. The building also won an award for architectural excellence and local community at the 2019 Scottish Property awards.
Scotland is Japan's preferred partner in life science, with a growing number of research collaborations and Japanese companies expanding into Scotland? Offering state-of-the-art facilities and invaluable expertise, Scottish Biomedical has entered into lucrative collaborations with Kyorin, Kyowa Hakka Kirin and Mitsubishi Pharma. They've also developed YRING, the Yoshitomi Research Institute of Neuroscience in Glasgow, which brings together leading biomedical researchers with the shared aim of finding a cure for schizophrenia.
Looking to the Future
Today, the search for renewable energy is at the top of most national agendas. Opportunities for Scottish companies have opened up in renewable technology following the designation of Japanese EMEC test sites, as Japan moves away from nuclear to renewable energy. In 2015, a Scottish renewables incubation space, known as 'Scotland House', opened in Nagasaki. The space now has nine different companies working in it on renewable energy projects.