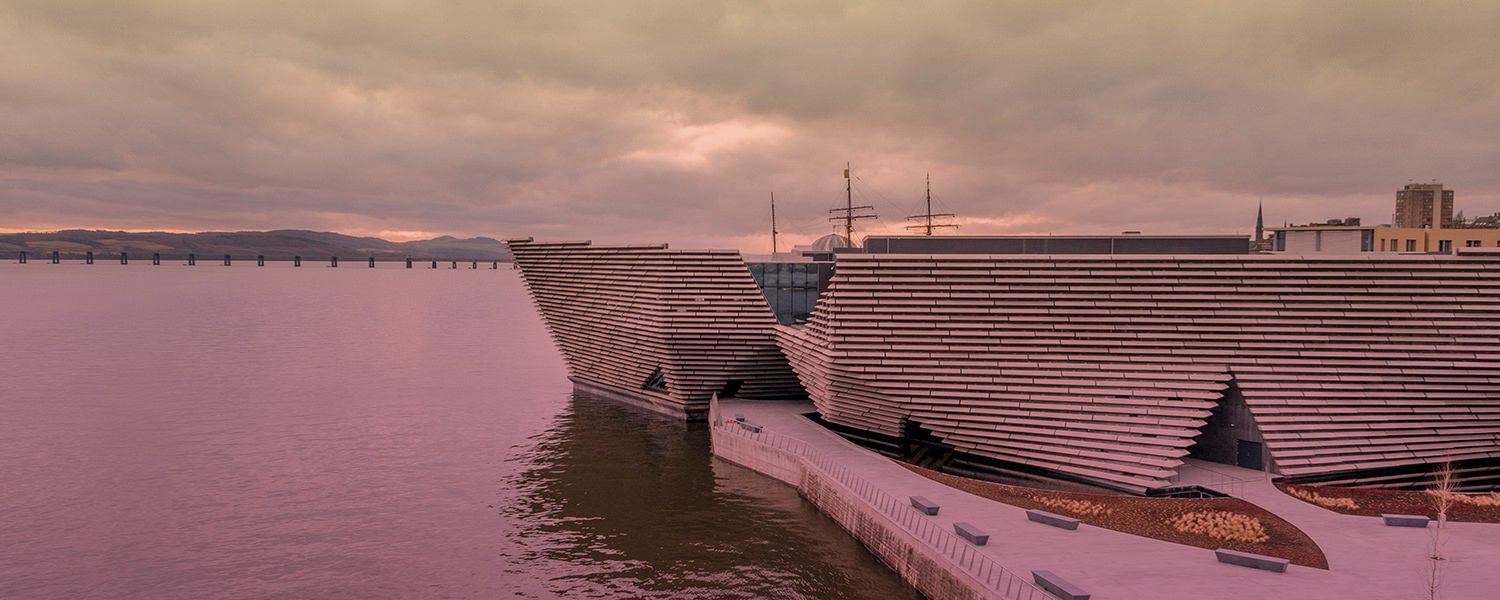 Dundee's new Victoria & Albert Museum of Design (V&A) – the first to be opened outside of London – is the centrepiece of a £1bn waterfront regeneration scheme. It's hoped that the stunning new building can do for Dundee what the Guggenheim Museum did for the Spanish city of Bilbao.
Situated on the River Tay, the city of Dundee is synonymous with many iconic brands and industries. From the world-famous Dundee marmalade that you spread on your breakfast toast and the classic comic books every British kid grew up with, to ground-breaking life-sciences research and many of the world's most popular video games – we have Dundee to thank for all these, and much more.
Humble beginnings
There's a reason Dundee is designated as the UK's first UNESCO City of Design – as far back as the early 1800s, Dundee thrived on the production of linen fabric. Fast forward 50 years and you come across the 'jute revolution', when Dundee became the world's largest exporter of jute fabric. This fabric was used in everything from wrapping commercial and domestic products, to providing the covers for the wagons of America's old west.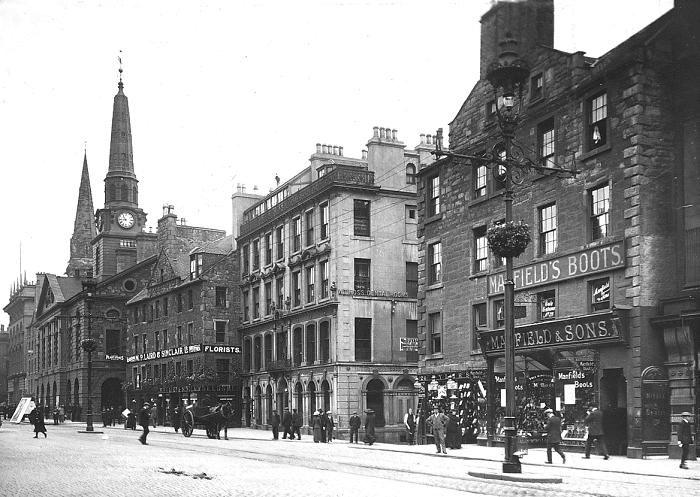 Copyright: Dundee City Archives
The technical skills developed in Dundee to run the city's many spinning mills were called on again many years later. This was to be a technology transfer that would first change the face of the city, and then the entire world. Huge inward investment saw companies like National Cash Register (NCR) and Timex descend on the city. Perhaps biggest amongst these new faces was Sinclair – the developer and manufacturer of one of the world's first home computers.
Out of that microelectronics boom came a new generation of computer innovators, makers, programmers, coders, designers and dreamers: the players had now become the creators. The city's universities were quick off the mark, too, with Dundee College of Art starting a ground-breaking digital animation course, and Abertay launching the world's first degree in computer games design.
From small beginnings, in bedrooms, garages and industrial estates, Dundee's young, tech-savvy games pioneers would soon have the world playing alongside them. Start-up companies such as DMA, VIS Entertainment and Rockstar eventually went on to launch such global hits as Lemmings, State of Emergency and Grand Theft Auto.
Riverside reinvention
Soon, the city's former mills – once dangerous, noisy and dirty places – were being repurposed as warehouse apartments, sleek new HQs for start-up businesses, museums, and gallery spaces.
Dundee's riverside and dockland areas were also witnessing a sea change. First, in 1986, came the return of the Dundee-built 'RSS Discovery'. The stunning, tall-masted ship was responsible for carrying famed explorer, Captain Scott, on his first voyage to the Antarctic. By 1992, she took pride of place at Discovery Point – a custom-built dock and award-winning visitor centre.
Success generates success and, before long, the city was attracting a new generation of ambitious entrepreneurs and computer games pioneers, all eager to get their hands on the controls. This has continued on to this day, and Dundee now accounts for an impressive 10% of the UK's digital entertainment industry.
Changing city
The city gained fresh impetus and new momentum with the arrival of the Dundee Contemporary Arts (DCA) centre, a beacon for emerging artistic and design talent.
In 2014, the city was rightly acknowledged for its contribution to medical research, comics, and the gaming industry, being named the UK's first UNESCO City of Design.
Young Dundonians, once eager to escape to Edinburgh, Glasgow, or further afield, began to realise that they could build a life, career and world-beating businesses right on their own doorstep. Soon, Dundee began to attract a whole new set of international fans too. In 2015, GQ magazine named it the 'Coolest Little City in Britain' and in 2018, America's Wall Street Journal named the city as 5th on its Worldwide Hot Destination List.
Size matters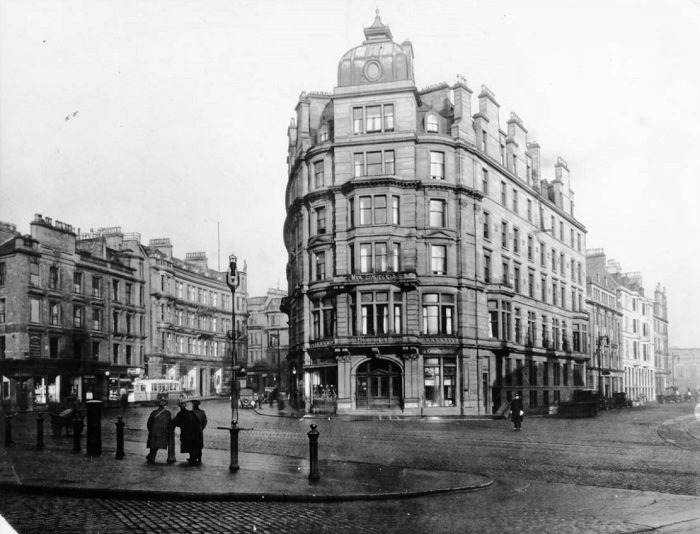 Copyright: Dundee City Archives
The city's relatively small size is one of its strengths; people know each other, so networking is easy. The people you work and do business with are the same people you meet in the city's busy pubs, clubs and restaurants. Dundee also boasts the highest number of students per head of population of any city in Scotland. This means that there's a constant stream of graduates looking to make their mark in the city, to reinvent and reshape it for tomorrow.
Today, the city's creative industries produce an annual turnover of £190m and provide employment for 3,000 people. When you consider that the population of Dundee is just 150,000, you can see the importance of the cultural sector to the city's economic wellbeing.
The world is watching…
Now, Dundee is about to step up to the mark again, with the opening of the new V&A. The £80m riverside project, designed by renowned Japanese architect, Kengo Kuma, marks the next step in Dundee's story.
The new museum is expected to attract an extra half a million visitors to Dundee in the first year and 300,000 each year after that. Perhaps it's time you discovered Dundee for yourself – it's not just an attractive city to visit, but also to live, work and study in.