THE FIRST PEOPLE
People have lived in Scotland since pre-historic times, over 12,000 years ago. Remains of bloodstone tools and nut processing sites have been found on the West coast and Isles. These people had a stone age society but gradually the ancient peoples became farmers, deforesting land for crops and keeping domestic animals.
MAES HOWE, SKARA BRAE AND STONE CIRCLES
In this prehistoric period, people built some of the world's most amazing ancient monuments and tombs. Maes Howe near Stromness on Orkney is a stone built chambered tomb designed so that the sun shines directly down the carefully aligned entrance passageway, flooding the main chamber with light on the winter solstice.
Skara Brae, also on Orkney is an ancient stone-built settlement with houses connected by covered passages. Dating back to 3200BC, the houses are remarkably civilised with stone beds and seats.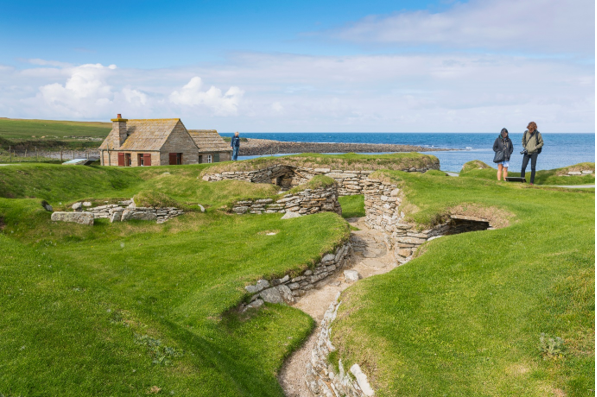 Between Skara Brae and Maes Howe is the Ring of Brodgar, a stone circle dating back to 2000BC and similar to Stonehenge. No one is sure what stone circles were used for, but they may have been used for astronomical observations and rituals.
CELTS, PICTS AND ROMANS
The Iron age took place in Scotland around 700BC and the native population traded and adopted new technologies. The Celtic knotwork and decoration which is still admired today began in this period and the Celts loved to decorate metal work and wore colourful clothes and jewellery. The Romans called the tribes of the north 'Caledoni' and named their land Caledonia.
The Picts, known as the 'painted people' were one of the Celtic tribes who inhabited Scotland. Named by the Romans, historians think they painted or tattooed their bodies and carved standing stones some of which can still be seen today. The Picts left little evidence behind but many towns in Scotland still have Pictish names; Pittenweem and Pitlochry to name but two.
The tribes in Caledonia resisted Roman invasion and the Romans tried a number of tactics to keep the peace in the north. They built two walls: the Antonine Wall which stretched from the Forth to the Clyde and Hadrian's Wall, both massive undertakings and designed to keep the fierce tribes of Caledonia out of Roman Britain.
FIRST WAR OF SCOTTISH INDEPENDENCE
In 1296, Edward I invaded Scotland, massacring the townspeople of Berwick and stripping the Scottish King John Balliol of his arms of Scotland. In response, in 1297 the Scottish Knight William Wallace and Esquire Andrew Moray raised an army of Scots and on 11 September 1297 inflicted a decisive defeat over the English at the Battle of Stirling Bridge.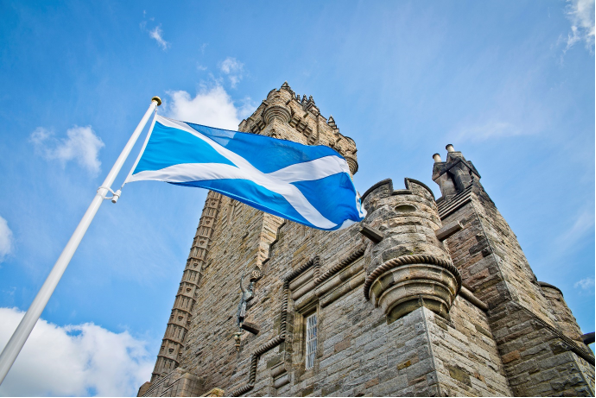 MARY QUEEN OF SCOTS
Mary was just six years old when she acceded the throne after the death of her father. Scotland was ruled for years by regents, while Mary was sent to France, then in 1558 after the death of her husband the Dauphin of France, Francis, she returned to Scotland.
After marrying the man who was believed to have murdered her second husband, an uprising was orchestrated against the couple and Mary was imprisoned in Loch Leven castle and forced to abdicate in favour of her young son.
After unsuccessfully attempting to regain the throne, Mary fled south to seek refuge with her cousin, Queen Elizabeth I of England. However, Elizabeth seen Mary as a threat to her reign and was imprisoned by her cousin. After eighteen and a half years, locked away at the hands of Queen Elizabeth, Mary was found guilty of plotting to assassinate Elizabeth and in 1586 was beheaded at Fotheringhay Castle.
THE JACOBITE RISINGS
It all started with James VII, as we called him in Scotland or James II as he was known in England, the last Roman Catholic monarch to reign over the kingdoms of England, Scotland and Ireland. Invaded by his Protestant son-in-law and subsequently overthrown, James was forced into exile in France.
From 1689- 1690 Viscount Dundee, James' most zealous Scottish supporter, rallied troops and turned to military action against William and Mary's government forces. The first Jacobite rising broke out but didn't prove popular at all.
In 1707, the two kingdoms of Scotland and England were united much to the dismay of those who supported the Jacobite cause. James VIII/III attempted to claim the throne twice, in 1708 and in 1715, which resulted in a rising led by the Earl of Mar. In 1719, the Jacobites found an ally in Spain and this rebellion was led by Lord Tullibardine and Earl Marischal.
After failing to persuade the French government to commit to another invasion, Prince Charles, the 'Young Pretender', decided to fund his own rising. He sailed from France to Scotland, arriving on Eriskay in the Outer Hebrides in July 1745 and then travelled across the Highlands, to assemble a Jacobite army. This venture ended in the Battle of Culloden in 1745 whereby the Scottish army was defeated in what is probably the worst event to have ever overtaken Scotland.
THE HIGHLAND CLEARANCES
After the Jacobite Risings, laws were put in place to stop any similar rebellions against English rule of Scotland. In 1746, Clan Tartan, bagpipes and the teaching of Gaelic were outlawed under the Act of Proscription – a direct attack on highland culture and way of life. The Heritable Jurisdictions (Scotland) Act of 1746 took power and land away from Scottish Heritors, many of which were clan chieftains. This was another blow to the clan system and way of life.
But it wasn't just highland culture that disappeared, highland people did too. It was decided by landowners on which clans lived and worked, that sheep were more lucrative than people. Because of the booming wool trade, an organised removal of the population from the highlands began. Families native to the highlands who had grown up as farmers, were moved to crofting villages and forced to take up a new trade. Later down the line, the crofting villages became far too overcrowded due to the people being displaced from the Highlands. As a result, 'assisted passages' began, where landlords would pay for their tenants to emigrate overseas, and so became the spread of Scottish culture around the world.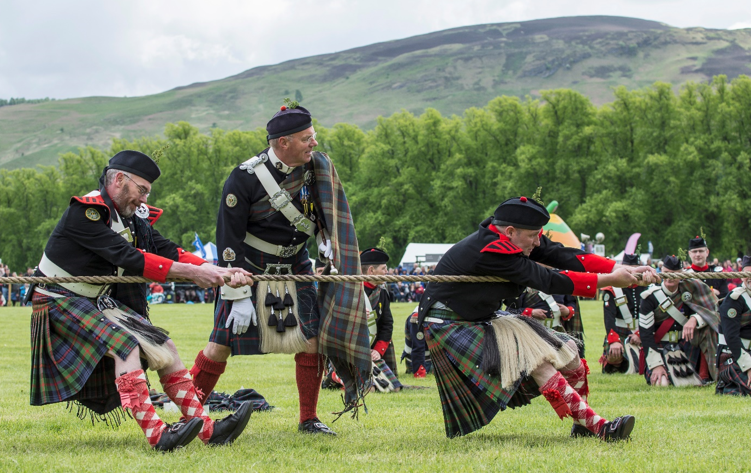 LOOKING AT HISTORY TODAY
Many of the ancient monuments, fortifications and burial chambers from Scotland's long history can still be seen today. Combined with the traces of more recent history in castles, statues, battlegrounds and architecture, looking at the history of Scotland is a fascinating perspective for the tourist or amateur historian. With so many thousands of years of human activity available layered one on top of another, there are few places in the world which can compare with Scotland for the breadth of history and the quality of the archaeological evidence.