Population: 151,000 (approx.)
Five Fascinating Facts:
1. Perthshire's Fortingall Yew Tree is believed to be the oldest tree in Britain and one of the oldest in all of Europe
2. The delightful town of Dull in Perthshire is paired with Boring in Oregon, America
3. Scotland's oldest established family record shop, Concordemusic, is in Perth
4. The River Tay, which flows from Loch Tay to Perth and beyond, is Scotland's longest river
5. The Stone of Scotland, used for centuries in the coronations of Scottish monarchs used to be housed at the now-ruined Scone Abbey in Scone
Education:
The region of Perthshire is home to 112 primary and secondary schools, which are spread throughout the region, meaning that you will never be far away from a school. As with the rest of Scotland, the education system in this region accommodates all ages from pre-school to post-school education and training.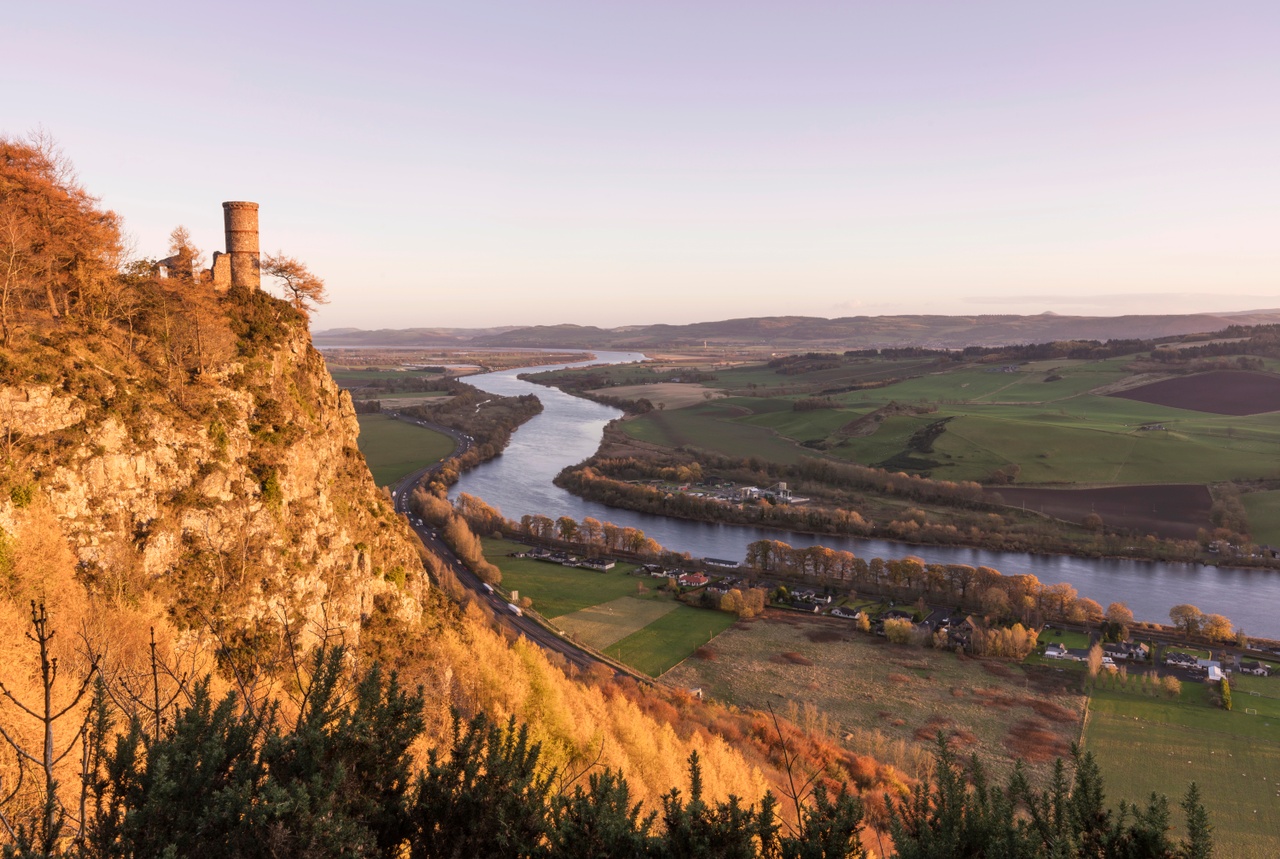 As well as these schools, the region also benefits from a higher education institution in the form of Perth College. This college is a partner of The University of Highlands and Islands which provides further and higher education to the area. Here you can study everything from smaller qualifications right through to undergraduate and postgraduate courses.
Find out more about the school system in Scotland
Find out more about universities in Scotland
Local Industries:
Perth, which is the main city in this region, is the headquarters for three major Scottish companies – drinks company, Highland Spring, travel company, Stagecoach, and energy company SSE. This highlights that large industry blossoms throughout the region away from the major cities like Edinburgh and Glasgow.
On top of this, the region's key business sectors include the financial services industry, which accounts for more than 8,000 jobs. Also, the food and drink industry, which includes SMEs like the award-winning Highland Chocolatier, alongside industries such as tourism, renewables and clean energy and retail all present opportunities for growth.
Find out more about working in Scotland
Transport:
The region can be easily accessed from Edinburgh, Glasgow, Stirling, Aberdeen, Dundee and Inverness, with major motorways and roads making travel to surrounding areas a breeze. Although the nearest airport to Perth is Dundee, a 25-minute drive away, many people arrive via Edinburgh and Glasgow airports. Trains serve the region well, and all trains to Inverness call at Perth. The region also benefits from direct rail services to and from London. Once in Perthshire you can get easily around and explore by car, taxi, bus, or bike.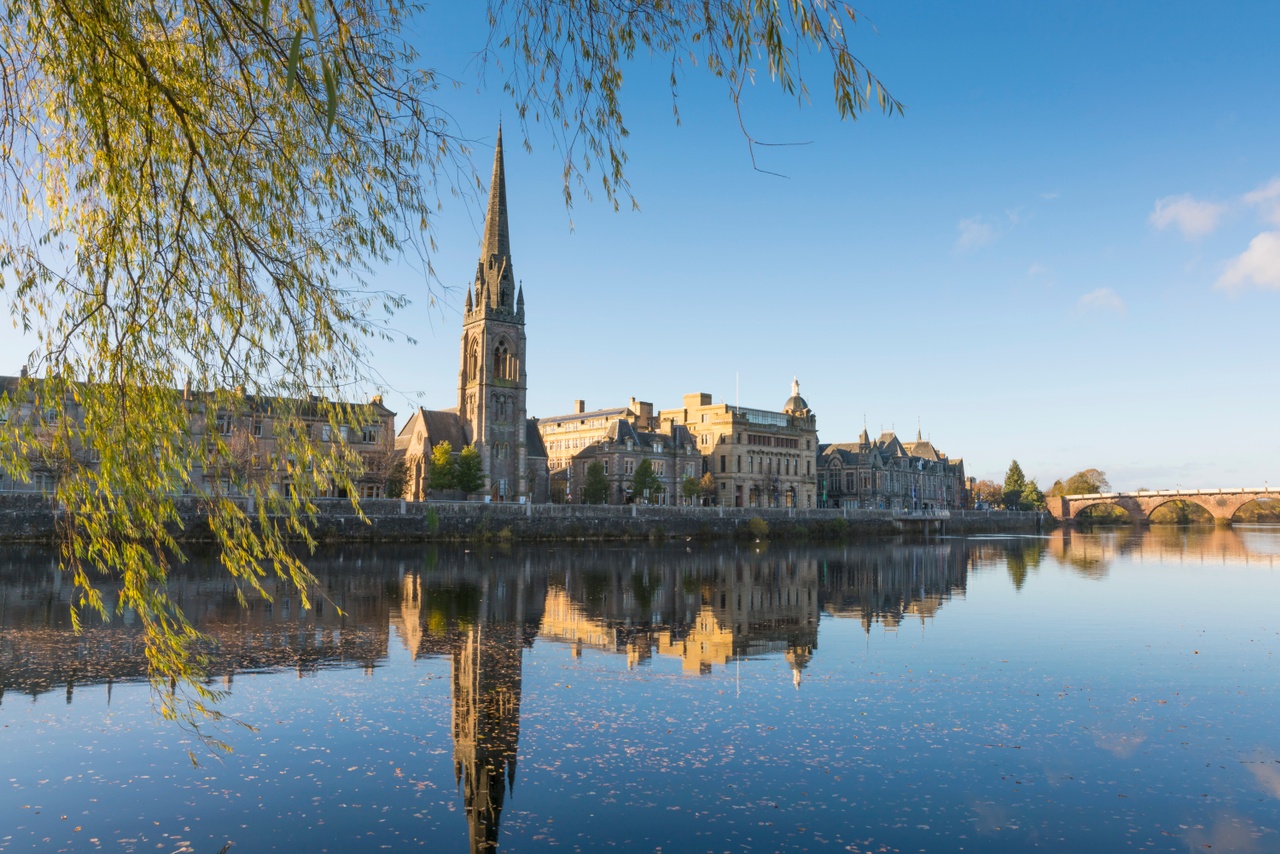 The Outdoors:
Sir Walter Scott referred to Perthshire as "the fairest portion of the northern kingdom" and he had a fair point! Perthshire as an area is overflowing with natural beauty. It has it all: glens, Munros, waterfalls, forests, moors, rivers, woodlands and gardens. A great way to see some of Perthshire's scenic highlights is by following the Cateran Trail, which takes you on a 64-mile trek that can be done in five days.
Perthshire is known as big tree country and has 200,000 acres of woodland which are beautiful to explore in all seasons. Though as serene as all this natural beauty is, Perthshire is also an outdoors adventure playground with water-rafting, biking, paintballing, climbing, bungee jumping, off-road driving and wildlife tours all available across the county.
Leisure:
A visit to the city of Perth, will bring you to the banks of the River Tay. The River Tay Public Art Trail is a series of beautiful sculptures that follow the River through the city and help pay tribute to Perth's heritage Though you may want to spend your time unwinding with a round of golf. Perthshire has some of the oldest and most famous golf courses in the world, including the three championship golf courses at Gleneagles.
There's also Pitlochry Festival Theatre to visit. Scotland's Theatre in the Hills is a magical performing arts space. And just round the corner from Pitlochry is The Queen's View, a famous vantage point that overlooks Loch Tummel and beyond, to the iconic Schiehallion munro, and is said to have been named after Queen Victoria when she visited the area in 1866.
Find out more about the outdoors and leisure on VisitScotland.com
Accommodation:
For visitors to Perthshire, accommodation is varied. From B&Bs, to hotels, from self-catering to camping to exclusive use of magnificent private estates, there are plenty of places to stay, whether you want to visit the majestic countryside or stay in the towns or villages or in the city of Perth itself. For more permanent stays, the housing market for both rental and to buy can accommodate all needs across the county.