Population: 367,000 (approx.)
Five Fascinating Facts:
1. Fife has been voted a 'No 1 outdoor destination' by Scottish Natural Heritage for eight years in a row
2. Falkland Palace was a famous hunting retreat of Mary Queen of Scots, who also played tennis there
3. There is a secret tunnel 500 metres under the River Forth, which was designed to transport coal
4. Fife is the home of golf, with around 50 golf courses, including the famous Old Course at St Andrews
5. The region is home to the airbase, RAF Leuchars, which is the oldest continually operating military air base in the world
Education:
Fife is home to 135 primary schools and 18 secondary schools, and is part of the Curriculum for Excellence. The curriculum aims to ensure children and young people in Scotland develop the knowledge, skills and attributes they need in life.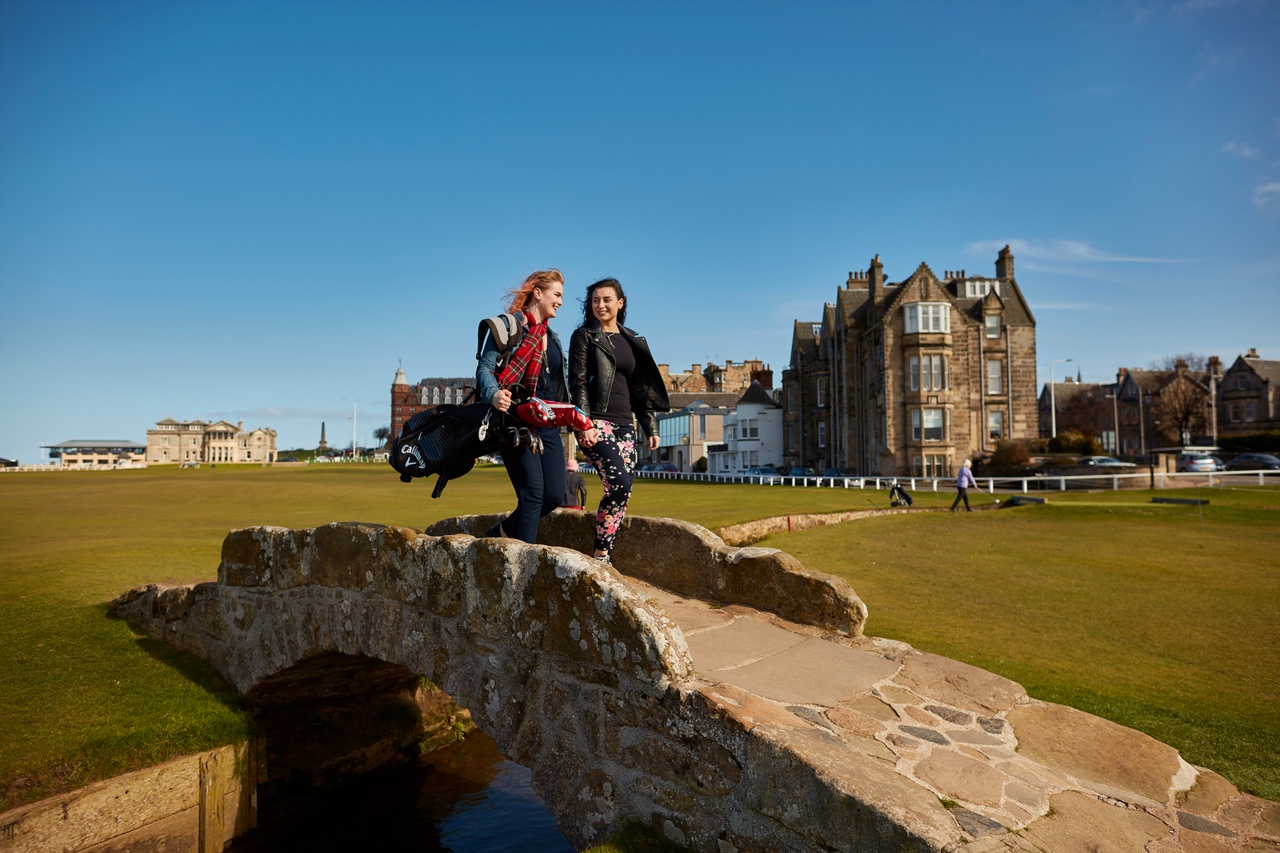 Fife is also well known for having one of the best universities in the world: the University of St Andrews, which was founded way back in 1410 and is one of Scotland's four 'ancient universities'. Opportunities extend into Further Education, under Fife College and at the Elmwood Campus meaning that whatever level of education you are looking for, you are well covered.
Find out more about the school system in Scotland
Find out more about universities in Scotland
Local industries:
Fife is part of Edinburgh city region's financial services cluster, and has the greatest concentration of customer service businesses in Scotland, turning over around £500 million every year.
The region also has a very strong tourism market and welcomes hundreds of thousands of visitors each year. On top of this, with direct access to the Firth of Forth and the North Sea beyond, the Kingdom of Fife is perfectly positioned to support green energy markets.
Find out more about working in Scotland
Transport:
The area has excellent road and rail networks that are perfectly spread throughout the region. Fife carries part of the M90 motorway and the A90, which take most of the traffic to and from Edinburgh and Perth, and to St Andrews. There is also a Fife Circle Line and railway stations in most major towns, connecting with Dundee and most other major cities across Scotland.
Fife is also well served by a bus network, which will take you to locations all over the area, and down to Edinburgh Airport and the Scottish capital itself. The county's free 'Park and Ride' scheme is also in place here, enabling passengers to safely park their cars and commute via bus, affording quicker, and greener travel compared with car transport.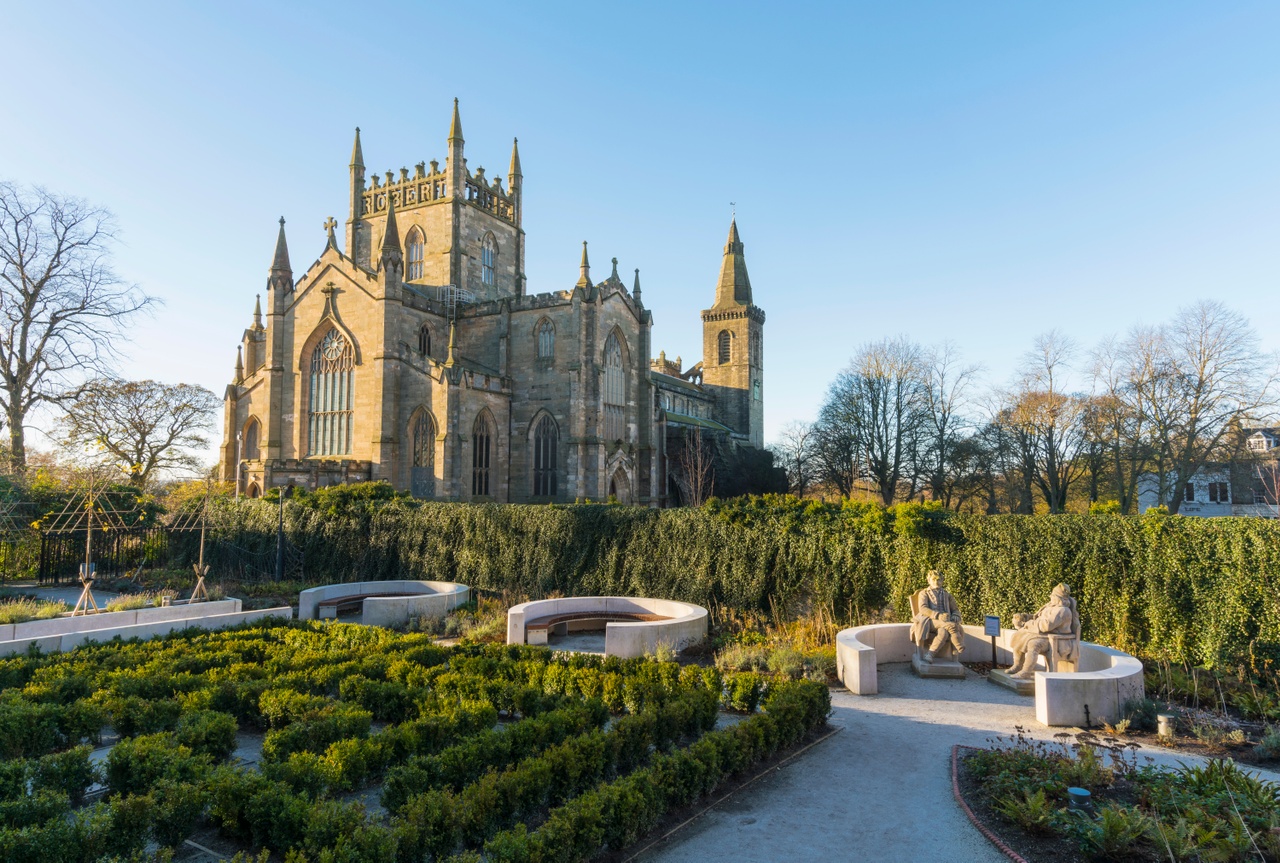 The outdoors:
Fife is a Mecca for outdoor activities, unveiling a charming coastline, especially the series of beautiful fishing villages that dot the east coast. The region boasts one of the Lomond Hills, which is just one example of the many places that are brilliant for hikes. The town of St Andrews is obviously world-famous for golf, the sport was invented here and the 'Old Course' dates back as far as 1552.
St Andrews is also famous for its West Sands beach, which staged a famous scene in the film Chariots of Fire. You can also take a boat trip to the Isle of May, a fascinating island once home to a monastery and now a national nature reserve.
Leisure:
Having such a long coastline and expansive countryside, Fife is teeming with activities. Cast your net wide and you could join a sail, try out some bowling in Dunfermline or an adrenalin-filled spin on the Knockhill Racing Circuit.
There is also the historic Falkland Palace to explore and, for those who love wildlife, the Scottish Deer Park. Love fresh fruit? Fife is full of fresh fruit and veg. A great leisure activity, especially for kids, is to pick your own fruit in the summer through a trip to the area's fruit farms.
Find out more about the outdoors and leisure on VisitScotland.com
Accommodation:
Fife has come of age as an affordable option to commute to Edinburgh, Dundee or even Glasgow. Places such as Dunfermline, Kirkcaldy and Culross are within easy reach of Edinburgh. In addition, the county offers rental, purchase and shared homes to suit everyone from students, young professionals, to families and the retired.
Property sales in Fife boomed in 2018 due to its proximity to Scotland's two principal property hotspots, Edinburgh and St Andrews, and the rejuvenation of Dundee.