In this student real life story, 'mature student' Zaynah tells us about her experiences when she was applying to universities in Scotland.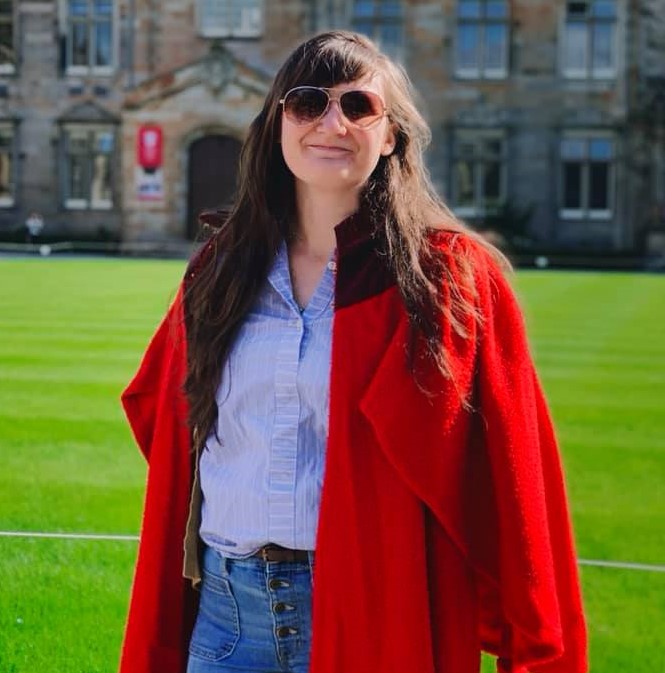 Hi, I'm Zaynah, although I usually introduce myself as 'the strange one', because my educational experience has been a little unconventional...
From being home-schooled, to attending community college, transferring to university, dropping out of university and then returning to community college again as a mature student – you could say that I've seen and done it all.
I'm 30 now, and thanks to the incredible support of my friends, family and amazing academic staff, I'm a second-year undergraduate student at the University of St Andrews.
Another thing you should know – I'm a big Harry Potter fan – so when I told my childhood friend that all I wanted was to attend 'Hogwarts', she immediately said, "Oh, you mean St. Andrews."
So, when I say the University of St Andrews is my dream school, I mean it literally.
I'm actually living the dream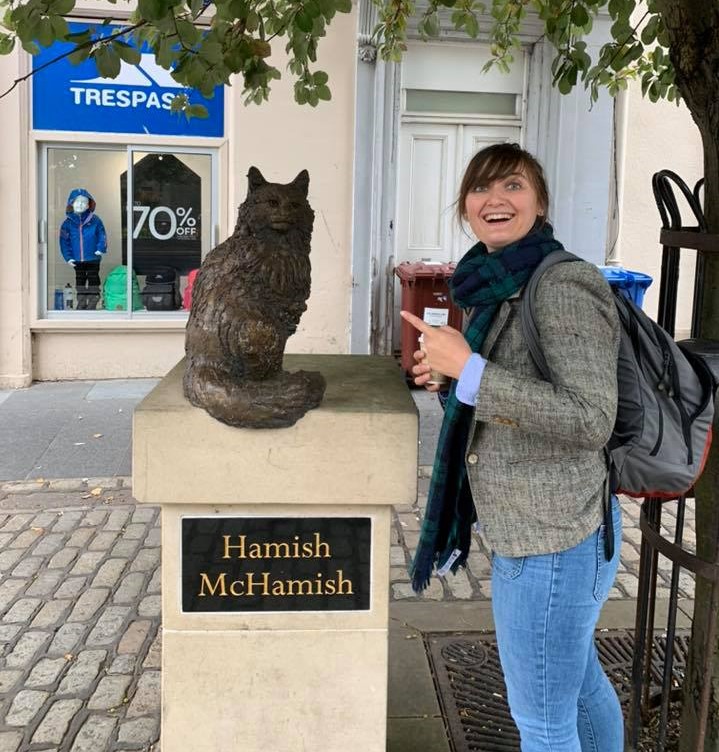 While researching St Andrews, I was struck by the beauty of the campus and surrounding areas. Upon arrival, I immediately joined the Hillwalking Society – which arranges hiking field trips. I wanted to really be able to experience Scotland while I was here and clubs like this made that happen.
Another thing that drew me to Scotland was its emphasis on environmental preservation. This is evident in St Andrews' commitment to being as environmentally friendly as possible. Not only do they have school-organised beach cleans and climate action strikes, but they've also recently implemented an Environmental Sustainability Board.
But I'm getting ahead of myself – lets go all the way back to the application process. The process can seem a little daunting, and preparation is key, but if you really want something – it's worth putting in that extra effort.
I did things like developing a concise introduction for myself – being able to quickly relate who I was and what made me unique was crucial to connecting with those I would be asking for help. It wasn't flowery or poetic, just straight forward and honest. I also spent at least 2 hours each day researching and writing for my applications.
Before I applied, I reached out to the Admissions office and introduced myself to the representatives for Mature Students and International Students. The experience I had with them was outstanding. They formed a personal relationship with me and worked hard to help answer any question I had. I felt like they were really invested in me, which made me work even harder to achieve success. This also helped me build relationships with people on the team, which made me feel that once I was in St Andrews I would have people to turn to if needed.
Zaynah during a Pier Walk in her robes
I spent a great deal of time perfecting my essays and I was able to apply using the Common App. This meant that I had the option of being able to send my application to multiple universities. This was the best route for me, as I was also considering a few other universities since I felt that St. Andrews was such a long shot.
I wrote two versions of my personal statement, sent them both to a mix of friends and professors to see which one they liked better, and then I took the most popular one and re-wrote it until it felt like there wasn't a single thing about it I could change.
I wanted to tell my story in a way that would show that I was truly capable of writing at a level that St Andrews would expect of me, and that I would fit in with the university culture.
After the personal statement, I also wrote a brief essay explaining my reason for applying to St Andrews as well as completing a financial statement, as I was applying for university scholarships. Each of these presented another opportunity to reveal parts of my life experience which would make me someone the university would want to have as a student.
I remember being 18, trying to write my application essay, but feeling like I hadn't any experiences that were unique enough to make me standout. I think the difference this time was that I didn't focus on what I had done, but why I had done it and how it had affected me. I also repeated my end goal – to be a feature film director – at regular intervals, to show that I was focused and motivated, and I explained why the course would help me achieve that goal.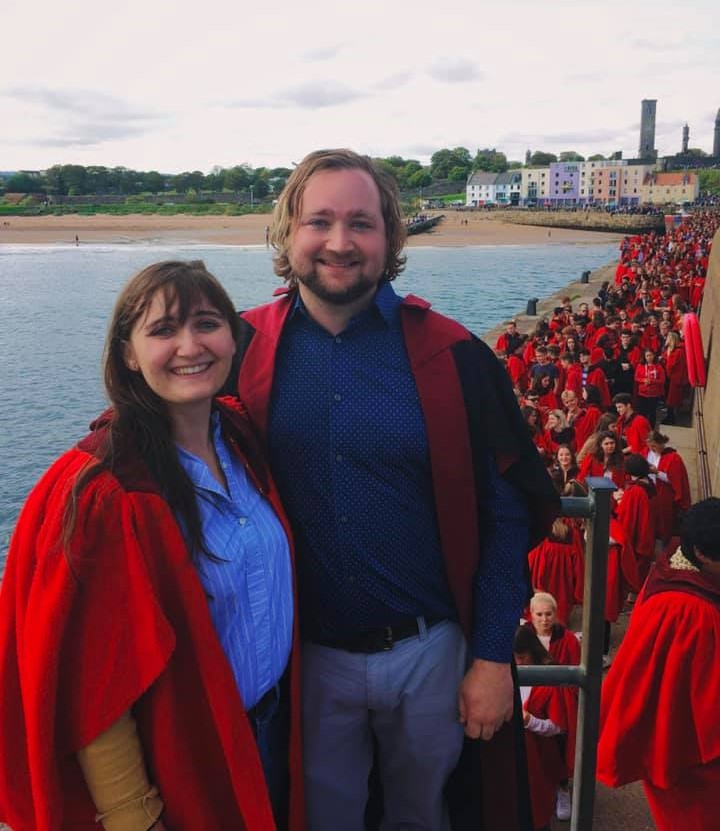 I applied to the Film Studies program and received an offer -- I never thought that St Andrews, an elite university with an incredible international reputation, would be the school to give me a second chance.
Living and studying in Scotland is really a dream come true for me and has changed my view of myself. Here, I am able to work to achieve my goals in my own life and to be a part of a community that supports and shares my ideals for the future.
Top Tips on: Applying
Take time out to consider what has made you who you are today and who you want to be in the future. Practice writing a brief introduction to yourself which encompasses both of these. This will also help you find a university that will resonate with who you are and with your future goals.
Write out a timeline for your application process so you have a visual for your deadlines. Because it is so much work to put together one strong application, let alone several, this will help you allot enough time for each step. Allow yourself to take your time and really consider each new task.
Ask for help! School advisors, university admissions officers, professors and teachers are all there to get you to achieve your goals and to be the best you can be. Talk to as many people as possible about your goals, because you never know who will be able to help you or who you will help motivate.