In this real-life student story, Sarah tells us about the process she went through applying for scholarships to study in Scotland.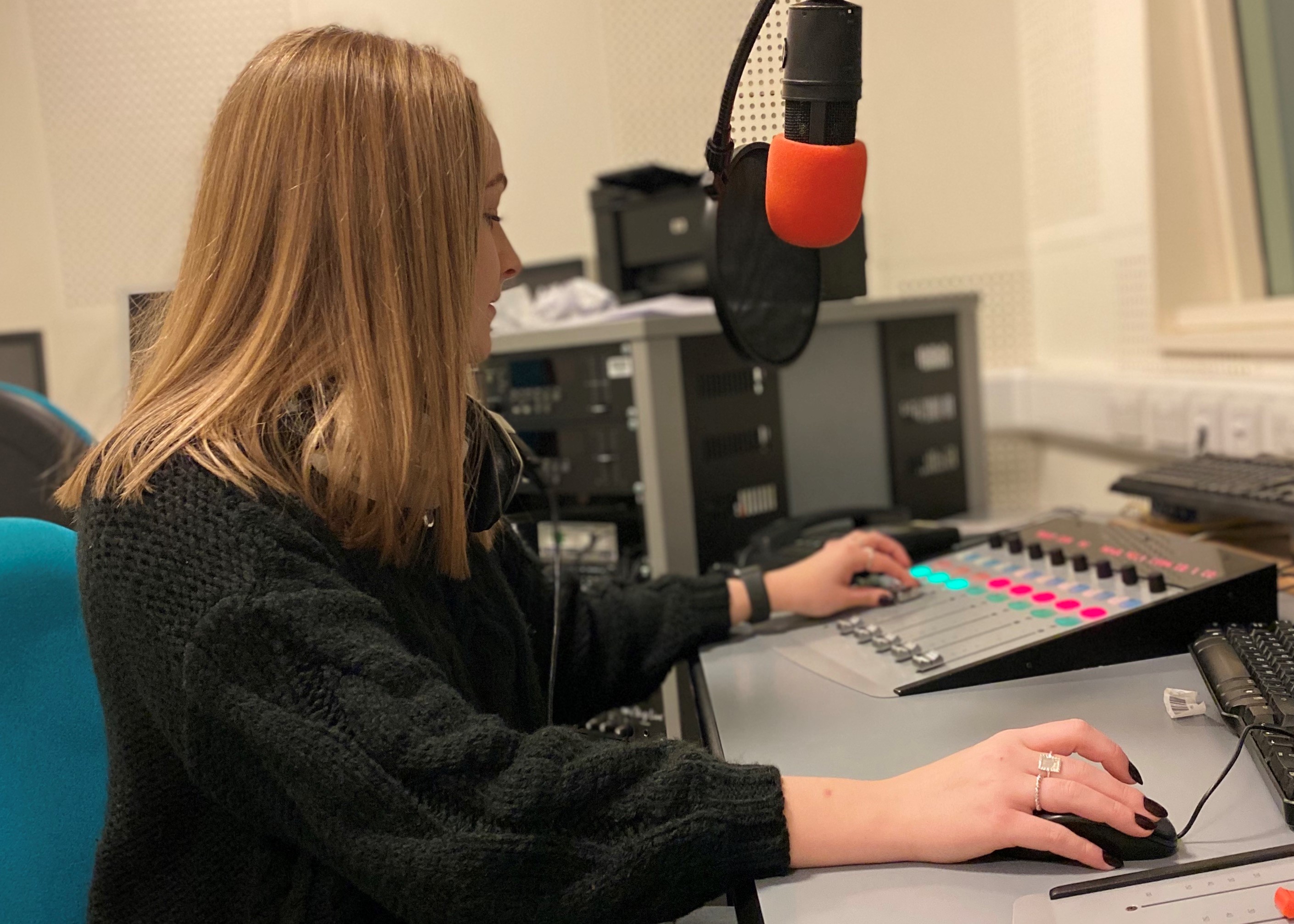 Once I decided I wanted to study in the UK, I applied to a few different universities in England and Scotland.
One of the biggest deciding factors for me was to find somewhere I felt would value my chosen career path - Journalism. I was accepted to the programmes I applied to, but the programme in Scotland stood out to me because of the opportunity to apply for the Saltire Scholarship.
I'd done lots of research on scholarships, but most were geared towards students in STEM. However, the Saltire Scholarship is open to students in creative industries. Knowing how valuable a scholarship would be to me (and how much I already loved visiting Scotland), I took a chance and accepted my offer to study in Scotland.
The Saltire Scholarship application process was surprisingly easy. After filling in a few details about my university and what I was studying, there were three questions to answer.
Why do you want to study in Scotland? - This should be pretty easy to explain if you've already gotten this far in the process of deciding where to study!
What would it mean to you to become a part of the global network of Saltire Scholars? - The scholarship is awarded to 50 students each year, so if you receive it, you'll have lots of new friends and tonnes of amazing experiences.
Detail the experience you have to help you if you were chosen. - This is your chance to really sell yourself and explain why you deserve the scholarship!
I thought about my answers for about a week after the scholarship was posted, so that I was confident with how I felt, and then I sat down and wrote them. It was honestly really easy to apply for. Some scholarship application processes are long and you feel like you're writing an essay that doesn't really make sense, so it was nice to answer some questions that were clear and directly related to why I wanted to study in Scotland. I heard back in a few short months.
I nearly cried tears of joy!
How Sarah felt when she received the email confirming she was a Saltire Scholar.
The financial burden that the scholarship had lifted off of my shoulders was incredible. But more than that, it felt so great to be someone who receives a scholarship. I've always seen people getting big scholarships, but I found that it was rarer to see someone getting a scholarship like this within creative industries.
I'm a huge believer in the arts and creative industries as a vitally important part of the fabric of our society. A lot of importance is placed on STEM and more technical careers, and they definitely deserve importance, but as a student in the creative industries I feel that our skills are sometimes downplayed and made to feel less necessary. Unlike STEM, etc., the arts and creative industries are important in ways that are not always so overtly obvious.
We often don't realize how the creative industries permeate nearly every aspect of our everyday lives. That's what I love about this scholarship. It recognizes the importance of all industries and doesn't leave anything out. Whether you're studying science, technology, healthcare and medical sciences, renewable and clean energy, or creative industries (like me), this scholarship and this country value that.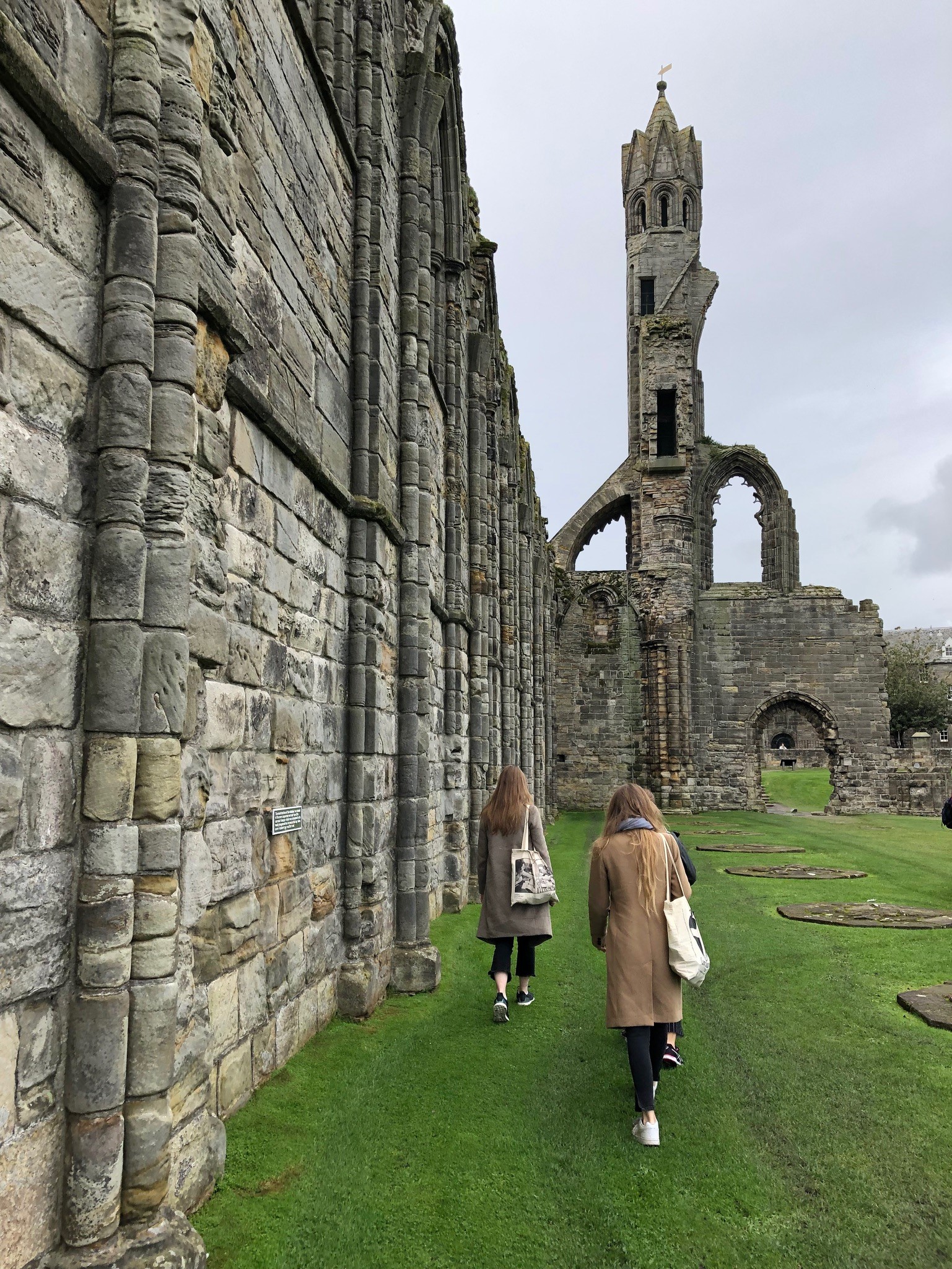 But Scotland doesn't just say that they value creative industries, they live it. For example, Glasgow – a European Capital of Culture – is an international hub for arts and culture, with galleries and museums around every corner. It's been amazing to spend my weekends exploring it all. Scotland's cities are spectacular, but I've also fallen in love with the small towns and natural landscapes of the country.
I recently went to St. Andrews and spending a nice quiet day there helped me to recharge after a busy week at uni. Weekend trips across the country help keep me creatively tuned in and grounded. There is always more to see here.
You feel like you're a part of something big in Scotland and the place and people motivate you and encourage your creativity. In Scotland, I'm more inspired than ever.
Top Tips on: applying for scholarships
Don't rush your answers, but do start thinking about them early. Take some time to really think about what you want to say and how you feel. There is usually a word limit on your answers so taking the time to make sure you cover everything you want to include is important.
Do as much research on your programme and on Scotland as you can, that way you know what you're talking about and your knowledge and enthusiasm will come through in your answers. You want to be able to show that you know why you want to study in Scotland and that you're genuinely excited!
Make sure that you're making an effort to be active in your community and taking initiative in your studies so that you can reference that in your answers. Having unique experience will not only help you personally and academically, but it will help your application stand out.