In this student real life story, Juan Pablo tells us about his experiences of Freshers' Week - a week of fun and activities held at Scottish universities before classes start.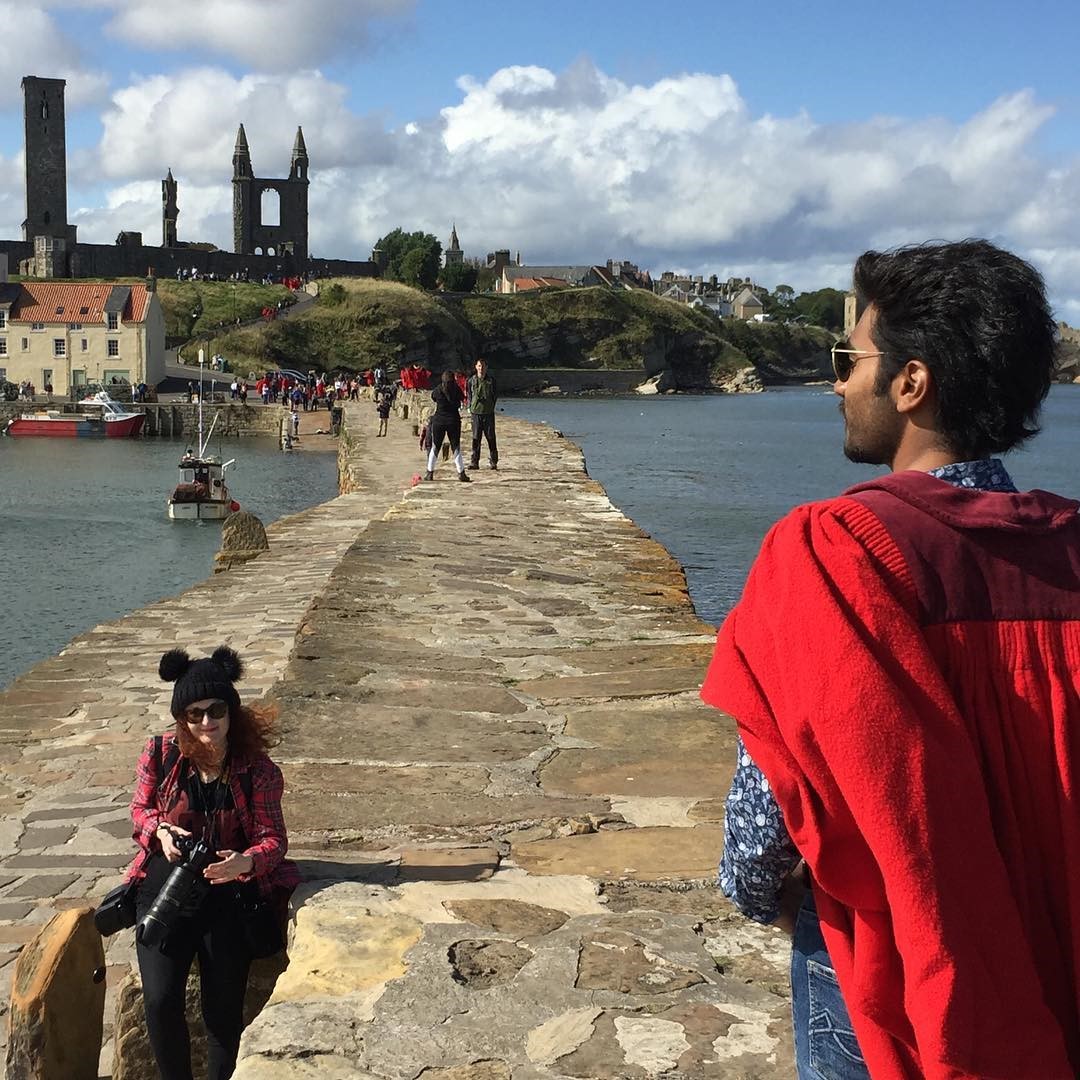 Before I came to Scotland to study, Freshers' Week was an experience that I would have never imagined could happen to me when I was living in Mexico...
That's because, when universities start the academic year back at home, they dive directly into lectures and coursework and deadlines - there is simply nothing like Freshers' Week in Mexico.
I am a student at the University of St Andrews and so far I have been lucky enough to be in the town for three Freshers' Weeks. Of all of these amazing experiences, I think that my first one is the one that I hold dearest.
Perhaps it's because, at that time, I was an excited 17 year-old who had never lived outside his country before. Whatever the reason is - that first Freshers' week in Scotland is a time that I will never forget.
Now, don't get me wrong - I'd had contact with people from other countries while living in Mexico - just nothing like the scope of what I've experienced in St Andrews. Imagine how I felt when I met people from places as far away as Pakistan or Australia, all in only one day. It was an eye-opening experience that made me amaze at the diversity of people in Scotland.
In fact, it's because of that Freshers's Week that I've made multiple friendships that I still maintain today and also met my academic family; both my academic parents and, more recently, my academic children.
Now before the reader starts to wonder what these 'academic families are' allow me to explain. In St Andrews there is a tradition that says that students of third year must adopt first year students to guide them through their first year at university and also through something called 'Raisin'.
Raisin is a tradition at the University of St Andrews in which academic families hang out together and play games. It culminates with the world famous foam fight behind St Salvator's Square. These academic families are so worthwhile, as they provide students with the chance to create friendships with people that they probably wouldn't have met otherwise.
Freshers' Week is where this all starts!
- it is where families are formed
Another two important things about Freshers' Week in St Andrews are the Societies Fayre and the Sports Fayre. Aside from studying and academia, university is also a period of your life to get together with people that have similar tastes, to hangout and nurture your talents. Both the Sports Fayre and the Societies Fayre provide students with the opportunity to join clubs of anything that we like.
On my first Freshers' Week I went to events of the History and Music Societies, as well as Give-it-a-go sessions of basketball and volleyball.
As an international student, Freshers' Week was an incredible experience that also helped me to cope with the occasional homesickness that characterises overseas students. By meeting amazing people and staying busy doing activities that you enjoy, you get more imbedded in university life and start to make of your campus a real home for you.