Population: 23,200 (approx.)
Five Fascinating Facts:
1. Shetland belonged to Denmark until 1469, when Princess Margaret of Denmark married James III of Scotland – the Islands were part of her dowry
2. The Islands played a secret role in WWII, when ordinary fishing boats formed the 'Shetland Bus' – transporting munitions, supplies, and even rescuing refugees
3. Shetland boasts an ancient civilisation that predates the Vikings and the Picts, with Neolithic archaeological sites which date back to 2500 BC
4. The Shetland Isles are located around 150 km (93 miles) closer to Norway than they are to mainland Scotland
5. At the height of summer, the sun barely sets – aside from a few hours of twilight which Shetlanders refer to as the 'Simmer Dim'
Education:
Childhood education is well catered for in Shetland. There are 21 primary and seven secondary schools spread across the islands. The most recent addition is Anderson High School in Lerwick which opened in 2017. The five-storey building has a capacity for almost 1,200 pupils and contains a halls of residence to provide accommodation for those traveling from Shetland's most remote islands.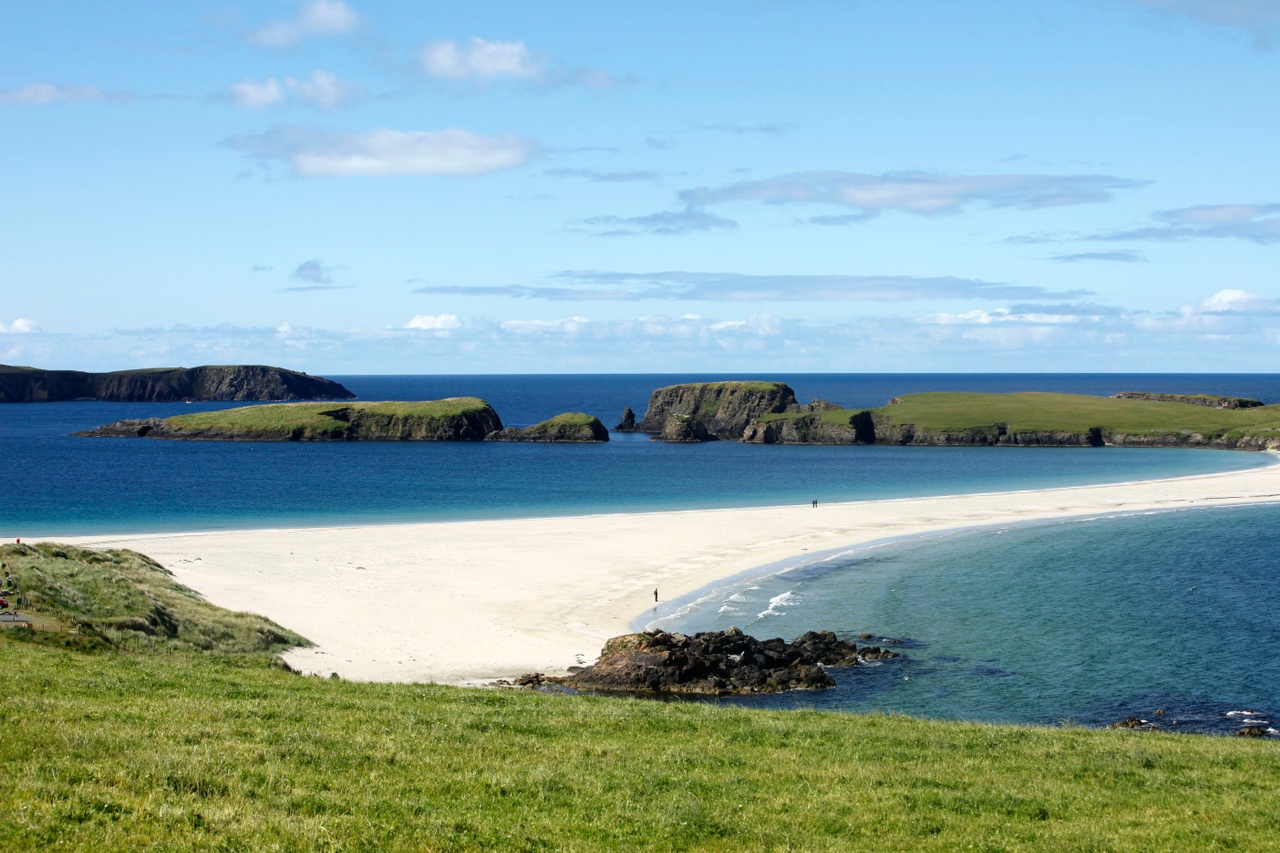 Further and higher education is available from Shetland College, a partner of the University of the Highlands and Islands (UHI). Students can choose courses ranging from National Certificate (HNC) qualifications to post-graduate degrees. Aside from the main Gremista campus in Lerwick, there are learning centres located in the North Isles, Whalsay, and the North Mainland.
Find out more about the school system in Scotland
Find out more about universities in Scotland
Local industries:
Seafood has been the cornerstone of Shetland's economy for centuries and it's still the largest sector by far, with 60,000 tonnes of herring and mackerel landed annually. Fish farming also continues to go from strength to strength, with around 25,000 tonnes of salmon, mussels and other shellfish produced each year. Despite the downturn in North Sea oil production, investment in the oil and gas sector continues unabated, with plans underway to expand and upgrade existing infrastructure at Sullom Voe oil and gas terminal.
Shetland's unique climate and terrain has also yielded many small-scale but profitable food and drink, and textile industries. Its rugged landscape is ideal for rearing livestock, in particular Sheep, which thrive off its nutritious vegetation. These free-roaming flocks provide a bountiful supply of exceptionally soft wool used by local weavers to create Shetland's world-famous Fair Isle patterned knitwear, not to mention remarkably tender and sweetly flavoured lamb.
Find out more about working in Scotland
Transport:
Getting around Shetland is easy. There are 640 miles of quiet, well-maintained roads which make travelling by car simple. If visiting, there are a number of car and bike hire options available, as well as taxi firms. Mainland Shetland and the larger islands are well served by bus operators including the Zetland Transport Partnership and others.
Inter-island ferries connect the surrounding islands to the Shetland mainland, allowing you to drive on and off with your vehicle, while the smaller isles are served by an eight seater Islander plane from Tingwall airport.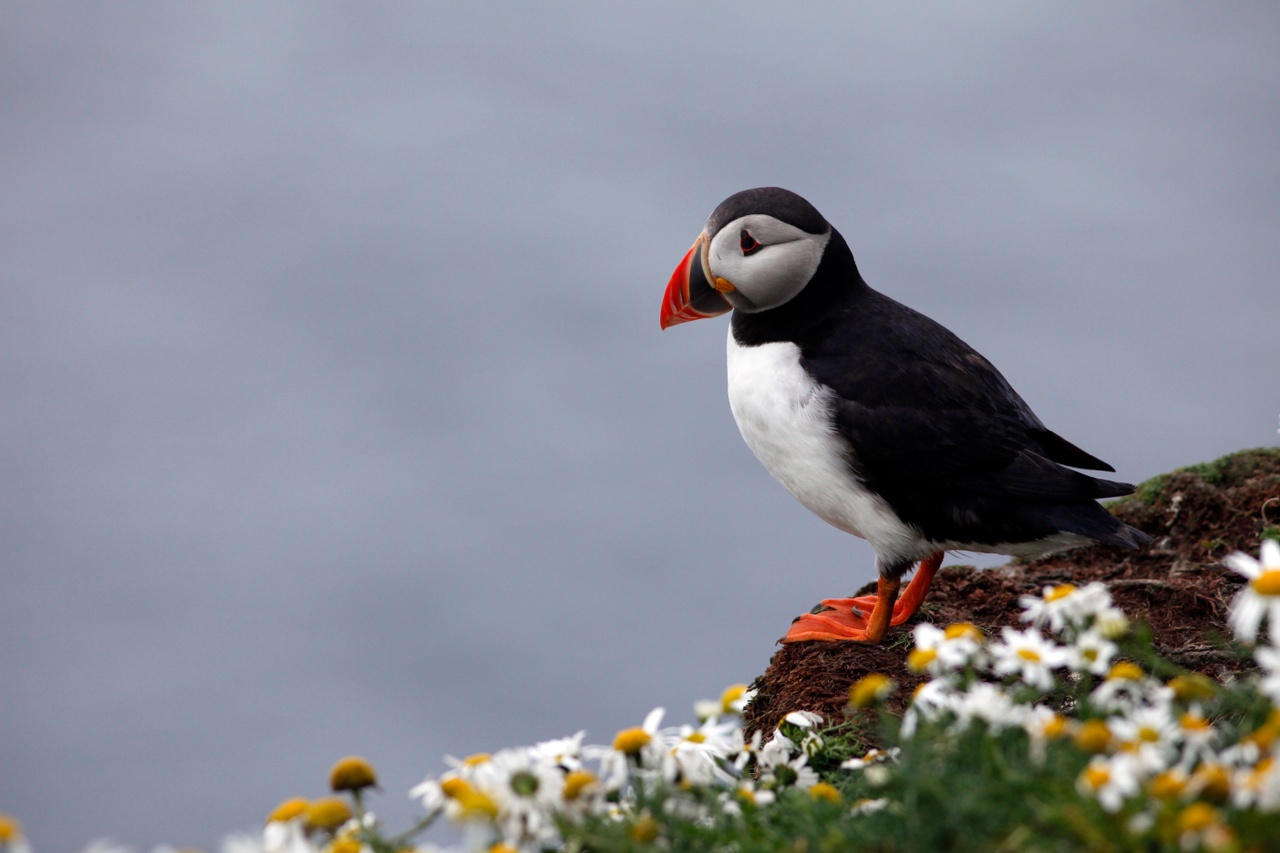 The outdoors:
Shaped by billions of years of shifting sand and sea, Shetland's natural landscape is among the most dramatic in the world. It is also teeming with wildlife. From orcas and puffins to the famous Shetland ponies and dolphins, opportunities to spot Shetland's wild inhabitants are all around. Species like whales and otters are rarely sighted, but seals are easy to spot, while in summer you can witness millions of nesting seabirds including guillemots, razorbills, fulmars and kittiwakes at the cliffs of Sumburgh Head, Hermaness and Noss.
Further inland, miles of undulating wilderness unfurl to reveal serene lochs populated by wading birds, birds of prey circling overhead, and in the summer months, a myriad of colourful and delicate flowering plants, many unique to Shetland. Come during winter and you might be lucky enough to see that most spectacular of natural phenomena, the 'mirrie dancers', what Shetlanders call the aurora borealis or 'Northern Lights'.
Leisure:
One of Shetland's biggest draws has to be the sheer wealth of outdoor activities available. With 900 miles of coastline and plenty of hills to explore, Shetland is made for walking, hiking and cycling. The calm and crystal-clear coastal waters are perfect for kayaking and diving, while anglers are spoilt for choice with more than 300 lochs. Yachting is another popular pastime, especially in summertime, with sailing regattas held regularly.
The islands also boast an event-packed calendar with Up-Helly-Aa season in January, the world-famous Viking fire festival, Shetland Boat Week in August, and the weeklong Fiddle Frenzy in October. There are also a wide array of galleries where you can view and purchase visual art made by talented locals.
Find out more about the outdoors and leisure on VisitScotland.com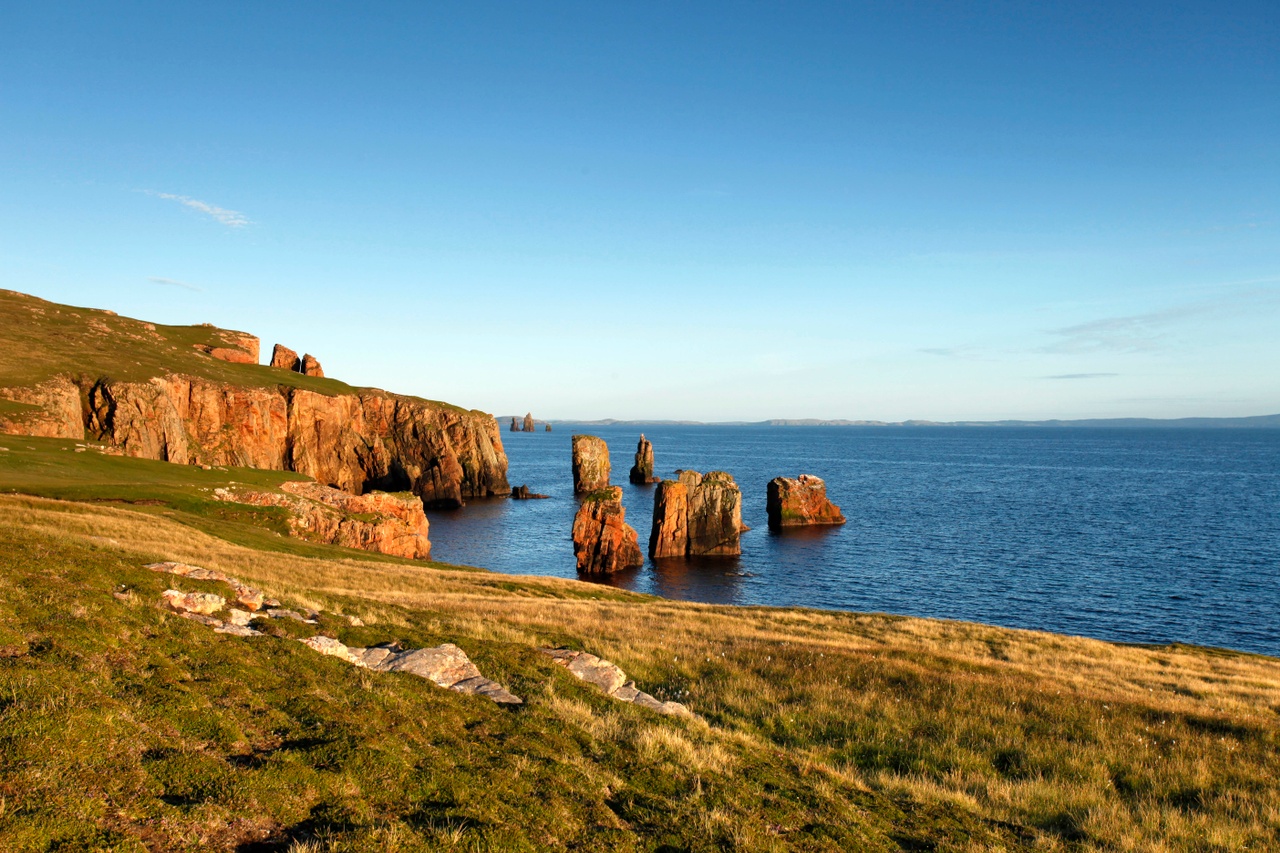 Accommodation:
Situated around 200 miles north of Aberdeen and 200 miles west of Bergen, Norway, the Shetland Islands are the most remote part of the UK, but are surprisingly accessible thanks to regular ferry and air links. The tight-knit, diverse community, abundant natural beauty and unspoiled environment also make this a highly desirable place to live.
Although there are over 100 islands, only 12 are inhabited, so whether you are a full-time or seasonal resident you can expect properties to be priced at premium in more urbanised areas with quick access to local amenities. However if you are seeking a calmer pace of life surrounded by spectacular scenery, Shetland couldn't be more attractive.