Population: 21,670 (approx.)
Five Fascinating Facts:
1. Orkney is actually closer to the arctic circle than it is to London
2. Orkney library was founded in 1683 – making it the oldest public library in Scotland
3. 15% of the world's seal population can be found in Orkney
4. Captain Cook's ships, Discovery and Resolution both visited Orkney in 1780
5. Orkney lays claim to the world's shortest flight – a 1.7 mile, two minute flight between Westray and Papa Westray
Education:
Orkney is home to over 20,000 people and its education system supports children from nursery right the way through to post-graduate study. The islands are home to two secondary schools, three junior schools and two higher education colleges, meaning that, despite the remoteness of the region, there is still an institution in place to cover all levels of education. As well as this, the Islands offer baby and toddler groups and child-care for families' pre-nursery needs, and a range of vocational skills training too.
Find out more about the school system in Scotland
Find out more about universities in Scotland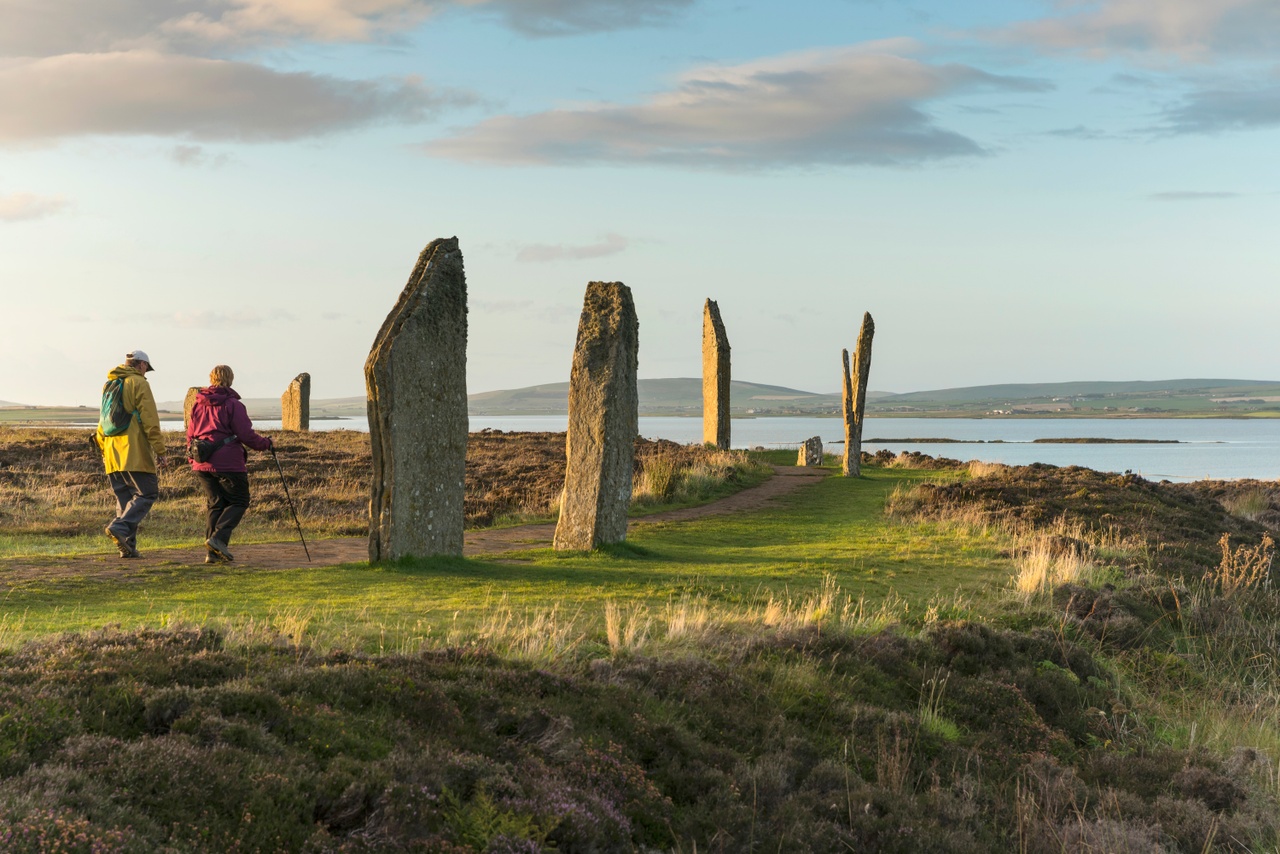 Local Industries:
The European Marine Energy Centre is based in Orkney, helping the Islands to generate more electricity than they need, by harnessing wind, wave and tidal power.
Other local industries in Orkney include tourism, a thriving farming sector and a small but strong fisheries and aquaculture industry. On top of this, manufacturing and food processing businesses are growing too.
Find out more about working in Scotland
Transport:
You can fly to Orkney from Glasgow, Edinburgh, Aberdeen, Inverness or Shetland. Alternatively, you can also travel by car or coach to the ferry port in Aberdeen that goes to Kirkwall, the capital of Orkney. There is also another ferry port, further north in Caithness, which will transport you to Orkney's second largest town, Stromness.
Once on Orkney, you can get inter-island flights and ferries from Kirkwall, hire a taxi, car, bike or jump on a bus. An excellent road network makes getting around easy, and what the cars can't do, the ferries or inter-island flights can.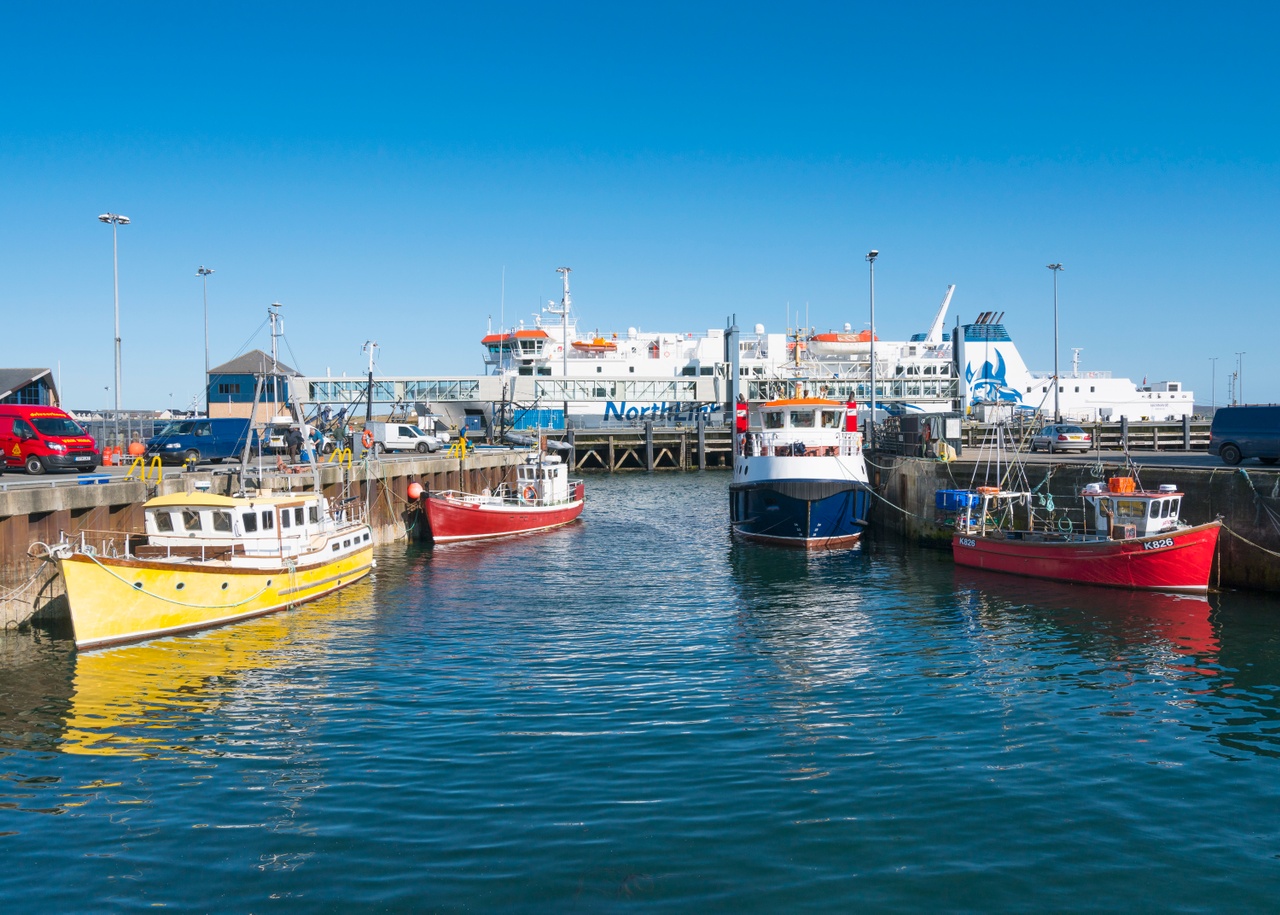 The Outdoors:
The best way to enjoy the breathtaking beauty of Orkney is by putting on your shoes and coat or snorkel and flippers and getting out and about. Seventy islands make up Orkney and you can explore the islands by land, sea or air. You can walk or cycle the islands, take to the seas in a kayak or to the air for a bird's eye view.
On the other hand, why not go searching for those seals with some scuba diving? A great time to visit is during May, when Orkney's Nature Festival is in full swing. The festival is jam-packed with lots of amazing events that will steer you towards what's great about the islands and local wildlife. Everything from killer whales, dolphins, and a million seabirds pass through the seas or occupy the cliffs of Orkney throughout the year.
Leisure:
It wouldn't quite be Scotland if there wasn't a distillery or two on Orkney. And one way to wind down after all that exploring the great outdoors would be to visit the Island's whisky and gin distilleries. For the teetotallers among you, why not tune in to a piece of radio history with a visit to The Orkney Wireless Museum?
And for those of you with a more creative side, Orkney has a thriving craft scene, and you could while away your time going on the Orkney Craft Trail or by taking a craft class like pottery. However, Orkney is teeming with history, so just spending your visit taking in all the ancient sites on the Islands would see your time well spent.
Find out more about the outdoors and leisure on VisitScotland.com
Accommodation:
Everything from self-catering to hotels and inns, bed and breakfasts and hostels and camping awaits the visitor to beautiful Orkney. If you're setting up home in Orkney, sales and rental markets offer all sorts of affordable accommodation from traditional to modern, house, flat or cottage.