Population: 858,000 (approx.)
Five Fascinating Facts:
1. Robert Burns, Scotland's National Bard, was born, and spent most of his life, in Ayrshire. You can still visit his home in Alloway
2. Prestwick Airport is the only part of Britain that Elvis Presley ever set foot in - his plane stopped to refuel on 3 March 1960
3. Scotland's former First Minister, Nicola Sturgeon, is from Irvine
4. An apartment in Culzean Castle was given to former US President Dwight D. Eisenhower in recognition of his role during WWII
5. The town of Kilmarnock is the birthplace of world-famous whisky brand, Johnnie Walker
Education
There are 175 primary and secondary schools across Ayrshire and all of these are well spread out across the region, meaning that no matter what part of the region you choose to stay in, there will be a school nearby. As well as this, the island of Arran also has its own dedicated high school, meaning that there is no need to travel off the island for education, which was the case until the 1940s.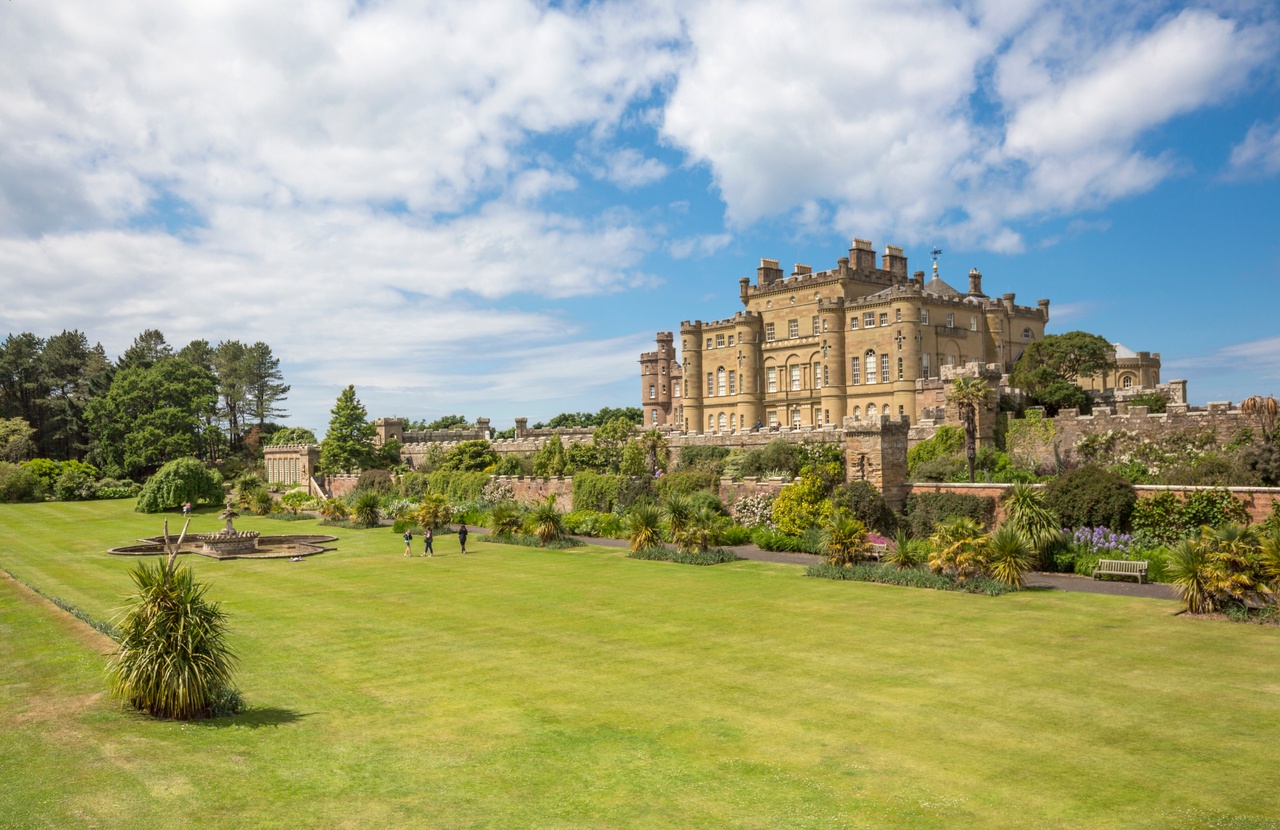 In terms of further education institutions, there is a great choice in further and higher education. Ayrshire College has multiple campuses throughout the region offering a variety of courses to more than 14,000 students. As well as this, the region benefits from being home to the University of the West of Scotland's Ayr Campus, offering undergraduate and postgraduate degrees. Scotland's Rural and Agricultural College Ayr Campus also has multiple easy, quick, travel routes into Glasgow.
Find out more about the school system in Scotland
Find out more about universities in Scotland
Local industries
Agriculture is one of the largest industries in Ayrshire, as the region is one of the most agriculturally fertile places in all of Scotland. Potatoes and other root vegetables are grown in abundance throughout the region, which is also known for its pork products. As well as this, Ayrshire produces an abundant source of summer berries such as strawberries and raspberries.
On the Isle of Arran, the main industry is tourism, with many people keen to explore the island best known as 'Scotland in miniature'. Alongside this, hospitality is also a major contributor to jobs in the area. The Auchrannie Resort, which contains two hotels, three restaurants, two leisure complexes and an adventure company, is one of biggest employers on the island.
Find out more about working in Scotland
Transport
The entire region is well serviced by motorway and main roads, making it easy for you to get around by car. There is also a regular bus service offered by Stagecoach Buses, which operates throughout the region. Reaching the Isle of Arran is also easy thanks to two ferries that operate between Ardrossan on the mainland and Brodick on Arran.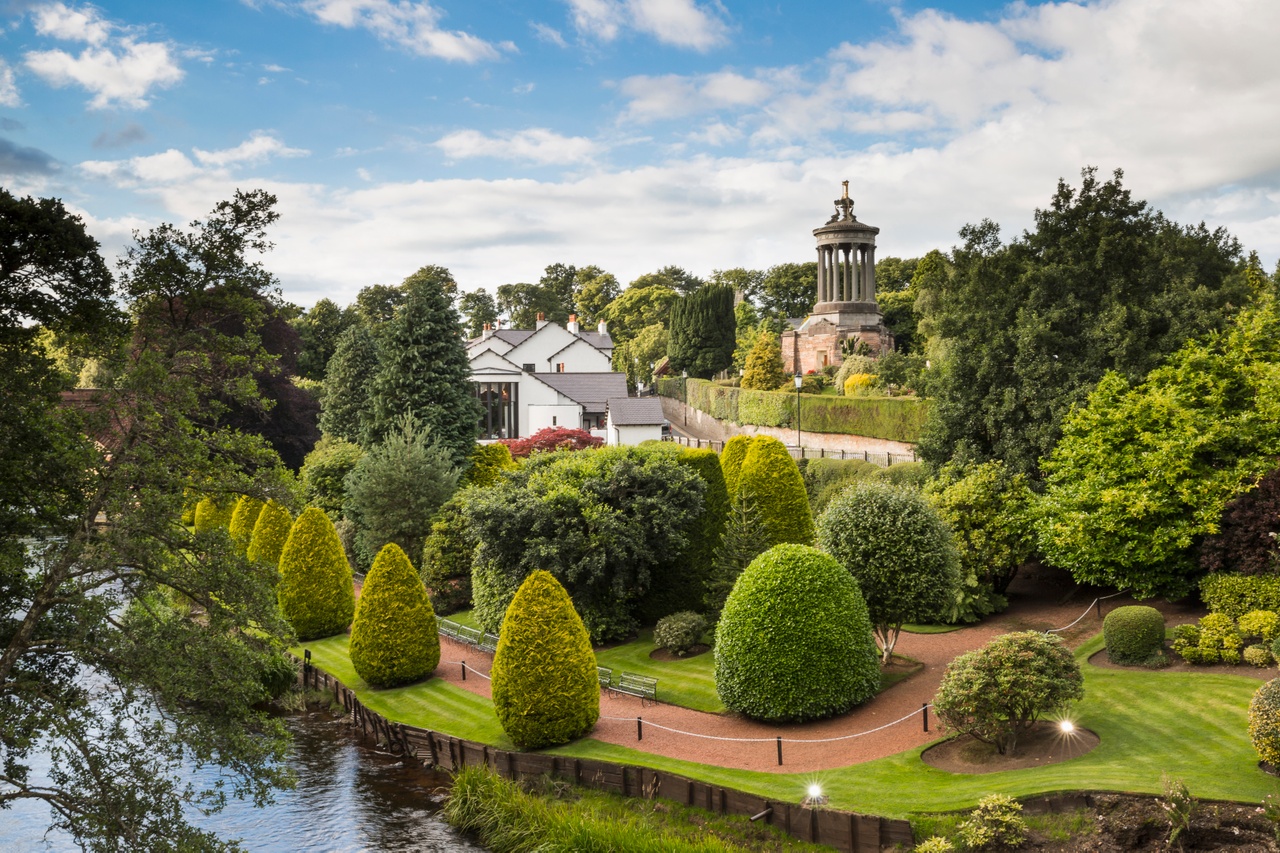 Glasgow Prestwick Airport is located in Ayrshire and is the smaller of the two airports that serve western central Scotland, offering flights to the rest of the UK and to Europe. The region is well served by trains and buses so it's very easy to travel between towns and villages. The ferry service to Arran is regular and reliable and there are also great local cycle routes.
The outdoors
Ayrshire has a stunning coastline to explore, with beaches and views right across the Firth of Clyde to Arran – where the stunning coastal walks just continue. To the south, the region shares a stretch of rugged hills with Dumfries and Galloway, known as the Galloway Hills, which are perfect for scenic country walks.
Leisure
History buffs are in for a real treat in this region, as it is the birthplace of two of Scotland's most famous sons – Robert the Bruce and Robert Burns. Take a trip to the town of Alloway, just outside Ayr, and you can visit Burns' birthplace, with the cottage still standing and a museum built next door. Further south, in the town of Maybole, you will find the ruins of Turnberry Castle, which is believed to be the birthplace of Robert the Bruce. The castle was ordered to be destroyed by Robert back in 1310, to prevent it falling into the hands of enemy English forces.
Ayrshire and Arran is also among the best places in the UK for water sports, with everything from windsurfing to scuba diving on offer. If golf is more your thing, you'll be pleased to hear that there are almost 50 courses in this region, including some of Scotland's most famous courses.
Find out more about the outdoors and leisure on VisitScotland.com
Accommodation
The average house price in Ayrshire is £134,425 – this is around £14,000 below the Scottish national average. There is an active rental market across the region, so finding your perfect home won't be a challenge.