Population: 87,000 (approx.)
Five Fascinating Facts:
1. The region has been immortalised in pop culture by the 1977 hit song "Mull of Kintyre" by Paul McCartney's band, Wings
2. There are several spots throughout the Western Isles, where it's possible to see across to Ireland on a clear day
3. There are more than 3,000 miles of coastline in the region, which is approximately the same as the whole of France
4. Around 196 people live on the Isle of Jura, where they are far outnumbered by the 6,000 deer that also inhabit the island
5. Despite being only 25 miles in length, the island of Islay is home to seven whisky distilleries – and at one point, there were 21!
Education
If the hustle and bustle of city living isn't really for you and you often find yourself dreaming of life on the coast, then Argyll & the Isles may be for you. There are a total of 88 primary and secondary schools across the Argyll and Bute region. Though the region's larger towns, such as Campbelltown, Dunoon, Lochgilphead and Oban will have large schools to accommodate everyone, in more rural areas, schools may only have a small number of pupils.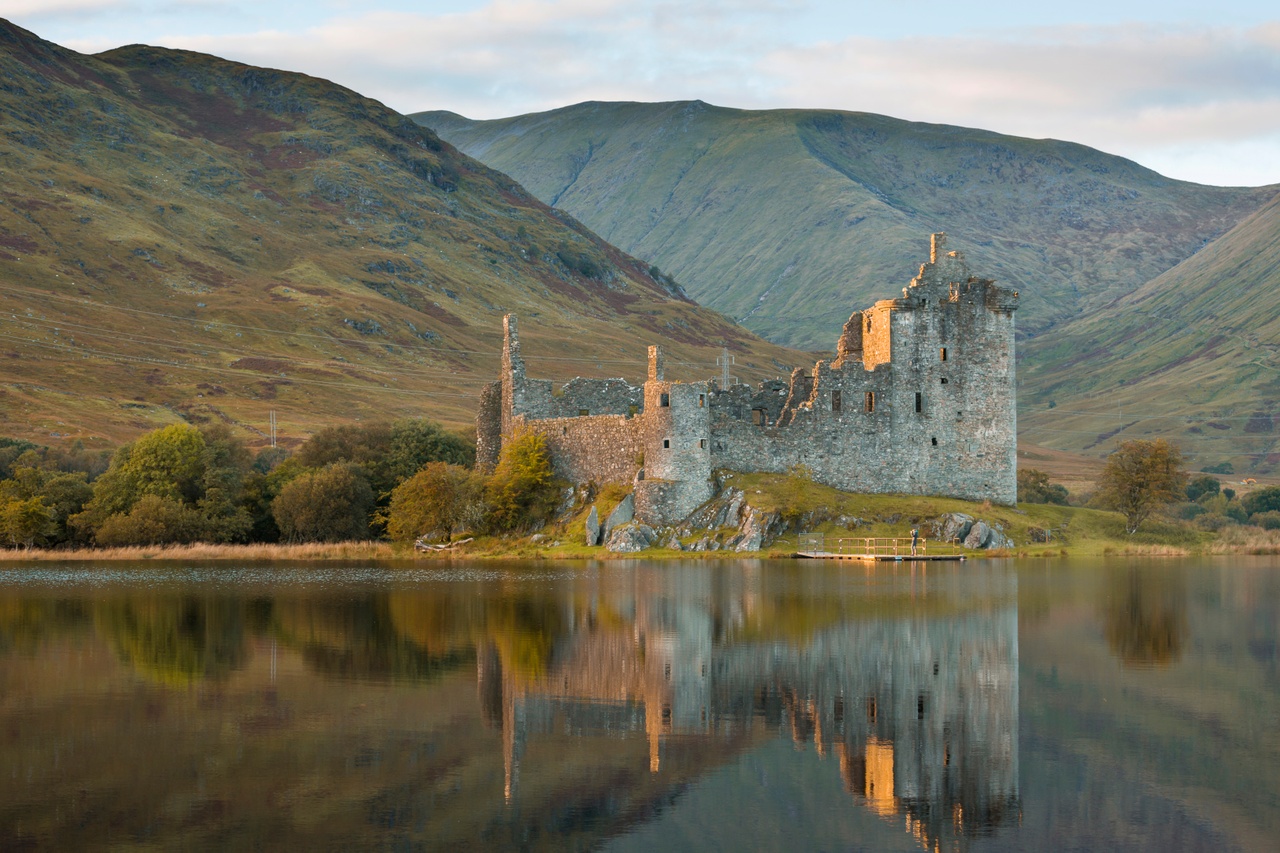 The region is also home to multiple campuses of the University of the Highlands and Islands. This university offers a range of courses across all subjects, including specialist courses in local leading industries such as marine research and outdoor pursuits. Here you can study everything from undergraduate degrees right through to postgraduate studies.
Find out more about the school system in Scotland
Find out more about universities in Scotland
Local industries
Tourism is the largest employer in the region, with 25% of all private sector jobs being in this industry. This includes work in conservation and historical environment in iconic locations like Inveraray Castle. Throughout history, the area has commonly been one of the premier locations for Scots to travel to on their holidays, and this long tradition continues today, with locals and those from further afield looking to soak up the sights.
As well as tourism, one of the other largest industries in the region is fishing. This is perhaps understandable given the sheer number of islands and accompanying coastline that runs through this region. On top of these, you can also find excellent opportunities in everything from food & drink and agriculture, to forestry, education and marine research.
Find out more about working in Scotland
Transport
Argyll and the Isles is close to the business and commercial hub of Scotland's central belt, which means that it is well serviced by large roads that are easy to navigate by car. You can also get around the area by bus, and regular train services also travel throughout the mainland section of this region. If you fancy trying something a little different, you can also fly from Oban to the islands of Coll, Tiree, Colonsay and Islay.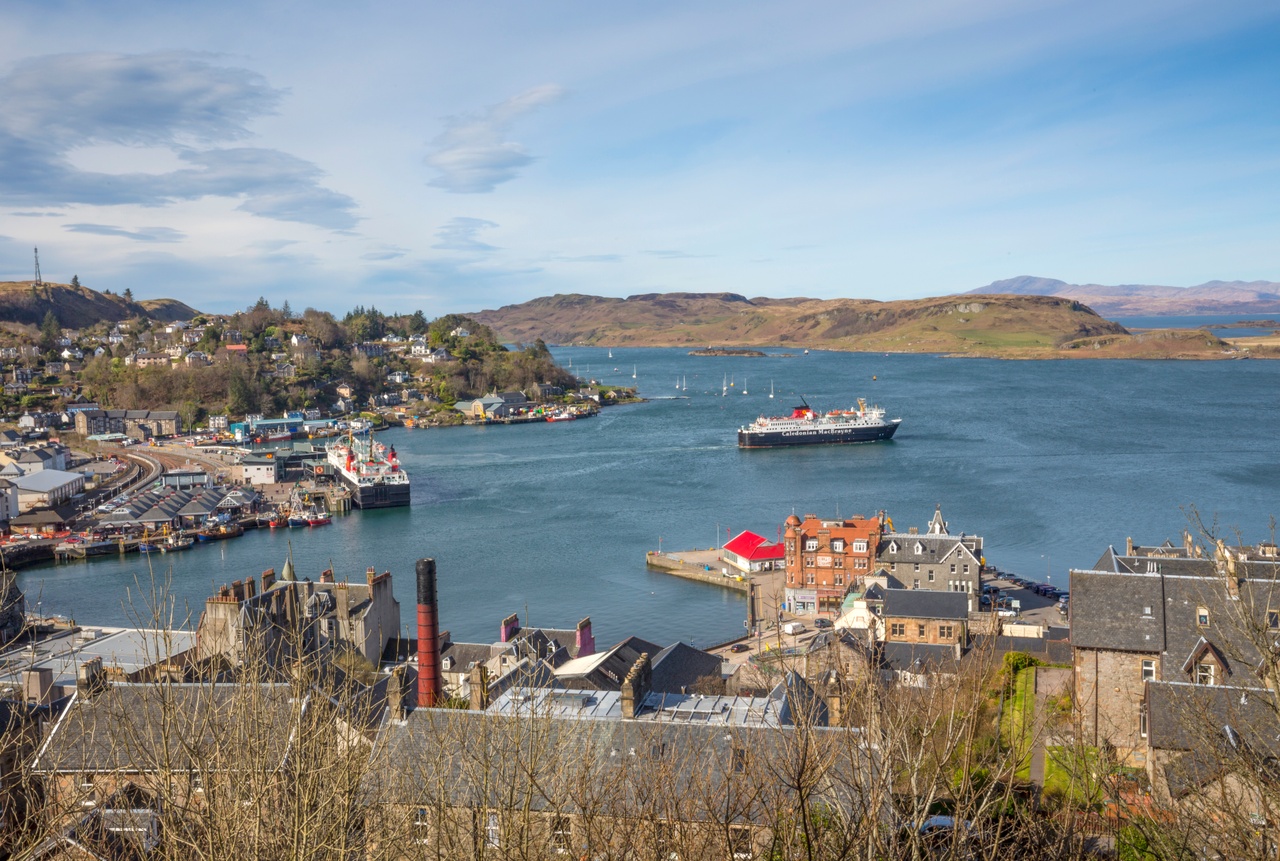 As much of the region is made up of islands, one of the main ways to get around is by the ferry. Ferries from the mainland regularly travel out to the islands, making it easier than ever for you to get out there and explore these beautiful lands.
The Outdoors
Argyll & the Isles is located on the west coast of Scotland, covering an area of 2667 square miles over 23 inhabited islands and a part of the Scottish mainland. The region is well-known as Scotland's adventure coast, due to the sheer number of adventure options on offer. If you call this area home, you might want to spend your weekends bagging your first Munro (mountain over 3,000 ft) with a walk up Ben Starav at the head of Loch Etive.
If hill walking isn't your thing, not to worry, there are still plenty of other options. You can explore the endless miles of spectacular coastline along the Argyll Sea Kayak Trail or discover Argyll's 'secret coast' on the stunning Cowal Way walking trail. With plenty of water sports options, this is one of the best ways to explore the coasts of the many surrounding islands.
Leisure
With seven National Nature Reserves (and many more parks, gardens and wild spaces in between), Argyll & the Isles is one of the best places in Scotland to see iconic wildlife, including golden eagles, red deer, otters, seals, puffins, red squirrels, porpoises and rare white tailed sea eagles. It's one of Scotland's five whisky producing regions, so there are lots of activities at hand if you enjoy a wee dram. There are also a number of music, beer and food festivals throughout the year and many cinemas and museums for wet weekends.
Find out more about the outdoors and leisure on VisitScotland.com
Accommodation
In the larger towns of this region, such as Campbeltown, Oban and Lochgilphead, you will be able to find many of the same types of accommodation as you would in any popular city with plenty of options in both houses, flats and larger areas of land. Throughout the more rural areas, and particularly throughout the many inhabited islands, housing will become somewhat more sparse, but options will still exist.