Every year, on 30 November, Scots and Scots at heart come together to celebrate St Andrew's Day – Scotland's national day. The significance of St Andrew in Scotland is long and storied, with feasts being held in his honour as far back as 1000 AD, and in 1320 he was officially recognised as our patron saint. In the centuries since, St Andrew and Scotland have become synonymous with each other – even our national flag is named in his honour.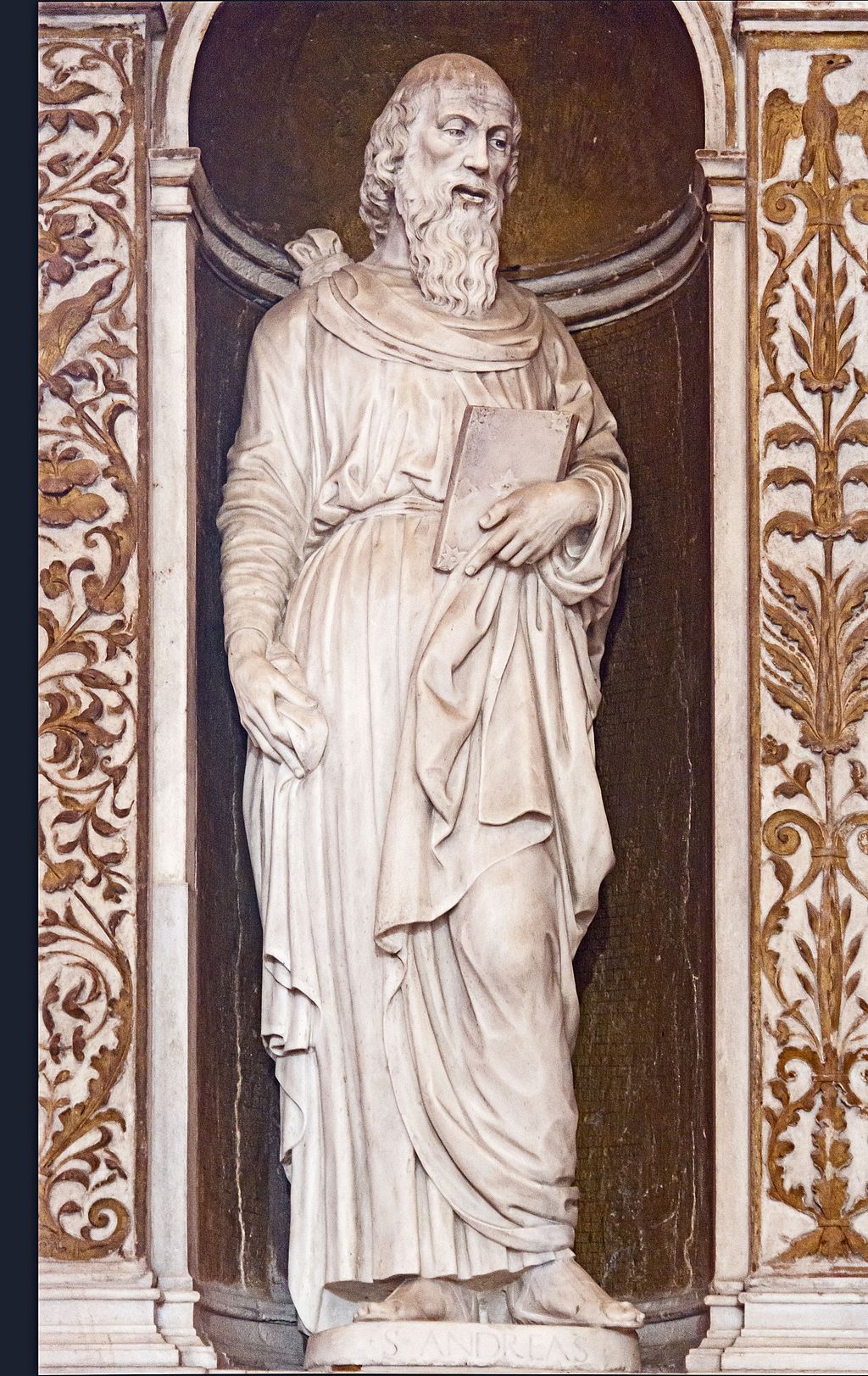 One of the reasons for this connection may be that many of the characteristics that made St Andrew so saintly are also reflected in Scotland itself. Known for his kindness and generosity – he was a saint after all – the ideals that St Andrew held so highly are also the cornerstones of Scotland's national identity. The warm and open welcome to everyone who comes here is world-renowned and we thrive on embracing new cultures, new ideas and creating new connections along the way.
The many Scots who have left our shores for new pastures have also carried these principles. No matter how far they travel, kindness, compassion and openness have remained key tenets for Scots to live by. You only have to look at the countless charitable organisations set up by Scots migrants – many named in honour of St Andrew. This is particularly true in North America, where several societies have been established by Scots migrants throughout history.
Today, in the face of the coronavirus pandemic these societies are continuing their incredible work. But, while the focus of their efforts may have changed, the goal very much remains the same – to create new connections in their communities and help those who need it most.
Allow us to introduce you to some of these amazing organisations.
The St Andrew's Society of Los Angeles:
This society was founded in 1930, by Alexander Cowie and James Loudon, two Scotsmen who moved into the Los Angeles area and were determined to help those in need. In the years since, the society has focused its efforts on a wide range of worthy causes, benefitting communities both at home and abroad.
More recently, due to the onset of the coronavirus pandemic, it has been helping those dealing with the many problems this pandemic has caused. This has included everything from those dealing with the immediate health concerns of the virus, to the knock-on effect of things like unemployment. As a result, the society has worked with institutions such as the L.A. Regional Foodbank, The Children's Hospital of Los Angeles and Project Angel Food.
Not content with helping their own community, the society has also embarked on a series of initiatives in Scotland – creating a deeper connection with the country that inspired their creation. Investing in the National Libraries & Galleries of Scotland, the National Trust for Scotland and even the restoration of Robert Burns' house in Ayrshire, the St Andrew's Society of Los Angeles has helped to ensure that the culture and history of Scotland remains intact and accessible to future generations for years to come.
The St Andrew's Society of the State of New York
Founded in 1756, this society is the oldest charitable organisation in the state of New York. For more than 250 years, it has been dedicated to improving the lives of its community while also promoting Scottish culture. It's also one of the founding members of the New York City Tartan Day Parade - a day that celebrates the contributions of Scottish-Americans to the USA.
The St Andrew's Society of the State of New York prides itself on helping people from all walks of life and has initiatives in place to support everyone from the elderly to the terminally ill, disabled and children in crisis. This is done not only through financial assistance, but also through a support network of social workers who provide emotional support and guidance.
The society created a relief fund to help those affected by COVID-19. Thanks to the kind generosity of its members, this fund has been able to provide financial support to families faced with sudden unemployment as well as food deliveries to individuals considered high-risk. The relief fund also provided a sizeable donation to the local New York Presbyterian Hospital, whose front-line staff are risking their own lives to save others.
The St Andrew's Society of Toronto
Founded in 1836 by prominent citizens of Scottish descent, the St Andrew's Society of Toronto was initially created to help fellow Scots as they settled in Canada. However, this scope quickly widened to include the local community at large and has been doing incredible work ever since. Over the years, the society has become recognised for its signature event – the St Andrew's Day ball –, which they use to raise funds for their charitable partners.
As it has done for nearly 200 years, the society works with local charities to ensure that those in need of help – regardless of where they are from – get it. Most recently, the society has been working with amazing organisations like Houselink – who offer supportive housing and recovery for people living with mental health and addiction problems. As well as this, they've also been focusing on the community's youth, collaborating with Horizons for Youth, an organisation that provides shelter and support to at-risk and homeless children.
The Scots' Charitable Society, Boston
Created more than 360 years ago, way back in 1657, The Scots' Charitable Society in Boston is the oldest charitable organisation in the Western hemisphere. But, despite its ripe old age, this amazing society still stays true to the ideals that it was founded upon – providing help and relief to those in need. Among its many initiatives are a series of scholarships that are designed to help young students pursue their academic goals free of financial worries.
Although the coronavirus pandemic has seen the society change many of its plans, they've adapted and are still ensuring that their local community are benefitting from their mission. After a State Governor's appeal for PPE came through in Boston, the Scots' Charitable Society made a sizeable donation to the cause, ensuring those who needed it most got access to life-saving personal protective equipment.
Not content with bettering the lives of their local community, the society is also strengthening its ties with Scotland. Masks for Scotland is a crowdfunded initiative designed to bring essential protective equipment to those working on the frontlines of this pandemic. Thanks to a generous donation from the Scot's Charitable Society, this initiative was able to meet its funding target, helping many Scottish healthcare workers.
The Chicago Scots
The Chicago Scots was founded in 1845, back when the city was nothing more than a settlement with a population of just 12,000 people – becoming Illinois' first charity organisation. While Chicago may have morphed into a huge, bustling metropolis, swallowing this once tiny frontier town, the ideals that were developed at this society all those years ago are still well and truly in evidence.
For 175 years, The Chicago Scots have stood by a simple yet powerful motto: 'relieve the distressed'. Throughout their history, they have worked tirelessly through some incredibly challenging periods. From the American Civil War and the Great Depression, to two World Wars and the 1918 flu pandemic, the society has never let up in its mission to help those who need it.
With such impressive dedication to their cause, it's no surprise that they've tackled the coronavirus pandemic so well through their principal charity, Caledonia Senior Living & Memory Care. While care homes have been amongst the hardest affected by the pandemic, the Caledonia Senior Living & Memory Care centre has maintained an impeccable safety record.
Tip of the iceberg
Of course, these are just the tip of the iceberg when it comes to charitable societies set up in honour of St Andrew and Scotland's ethos of kindness and compassion. In countries as far-flung and diverse as China, Australia, the Philippines and Panama, as well as right here all throughout Scotland, wherever Scots have settled they've done so with a desire to build connections and help those who need it most.
With such a positive and altruistic trait being so synonymous with Scotland – no wonder more than 50 million people around the world claim Scottish ancestry!