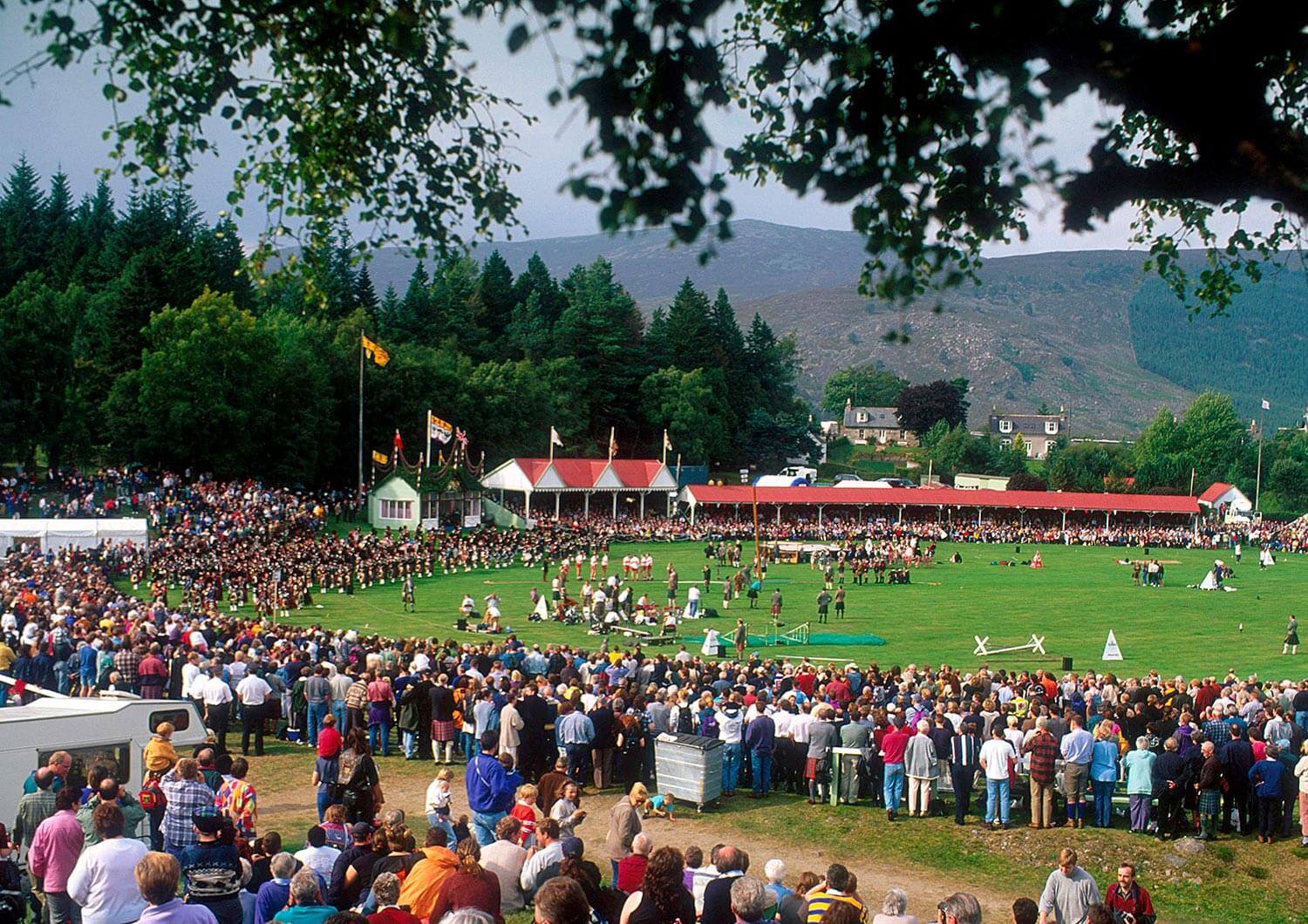 Nothing screams Scotland more than the bagpipes and traditional Highland games. We take a look at Scotland's original festival & the Highland gathering as well as key piping events.
Perth Highland Games is one of the most popular events in the Scottish games calendar. Held annually since 1977 the games attract large crowds and international pipe bands for the piping competitions.
On an even grander scale, the Braemar Gathering has a patronage by HM The Queen, and a history that can be traced back to 1832; making for a very special event. Visitors to this friendly and hospitable gathering can expect Scottish massed pipe bands of the highest calibre while teams from HM Forces battle it out in the Interservices Unit tug of war and international athletes compete in the track and field events. This exceptional gathering is traditionally attended by members of the Royal Family.
Historically, The Glenfinnan Gathering takes place each year on the Saturday closest to the anniversary of Bonnie Prince Charlie's Raising of the Standard in 1745, the games take place at the exact location – close to the Jacobite Monument on the banks of Loch Shiel.
Bute Highland Games located in Rothesay on the Isle of Bute have been held, in their modern incarnation, since 1947. Past chieftains of the games have included HRH The Prince of Wales.
Aside from the traditional highland events, Crieff Highland Gathering hosts the Scottish Professional Heavyweight Championship, attracting heavyweight competitors from around the world to compete. This popular and colourful gathering is a favourite with locals and overseas visitors alike.
The Highland games held each June at Ceres in Fife, the oldest free games in Scotland, began under a charter awarded by Robert the Bruce in recognition of the villagers' support at the Battle of Bannockburn in 1314.
Find a list of this year's Highland Games in Scotland on Visitscotland.com.