Vincent Deighan may not be a name that you recognise, but under his pen name, Frank Quitely, he has pencilled and inked some of the world's most iconic comic book characters.
Frank has been drawing comic books for 30 years and has worked on well-known titles like Batman, Superman, X-Men, Judge Dredd and Star Wars. Frank admits that he is living his dream, having wanted to be an artist from a very young age.
"Ever since I was a child, drawing was always my passion. When I first heard of Glasgow School of Art, I set my sights on studying there and, after I graduated, I had a real passion for book illustration. […] One day I heard there was a bunch of guys in Glasgow who were putting their own underground comic together. None of them had made a comic before, it was just that Glaswegian 'have a go' mentality and very shortly after, I was writing and drawing my own scripts for the comic".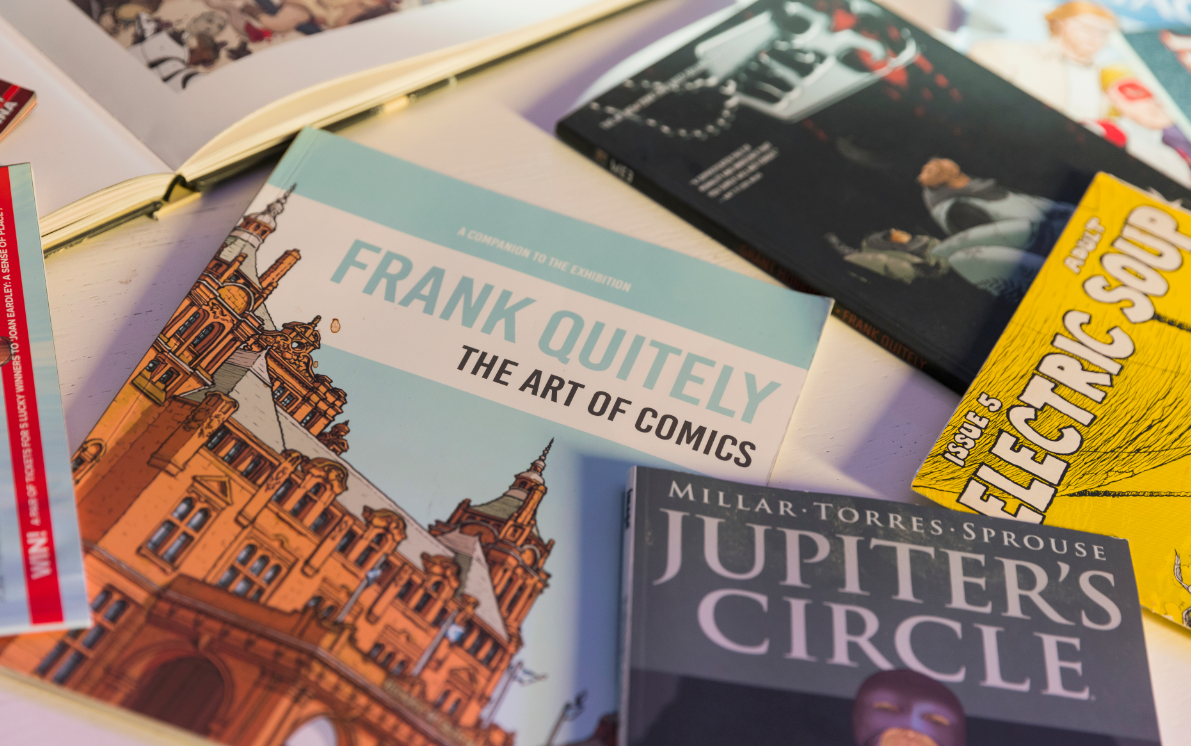 The story of Frank's rapid rise through the world of comic book artistry wouldn't be out of place on the pages he so lovingly illustrates. From his underground Glaswegian comic book origins he soon caught the eye of mainstream publishers and began working on cult icon, Judge Dredd for 2000 AD. From there his talents once again caught the eye of admirers and it was on to the powerhouses of Marvel and DC, as the boy from Glasgow hit the big time.
As he was growing up, some of Frank's earliest influences came from reading a Scottish Sunday newspaper called The Sunday Post. Nestled within its pages was the cartoon section that Frank, along with countless others, looked forward to each week to follow the adventures of Oor Wullie and The Broons. To this day, Frank confesses that his drawing still has a trace of these early influences.
"I remember being really excited the first time I got to draw Batman because people used to say 'What comics do you draw?' and I would say Flex Mentallo or something they hadn't heard of. So when I could say Batman to them, well even my aunty has heard of Batman! […] But I remember when I was drawing the Batman book; there are scenes in there where I can see the influence of The Broons – a real Scottish influence".
Away from the comic strips that so heavily influenced Frank, he also reminisces about the time spent in the surroundings of Glasgow's iconic Kelvingrove Art Gallery. As a child he was taken by his parents regularly and became hugely interested in contemporary Scottish artists like John Byrne. Years later, this childhood venue would come back into Frank's life, when the gallery approached him about having an exhibition of comic book art, with his work featuring heavily.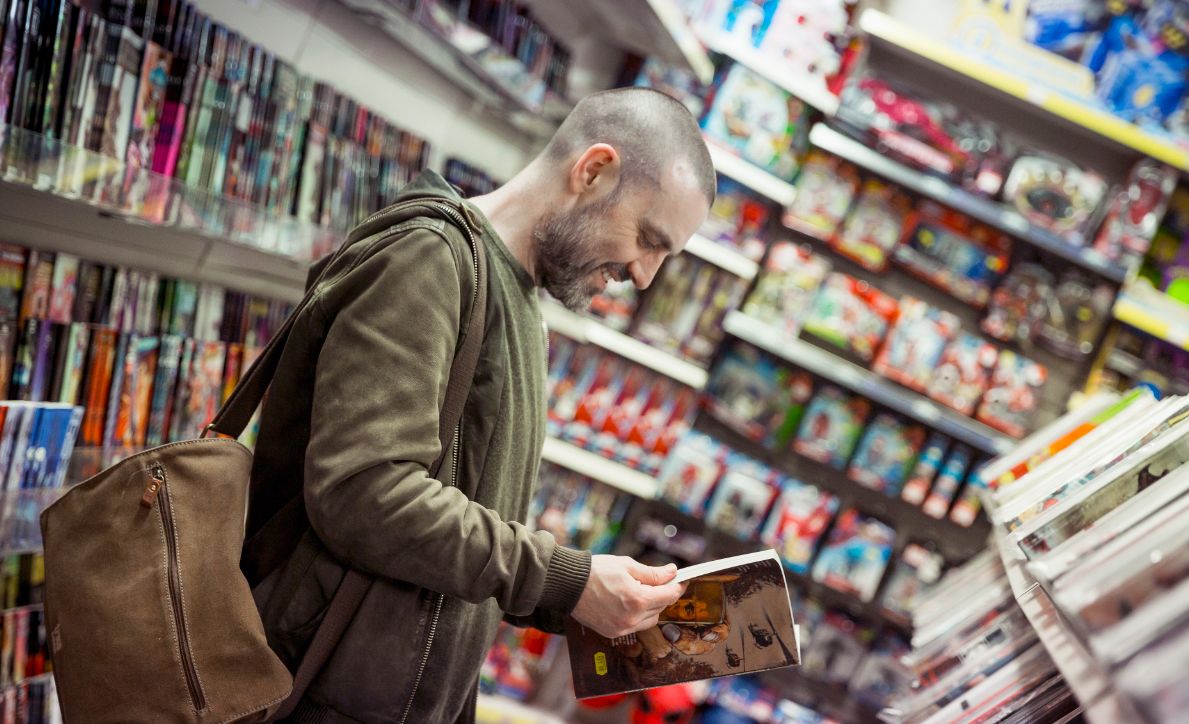 It would be reasonable to ask why, after Frank began drawing for industry giants like Marvel and DC, he decided to stay in Glasgow. The nature of his job means that he really could work from anywhere in the world, so why choose to stay in Scotland. For Frank, it was actually an easy choice to remain in Glasgow, as it has a very unique culture which allows him to embrace a large variation of styles of art in a small space.
"I've chosen to stay because there's a real sense of community here. Glasgow has an internationally recognised art scene but it's a small enough city where you quickly get to know other people in the creative industries. It's a city where everybody is able to network and collaborate very easily. […] I think Scotland is a perfect place for creative people to be successful because it also has an international reputation for creativity across the board: games industry, fine arts, animation, comics, literature, television, everything!"
Frank goes on to say that this sense of community is only one of the many reasons he still calls Scotland home. He loves the fact that he is constantly inspired, both by the country and the people who live here. He is consistently amazed by the sheer spectrum of different people that live, work, study and visit Scotland. He believes that people from all over the world are drawn here because of the famous warm and open welcome that Scotland provides for everyone.
Put it all together and, for Frank, there really is no place quite like home!
Scottish Centre for Comics Studies
The Scottish Centre for Comics Studies (SCCS), based at the University of Dundee, exists to bring together researchers, teachers, students, archivists, artists and writers, and industry professionals to promote a greater understanding and appreciation of the medium and its history.
Scotland is Creative. Scotland is Now