Anna Freemantle is the founder and creative director of the Edinburgh International Fashion Festival and Mark Hogarth is the creative director for Harris Tweed Hebrides. Both are at the forefront of Scotland's bustling textiles industry.
Anna Freemantle-Zee
When you have world-class textiles, it's important to also make sure you have the forum to display these products, and that's where Anna Freemantle comes in. Anna is the founder and creative director of the Edinburgh International Fashion Festival.
Anna admits that the Edinburgh International Fashion Festival came about in a very organic way. However, it has grown to become one of the highlights of Edinburgh's festival season. For four days each year, fashion's elite descend on Scotland's capital and put on a display of the latest trends at a range of beautiful and unique locations around the city – but it's not all catwalks and models.
"The approach that I took wasn't just runway shows and glamour, but also the more intelligent side behind fashion. I wanted to show the heart behind the art of fashion and so I started with symposia and lectures".
The Dutch-born supermodel admits that she was unsure of what to expect when she first arrived in Scotland, but that she was instantly enamoured with the incredible beauty she came face to face with.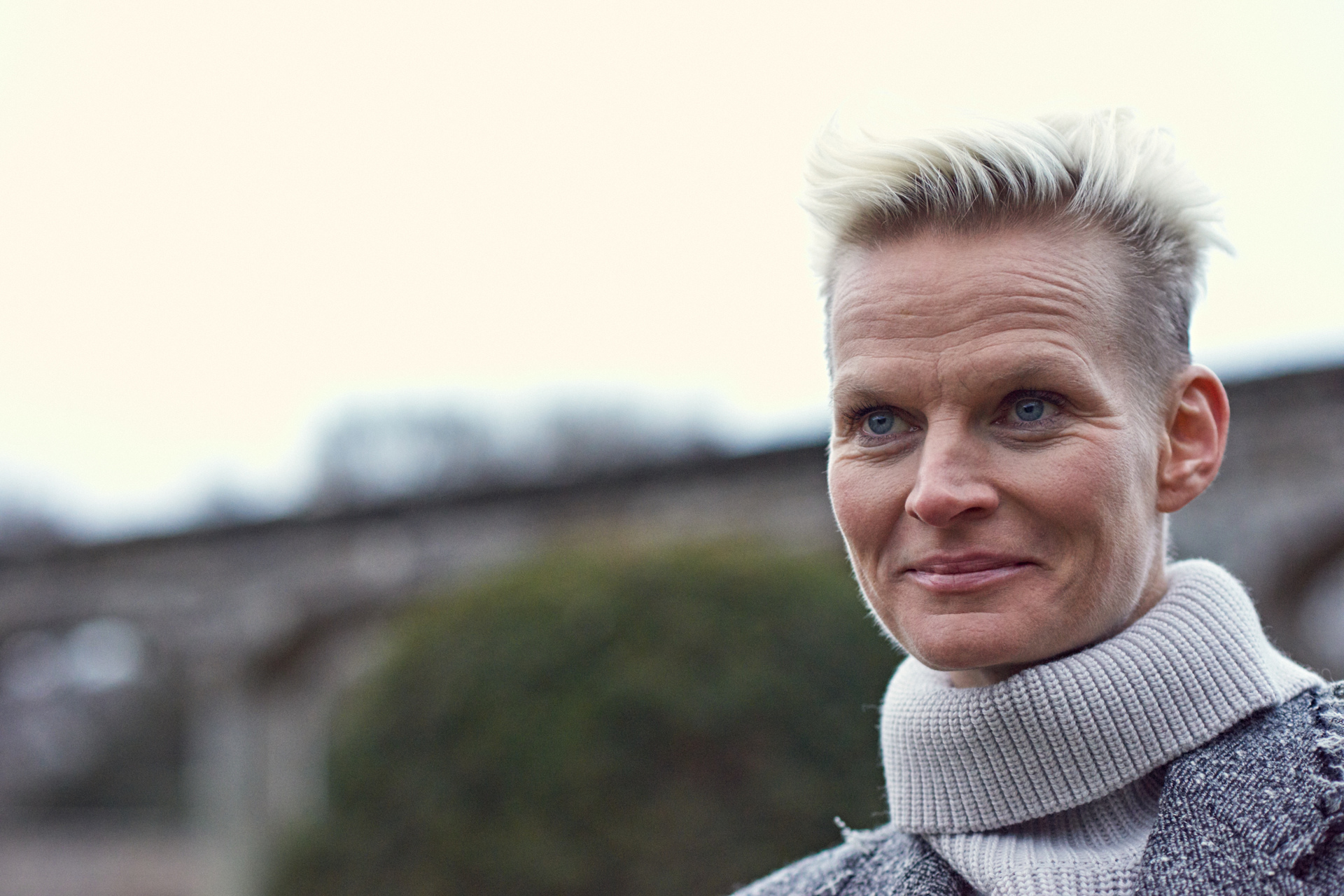 Photo credit: Mat Hay
"I ended up arriving in Edinburgh and it was so particularly beautiful. I remember rolling into Edinburgh Waverley station and it was one of those perfect September sunny, warm, Indian summer weekends and yeah I was blown away by it".
The stunning welcome that awaits anyone coming leaving Waverly Station: Edinburgh Castle on the left, Scott Monument on the right and the sprawling Princes St. Gardens in between, is enough to take anyone's breath away and instantly convinced Anna that she'd made the right decision in moving to Scotland. That was 15 years ago now, and after living all over the world, Anna is confident that she made the right choice in calling Scotland home.
"The easy accessibility to nature is incredible. Whether it's climbing up Arthur's Seat or driving an hour north where you find yourself in the middle of mountains. Also the variety Scotland offers you; you drive to the east coast and it's a whole different story to the west coast. The west coast is so barren but beautiful then you've got these places with palm trees. It's an astonishingly beautiful array of offerings all in one little country".
Mark Hogarth
Mark Hogarth is the creative director for Harris Tweed Hebrides. His role includes not just promoting the fabric, but promoting the entire heritage of Harris Tweed. But what is it that makes this famed fabric so world-renowned? Well, Mark thinks he knows why: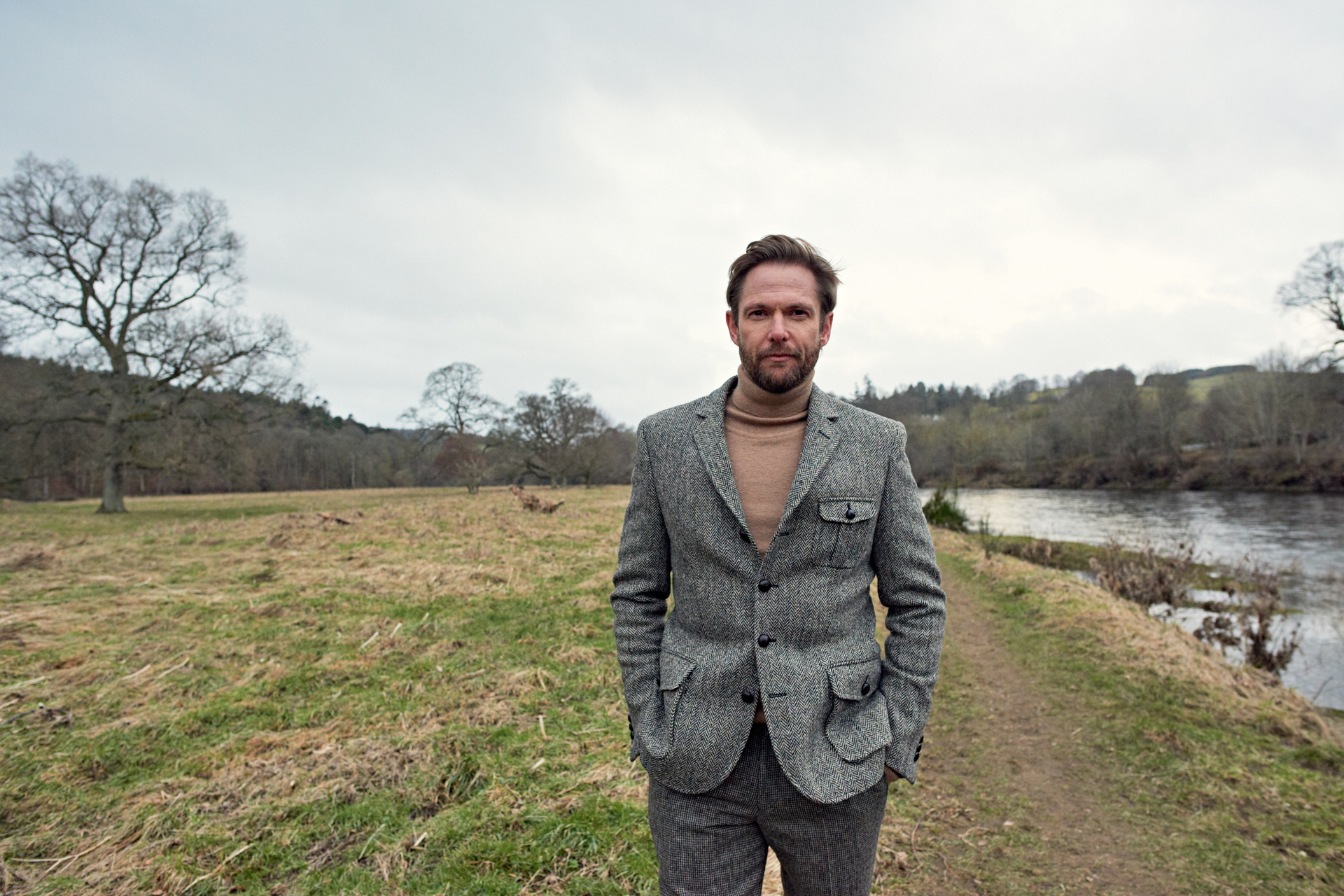 Photo credit: Mat Hay
"Anybody can make woollen textiles across the world, but it's what you infuse into that wool, the combination of people and place that make quality textiles. Scotland has some of the best textiles in the world because of detail and because of process. We manufacture textiles in a different manner – it's not about quantity, it's really about quality".
The textile industry in Scotland has been around for many centuries and continues to be relevant today thanks to a skilled ability to fuse technological advances with traditional methods. Harris Tweed, and the many other Scottish textile companies, manage to maintain their high-quality reputation purely because of their ability to walk this tightrope.
"The key word for me is authenticity, what is the story, what are you doing to make this fabric better while not sacrificing the traditions that made it special in the first place?"
Mark believes that Scotland's place at the top of the industry is in no small part due to an innate desire to keep pushing forward, to continue pioneering and innovating while still staying true to the centuries-old traditions.
Harris Tweed
Harris Tweed is protected by an act of parliament. The Orb mark is pressed onto every length of cloth and seen on the traditional label affixed to finished items. The Orb signifies official Harris Tweed: handwoven by the islanders at their homes in the Outer Hebrides, finished in the Outer Hebrides, and made from pure virgin wool dyed and spun in the Outer Hebrides.
"I think Scottish people are driven by what we can do better, we're driven by a pride in producing products of a very, very high calibre and it's not just about what happened in the past and the heritage, it's about what we are doing now and how we can do it better".
However, for Mark, the people of Scotland don't just make a difference to the quality of the products produced here – they also contribute to making Scotland a great place to be. With his job having taken him to countless cities, countries and continents, he admits that all the travelling does is reassure his belief at the beauty and wonder that Scotland has to offer.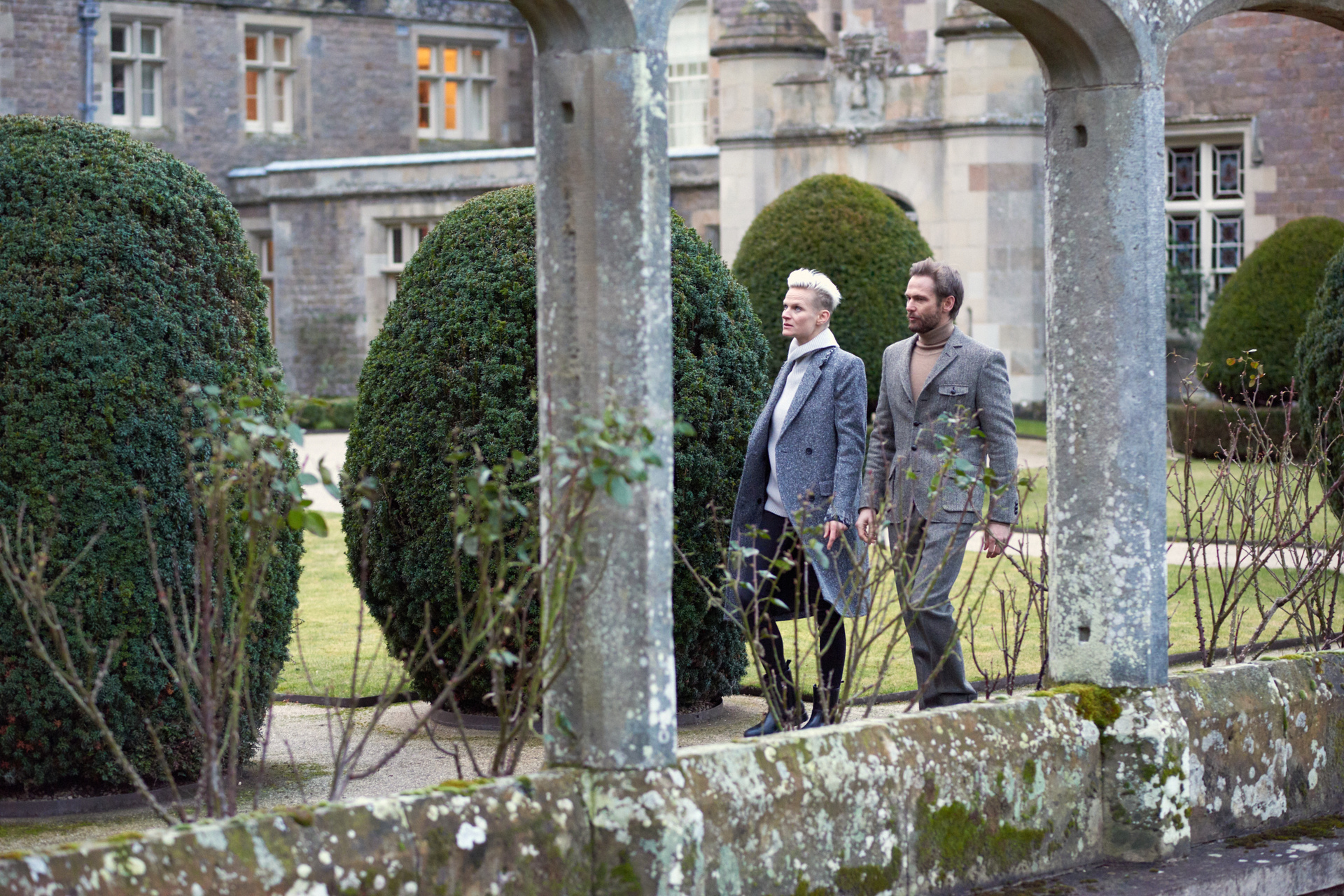 Photo credit: Mat Hay
"People should visit Scotland now for several reasons. You've got an incredible landscape that is completely unique, but more importantly it's the people. It's the people who infuse that landscape with life, infuse the cities with a vibrancy, infuse the countryside with a romance and also an enthusiasm and a welcome that you'll get in very, very few places".
Scotland is Creativity. Scotland is Now.