With a history stretching back as far as the 11th century, Scottish whisky – also known as 'Scotch' – is an important part of our identity in Scotland. Like the drink itself, the story of whisky-making in Scotland is fascinating and complex.
It's believed whisky-making began in Scotland as winemaking methods spread from monasteries in Europe; with no access to grapes, monks used grain mash instead to produce an early form of the popular spirit. The name itself derives from the Gaelic name, uisge beatha, which translates loosely to 'water of life'. The first recorded instance comes much later, in 1494 – local records show Friar John Cor of Lindores Abbey in Fife was granted the king's commission to make Acqua Vitae, Latin for 'water of life'.
Today, Scotland's 141 (and counting) distilleries guard the secrets and ancient traditions that have made Scotch Whisky famous around the world.
Click the picture to explore the interactive whisky map on VisitScotland.com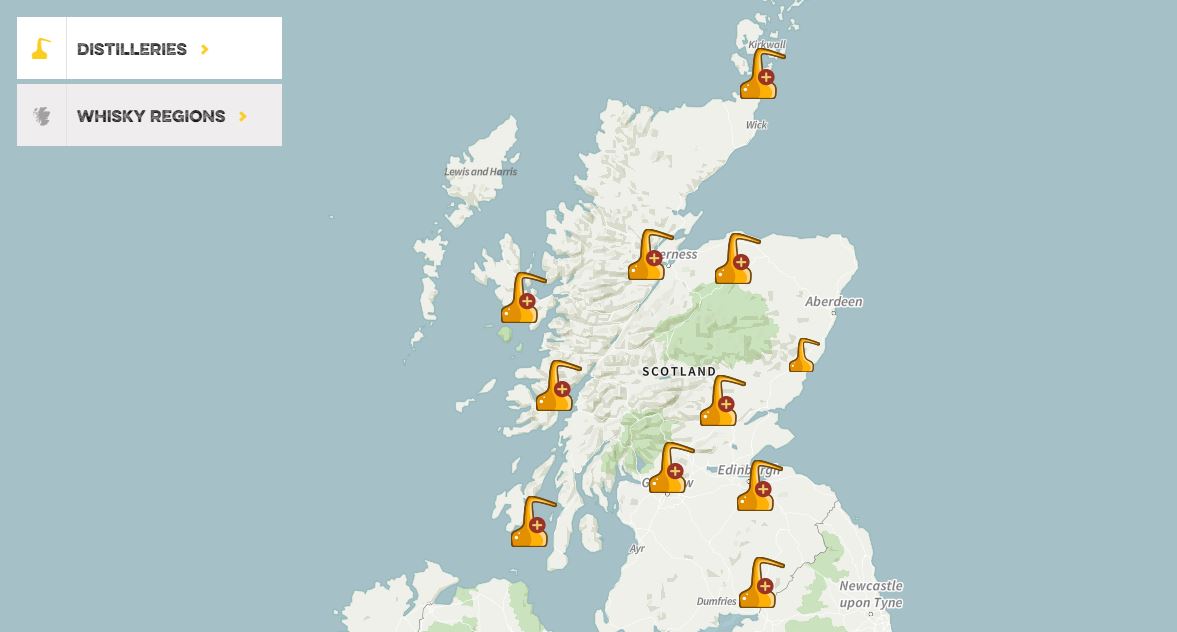 To be officially classed as Scotch Whisky it must be produced in Scotland and matured in Oak Casks for a minimum of three years. The entire process is nothing short of an artform; three ingredients – water, malted barely, and yeast – are refined through fermentation and distillation and then maturation. Each step has a subtle but tangible impact on the overall taste, and though the process is always the same, Scotland's five regions produce Scotch whiskies with key differences.
Download the VisitScotland eBooks The Land of Whisky - A visitor guide to Scotland's five whisky regions
The flavours of each region
Preference is a matter of taste; some connoisseurs prefer the smoky flavour of Islay whiskies, while others enjoy the light taste of a lowland whisky.
Islay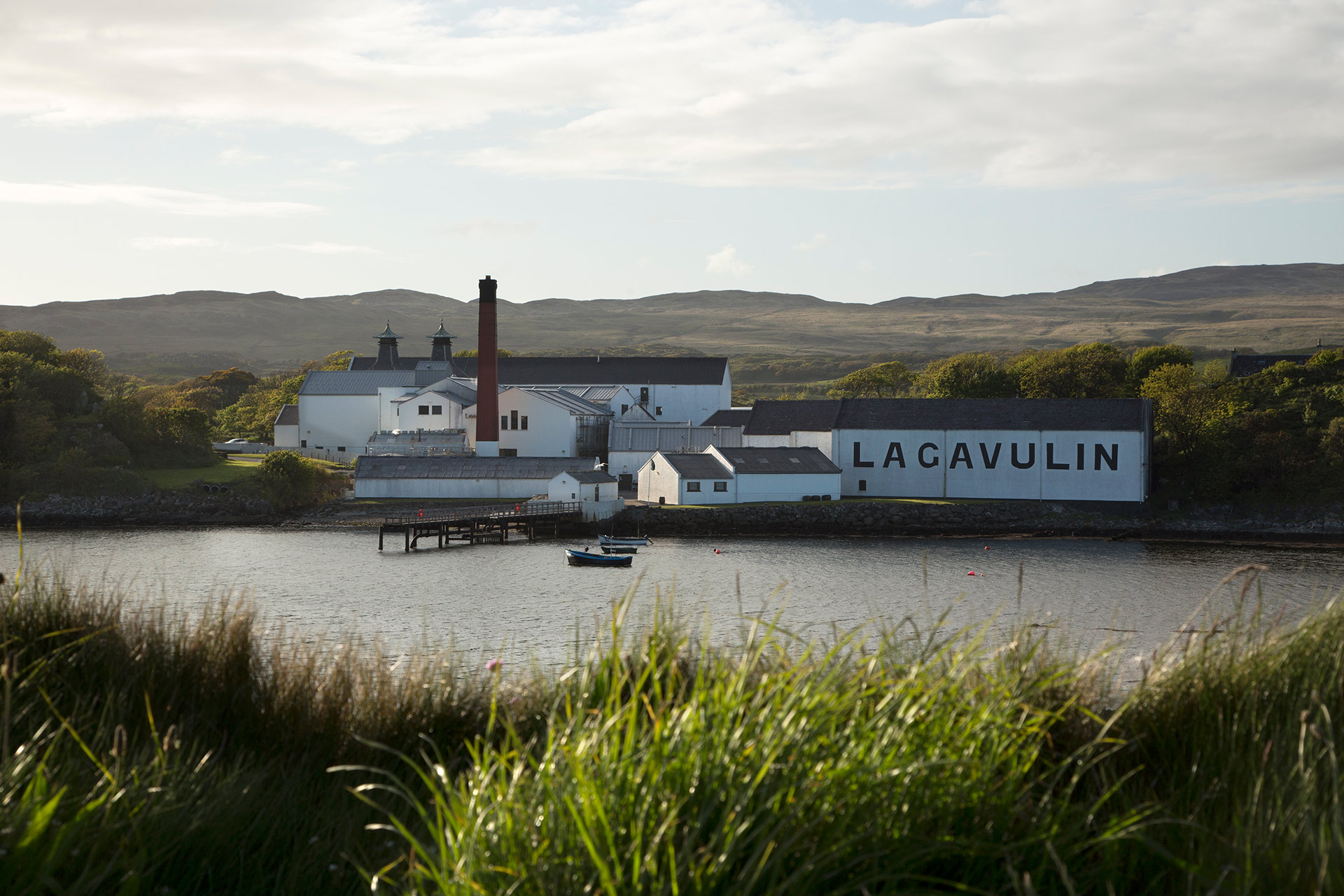 The Islay malts are generally described as having a peaty or smoky character derived from the peat, which is burned and used to dry the barley during the malting stage. The island malts are known for being powerful, flavourful and full of character.
Find out more about the Islay region at VisitScotland.com
Campbeltown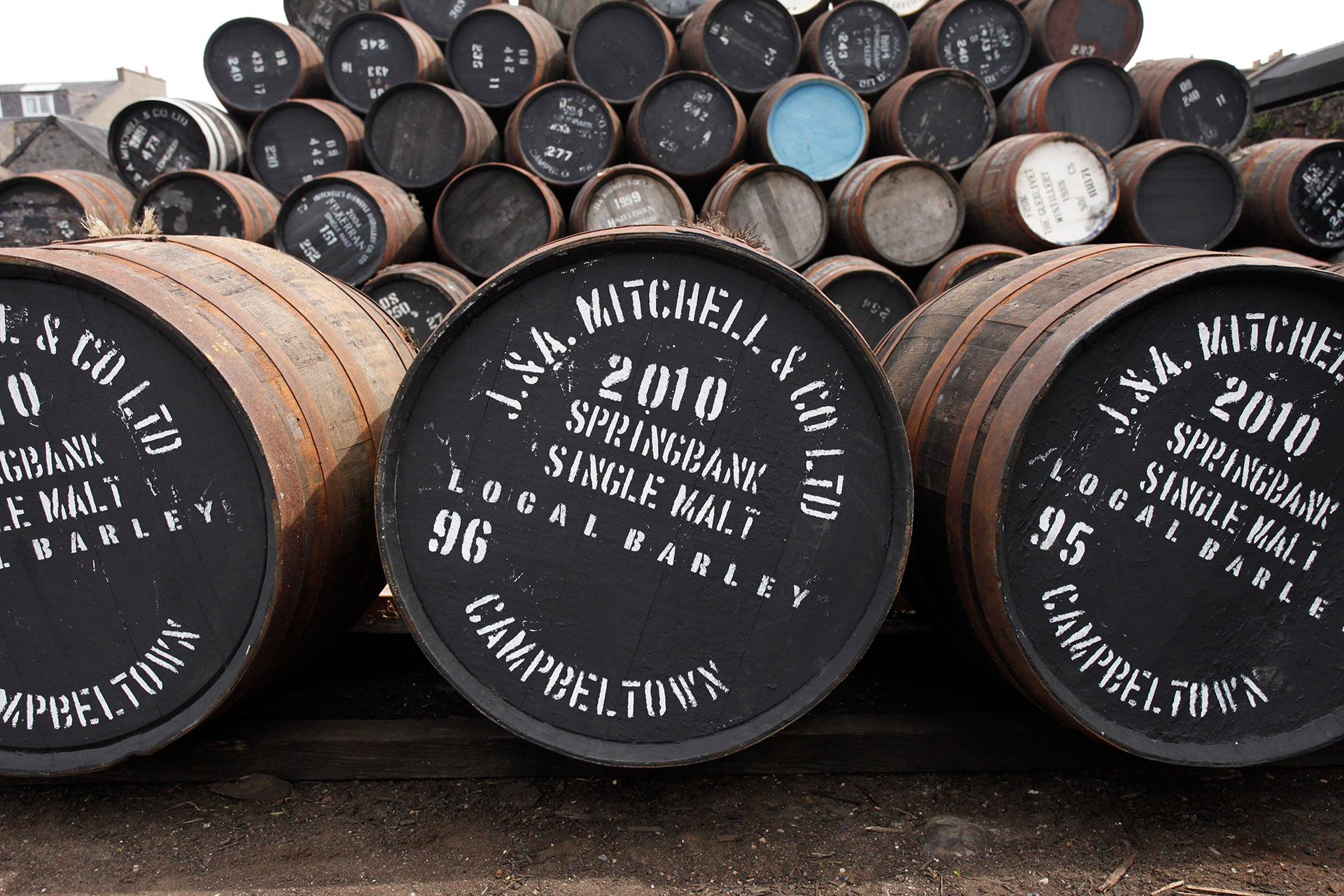 Characteristics include a defined dryness with a pungency, smoke and a solid salinity. Once a concentrated region for Scotch Whisky distilleries in Scotland, with more than 30 in operation during the 1800s, there are just three distilleries operating in Campbeltown today.
Find out more about the Campbeltown region on VisitScotland.com
Highland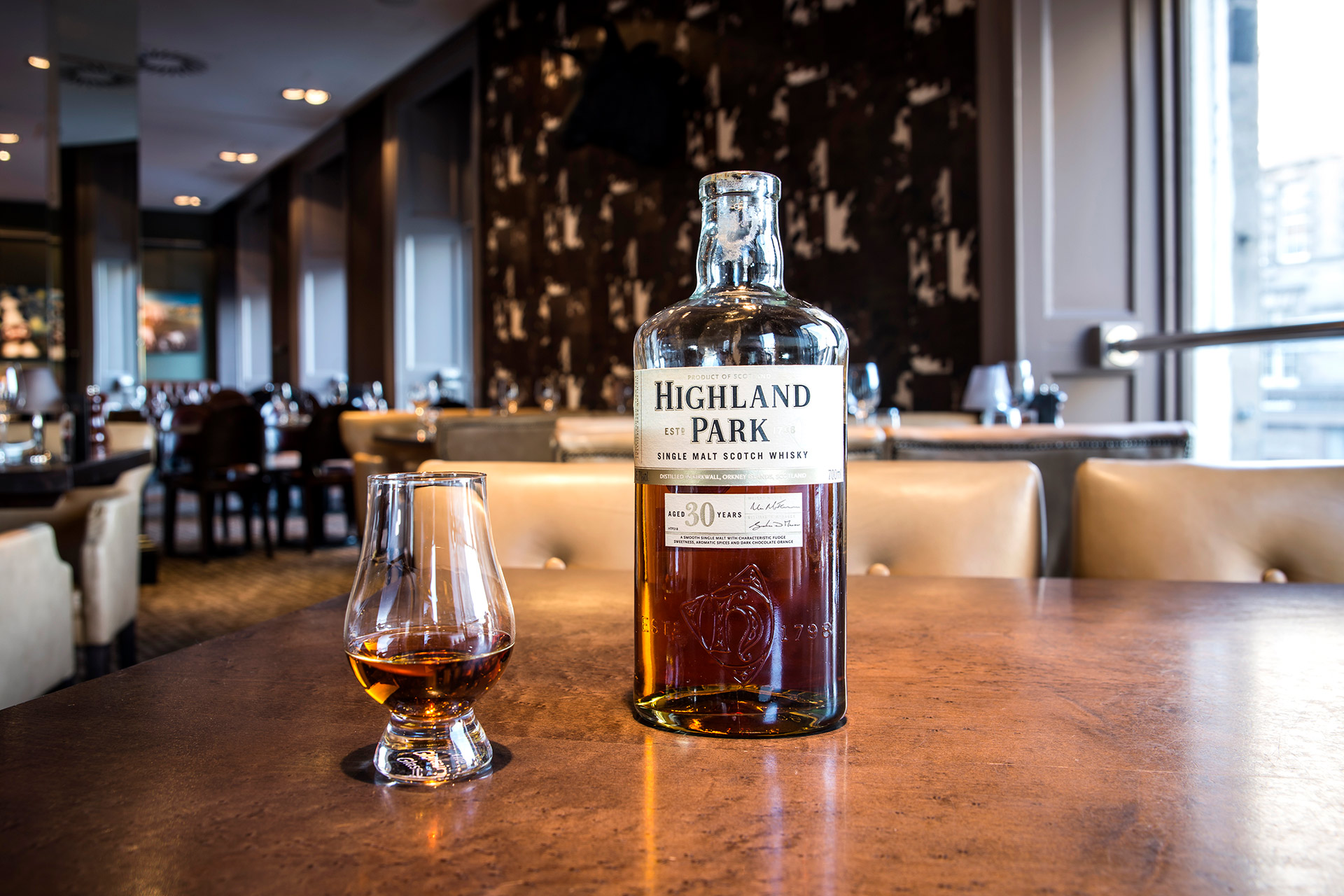 The largest whisky region in terms of size, covering a vast area and diverse range of distilleries. Whiskies made here are known for a heavier and drier character, with hints of nut, honey and heather.
Find out more about the Highland region on VisitScotland.com
Speyside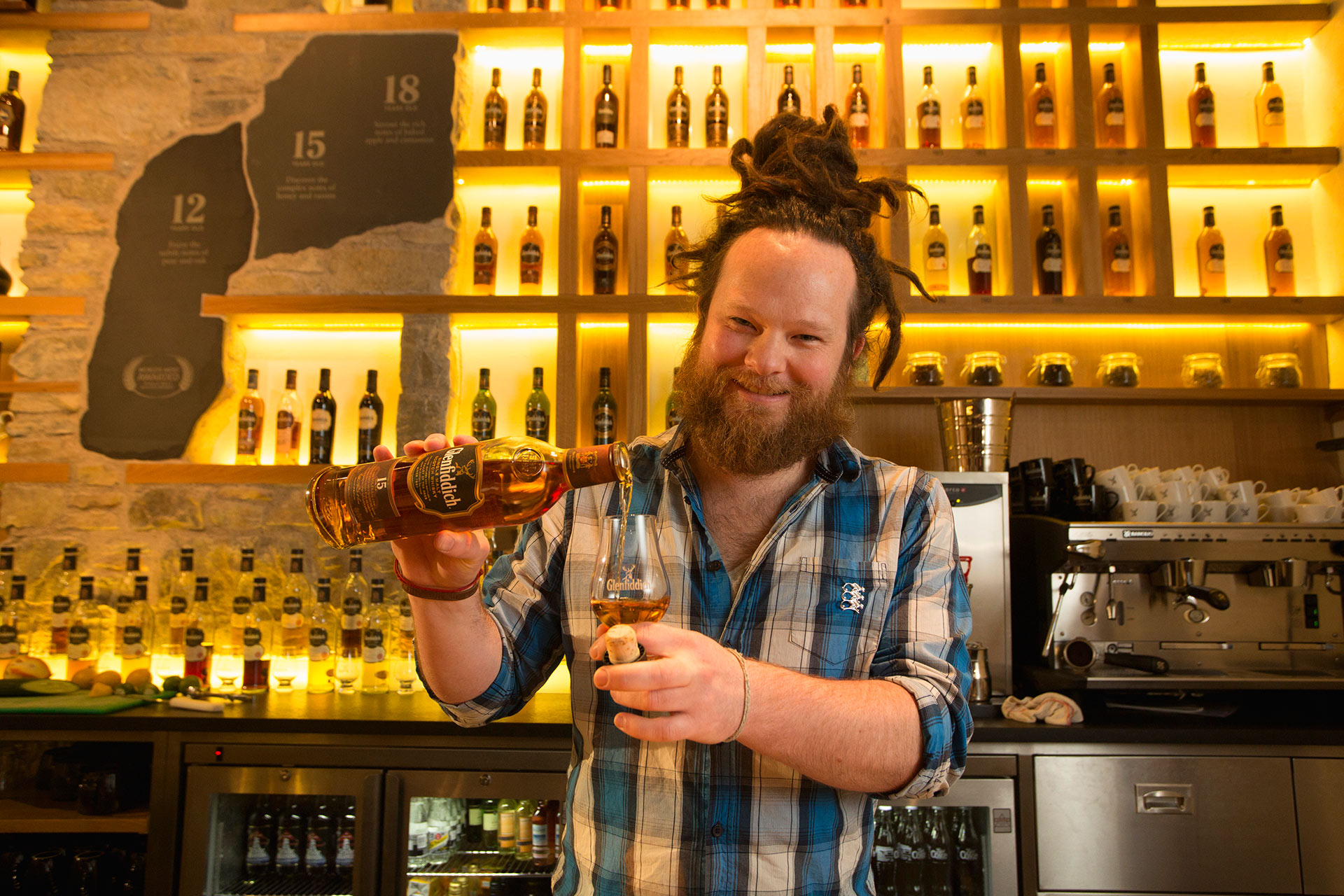 Though small, Speyside has almost half of the total number of distilleries in Scotland and is consequently officially recognised as a distinct region. Whiskies produced here are known for being elegant and refined, with subtle nutty and fruity notes, including apple, pear, honey, vanilla and spice.
Find out more about the Speyside region on VisitScotland.com
Lowland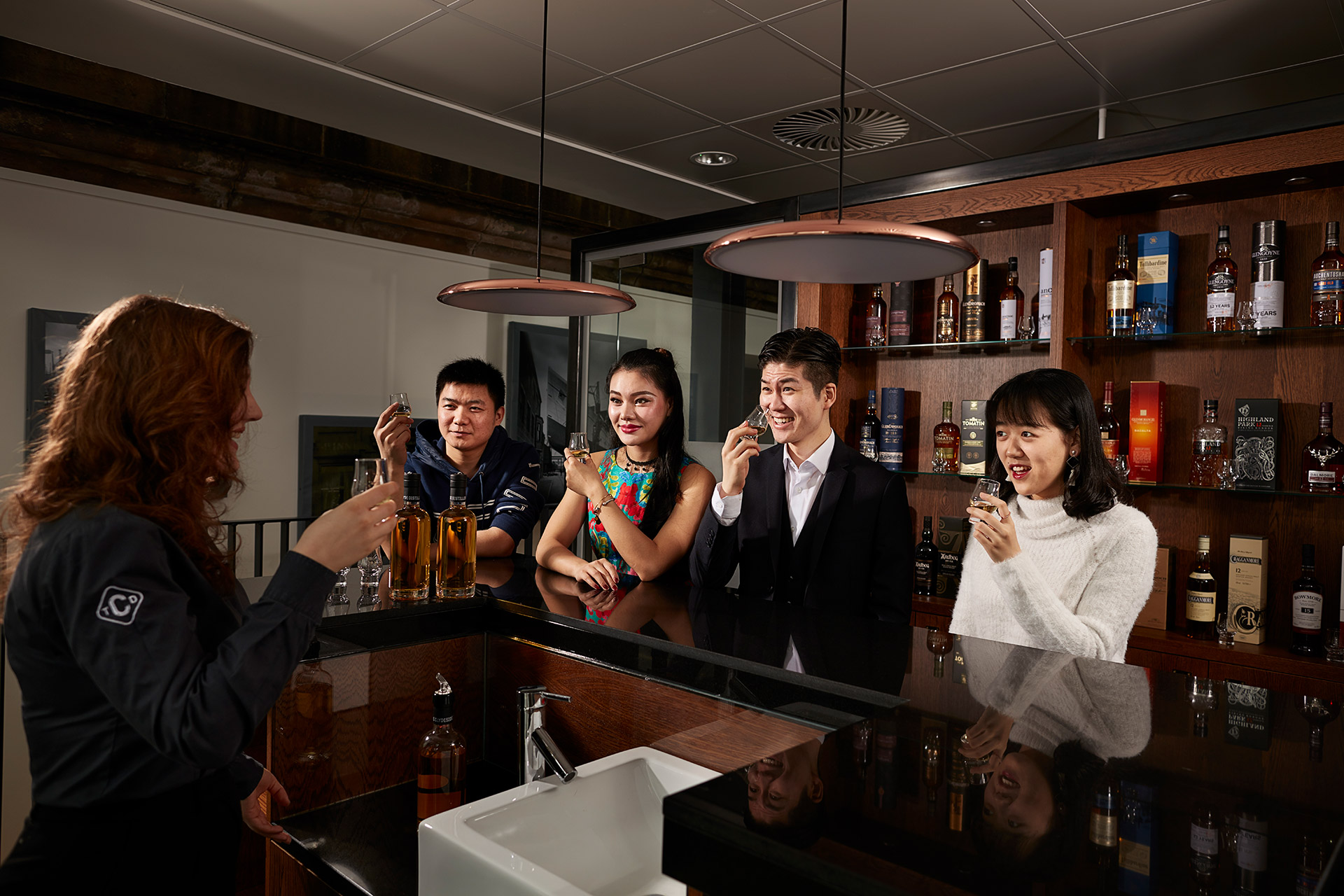 Soft and smooth malts are characteristic of this region, offering a gentle, elegant palate reminiscent of grass, honeysuckle, cream, ginger, toffee, toast and cinnamon. These whiskies are often lighter in character and perfect for pre-dinner drinks.
Watch
If you've ever wondered how Scotch whisky is made, then wonder no longer! Watch this video to see the processes that malted barley, clear spring water and yeast go through to produce Scotland's national drink.