Scotland's Saltire Scholarships give chosen students from the USA, China, Japan, Pakistan and India the amazing opportunity to study here in Scotland. The scheme offers an £8000 award towards tuition fees for one year of postgraduate study in areas like science, tech and creative industries.
We asked some of this year's intake to share a bit about themselves, their studies and how they're settling into Scottish life. Meet them below!
Victoria, Canada
I am studying a Masters degree in Musical Theatre (performance) at the Royal Conservatoire of Scotland. It's been amazing to explore Glasgow and see all it has to offer. One of my favorite places is the Kelvingrove Art Gallery and Museum. I've also been able to do some exploring since we've been out of lockdown, visiting the stunning Loch Lomond and historic Edinburgh. I feel so lucky to be surrounded by such talented people in my programme. The teachers at RCS are wonderful. They are so knowledgeable, and this truly is an opportunity of a lifetime.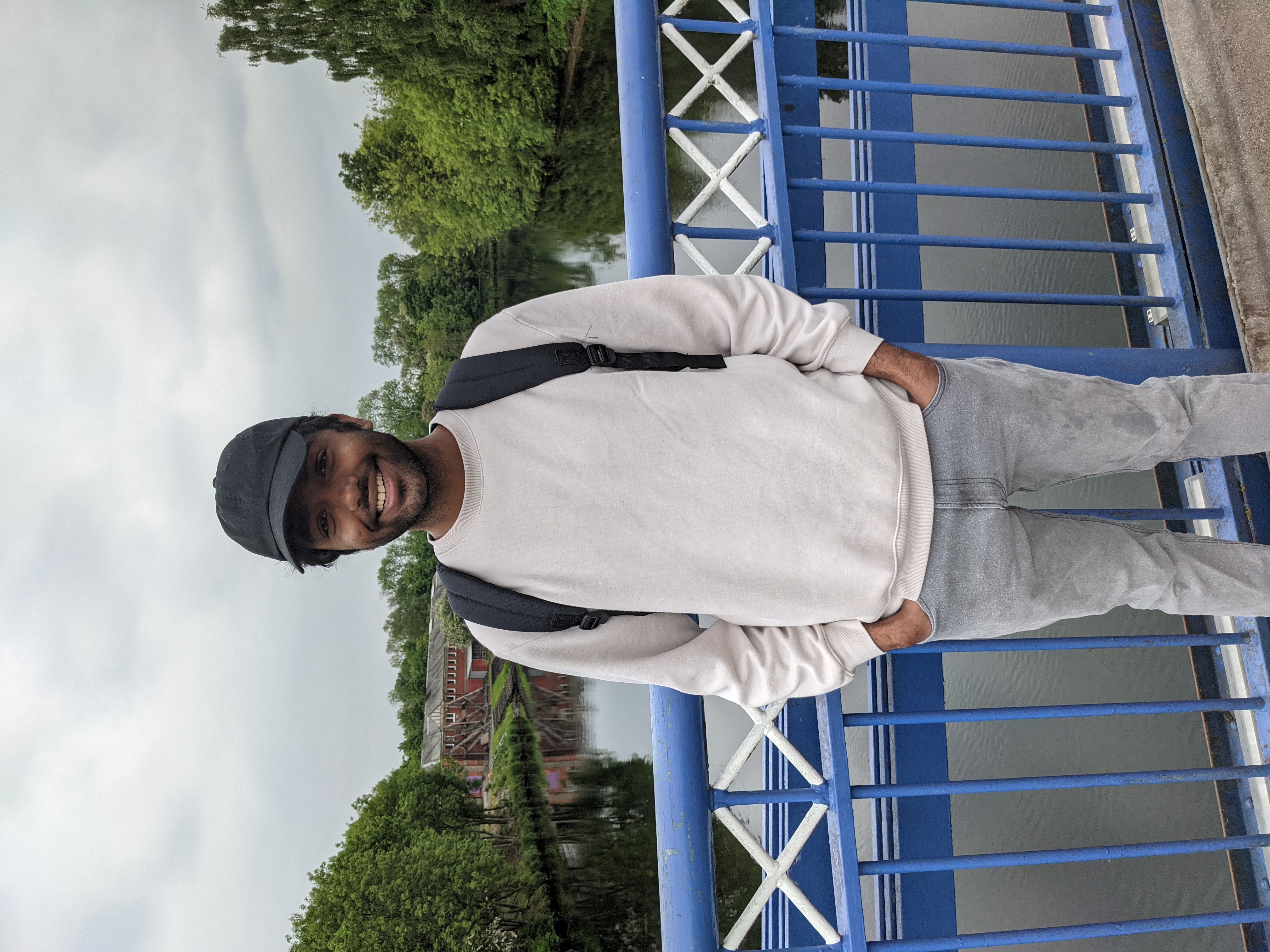 Sachay, India
I am originally from the south of India. I am doing an MLitt degree in English Literature at the University of Glasgow. The course is diverse, and I have met people from different cultures and countries. The professors are some of the best scholars in the field and I feel like I am learning from the best. My favourite thing about Scotland has been the music scene. I have heard some stunning musicians busking on the streets playing everything from pop music to jazz standards. I have also found the people here to be extremely kind and genuine.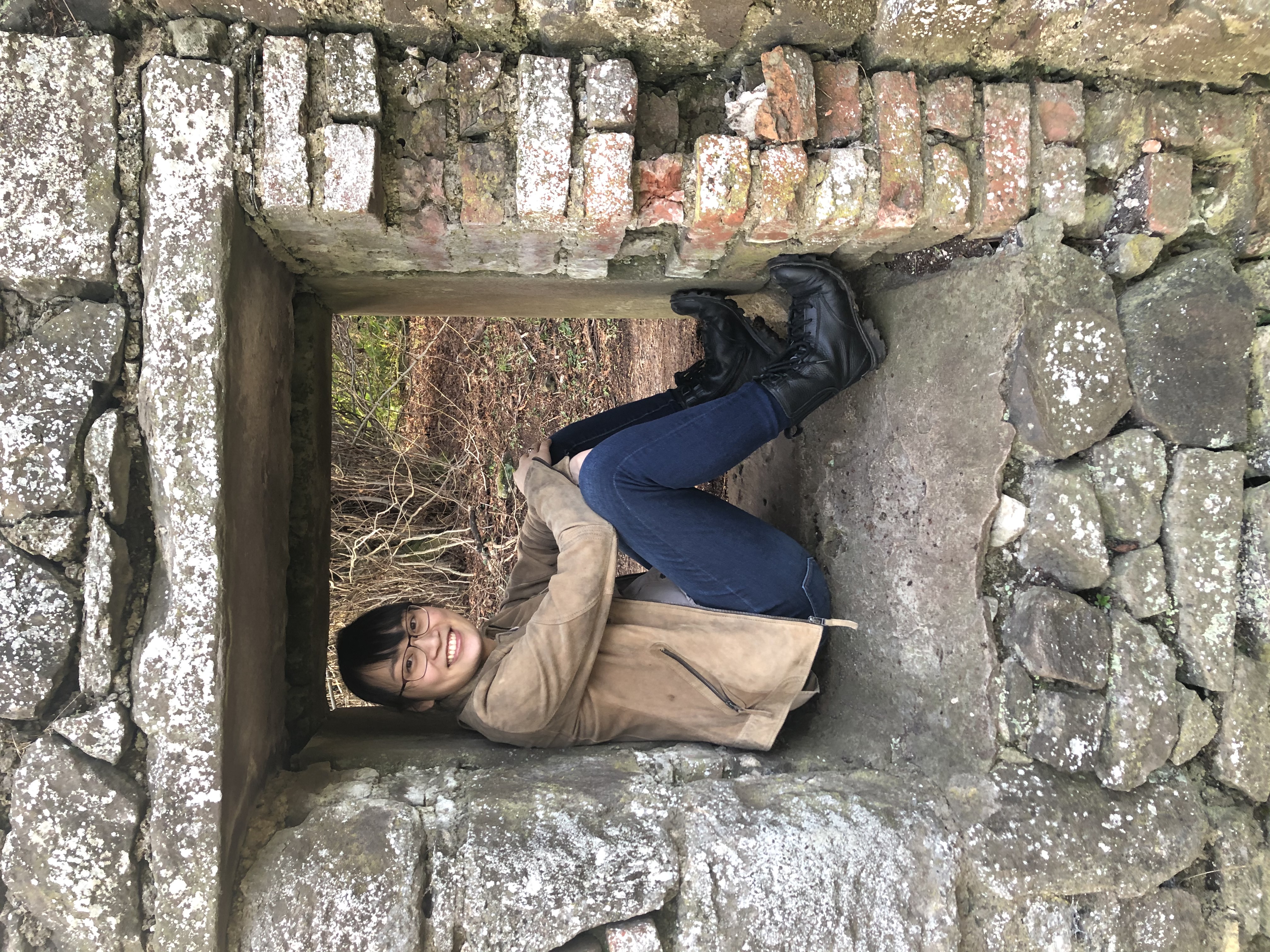 Katherine-Thu, USA
I am from North Carolina, USA and was born in Vietnam. My course at the University of Stirling is Master of Science in Autism Research. Scotland's welcoming culture, beautiful landscape, rich history, and soul-enriching music has convinced me to make it my new home. Despite the difficulties of postgraduate study during a pandemic, I have been able to connect with the land, foster new connections, and further my passion for research with like-minded academics. It was a privilege to be a Saltire Scholar and I look forward to continuing my life in Scotland.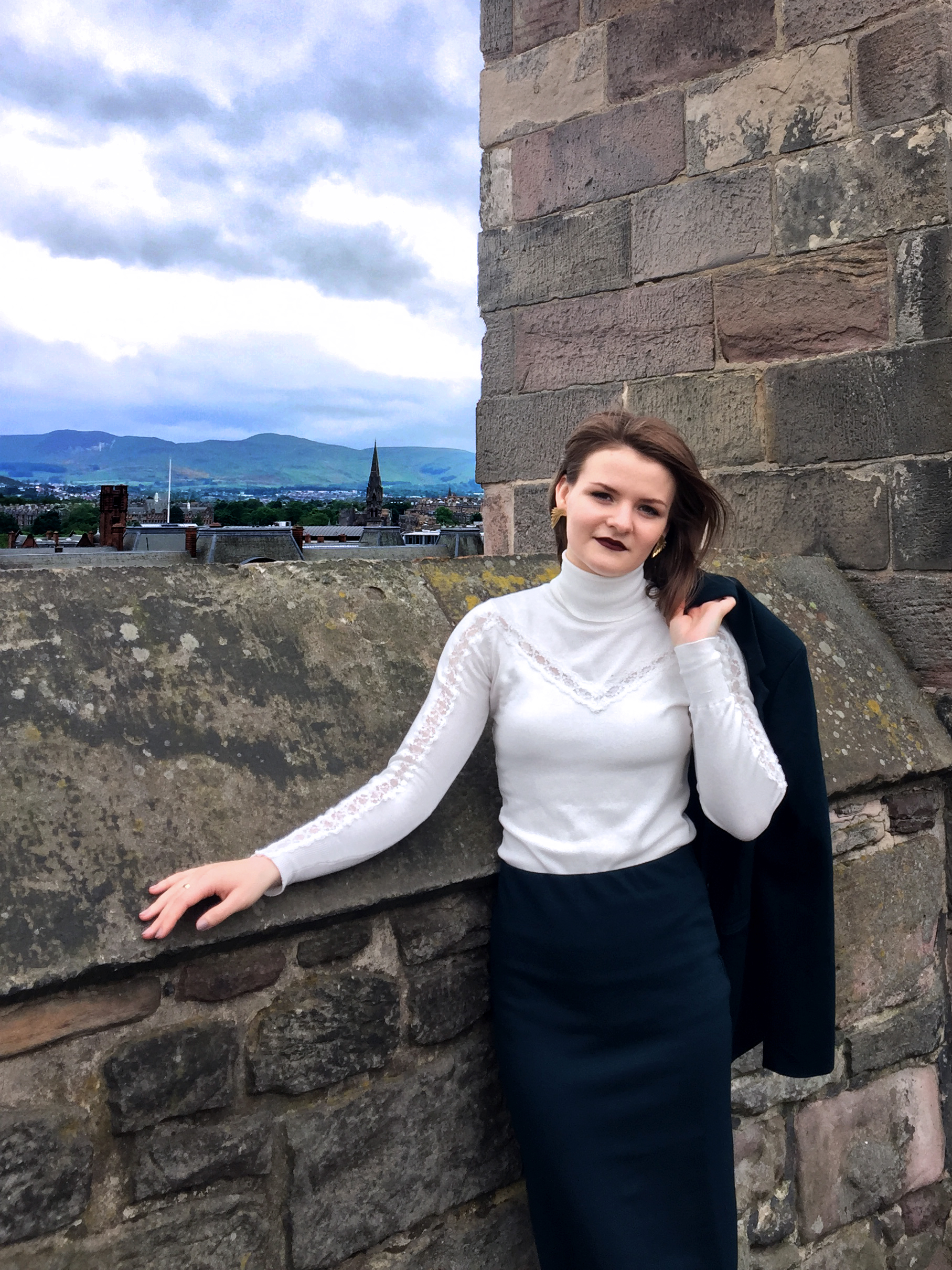 Carissa, Canada
I am an MA Arts, Festival and Cultural Management student at Queen Margaret University. What has always enchanted me about Scotland is how tangibly surrounded it is by culture. Particularly in Edinburgh, history, architecture and art is everywhere, which is quite different to where I am from! What I value most about my university course are the site visits made to different arts organisations and the discussions had with different arts managers as part of these. Encountering a variety of venues and perspectives is key to my future practice in the arts.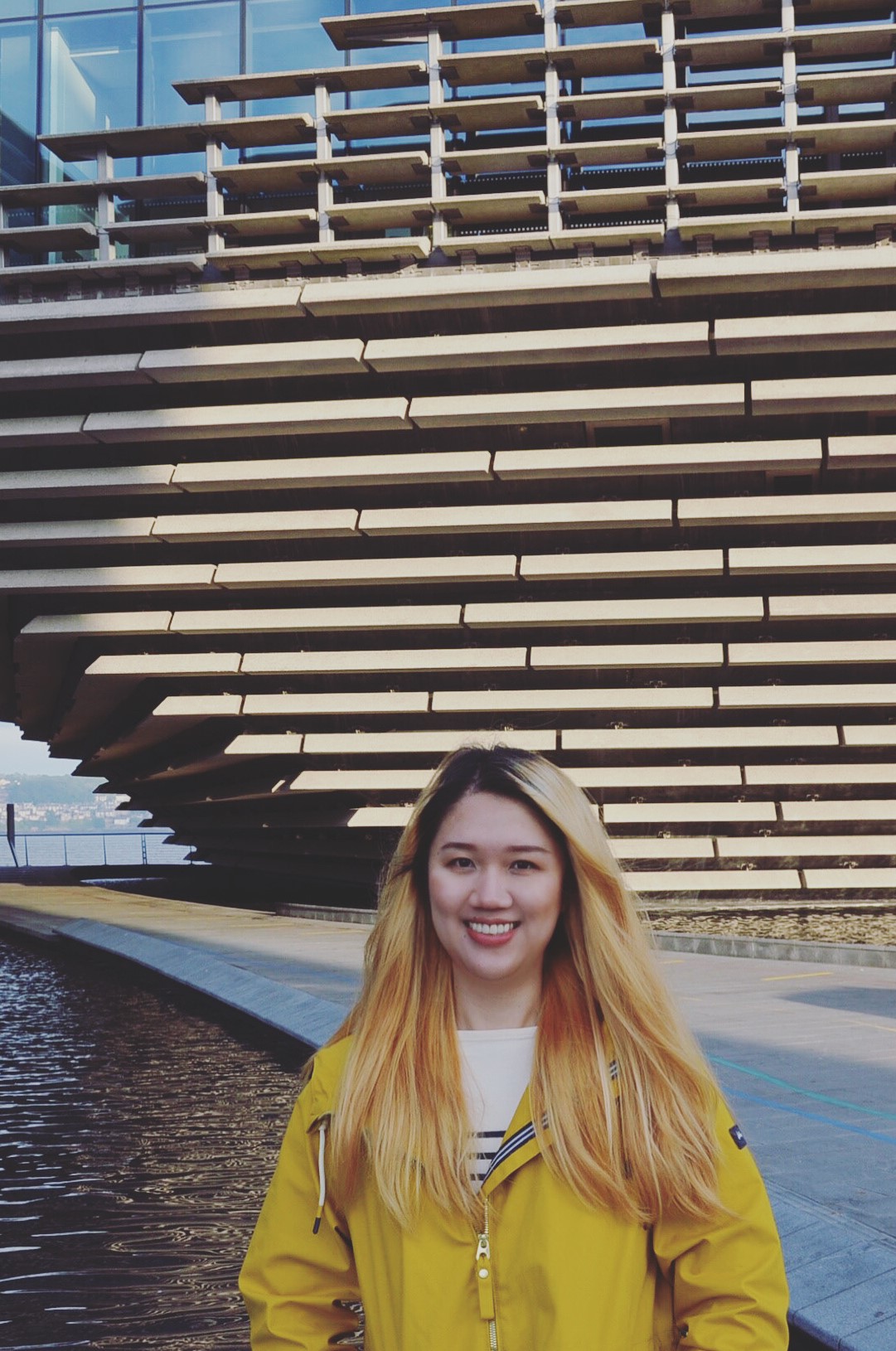 Qianmeng, China
I'm studying Design for Business MSc at University of Dundee, this is my second master's degree after graduating in London and working for several years in Shanghai. I really enjoy living in the peaceful and creative city of Dundee! My favourite thing about Scotland is the Ceilidh Dance. I've tried once before I came here and just love it. The Scottish people are so joyful, warm, welcoming and friendly. My favourite part of the course is finding and solving problems, especially with classmates of totally different backgrounds, it's so cool.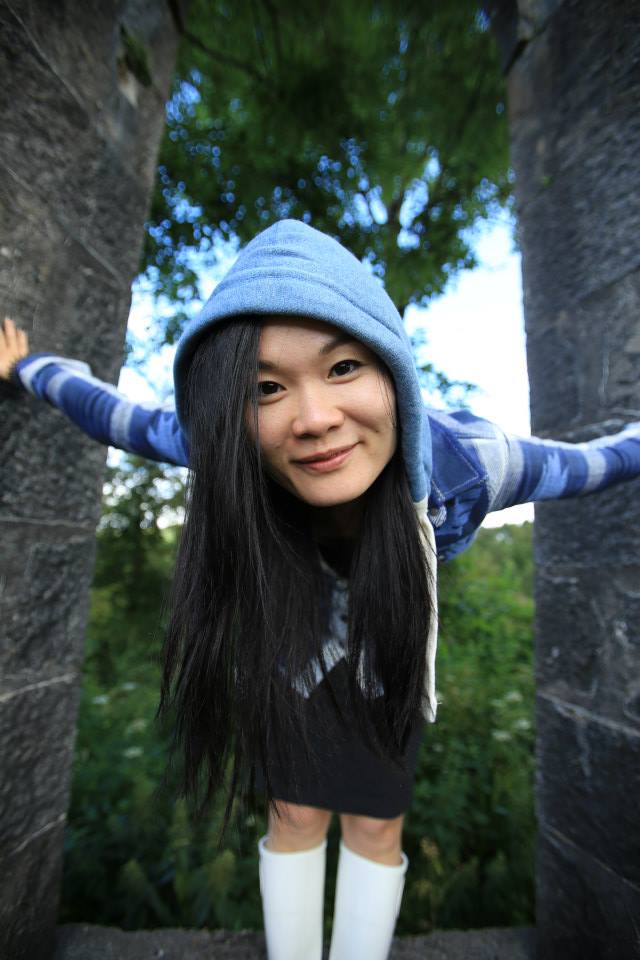 Ailin, Canada
I have been fortunate to spend many years living and working in various places around the world. I'm now taking postgraduate training to become a chartered health psychologist at the University of Stirling. As someone who has already worked many years and now see myself getting back into studying again, I found solace in Scotland! This spacious, imaginative place allows your innate self to fully embrace freedom and reshape the future in a hopeful form. The course leads me to have the opportunity to work with Brain Health Scotland, one of the most revolutionary and influential initiatives in the global healthcare frontline.
Saltire Scholarships
Fancy putting your name in the hat for next year? Saltire Scholarships are available to postgraduate Masters students from Canada, China (including Hong Kong), India, Japan, Pakistan and USA in selected subject areas. Discover more about study options, eligibility and be the first to start your application when the scholarships open again in early 2022.