In this student real life story, Caitie tells us about her experiences taking part in one of Scotland's biggest cultural events - Burns Night.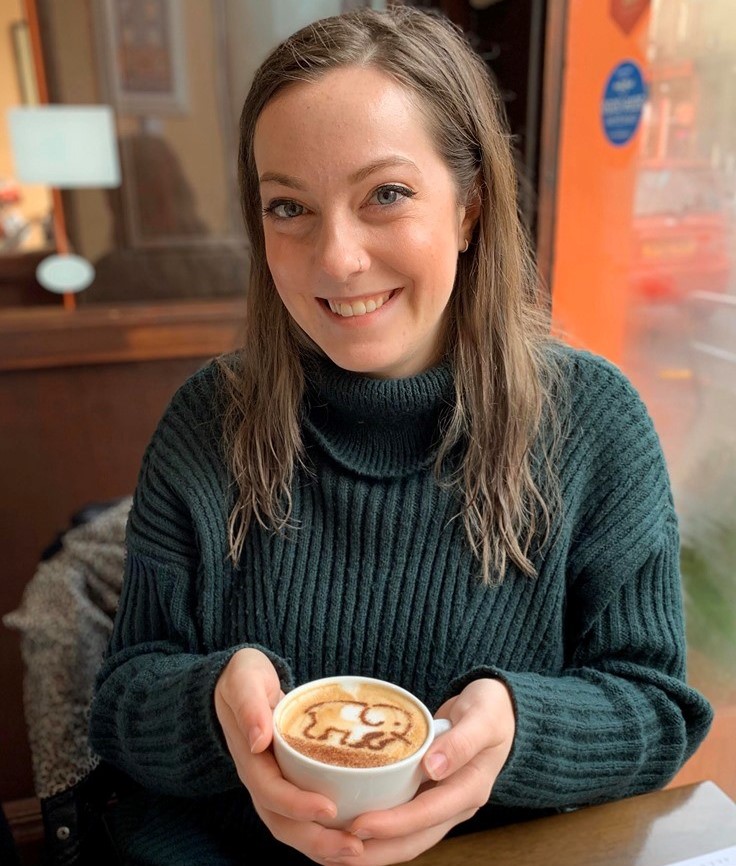 My name is Caitie and I'm one of Scotland's Saltire Scholars.
Being a Saltire Scholar means that I receive £8,000 towards tuition fees for any one year of study on a postgraduate Masters degree at any of Scotland's universities. As well as this, I also get the opportunity to take part in a series of activities over and above my studies, acting as an ambassador not only for the scholarship, but for Scotland too.
As part of this, I got to take part in a specially arranged series of activities to celebrate Burns Night.
...Only problem was - I wasn't exactly sure what to expect...
So, I'd been told who Robert Burns was - a famous Scottish poet - but I wasn't aware of any of his poetry. I knew that Haggis (Scotland's national dish) would also be involved - but I wasn't sure to what extent.
However, despite this uncertainty, I was beyond excited to get started. So, armed with a vague understanding of what Burns night was, and a rough idea of what the Scholarship programme had in store for us, I was raring to go.
Glas-going away for the weekend
We were welcomed first in Glasgow at the Maharashtra (pronounced as 'Var-Santah') for dinner, where I ordered the veggie haggis, neeps (mashed turnip) and tatties (mashed potatoes). Now, I've had haggis bon bons and a haggis tart before, but never served in the traditional way like this – and I have to say, it was pretty darn good.
**It's worth noting that if you want to try this famous Scottish dish, but are put off by the ingredients, I would definitely suggest giving the veggie version a go. It has the same sort of flavours but can give you a little peace of mind**
Following an amazing dinner, we were whisked off to attend a show as part of the Celtic Connections music festival. I don't know about you, but when I think of Celtic music, I don't necessarily think of the most modern songs, so I was pleasantly surprised by a band called Manran.
I never thought I'd be downloading a band with bagpipes onto my Spotify!
I really got into the music they were playing
On the morning of our second day, we headed west to the birthplace of the man himself, Robert Burns. We spent the morning wandering around the museum, learning about his life, and were lucky enough to be taken down the 'Poet's Path' and recited one of Burns' most famous poems, Tam o' Shanter, by a museum volunteer.
Next up was the moment we'd all been waiting for - a masterclass on contemporary ways to cook haggis. I got to sit back, relax and enjoy the creations from the former Executive Chef at The Gleneagles Hotel, Colin Bussey, as he made us six amazing variations on Scotland's national dish.
On the rocks with whisky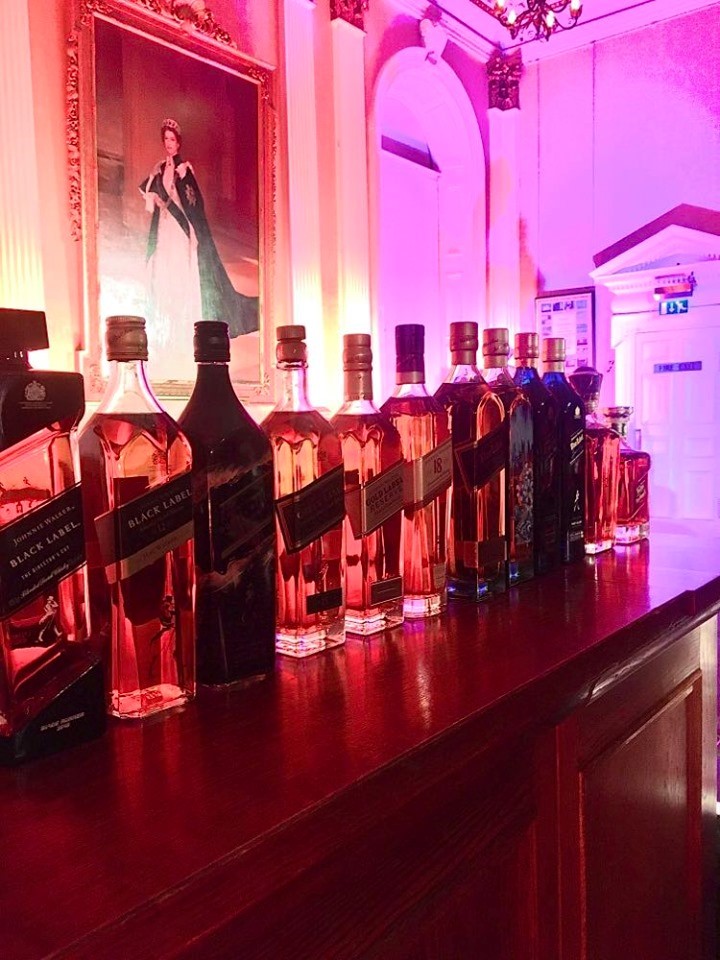 Saturday evening was packed so full it's hard to pick any one moment out…
A quick stop at the Kelpies broke up our journey from the west of Scotland through to Edinburgh for the night. Once there, we had dinner at a local bar that stands in the shadow of Edinburgh Castle.
After this we were treated to a performance by KT Tunstall, whom I did not know was Scottish! I was very psyched to be able to live out my 13-year old dreams and sing along to hits like "Suddenly I see" and "Black Horse and the Cherry Tree".
Next up was a whisky tasting, but as much as I tried to embrace Scotland's national drink, it just wasn't up my alley. I never would have thought I would be more into haggis than whisky! Safe to say my relationship with whisky is still a little on the rocks!
Potter(ing) around Edinburgh
Sunday morning seemed a lot quieter compared to the slew of activities we had the day before, but it may have been the most jammed packed with information. We started the day off with a stop at Edinburgh's Writer's Museum, followed by a literary tour of Edinburgh. We finished the incredible weekend with lunch at the Elephant House – the Café branded as the Birthplace of Harry Potter.
I'm shocked by how much I was able experience and learn in one weekend away with my fellow Saltire Scholars but all in all there were a couple key takeaways…
Bagpipes are kind of cool
KT Tunstall is Scottish
I like haggis more than I like whisky
Top tips on: enjoying Scotland
Edinburgh is the type of city you really need to spend time in. The best way to enjoy it is to spend time wandering the streets with no plan and seeing what you can find.
As great as the cities are - make sure to get out and explore the beautiful nature that really isn't that far. The Pentland hills are amazing and are only 1 bus away from Edinburgh.
This one is specifically for international students but some of the best advice I was given from my dad - is to say yes to all the experiences you can. You never know what adventures you might have.