Morgan Jones is General Manager of Televerde Europe, an American company who chose Glasgow as the site of its European HQ
Morgan Jones, General Manager of Televerde's new European headquarters in Glasgow, grew up in the USA, in a small town called Walkstone in the state of Pennsylvania. Back then he never would have imagined that one day he'd be living and working in Scotland.
Televerde is an American company that specialises in business process outsourcing. What that means is that the company partners with technology companies, helping them generate demand and accelerate sales. To put it simply: they help companies sell more of their products.
Televerde is also a company that takes pride in bucking the trend and going against the grain. In a world that's becoming increasingly more automated, Televerde staff offer their clients that good old-fashioned human touch.
"At the end of the day, it's great to have streamlined processes and be able to know your customer better by their behaviours online, but when it comes down to it, it's still a human-to-human business and we provide that human touch to an automated world".
Televerde settled on Glasgow for their new European headquarters after an exhaustive search that spanned many of Europe's biggest cities, including Barcelona and London. But, after viewing these locations, what was it that they saw in Glasgow that made them settle on this fabulous west coast metropolis?
Well, Morgan points out that Glasgow, and Scotland, simply ticked all the right boxes for them and, in the end, there was no competition. One major factor was the stellar personalised support they received from Scottish Enterprise via Scottish Development International, from the moment they put boots on the ground.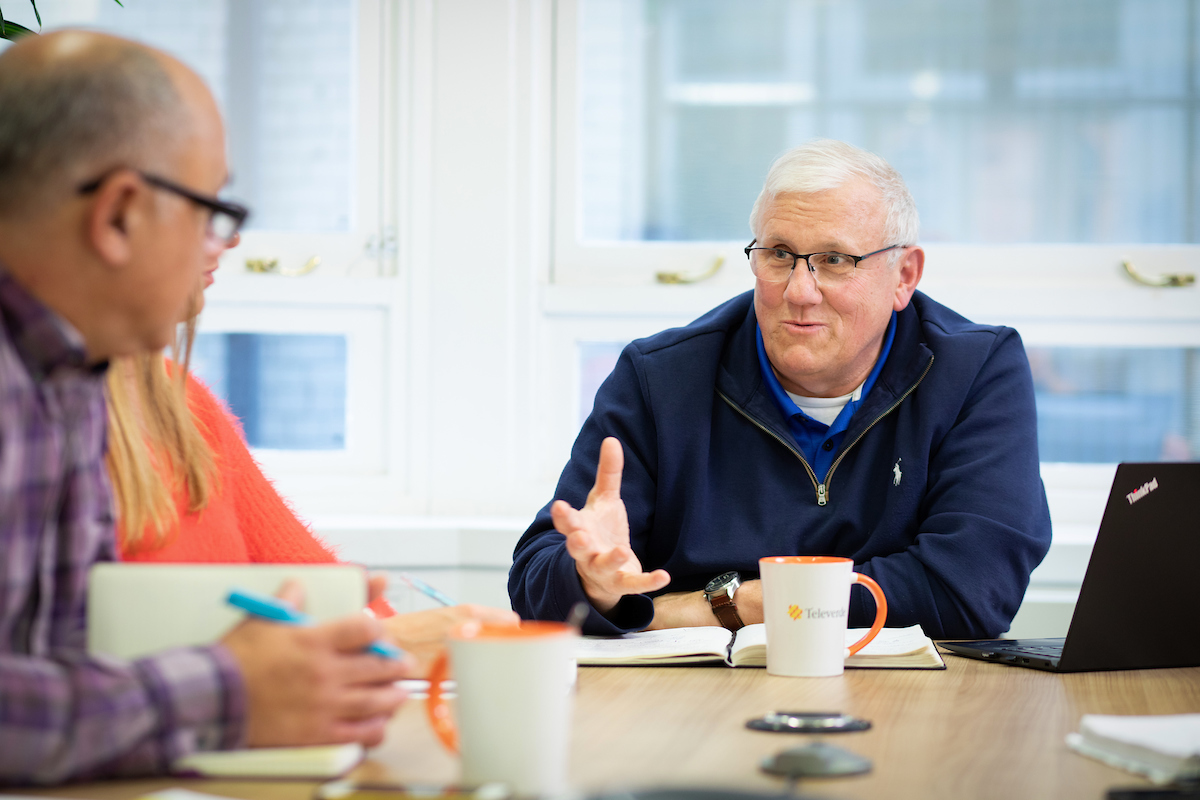 From financial incentives and introducing new vendors to helping find the right location for their office space, Morgan now sees Scottish Enterprise as a key partner in the expanding business. On top of this, access to a first-rate work force was also a hugely important contributing factor for Televerde – and once again, Scotland came out on top!
"Glasgow is highly educated, with five major universities. One of the things we found doing our research was that many folks come to university here from all over Europe. Because Glasgow is a major city with excellent transportation and great infrastructure but a lower cost of living, they also end up staying here. The net result is that Glasgow is able to provide the type of talent we need to staff the type of positions we require to service our customers".
Prior to moving to Scotland, Morgan spent time working in some of the biggest and busiest cities in the USA, including New York, Philadelphia and Austin. While he sees a lot of comparisons between some of these huge cities and his new home in Glasgow, he also appreciates its uniqueness. What really impresses him about the city is that while it has modernised its talent, skills and infrastructure it has maintained the charm of an old city that's been around a long time.
As Morgan says himself of Glasgow:
It hasn't forgotten where it came from, which is just really special.
What has stood out more than anything else for Morgan was the warmth and friendliness of the people of Glasgow, and Scotland as a whole. He quickly recognised a genuine kind of warmth and good feeling that you get from the different neighbourhoods around the city.
"What makes Scotland a special place for me is, first and foremost, the people. We have been here a little longer than two years and we've made a lot of lifetime friends. The people are just so generous and warm. […] They have a slogan here, people make Glasgow and it really is true".
Another aspect that really sold Morgan on his move to Scotland was the incredible work/life balance on offer, and the sheer volume of incredible things to do right on your doorstep.
Glasgow is a UNESCO City of Music, which means it's home to an incredibly vibrant arts scene. Not only do you get excellent access to world-renowned, home-grown talent from performance companies like National Theatre of Scotland, Scottish Ballet and the Royal Scottish National Orchestra, but the biggest names in contemporary music and performance also make regular stops in Glasgow and throughout the country.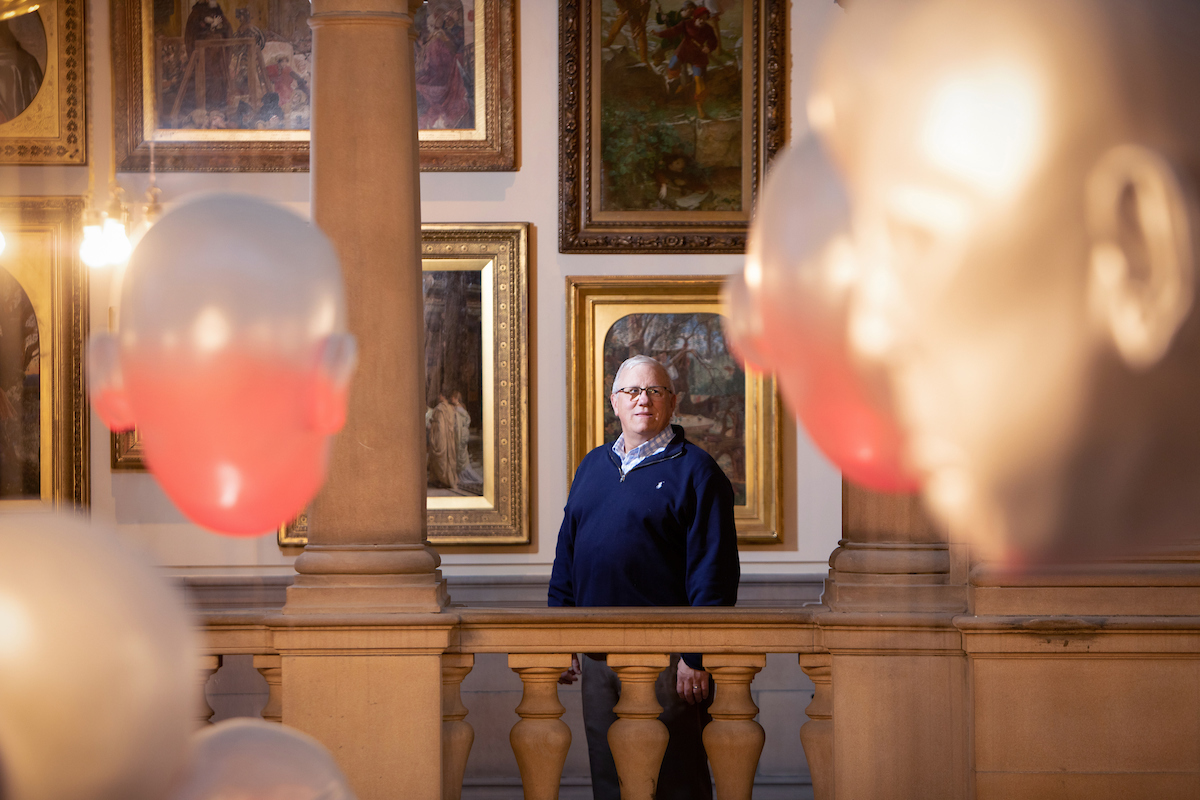 Not only that, Scotland's incredible landscapes are literally right on your door step, meaning you are never far from your next scenic adventure. This came as quite the surprise to Morgan, who was used to heavily built-up sprawling city grids.
"We are lucky enough to live right on the edge of Kelvingrove Park and it really is one of my favourite parks that I have ever been to. […] You can just walk as far as you want, and it's just so peaceful, and yet you are never out of the city, which is just the ironic part. You are 5 minutes from anything but you really feel like you are out in nature in this special place.
With access to incredible talent and infrastructure, as well as a quality of life that many consider unrivalled, it's easy to see why Morgan and the people at Televerde chose Scotland as the new home, not only for their company, but also for their families.
This is because, as Morgan continues to point out, Scotland is a great place to set up and grow a business – and there are many reasons for it. A highly educated work force, excellent work/life balance, first-class transportation links to Europe and beyond to name just a few.
Summing up, Morgan has this to say about his, and Televerde's decision to move to Scotland:
"From a business stand point it ticks all the boxes, and from a personal standpoint my wife and I just fell in love with the place and we continue to have a love affair with Scotland and its people, they are just beautiful people".
We couldn't have put it any better ourselves, Morgan!
Scotland is Welcoming. Scotland is Now