Scotland and Australia share strong links that stretch back many centuries…all the way to back to James Cook's first expedition on the HMS Endeavour.
Did you know that roughly 10% of Australians identify as having Scottish ancestry, making it the 4th most common in the country. Scotland's links to the land 'down under' actually stretch back to the very first European people to set foot there, when Captain Cook and the HMS Endeavour landed at Botany Bay in 1770. Sure, you might have known that Cook was responsible for the first recorded European contact with Australia, but did you know that he was also the son of a Scottish farmer?
As the first settlers arrived in Australia, there were many Scots who took up the opportunity to start a new life on the other side of the world. A Scotsman actually also holds the dubious honour of being the first European to die on Australian soil. Forby Sutherland – from Scotland's Orkney Islands – died just a month after arriving. Sutherland's Point, in Botany Bay remains named in his honour to this day, with a memorial stone marking the site.
In the years that have followed, our relationship has gone from strength to strength and we are determined to ensure this continues long into the future. This means not only celebrating all the incredible things our two countries have done for each other and the world around us, but also taking time to acknowledge where we didn't always get it right, by forging new and stronger relationships with the indigenous population of Australia.
Let us introduce you to a few others from this old guard, who made the long trip down under and helped change the early perceptions of the country.
Lachlan Macquarie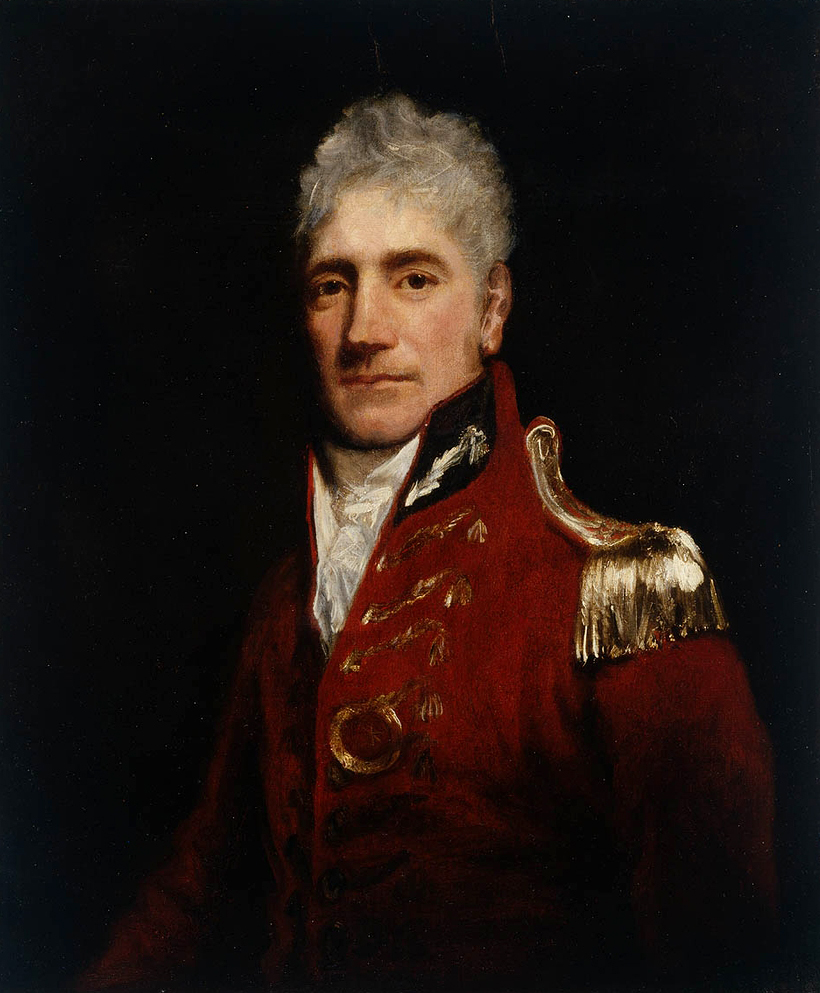 Often referred to as the Father of Australia, Lachlan Macquarie served as the fifth governor of New South Wales and, though a contentious character in Australian history, had a fundamental impact on the social, economic and architectural development of the country. Born on the Isle of Mull, in Scotland's Inner Hebrides, Macquarie left the island at the age of fourteen and, after a brief educational pit stop at The Royal High School of Edinburgh, volunteered for army service in the same year.
During the period Macquarie ran the New South Wales as a penal colony, he became known for practising an enlightened form of rehabilitation. With many of the transported prisoners coming from working class backgrounds, a large portion of them had expertise in many different trades.
Macquarie ensured these skills were put to good use, building schools, houses and roads for the area.
Macquarie's legacy in Australia during his eleven year stint as governor is almost unmatched. But, although he is largely credited as being responsible for turning the country from a penal colony into a free settlement, he is also remembered for his controversial tactics surrounding the treatment of the local Aboriginal people – most notably giving the orders that led to the Appin massacre of 1816.
James Boag I
Scotland has a long history when it comes to brewing beer – in fact the craft can be traced back more than 5000 years. It's perhaps unsurprising then, that one of Australia's oldest breweries was created by a Scotsman. James Boag and his son, also called James, founded the J.Boag & Son brewery way back in 1883 in the city of Launceston in northern Tasmania. Today, the beer remains one of the best-loved in Australia and they still rely on the clean crisp Tasmanian waters that made them famous to produce a wide range of beers.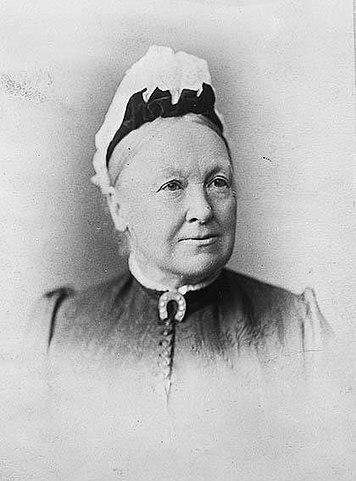 Catherine Helen Spence
Born in the town of Melrose in the Scottish Borders in 1825, Catherine Helen Spence was a prominent figure in the Australian suffragist movement. Such is her standing in Australia today, that she is actually featured on the Australian five-dollar note. As well as a leading suffragist, Catherine was also a published author and teacher, and has the honour of being recognised as Australia's first female political candidate – standing for election in Adelaide in 1897.
Essendon Football Club
Yes, even the quintessential Australian sport, Aussie Rules Football isn't without a little Scottish influence. One of the first matches ever to take place was played in 1858 between two Melbourne schools – Melbourne Grammar and Scotch College. Scotch College, as the name suggests, was founded by a Scotsman called James Forbes. As well as this, Essendon Football Club – known as 'The Bombers' – were founded in 1872 by a Scotsman by the name of Robert McCracken – who was also a brewer. A founding member of the Victorian Football League, Essendon are one of Australia's best-known clubs and have won a joint-record 16 league titles.
National Anthem(s)
Links between the two countries also branch out in the world of arts and culture and you can find plenty of examples of Scots or Scots-Australians who have had a massive cultural impact on the country. Glasgow-born Peter Dodds McCormick, for example, arrived in Australia in 1855 and is credited as being the creator of Australia's national anthem, 'Advance Australia Fair'. The song was first performed in 1878 initially as a song of Australian patriotism, but was officially selected to replace 'God Save the Queen' as national anthem in 1984.
Even Australia's 'unofficial' national anthem – 'Waltzing Matilda' – has a little Scottish in its composition. Written by Andrew "Banjo" Paterson in 1895, the Australian bush ballad has drawn worldwide acclaim and been sampled and reproduced by some of the world's best-known singers. Paterson's father was actually from Lanarkshire, in Scotland's central lowlands.
Sydney, Australia - where legendary rock and roll band, AC/DC, were formed.
For those about to rock
Of course, no discussion of cultural links between our two countries would be complete without a mention of one of rock and roll's greatest bands, AC/DC. For five decades, this seminal Australian band has become synonymous with the rock and roll music genre creating such classics as 'Highway to Hell' 'Back in Black' and 'T.N.T.'.
The band was formed by Scottish-born brothers, Malcolm and Angus Young, with another Scotsman – lead singer Bon Scott – performing with the band from when they formed until his death in 1980. Members of the 'Rock and Roll Hall of Fame', AC/DC have sold more than 200 million records worldwide and their album, 'Back in Black' is the highest selling album in the world by any band.
the musical roots that bind our nations
From sail-hauling songs to sea shanties, Gaelic psalms to bawdy ballads, the love of traditional music and song between our countries is as strong today as it ever was.
As if these links needed any further cementing, 2020 was officially announced as the 'Year of Scotland in Australia'. A planned 12-month long celebration around the country was due become the largest ever showcase of traditional Scottish music and heritage in Australia, ever. Sadly – as with so many wonderful festivals around the world – the coronavirus pandemic meant that many of these events had to be cancelled. But there is hope that these exciting events can take place as soon as it is possible to do so!
This exciting year-long event would have featured performances from some of Scotland's best-loved Traditional, Gaelic and Celtic musicians, including Capercaillie, Elephant Sessions and Breabach. As well as this, the year also planned to highlight the ongoing work of Australian-based organisations who maintain Scottish tradition and culture through the presentation of their own Burns Nights, Games, Ceilidhs, Clan Gatherings and festivals, annually.