When Olivia Giles contracted a life-threatening illness that led to her hands and feet being amputated, she dedicated her life to ensuring that the aftercare and rehabilitation she received in Scotland was made available to people in some of the world's poorest areas.
Olivia Giles was born and raised on the west coast of Scotland, attending the University of Glasgow where she graduated with a degree in Law. After graduating, she moved east, to Edinburgh, and began carving out an impressive legal career at a top law firm.
Olivia was – and still is – a self-professed workaholic, dedicated to her career and her clients and completely unaware that her life was about to change in unimaginable ways. True to form, Olivia was in the office when her illness initially struck. To her, it was just another busy Thursday afternoon. Little did she know that less than 24 hours later she would be unconscious in an intensive care unit.
Olivia had contracted Meningococcal Septicaemia, a rare and deadly disease that caused her not only to spend a month in a coma, but also have both her hands and both her feet amputated. Despite this horrific experience, Olivia immediately realised that, with the disease capable of killing in only a matter of hours, she was one of the lucky ones.
"I knew immediately that I was extremely lucky to be alive at all. It seemed to me that I'd had good fortune, rather than been unlucky, in suffering the amputations. Knowing that I was still here, still alive, still with my whole life ahead of me, seemed to be just such an amazing, lucky opportunity and that's how I received the news".
Waking up to such an extreme set of circumstances would be a challenge for any person, but Olivia emerged with a determination to focus on the positives. When she arrived at the specialist rehabilitation hospital in Edinburgh, she was completely dependent on the medical and nursing staff to do everything for her. But, six and a half months later, she literally got up one day, packed her own bags, put on her new, prosthetic legs, and walked home.
In the period that followed, Olivia realised more and more just how lucky she was. Lucky to live in a country where access to essential rehabilitation and aftercare centres was the norm – but research told her that wasn't the case everywhere.
"After I got out of hospital, I started to realise that in many places in the world where there are no limb fitting centres, or not enough of them, the absolutely fantastic rehabilitation that I experienced would simply not be available, and certainly the prosthetic and orthotic services wouldn't be".
It was this realisation that would change the course of Olivia's life, as well as the lives of thousands of amputees. In 2007, five years after her illness, she set up '500 Miles', a charity dedicated to getting disabled people across regions of Malawi and Zambia who have lost limbs or lost the use of their limbs up and walking again.
Olivia firmly believes that she owes her life to the medical care she received thanks to NHS Scotland and the essential infrastructure that many developing countries like Malawi and Zambia don't have access to. It's this attitude that has driven much of the work she has since done with her charity.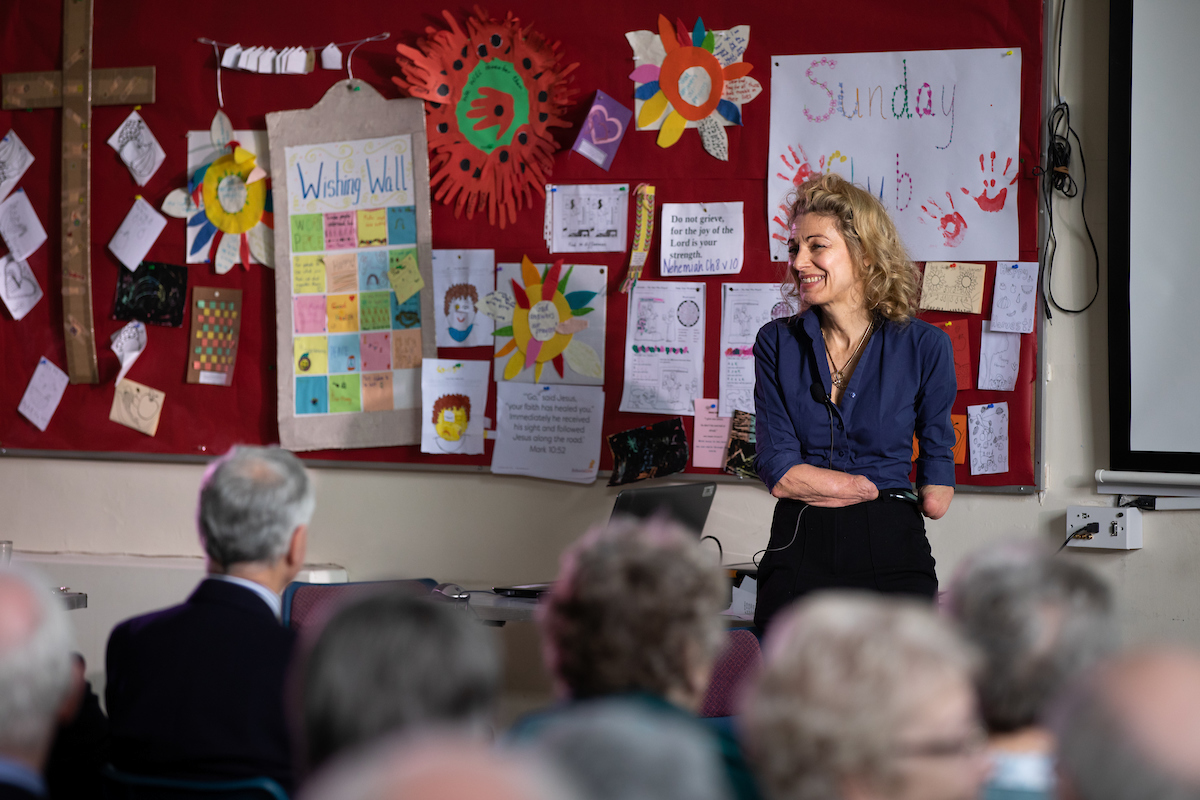 "The rehabilitation that I received was absolutely fantastic. I owe my life and my quality of life to NHS Scotland. The physiotherapy, occupational therapy, nursing and medical care that I received was second to none. If what happened to me had happened when I was in Malawi, there's no question that I would have died. If I did manage to survive, none of the rehabilitation that I experienced here would be available".
You might be wondering…why '500 Miles'? What does that have to do with prosthetics and orthotics? Well, when setting up any business – charity or otherwise – getting the right name is essential – you want something that lives long in the memory. Olivia was all too aware of this and found the perfect link with one of Scotland's most iconic bands: The Proclaimers.
"When we were thinking of the name for the charity, we didn't want to call it 'Prosthetics and Orthotics for Africa,' because that's long and boring. We started thinking about songs that have movement in them. And because the band have always been very supportive of my fundraising, we thought down the line of Proclaimers' songs. '500 Miles' just jumped out – 'I would walk 500 miles' – because that's what we're trying to do, we're trying to get disabled people in Malawi and Zambia, who have lost limbs or lost the use of their limbs up and walking again".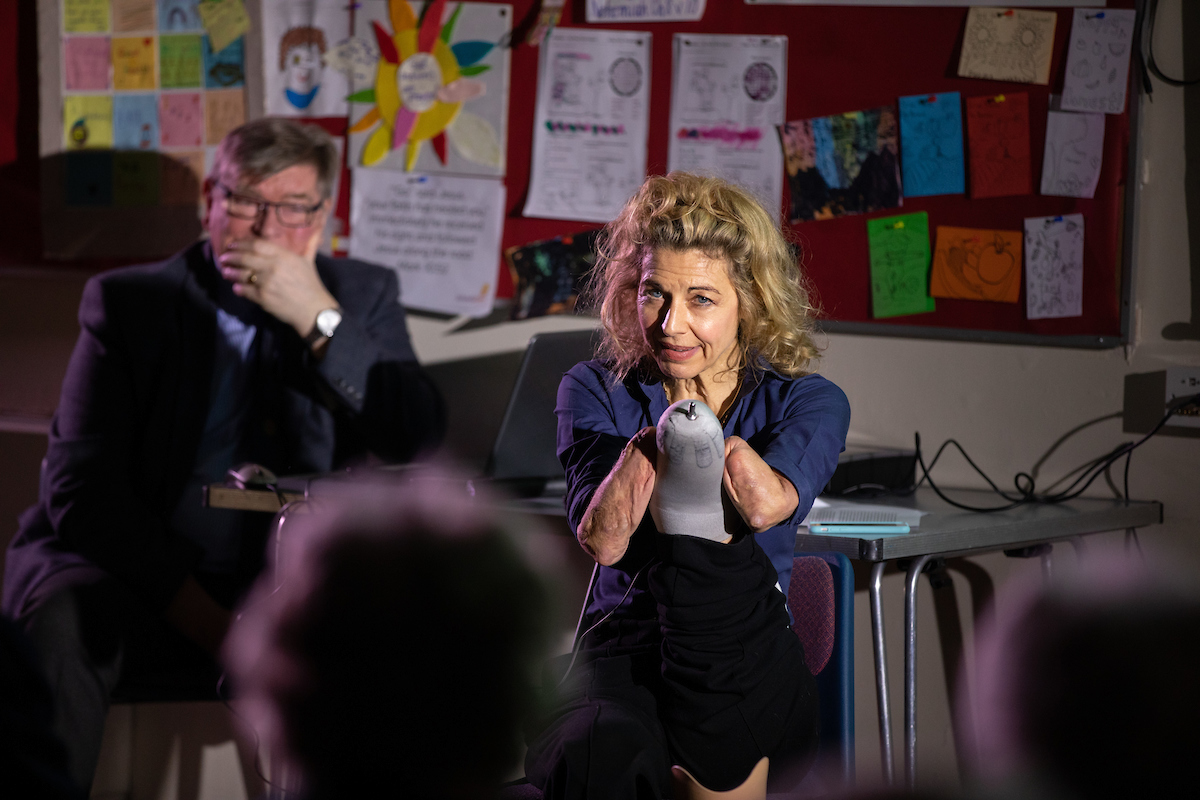 Before 500 Miles came to Malawi, there was no prosthetic or orthotic service in the central or northern regions. However, the charity has now built, managed and run prosthetic and orthotic centres in both these regions. On top of that, it also does a lot of outreach from these centres, providing a comprehensive prosthetic and orthotic service for much of the country.
The importance and impact of prosthetics and orthotics for people with disabilities cannot be overstated. For children it's a passport into education. For disabled adults, it's the opportunity to try and get a job. Not only that, they also afford inclusion and participation in everyday society for everyone.
Most of the money for 500 Miles comes from community fundraising. The charity depends mainly on small groups, like rotary clubs, church guilds, schools and small businesses, all deciding that what they do is worthwhile.
"Our model is a little from a lot and I'm constantly surprised and completely overwhelmed at the generosity of Scottish people. I think that this generosity comes from a very genuine compassion for other people".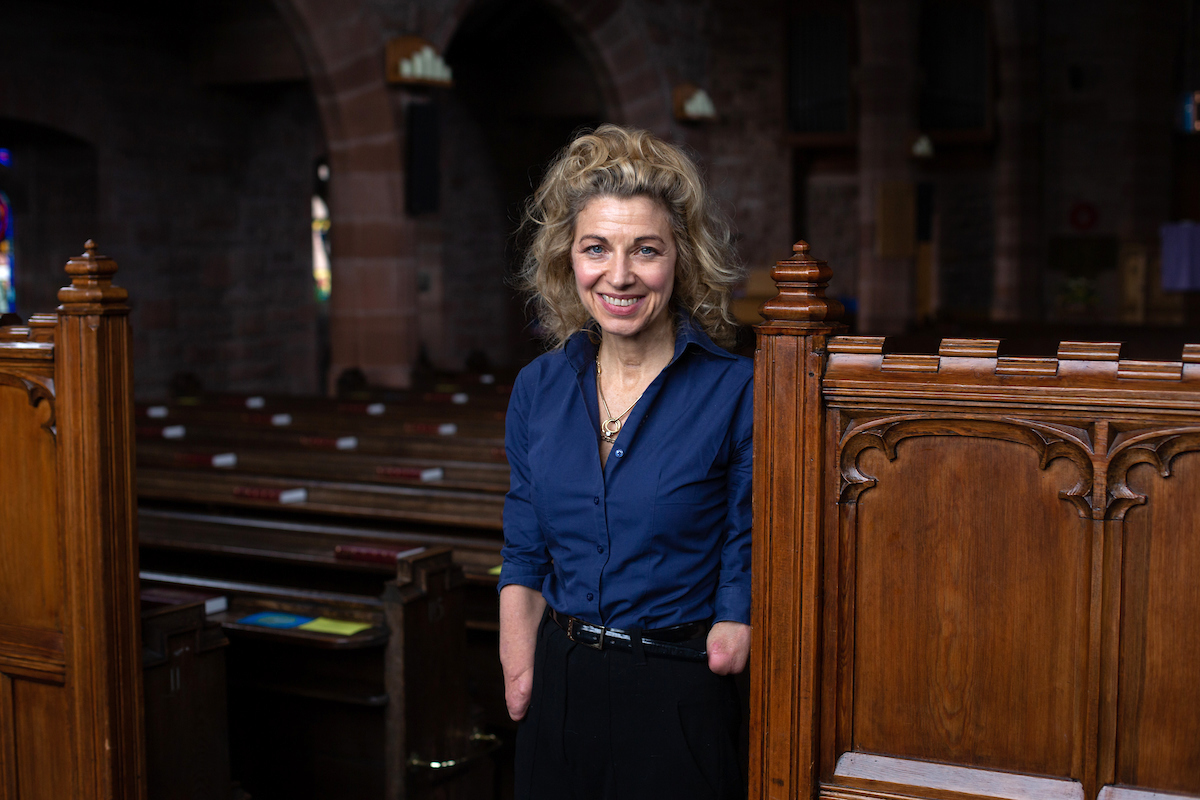 The reach of 500 Miles throughout Malawi is nothing short of incredible, with the charity making a difference to thousands of lives. Between the two clinics in central and northern regions, they've produced an average of over 160 prosthetic devices every month. Since they started, they've supplied over 13,000 devices to a patient register of over 7,000 people.
Olivia admits that one of her favourite things about the work that she does is watching the look on the faces of the patients as they experience the joy of standing up again for the first time.
"Just watching people realise that they are going to be able to walk is the perfect reward".
SCOTLAND IS GENEROUS OF SPIRIT. SCOTLAND IS NOW