Maria Gutierrez is a VP of Engineering and an excellent example of Scotland's commitment to employing women in the STEM sector. Originally from Barcelona, Maria came to Scotland as a student and completely fell in love with the country.
Originally studying for a degree in journalism, Maria came to Scotland with the intention of improving her English with hope of a future as an international journalist. During her stay, she fell in love with Edinburgh.
"I loved the history and the scenery and how progressive the country is. I had the option to go to London or Dublin, but I'm not a fan of very big cities so Edinburgh kind of checked all the boxes for me."
Unable to work as a journalist while she improved her English, she applied for a place on a Scottish Enterprise scheme to recruit more people in IT and e-commerce at Edinburgh's financial institutions.
"I was awarded a Scottish Enterprise subsidy for a conversion masters in software engineering at Edinburgh Napier University. They had an internship programme which led to my first job in a finance company, and the rest is history."
Maria also enjoys Scotland's attitude to work-life balance:
"I've been able to balance my personal life with my work very easily since I started working in Scotland. I was able to work from home when I had my little boy which meant I could continue developing my career whilst also being able to spend time with my baby. Something we value a lot at FreeAgent is the ability to fit our lives easily around work and having that element of flexibility."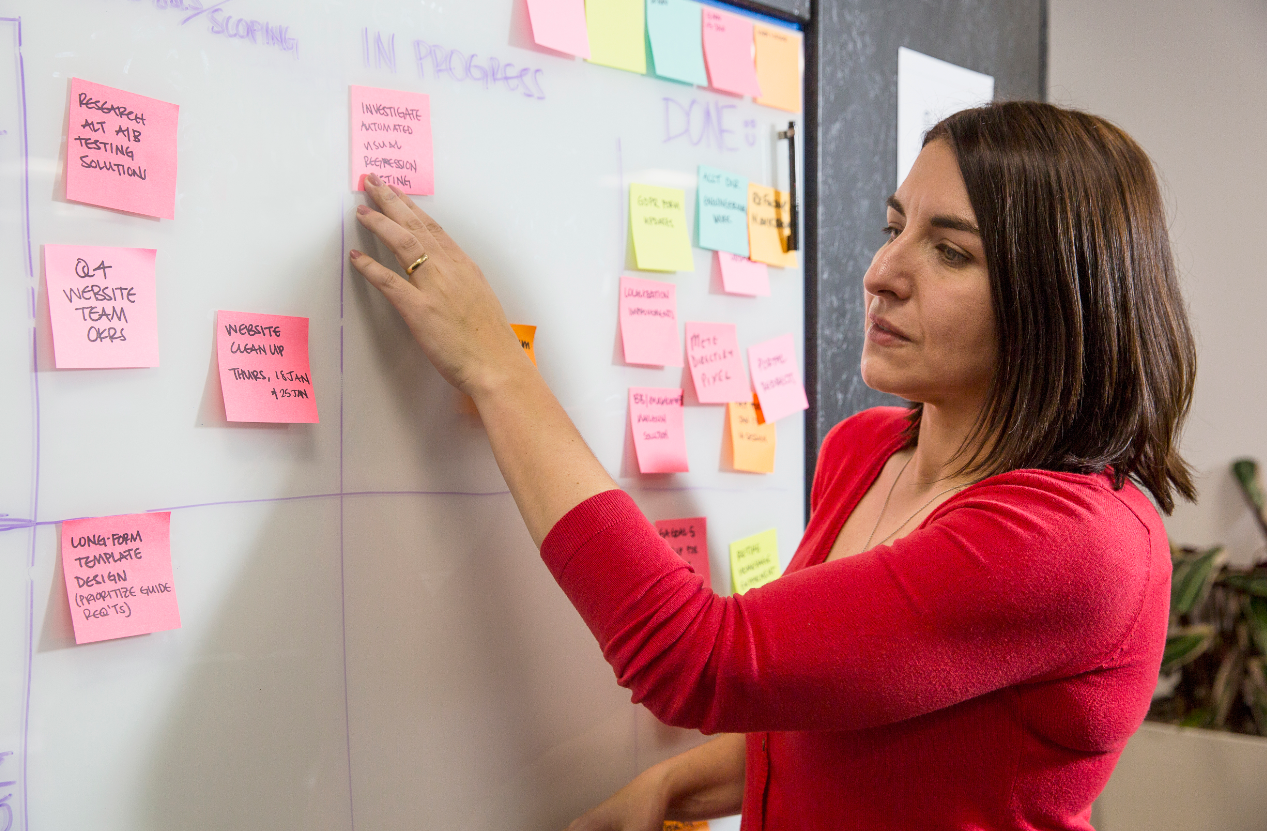 Scotland has more world-class universities per head than almost anywhere else in the world, and that is reflected in the availability of qualified graduates. Maria credits the wide range of academic and career opportunities available to students and job seekers with her success.
"There is a wealth of choice available for students people already working to continue developing themselves. I've worked with many excellent graduates over the years, and there are also initiatives like Code Clan that allow people to learn more about what we do in the technology industry and transfer their skills."
Another string in Maria's bow is Women Who Code, a global network for women in the technology sector which aims to support women to excel in their careers and create a more proportional representation of women, in what is currently a very male-dominated sector. Maria started her group along with two colleagues a year ago and they have been providing women with an avenue into the industry, or, for those already working, empowering them to further their careers with networking or skill building. There are now 600 women in Maria's network.
Women Who Code
Maria started the Edinburgh group of Women Who Code which supports women in the technology sector to progress their careers.
"Scotland helped me to thrive as a woman in coding and engineering – starting up and leading a successful Women Who Code group has provided me with the opportunity to support others on their journey."
**After a successful period as VP of Engineering at FreeAgent, Maria recently took up a whole new challenge. She is now working as the Head of Engineering at Intercom and continues to fly the flag for female representation in the STEM sector.
Scotland is Welcoming. Scotland is now.