Population: 148,000 (approx.)
Five Fascinating Facts:
1. The village of Wanlockhead is the highest village in Scotland, at a height of more than 1500 feet above sea level
2. The region is home to the Western world's first Tibetan Buddhist Monastery, which was founded in 1967 – it even has its own Buddhist tartan
3. The town of Wigtown is Scotland's National Book Town, and hosts a world-famous literary festival every autumn
4. The region is home to the UK's first Dark Sky Park, where low light pollution means that more than 7000 planets and stars are visible
5. Kirkpatrick MacMillan invented the bicycle in the tiny village of Keir Mill in 1839
Education:
Dumfries and Galloway is home to 120 primary and secondary schools, spread out across the region. If you choose to call this region home, you can also benefit from satellite campuses of three of Scotland's 19 universities.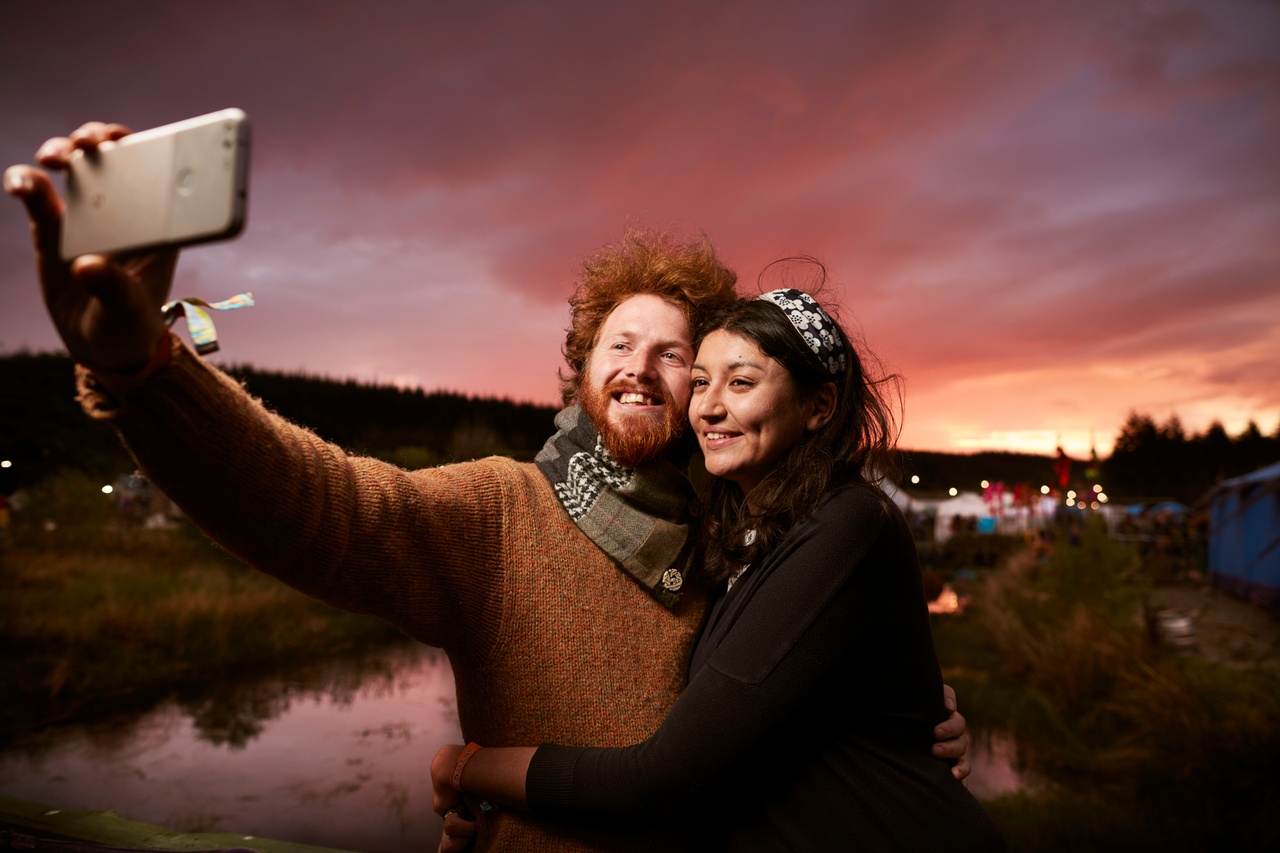 The University of Glasgow, the University of the West of Scotland and Scotland's Rural College all have campuses in Dumfries and Galloway, meaning you can continue your higher education from the comfort of your country home. The region is also home to Dumfries and Galloway College, which welcomes over 9,000 students each year in subjects ranging from business and computing to construction and engineering.
Find out more about the school system in Scotland
Find out more about universities in Scotland
Local industries:
Unsurprisingly, given the rolling hills and glens, agriculture is one of the largest industries in this region. In fact, agriculture accounts for a whopping 70% of the land mass in Dumfries and Galloway. Another key industry in this area is forestry, with woodland covering another 25% of the area of this region.
With all this incredible agricultural space in abundance, it is perhaps unsurprising that another key industry in this region is the food and drink industry. It plays a massive role in this area, accounting for 14,000 employees in Dumfries and Galloway, with an annual turnover of £1.3 billion and hopes to double this in the next decade.
Find out more about working in Scotland
Transport:
Several main roads as well as a motorway (A74(M)) are spaced throughout the region, meaning that if you have a car; it is very easy to get around. As Dumfries and Galloway is predominantly a rural area, transport links are not as strong as most city centres, but regular bus and train routes do still operate right through the region.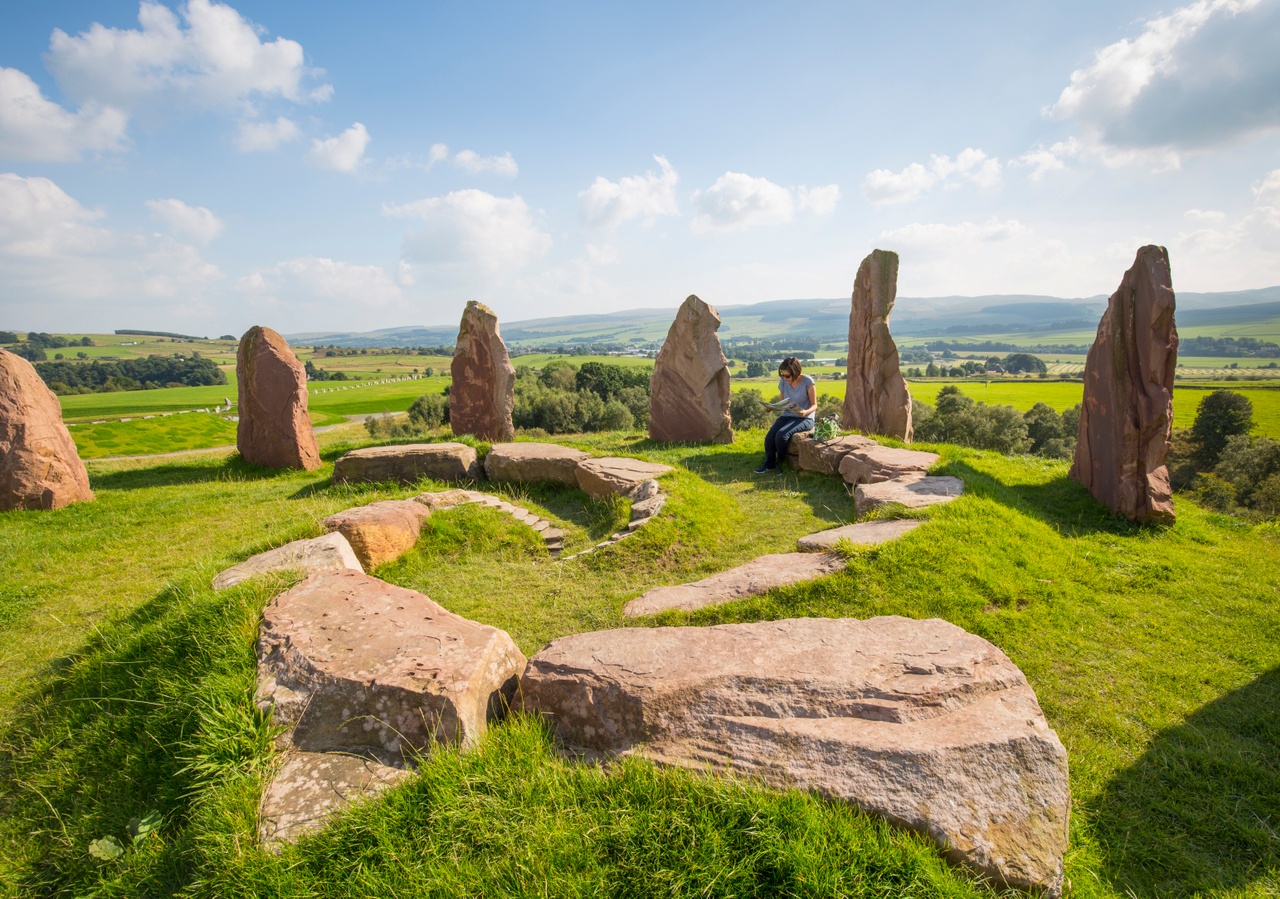 Dumfries and Galloway benefits from several different bus companies and has seven railway stations, which are connected to main transit links, making it easy to get in and out of larger cities like Glasgow. Dumfries and Galloway is also home to two seaports, which operate ferries across the Irish Sea to Northern Ireland.
The outdoors:
If you love outdoor activities, then Dumfries and Galloway is definitely right for you. If mountain biking is your thing, then you'll be pleased to know the region is home to five of the seven world-class '7Stanes' mountain biking routes. If you prefer hill walking, you can take your pick from the Moffat Hills, Lowther Hills, Galloway Hills, or plenty more.
The region is also the starting point for the 'Southern Upland Way', a 210 mile-long coast-to-coast trail along southern Scotland. The long Solway Firth coastline also provides plenty of options for everything from fishing to water sports like kayaking and rafting. This is an area that is just bursting with stunning scenery – so much so that it is home to not one, but three national scenic areas, which are designated as areas of scenic beauty.
Leisure:
Undoubtedly, the star (pun intended) of Dumfries and Galloway's leisure activities is the Dark Sky Park. Galloway Forest Park is the UK's first Dark Sky Park, and visiting on any night can allow you the chance to see more than 7000 stars and planets with the naked eye.
The area is also home to some truly spectacular festivals and events. Each year, the town of Dumfries plays hosts an 11-night Robert Burns festival called the 'Big Burns Supper'. Some of the biggest names in comedy, cabaret, music and entertainment all descend on this small town for a heady mix fun, food, drink and frivolity.
In addition, there is the town of Wigtown, which holds the title of Scotland's National Book Town, and hosts an incredible book festival every autumn. This is the perfect opportunity to wander around this small town and soak up some of the best literary works from Scotland and around the world.
Find out more about the outdoors and leisure on VisitScotland.com
Accommodation:
Dotted throughout Dumfries and Galloway are nearly 80 towns, villages and hamlets meaning that you will have plenty of options to choose from if you decide to call this region home. The larger towns, like Dumfries, Gretna, Stranraer and Annan will have a wide range of accommodation options that you can expect to find in most modern towns, but if you prefer a rural lifestyle, some of the smaller villages may be just what you are looking for.