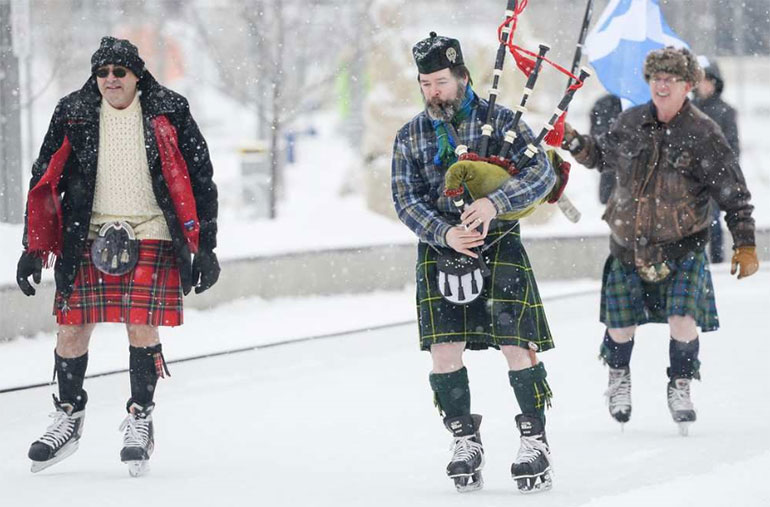 The event is a uniquely Canadian way of celebrating Scottish heritage where outdoor parties will be held and skaters will don their best Scottish regalia.
For 2018, the Kilt Skates will focus on the Year of Young People with young hockey, ringuette and Highland dance clubs showcasing on the ice.
The Kilt Skates will take place in six cities in January and February:
More locations are to join the list in the coming weeks.
Skater-in-Chief Don Cummer said: "The Kilt Skates are a chance for the people of Canada to nurture their inner Scot. You don't have to be Scottish. You don't even have to wear a kilt. Just come to the party with a spirit of Scottish fun and fortitude, and wear Canada's favourite colour – tartan!"
The Kilt Skates are organised by the Scottish Society of Ottawa. You can follow the Kilt Skates action on kiltskate.com or by following the #kiltskate2018 hashtag on social media.