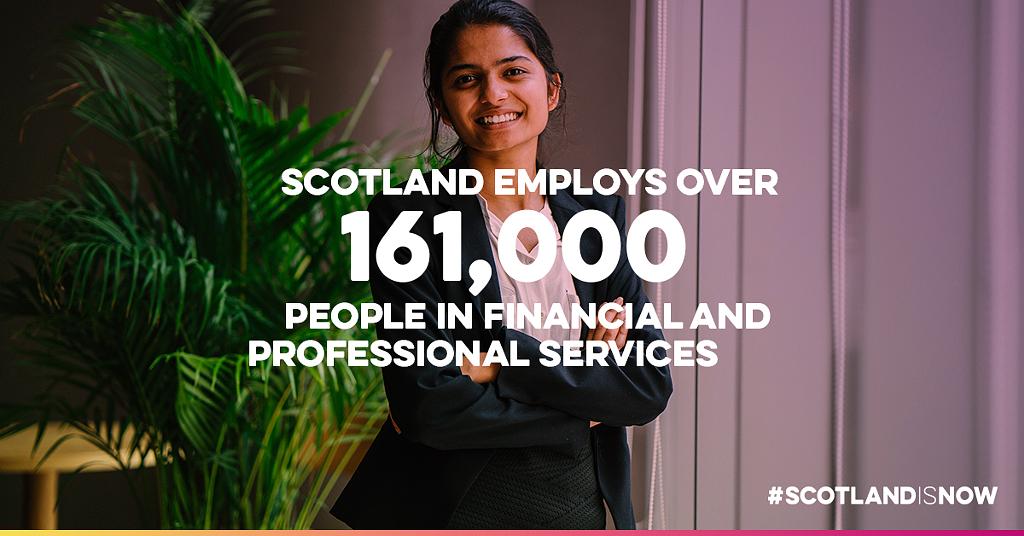 The late, great tech entrepreneur, Steve Jobs, once declared:
"If you're going to make connections which are innovative, don't have the same bag of experiences as everyone else".
Mr. Jobs was bang on the money there.
Close connections between Scottish business and academia are strengthening Scotland's thriving FinTech sector. Graduates coming from Scottish universities offer highly relevant skills, and financial technology firms are influencing course content. The result? Graduate talent closely matches real industry demands.
Scotland already has an international reputation in the world of finance and attracts the UK's most foreign direct investment after London.
Its strength lies in diversity - there's expertise in Scotland across pensions, investments, banking, professional services, asset servicing and many other sectors in the financial industry.
Today, proven know-how, coupled with FinTech expertise, embraces big data, blockchain, distributed ledgers and open banking. Want to know how FinTech talent can forge your business? Here are four fantastic aspects of talent powering FinTech in Scotland:
1. FinTech higher education for every Scottish business
In 2016, the UK's first MSc in FinTech was launched at the University of Strathclyde in Glasgow, a city that employs over 10,000 people in a range of financial roles.
The programme is overseen by Daniel Broby who's worked in leading roles for many global financial services firms, making him ideally placed to forge links between the university and Scotland's growing FinTech sector. He says:
"To succeed in today's fast-changing financial services sector, graduates need skills in programming, big data analysis, and an understanding of regulation and changing business models alongside the traditional financial disciplines. These are the skills we'll develop through our masters course in financial technology. The University of Strathclyde is a place of practical learning
In this video, FinTech firm Encompass demonstrates why it travelled 10,000 miles from Australia to discover Scotland as the perfect business and talent location to help make its software operation go global.
Scotland has global fintech ambitions too. This all starts with great hearts and minds behind this exciting new sector and getting the right people together in a room to think big.
Scottish Financial Enterprise, the representative body for Scotland's financial services industry, has been a vanguard in growing the sector. It has led the way in setting up another organisation, Fintech Scotland, now pioneering this developing community.
Likewise, Scottish Development International plays an important part in attracting inward investment into Scotland from all over the world. As does Talent Scotland in attracting the right talent here.
Strathclyde University works with these organisations and many more, such as the International Financial Services District (IFSD), which also sponsors an annual conference: a setting for businesses and academics to learn and develop together.
2. Scotland's first FinTech skills academy
In Fife, a culture of collaboration has launched Scotland's first FinTech skills academy. A consortium of international fintech companies has joined forces with Fife College, Fife Council and FinTech Scotland to launch the venture. It aims to develop graduate talent, providing a steady flow of highly qualified applicants for the growing number of specialist roles in FinTech in Scotland.
Ian Shirlaw of Fife College coordinates the academy which enables participants to work with a fintech company from the consortium, and study towards a qualification. He says:
"Courses are based on practical industry experience, supported by structured learning. The course content has been designed in a collaboration between Fife College and FinTech businesses. It's the ideal way to create learning which is directly relevant to the industry. The link with FinTech Scotland has been a vital catalyst that's helped us to develop the courses."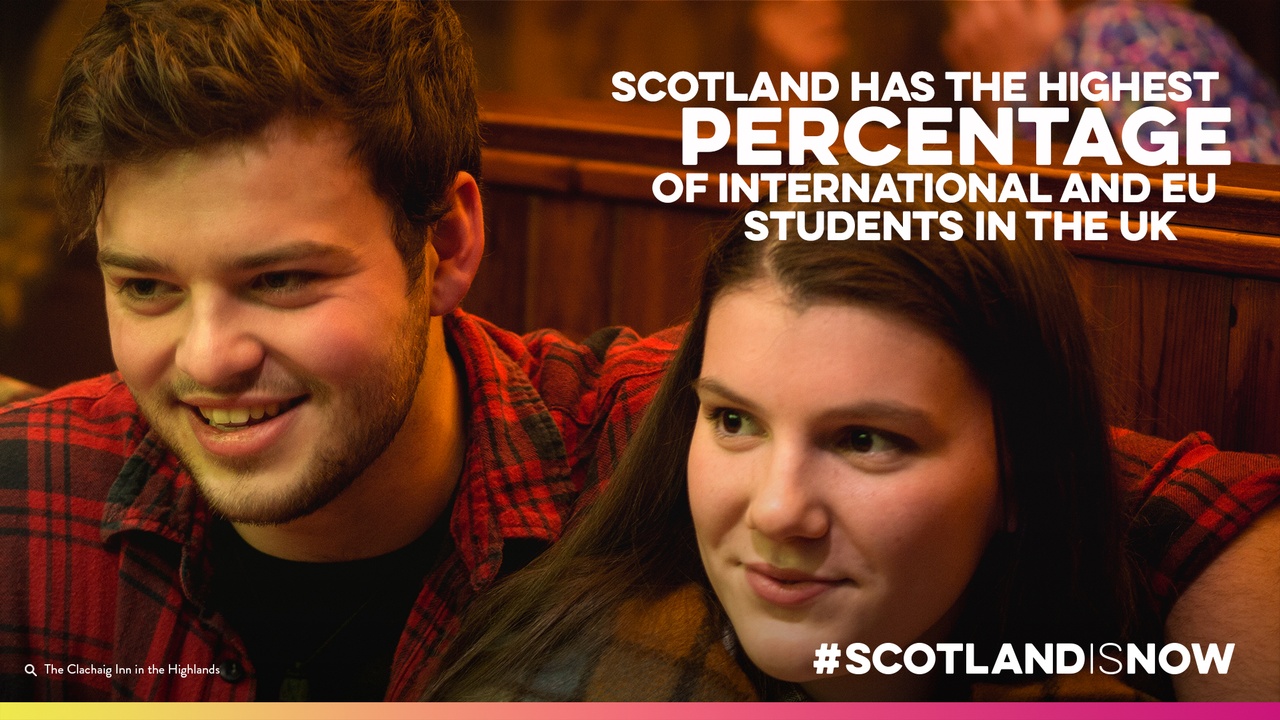 Scotland's highly connected infrastructure creates a setting where collaborations flourish. Academics, leading financial businesses and innovative FinTech start-ups work together to identify the skills that are needed.
Everyone – in business and education alike – work together to ensure Scotland's multinational graduates have the relevant skills to work in this rapidly developing FinTech industry. For any Scottish business, and those in Europe and overseas, Scotland is a prime FinTech location. And many businesses now realise the benefits of being able to influence local university and college curriculums.
3. A new master's degree for future FinTech leaders
At the University of Edinburgh, Aidan Hetherington is the corporate engagement manager at its business school. Its courses are all designed with input from industry, a vital element to ensure that content is vocationally minded. He says:
"Our new master's course in finance, technology and policy is a clear example of what can happen when there's collaborative thinking and working. Our MSc addresses the knowledge gap created by the pace of technological transformation in financial services and markets".
The course aims to prepare graduates to lead in the FinTech sector and has been designed with input from the Edinburgh Futures Institute and multiple industry stakeholders, including banks and financial institutions.
Although led by the Business School, this programme draws on the expert knowledge and research from across a number of disciplines. Students benefit from different approaches and viewpoints on how to tackle complex problems such as those being faced globally.
4. Cooperate to accumulate in Scottish FinTech
There's power in partnerships: getting Scotland's FinTech businesses involved directly in creating course content is helping universities and colleges shape the future direction academia.
This will also influence the future of the whole sector. Graduates benefit from relevant skills, practical experience and opportunities to network with people in the industry. And Scottish businesses and global ones can source the talent and expertise they need, whether graduate employees or research connections.
Overall, Scotland's leading position as a place where organisations and education work together strengthens the country's proposition as an outstanding location for inward investors across FinTech and financial and business services.
So, take a leaf from Steve Jobs' book: make innovative connections in Scotland:
Start with Scotland's thriving financial sector at SDI.co.uk