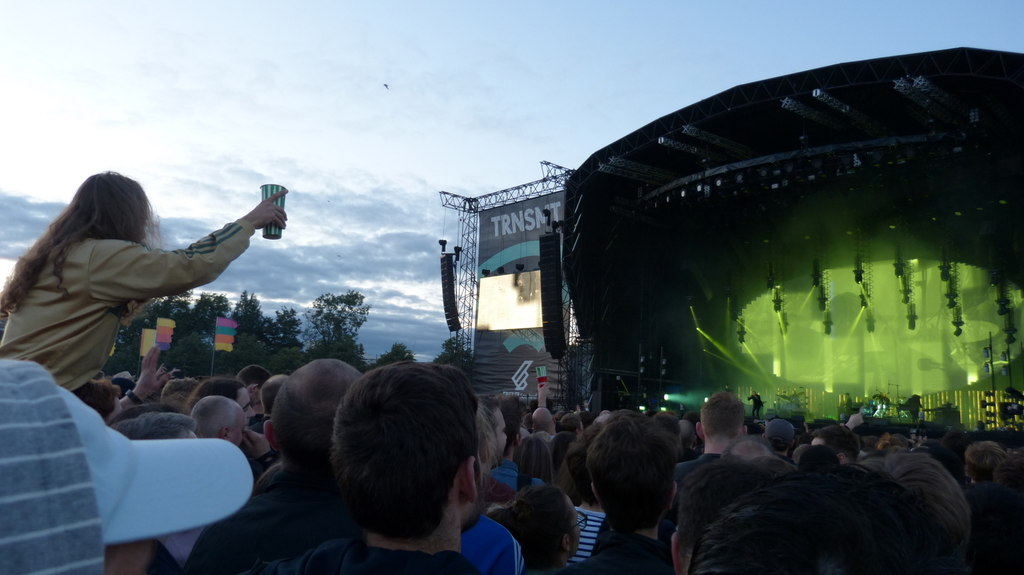 Since taking over from 'T in the Park' in 2017, TRNSMT has become a roaring success. The music festival welcomed over 120,000 attendees in 2018, thoroughly deserving its award-winning status as 'Best New Festival'. Taking place in the heart of Glasgow – a UNESCO City of Music – TRNSMT is an incredible, glitter-filled weekend of music, dancing, crazy outfits and unlimited fun for all ages!
Each year, the weekend brings lots of visitors to Scotland's largest city – as well as lots of revenue – as people from across the UK and further afield arrive, eager to soak up the atmosphere. Much of this is due to its consistently impressive line-ups, which are filled with some of the biggest chart names, including The Killers, Stereophonics, Bastille, and Glastonbury headliner Stormzy.
With the festival's vibrant energy, it's clear to see why it is expected to bring an extra £10 million to the local economy. Not only that, its booming success has attracted a lot of attention from big brands such as McDonalds' and Smirnoff, who both now sponsor the festival.
It's no wonder that, as a Swedish delegate to the Music Tourism Convention in 2017 said:
"Glasgow is the European capital of music!"
Of course, the most important part of any music festival experience is, the music! With that in mind, we thought we would give you a little sneak peek at this year's big names – including one or two of our own local acts hoping to take the crowds by storm.
Lewis Capaldi
Unless you've spent the last six months living in a cave, you will have definitely heard the name Lewis Capaldi. After a meteoritic rise into the spotlight that included a UK number one single and album, the Scottish singer/song-writer has used his incredible voice and natural sense of humour to capture the love of millions. His last-minute addition to the TRNSMT line-up also saw Sunday tickets completely sell out.
Gerry Cinnamon
Castlemilk native, Gerry Cinnamon has progressed from a small, 'King Tut's' stage act at TRNSMT festival to a top headliner. His presence at the festival was a career-changing, indeed life-changing, experience that kick-started his success, as he moved on to touring the UK in larger venues with larger crowds. He is best known for his 'Discoland' cover and his own song 'Belter', which uses his classic Glaswegian accent to draw in a typically loud Scottish audience that's always ready for a party!
Years & Years
It appears that the boys of Years & Years can simply Do No Wrong! Every new electropop, house style song or collaboration created by this London band always seems to get stuck in your head for weeks. First-time TRNSMT participants, they're bound to have an amazing set with every song an instant crowd pleaser. And, if their performances are anything like their music videos, we are definitely in for a show from Olly, Emre and Mikey: who have all been members of the band since 2010.
George Ezra
Prepare the tissues because this 26-year-old singer, songwriter and guitarist is bound to bring the emotions during his set, especially if he includes 'Hold My Girl' from his new album Staying at Tamara's…ahh gets me every time! However, the Hertford-raised heart-throb isn't just here for a sob-fest. His previous TRNSMT performance had the whole festival partying hard and singing along to 'Budapest' and we're sure this year will be no different!