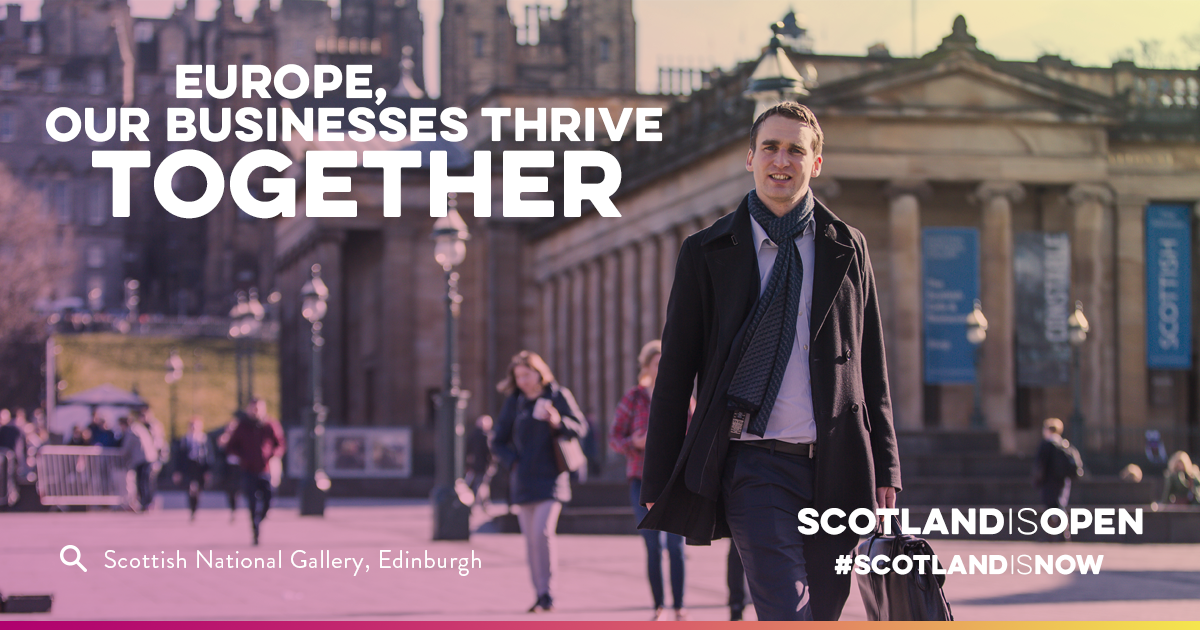 Surveys don't come much more rock and roll than this: recent news of Scotland beating over 60 UK locations as the best place for tech is a fantastic endorsement for European firms wanting to grow here. Both Glasgow and Edinburgh triumphed in 2nd and 3rd in the UK, revealed the CBRE Tech Cities survey.
It's a major win for the cities, which both continue to build a tech ecosystem, proving that Scotland is among the best to invest in tech in Europe and on the world stage.
Global property consultant CBRE annually ranks the top UK locations outside London for tech businesses. Up to 65 UK cities are ranked on education infrastructure, concentrations of tech firms and employment, cost of living/office space and wage levels.
Tech success for any ambitious Scottish business
Glasgow has climbed three places to be crowned the UK's second top tech destination after Manchester, while Edinburgh maintains its third-place position. Such success underlines Scotland's commitment to becoming a global tech hub, producing terrific tech talent.
Scottish Government Minister for Public Finance and Digital Economy, Kate Forbes MSP, said:
"It's great to see Glasgow and Edinburgh once again recognised as powerful twin centres for tech investment in the UK. With only 45 minutes between these two complementary cities, they have rightly established themselves at the vanguard of gaming, cloud computing, biotech, cyber security and data-led solutions."
Scotland Is Now for technology
The CBRE survey discovered Glasgow and Edinburgh as having large numbers of tech businesses and professionals, generational diversity and a strong arts legacy as important factors. It revealed that cities' world-class universities rank high in computer science and research. Only Manchester came before Glasgow and Edinburgh in the survey.
Paul Lewis, Scottish Enterprise Managing Director for International Economic Development said:
"It's very encouraging to see both Edinburgh and Glasgow feature in the top three of CBRE's UK Tech Cities report. The findings of this research help validate Scotland's position as a tech nation and the data capital of Europe."
The perfect foundation for tech
It's exciting times for both cities, and Scotland as a country, is revolutionising a vibrant global platform for tech businesses. Edinburgh is a leading European location for AI, while Glasgow is rocketing towards becoming a global space tech hub. Likewise, Aberdeen excels in biotech, while Dundee, proving its gaming centre of excellence, is home to software firms like US company Cherwell and mobile app development specialist, Waracle.
For tech events, Scotland is a force to be reckoned with too. March saw the return of Datafest, Scotland's two week festival devoted to data innovation, while this month EiE Invest returns to showcase Scotland's hottest tech companies to global investors.
In the summer, Europe's best cross-functional tech conference, Turing Fest, turns up the heat, taking over Edinburgh for three days of top tech talk in August.
3000 jobs promised via a new 'tech city'
The Data Driven Innovation Initiative is a 10-year programme that will see Edinburgh drive the data revolution in Scotland. While EIT Digital, one of eight Innovation Communities of the European Institute of Innovation and Technology, has set up home in Edinburgh to deepen the connection with the Scottish innovation ecosystem.
And the next chapter in Scotland's tech revolution? Make way for the tech city, on a 150-acre site at Edinburgh airport, that will become a digital business hub to house tech start-ups that could create more than 3,000 jobs.
We'll shout this message loud and proud: Come to Scotland. It has all the right conditions for your tech business to reach new heights. And through people, passion and sheer performance. Don't just take our word for it:
Discover the firms already flying high in Scotland's tech sector at SDI.co.uk.