That's exactly what Dutch national Oscar Van Heek has done with the help of the Geovation Scotland Accelerator Programme. The entrepreneur is developing Walks and Waterfalls, an app that will allow users to find over 800 Scottish waterfalls, associated walks and wild swimming places.
Oscar has a background as a photographer and he started taking photographs of waterfalls by chance before coming across a book that gave him the idea for his business: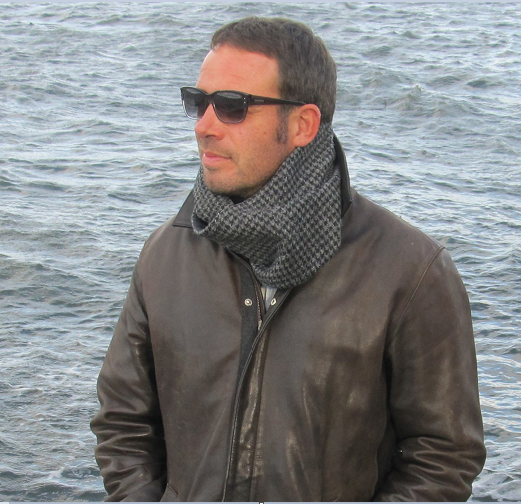 It had over 800 waterfalls and the histories, famous visitors and much more. I started doing more research and discovered that these falls were all around us, sometimes in the most unlikeliest places - it was just a matter of finding them.
After more research Oscar started to think about what an app might involve and was inspired by the 1970s treasure hunt based on the book 'Masquerade'. Combining this idea with the Scottish tradition of Munro Bagging, Walks and Waterfalls was born. With the app, if you bag a certain number of waterfalls, you will earn real rewards provided by a range of sponsors.
The idea is that there are a number of prizes with one big prize creating a kind of national treasure hunt. More than this however, it is about getting people out in the great outdoors allowing users to discover Scotland in a brand new way.
The app, as well as having prizes, will also have a social media element to it, complete with a digital leader board. And since 2020 is Scotland's Year of Coasts and Waters, Oscar is hoping to launch the app later this year to coincide with the year-long celebration of Scotland's landscape.
As well as being inspired by the photographs he takes, Oscar has been driven by his discovery of the stories behind many of Scotland's naturally created gems:
I took a whole bunch of images, and then I started researching. I think what's interesting about Scotland is that there's so much history and culture.
Oscar goes on to tell the story of Rob Roy's Bathtub (Falls of Falloch) which is where Scottish historical figure, Rob Roy, is said to have bathed. At another site, Sir Walter Scott set one of his books. Scotland is known for being steeped in rich history and culture and these documented waterfalls are no different. Rain, of course, is another thing Scotland is famous for, but Oscar notes that, in his case, rain is a good thing. After all, every cloud creates a waterfall.
Scotland has been a great place for Oscar to start his business, not just because of the abundance of inspiration surrounding him, but because of the support he has received to develop his ideas. As well as being included in the Geovation Scotland Accelerator Programme, he has also received a By Design award from Scottish Enterprise, which enabled him to build his initial website.
Following this, he received an innovation award from Napier University, which allowed him to think about how the app might physically work. Walks and Waterfalls has had backing from a lot of different sources, showing the real ingenuity of the idea and the amount of support Scotland extends to those looking to start their own business.
Scotland's generosity of spirit is clear and Oscar, recognises that Scotland as a country is not only multi-faceted but is constantly surprising us too:
What I found really interesting about doing this project is that I thought I kind of knew Scotland. But since having started this project I've found all these places that I had no idea existed. So, like, a hidden waterfall here, a wild swimming spot there, providing a whole new outdoor experience. So, it's kind of helped me rediscover the country in a new way.
The plan is to start with around two hundred waterfalls and add to them as time goes on. But there's still a lot of work left to do, with many of the waterfalls needing to be verified before they can be included in the app.
Walks and Waterfalls is a great idea. A way to use technology to encourage people from all over, to discover and gain appreciation for Scotland's countryside. Hopefully, the app itself will help Scottish nationals and visitors alike, to discover and rediscover Scotland's wild beauty, just as it has done for Oscar.