This year, the theme of International Women's Day is: Choose to Challenge. The day is dedicated to celebrating the tremendous impact that women and girls all around the world are having in the ongoing fight for a more equal future. Scotland is incredibly proud of the work its women and girls do in this struggle, and while some progress has been made, we know that there is still so much more to be done.
So to celebrate these amazing individuals, we wanted to introduce you to some of our pioneering females, who are embracing an equal future for all.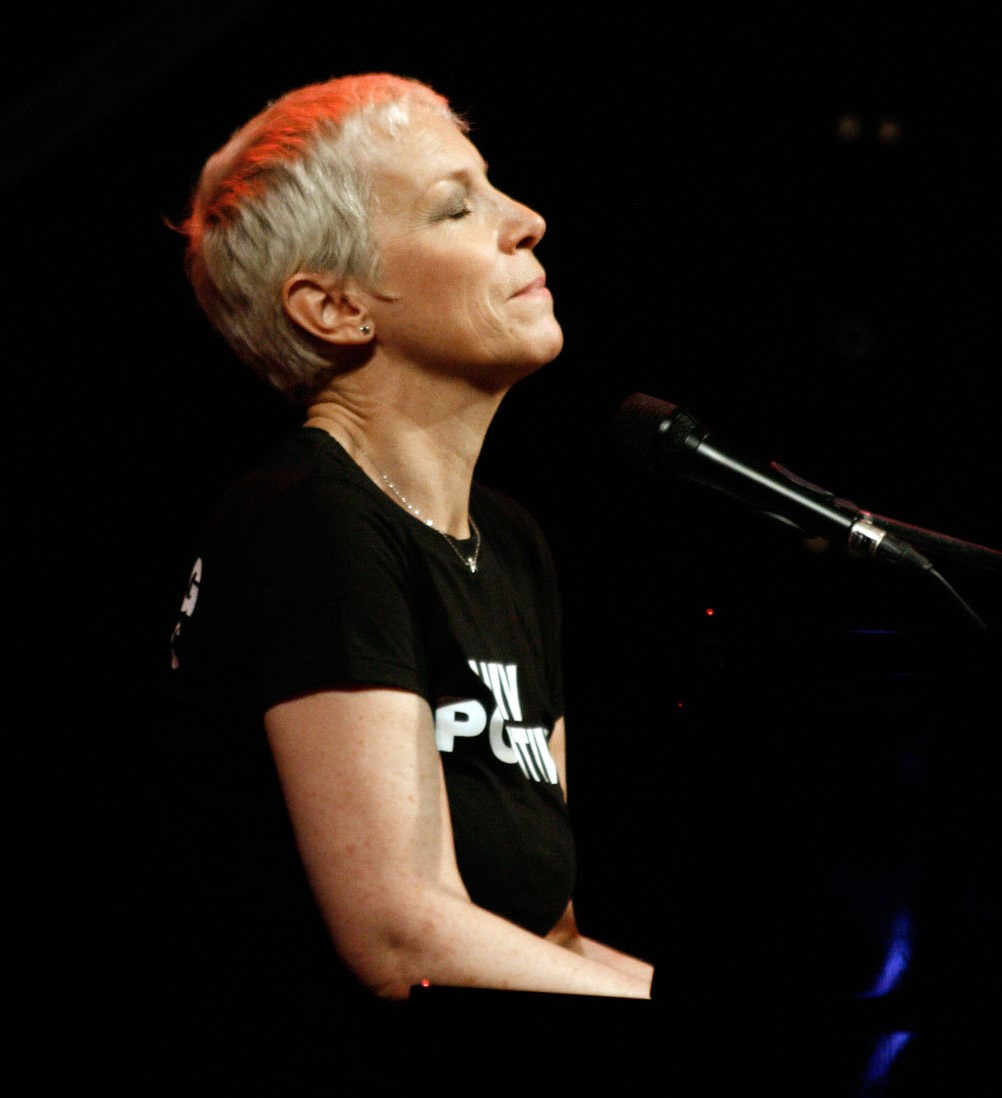 Annie Lennox
Scottish singer, songwriter and political activist Annie Lennox achieved international success in the 1980s as one half of the Eurythmics. With eight Brit Awards, including six for Best British Female Artist, she has won more than any other female artist. In addition to her career as a musician, Lennox is renowned for her work to raise funds and awareness for women and children in Africa who are affected by HIV/AIDS. She was appointed OBE in 2011 for her campaigning and humanitarian work.

Nicola Benedetti
Nicola Benedetti is a Scottish classical violinist who has played with the UK's most prestigious orchestras in some of its most spectacular venues. In 2004, at the age of 16, she won the BBC Young Musician of the Year award, and later agreed to a £1M six-album recording contract with Universal Music Group, the largest music corporation in the world. She performed The Bonnie Banks o' Loch Lomond on her violin at the Opening Ceremony of the XX Commonwealth Games. In 2020 Benedetti won a Grammy award for her performance of Wynton Marsalis's Violin Concerto and Fiddle Dance Suite as well as performing at the prestigious ceremony.
Judy Murray
Judy Murray might be best known as being the mother of Scottish tennis aces, Andy and Jamie Murray, but she is so much more than that. A tennis ace in her own right, Judy won several titles throughout a junior and senior career, but passed up the opportunity of a professional career after becoming homesick for Scotland. Judy is involved in the Miss Hits and She Rallies initiatives as well as her own charity the Judy Murray Foundation, where she encourages young people from all backgrounds to get involved with Tennis.

Nicola Sturgeon
Current First Minister of Scotland and the leader of the Scottish National Party, Nicola Sturgeon is the first woman to hold either position. In 2007, she was appointed Deputy First Minister and Cabinet Secretary for Health and Wellbeing, until she took over the party in 2014. Throughout her career she has won several 'Scottish Politician of the Year' awards and in 2016 was recognised by Forbes magazine as one of the top 50 'most powerful women in the world' – also finishing 2nd in the UK.
Imogen Russon-Taylor
Founder of Kingdom Scotland, Scotland's first fragrance house, Imogen creates evocative and modern, unisex scents. The scents are expertly crafted using only the most precious natural and aromatic ingredients. Imogen wants to create that 'sense of place' with her fragrances and with the success of the house so far – it appears that's exactly what people are looking for.

Laura Young
Better known as her social handle (@lesswastelaura), Laura is a Scotland-based environmental activist and TedX speaker. The self-proclaimed zero waste wannabe practices what she preaches, having garnered a massive following on social media where she shares her tips on how ordinary people can make changes to their lives on the journey to becoming climate positive. Laura's MSc in Environmental Protection and Management make her the voice of reason in a market saturated with many ways to cut down our carbon emissions.
Find out more at lesswastelaura.com.
Eunice Olumide
You've probably seen Eunice Olumide before. Whether it's looking out from the covers of international fashion magazines; sashaying down the world's catwalks; performing on stage, or the big screen; or from her picture by-line in The Herald, or The Guardian. The 31-year-old has now turned her attention to publishing, transforming her popular online fashion blog into a book – 'How to Get into Fashion: A Complete Guide for New Faces, Models and Creative Talent'.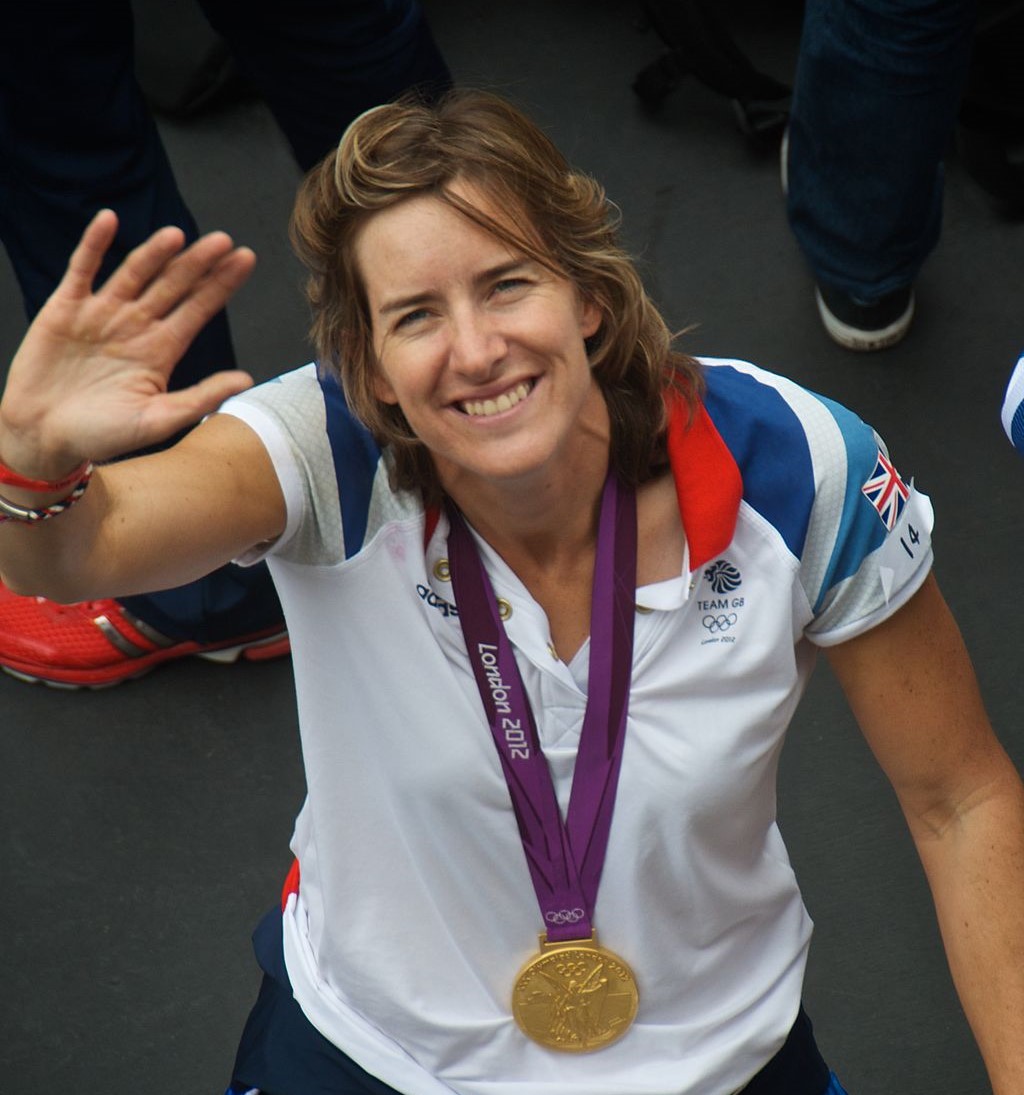 Katherine Grainger
Dame Katherine Grainger is a Scottish rower who has amassed five Olympic medals and is recognised as one of Britain's most decorated female Olympians. As if that wasn't enough, she also boasts an incredible eight World Championships medals – including six golds! She has been awarded an MBE, a CBE and a DBE by the Queen throughout the years for her services to sport as well as her charity work. Incredibly, the same year she won her first gold medal, at the London 2012 Olympics, she was also studying for her PhD.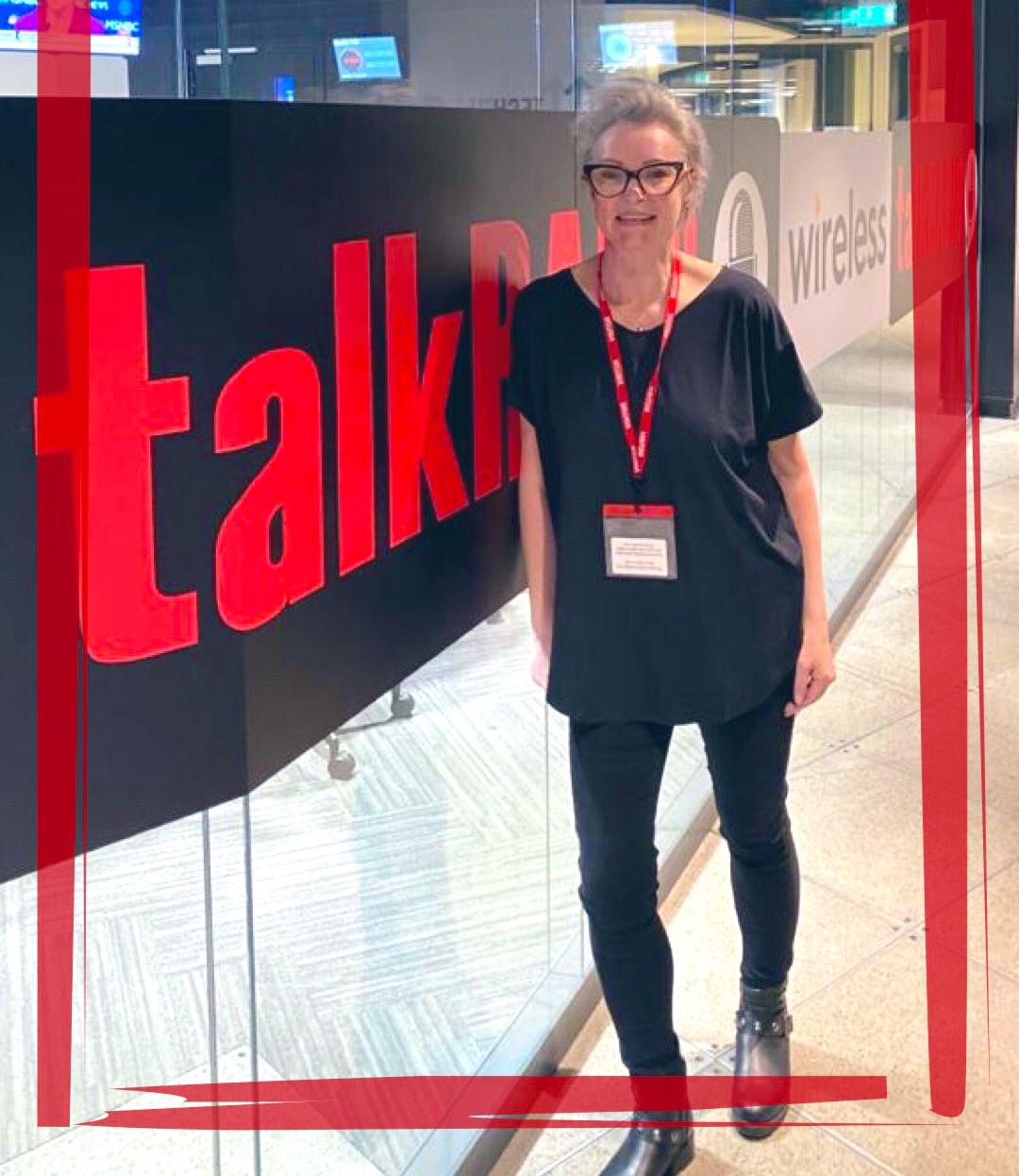 Celia Hodson
Celia is the founder of Hey Girls along with her daughters Becky and Kate. Hey Girls has the philosophy that girls and young women should never have to compromise their wellbeing or their health. With their Buy One Give One scheme, every box of Hey Girls products that you buy means they give a box away to women who can't afford this basic right. By exercising social and ethical responsibility in every aspect of their work, Celia and her daughters aim to enrich the lives of girls and young women in the UK. Celia also won Great British entrepreneur of the year in 2019.
Find out more at heygirls.co.uk.
---
Interview with: Mollie Hughes
Mollie Hughes is a Mountaineer, Adventurer and Motivational Speaker based in Edinburgh, Scotland.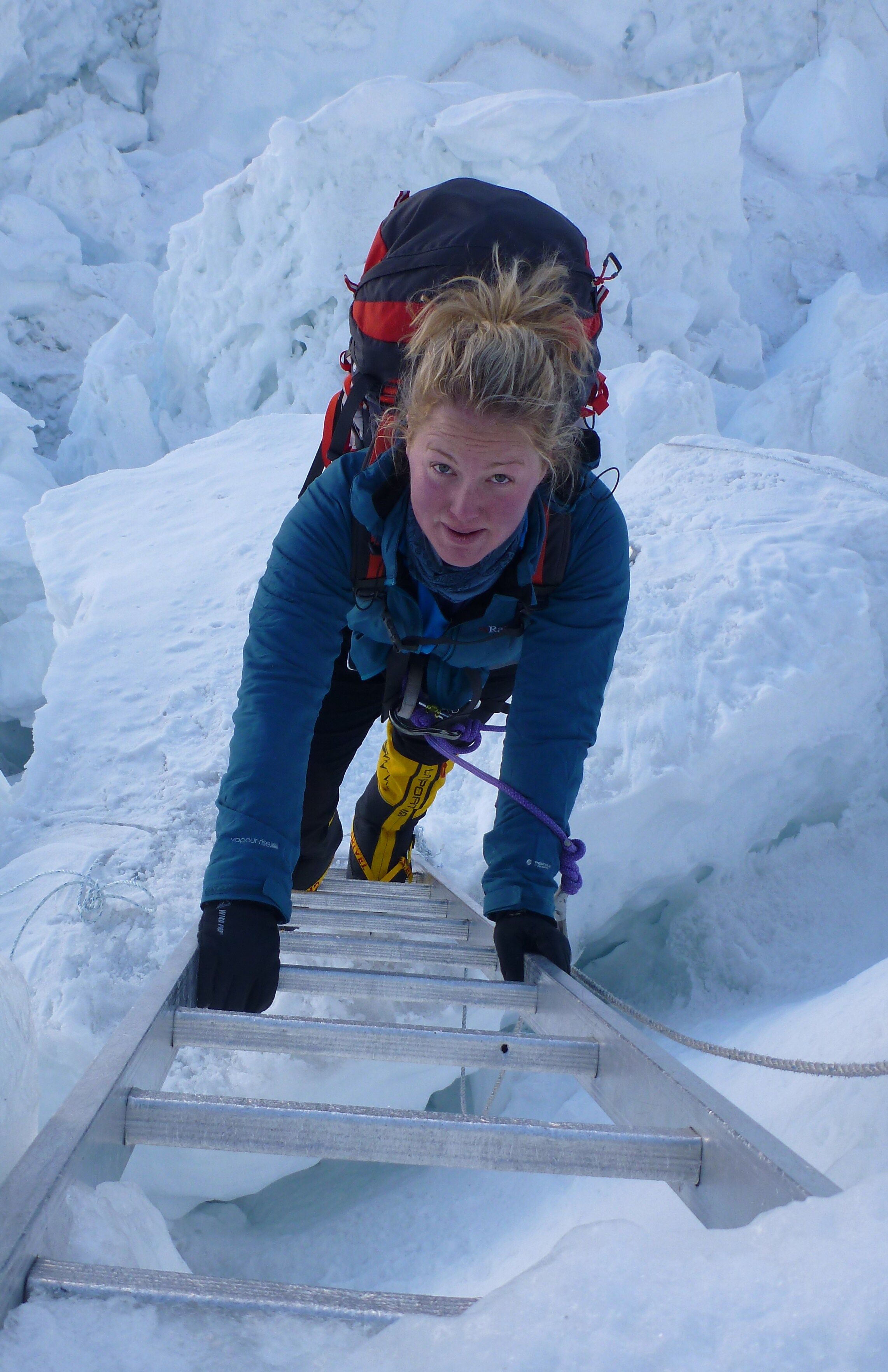 She is the youngest woman to summit both sides of Mount Everest and in 2019 became the first woman ever to ski solo to the South Pole. With her recent, amazing successes, Molly is the perfect person to chat to as we celebrate Scotland's amazing women.
What is it about being a woman living in Scotland, that inspires you?
By having Scotland as my base, I am surrounded by a community of inspiring women to climb, hike and surf with. Scotland is such an accessible and inclusive place to adventure. Just on our doorstep we have incredible mountain ranges, epic coastlines and beautiful islands to explore.
By adventuring in Scotland you are following in the footsteps of so many inspiring women. With most female participation in sport, women have to see it to be it, and we are lucky here in Scotland to have so many visible female role models.
What motivates you to stay at the top of your game?
The best part of my job is when I get to meet young people through visiting their schools or when their parents bring them to hear me speak. It motivates me to hear that I inspire them to push their limits and achieve incredible things. Knowing that I can be a role model to young people helps me through the toughest days on my expeditions, and it's something I thought about a lot whilst I was alone in Antarctica.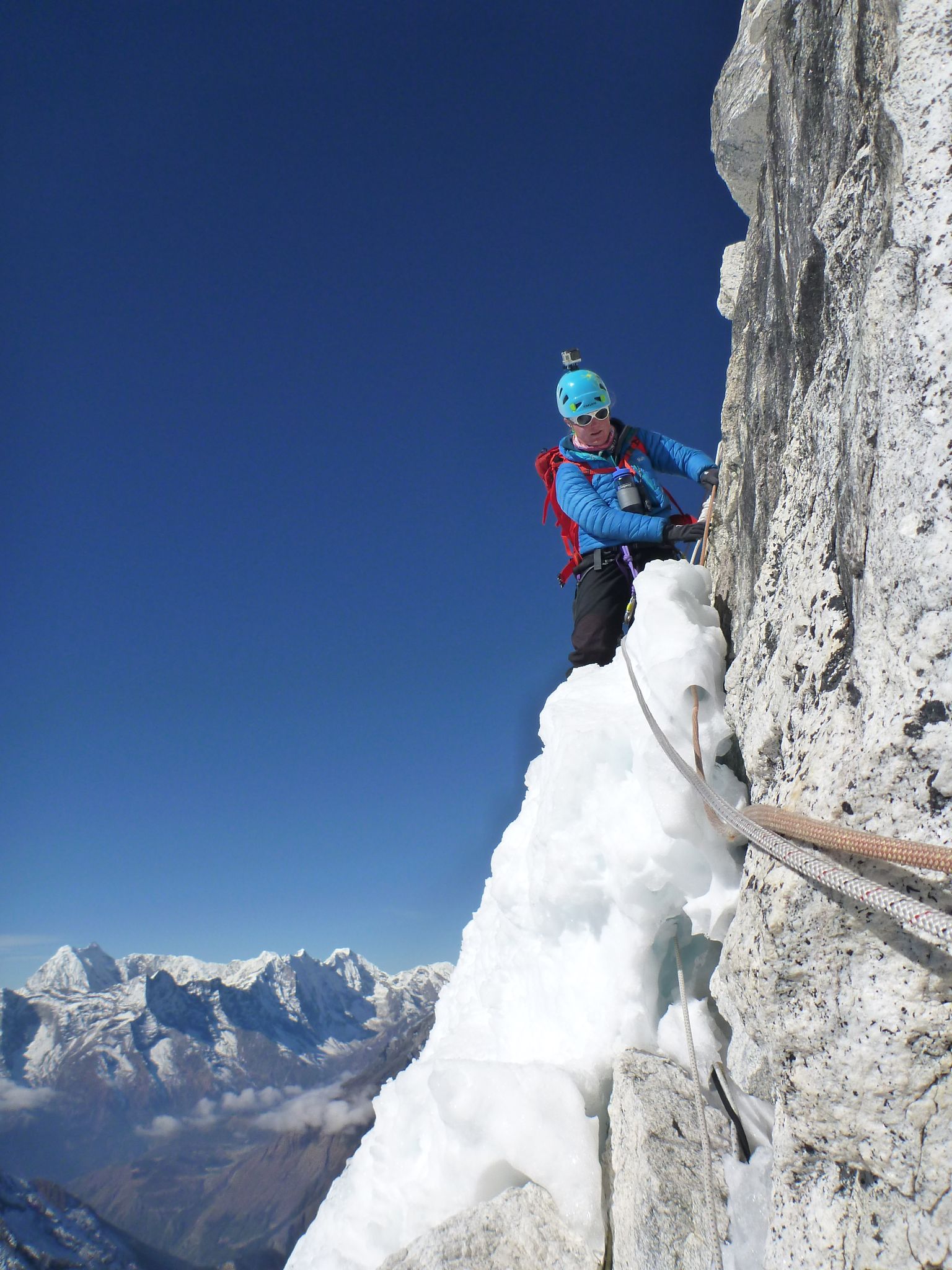 What has been your biggest achievement to date?
On the 10th of January 2020 I reached the Geographic South pole and became the youngest woman in history to ski from the coast of Antarctica to the pole at the age of 29. I began my journey 58 and a half days earlier at Hercules inlet. I skied solo for almost two months, dealing with huge storms, temperatures as low as -45c and no human contact.
On top of having to ski for between 10-12 hours a day, I was pulling a 105kg sled with all my supplies for the expedition. It was the toughest expedition I have ever taken on (and I have climbed Mount Everest twice!) but that sense of achievement when I finally reached the South Pole was incredible.
But even more importantly was getting home to Scotland and meeting people who had been following along with my expedition in the press and on social media, having the opportunity to inspire and give confidence to them to take on their own challenges is the most rewarding part of it all.
Do you think Scotland is a supportive environment for women to become successful?
Having spent my career in the outdoor industry, an environment which can be intimidating and challenging for women to break into, I really think Scotland is making great strides in the right direction to allow its women to be successful. My closest support network which I have built up since moving to Scotland is made up almost entirely of women, and it's those relationships, women supporting women, which are thriving in Scotland and allowing us to become more successful.
Find out more at molliehughes.com.
---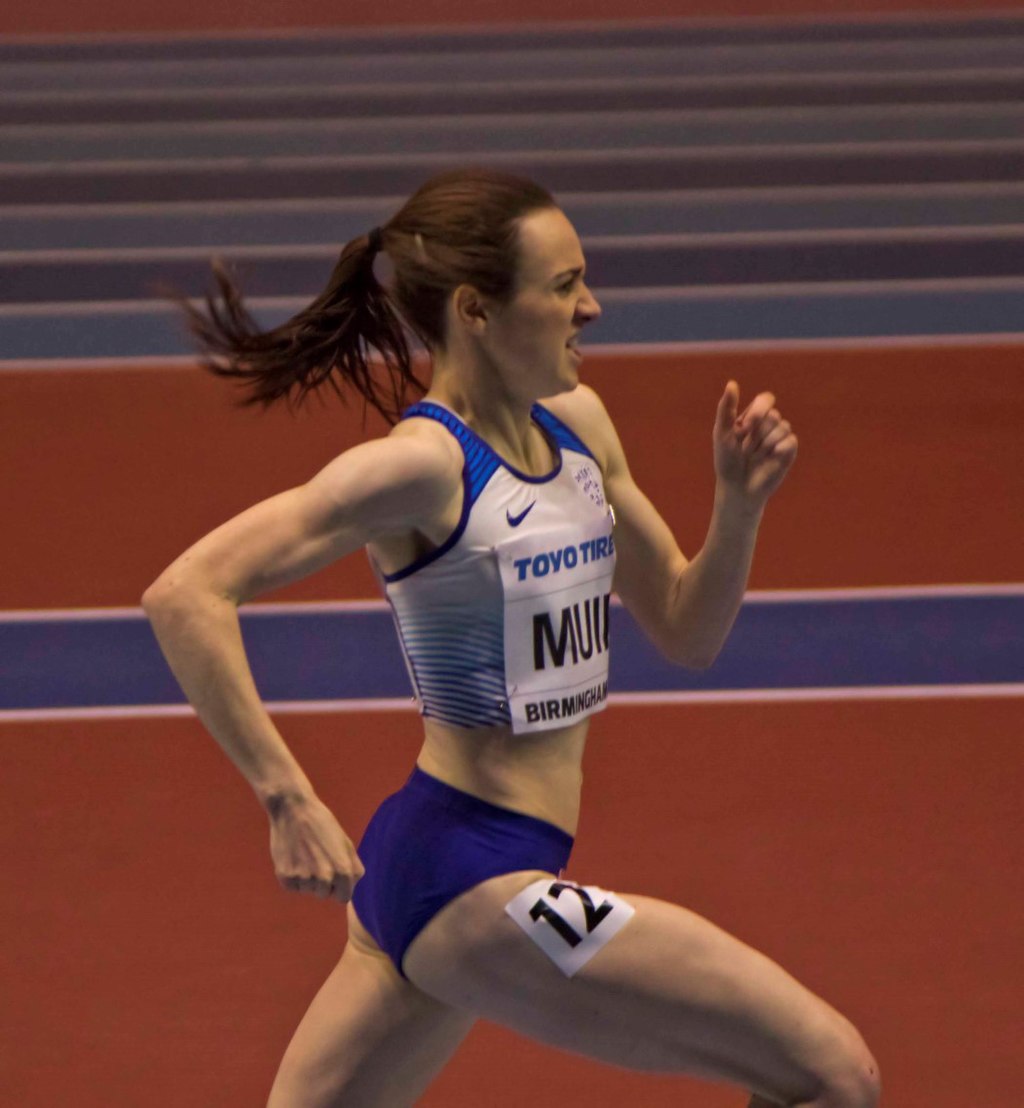 Laura Muir
Laura Muir is a middle-distance runner from Inverness. She is a European champion in the 1500 metres and is also a two-time World Indoor Championship medalist. Despite being highly-favoured to win a medal at the 2018 Commonwealth Games, Laura announced she would miss the games in order to focus on her studies at the University of Glasgow. However, she came back to become the first British woman to win gold in the 1500 metres at the 2018 European Indoor Championships a few months later, a title which she retained the following year. In 2018 Muir also made the headlines by breaking the long-standing British indoor mile record, shaving 5 seconds off the 31-year old record.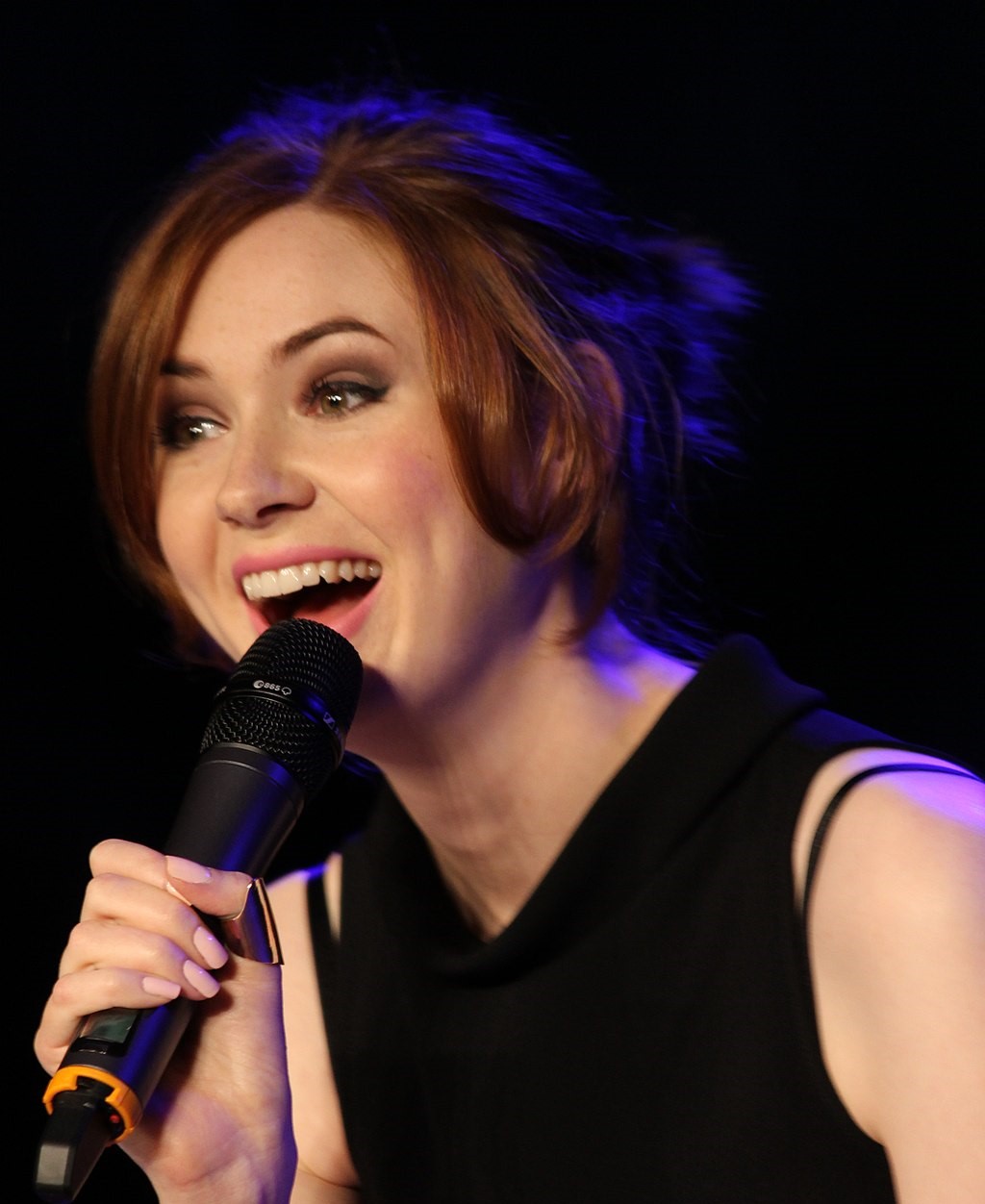 Karen Gillan
Hailing from the Highlands, model turned actress Karen Gillan won the much-coveted role of the Doctor's assistant in the television series Doctor Who. Since then, her acting career has gone from strength to strength and she's taken Hollywood by storm. You may not recognise her under all that make up, but she can be seen alongside the rest of Marvel's superheroes – playing the character of Nebula in both Guardians of the Galaxy movies as well as The Avengers. She also stars alongside Dwayne 'The Rock' Johnson, Kevin Hart and Jack Black in the Jumanji film series.
Olivia Giles
Olivia Giles was born and raised on the west coast of Scotland, attending the University of Glasgow where she graduated with a degree in Law. When Olivia contracted a life-threatening illness that led to her hands and feet being amputated, she dedicated her life to ensuring that the aftercare and rehabilitation she received in Scotland was made available to people in some of the world's poorest areas.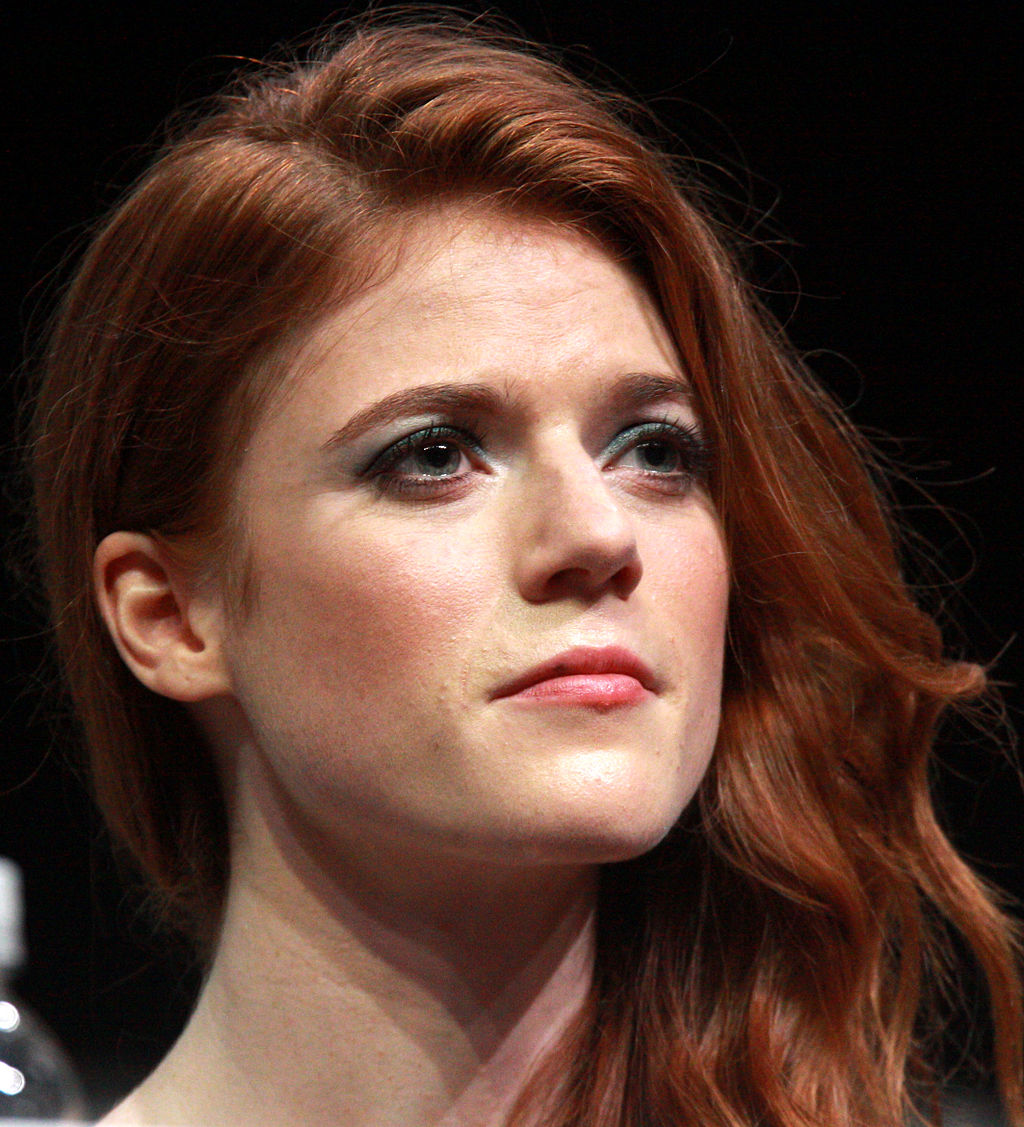 Rose Leslie
Actress Rose Leslie was born in Aberdeen and raised at nearby Lickleyhead Castle where her father serves as the Chieftain of Clan Leslie. Rose is perhaps most well-known for playing the role of Ygritte in the hugely successful Game of Thrones series, and also played a prominent role in another iconic TV show - Downton Abbey. The Scottish BAFTA award winning actress also has an impressive stage career performing in prestigious stages including The Globe.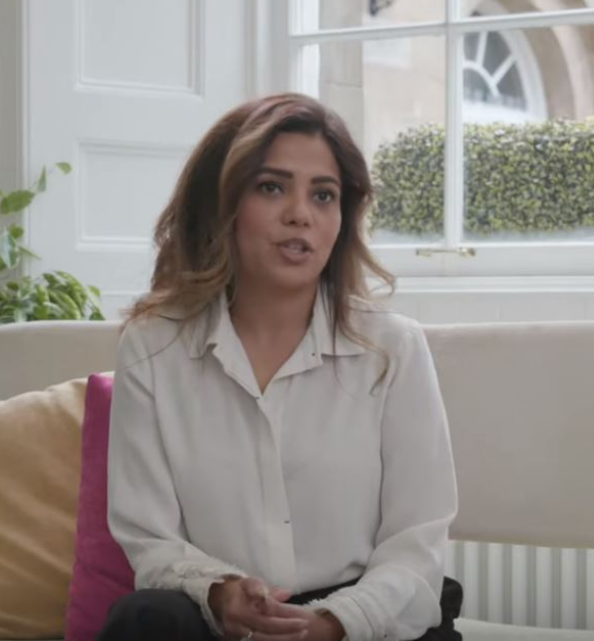 Poonam Gupta
Keen on clean and green recycling opportunities, PG Papers, based in Greenock, Scotland, discovered a niche market that has transformed the enterprising firm into a global trading company. Headed up by Poonam Gupta, CEO, who always had a passion to run her own business, it now exports to around 60 countries. The majority of the paper products handled by PG come from sustainable forestry, and its green ethics involve turning 'waste into cash' by replacing unsustainable plastic products.
Susan Ramonat
Susan Ramonat, originally from the US decided to base her amazing business Spiritus in Glasgow. She and her co-founder, Bob Clint, also from the US, were drawn to Glasgow because of its long tradition of creativity and innovation. Susan's business Spiritus is at the forefront of the healthcare industry, offering ground-breaking solutions to ensure medical devices and equipment are safe and in good order at the point of care.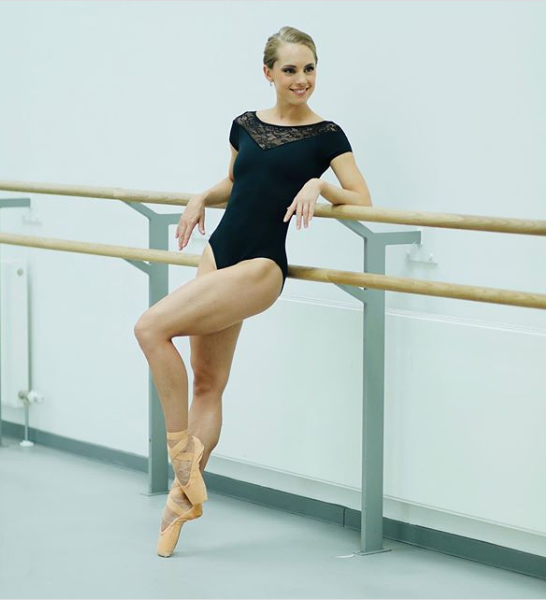 Bethany Kingsley-Garner
Bethany is the Principle Dancer at Scottish Ballet. Originally from Devon, she trained at the Royal Ballet School before she joined Scottish Ballet in 2007, being promoted to Soloist in 2013, and to Principal in 2016. Since then she has been flourishing in their productions as well as becoming a BBC Young Dancer mentor in 2019. With the Scottish Ballet currently on tour, Bethany is helping to showcase Scotland's talent globally.
Find out more at scottishballet.co.uk
Catriona Matthew
Catriona Matthew is a professional golfer, competing around the world for 25 years. Born, raised and still living in East Lothian – just outside Edinburgh – Catriona's success led to her being selected to captain Team Europe in the prestigious 2019 Solheim Cup.