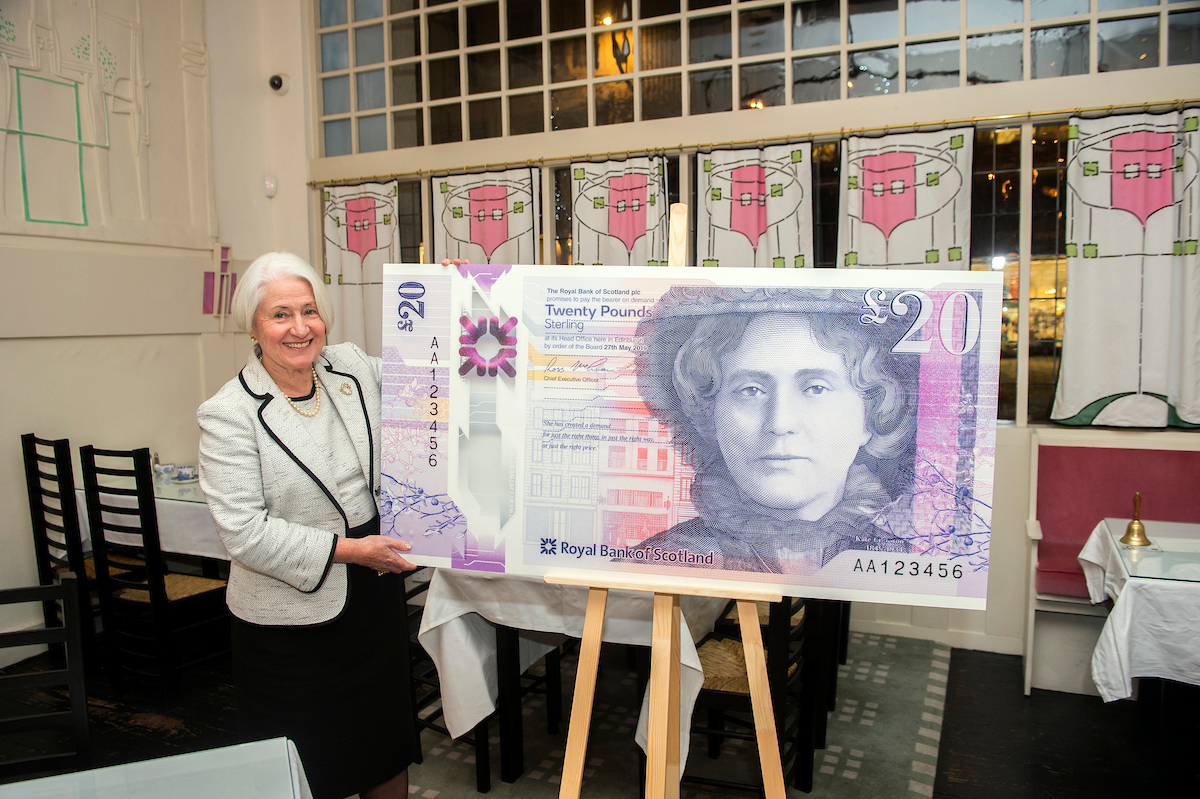 Of course, this is nothing new to the bank, which has long been an innovator in banknote technology. In 1727, the year RBS was founded, the bank issued the first note to feature a human face, a portrait of George II; in 1777 it became the first bank in Europe to issue multi-coloured banknotes (black, red and blue) and in 1826 it became the first British bank to issue a double-sided note.
Famous faces
Their new, polymer notes feature design ideas drawn from a countrywide People's Money consultation. While the reverse side of their new £5, £10, and £20 notes celebrate Scotland's open spaces and wildlife – featuring mackerel, otters, and red squirrels, the faces of the notes will celebrate Scottish women.
The £5 note will feature pioneering Scottish writer, poet and naturalist Nan Shepherd (1893-1981). Author of fiction and poetry, as well as a celebrated non-fiction book titled 'The Living Mountain' (1977) about her experiences walking through Scotland's famous Cairngorm Mountain range, Shepherd is today recognised as a major contributor to Scottish Modernist literature.
The £10 note carries an image of writer, mathematician and astronomer Mary Somerville (1780-1872). Famously lauded as the 'Queen of British science' upon her death, Mary Somerville was hugely influential throughout her life and was nominated to be the first-ever female member of the prestigious Royal Astronomical Society.
Up for the cup!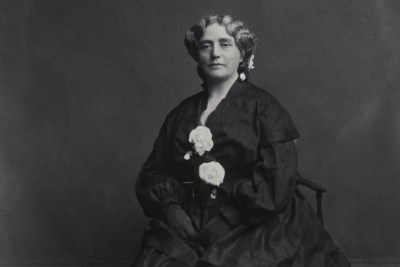 The new £20, due to go into circulation in 2020, celebrates one of Scotland's pioneering female entrepreneurs; Glasgow tea room queen Catherine 'Kate' Cranston (1849-1934), and her world-famous Willow Tea Rooms, in Glasgow's Sauchiehall Street.
A legend in her own right, Miss Cranston not only changed the way women socialised in Scotland, she also ushered in the pioneering interior look known as the 'Glasgow Style' through her patronage of architect Charles Rennie Mackintosh and his artist wife Margaret.
Before Miss Cranston opened her chain of Glasgow tea rooms, it was not the done thing for ladies to socialise without a male chaperone. Her business model, and visionary taste in modern design, freed-up a whole generation of modern ladies to break with Victorian and Edwardian convention and experience a new kind of freedom.
Ahead of her time
The daughter and sister of existing tea room owners, Miss Cranston used her business acumen and design flare to put Glasgow on the world stage and helped transform the city. Gone were the dim and dusty old-style meeting places, replaced by bright and airy interiors, light years ahead of anything found anywhere else in Europe.
Royal Bank of Scotland's senior archivist, Ruth Reed, added: