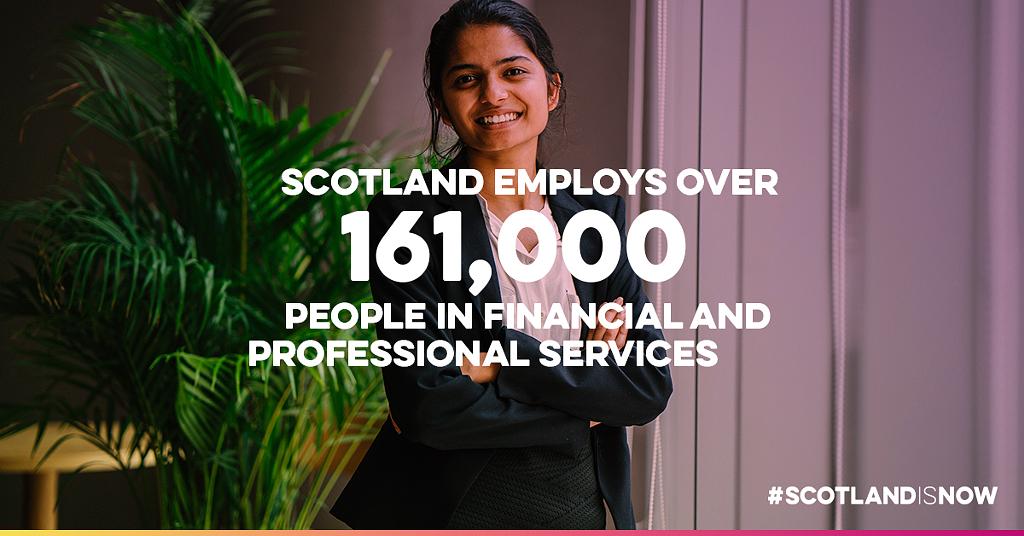 The late, great tech entrepreneur, Steve Jobs, once declared:
"If you're going to make connections which are innovative, don't have the same bag of experiences as everyone else".
Mr. Jobs was bang on the money there.
Close connections between Scottish business and academia are strengthening Scotland's thriving FinTech sector. Graduates coming from Scottish universities offer highly relevant skills, and financial technology firms are influencing course content. The result? Graduate talent closely matches real industry demands.
Scotland already has an international reputation in the world of finance and attracts the UK's most foreign direct investment after London.
Its strength lies in diversity - there's expertise in Scotland across pensions, investments, banking, professional services, asset servicing and many other sectors in the financial industry.
Today, proven know-how, coupled with FinTech expertise, embraces big data, blockchain, distributed ledgers and open banking. Want to know how FinTech talent can forge your business? Here are four fantastic aspects of talent powering FinTech in Scotland:
1. FinTech higher education for every Scottish business
In 2016, the UK's first MSc in FinTech was launched at the University of Strathclyde in Glasgow, a city that employs over 10,000 people in a range of financial roles.
The programme is overseen by Daniel Broby who's worked in leading roles for many global financial services firms, making him ideally placed to forge links between the university and Scotland's growing FinTech sector. He says: