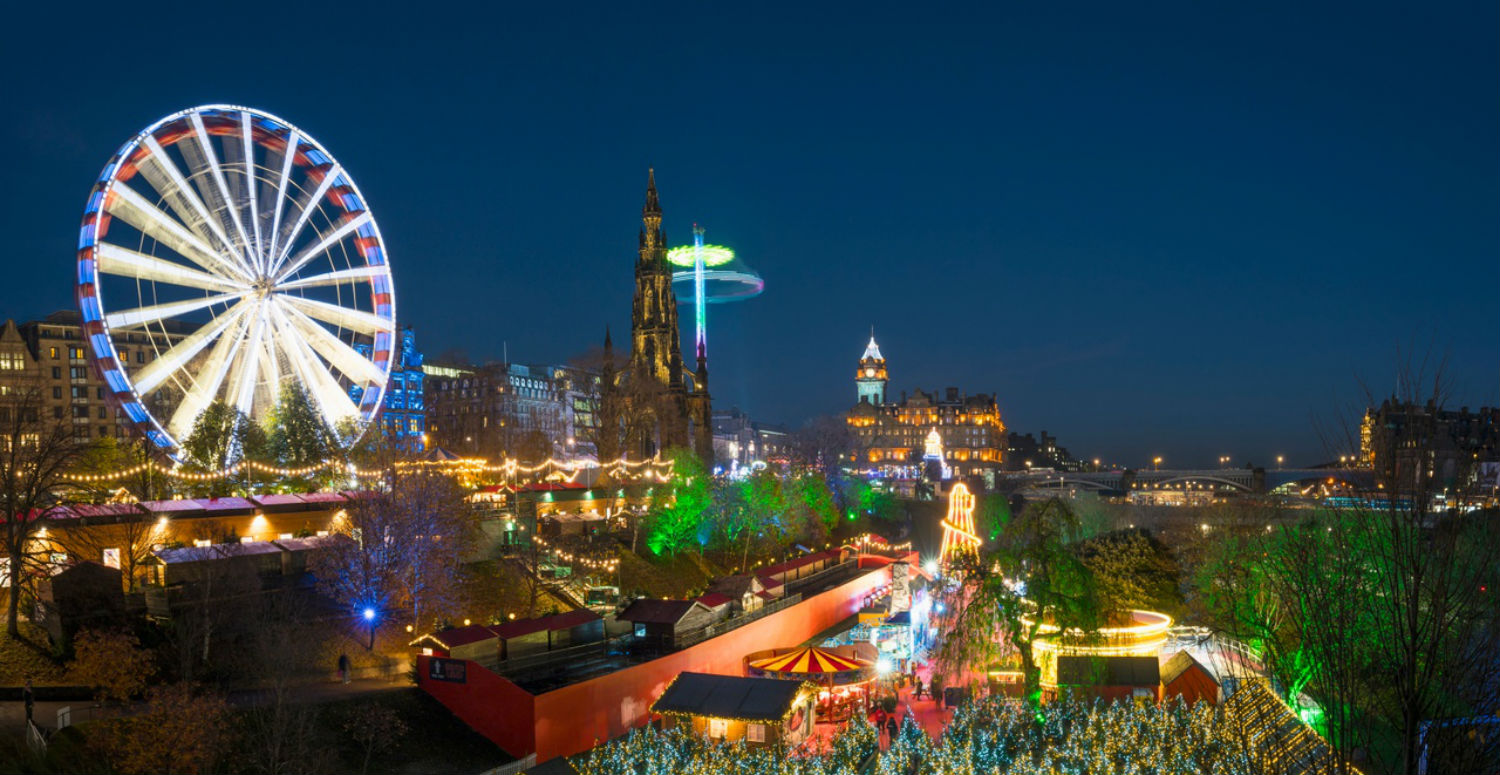 'Tis the season of giving', so they say, and 2018 has been the gift that kept on giving on Scotland's investment front. It's sprinkling extra festive magic as we look back at some of the major industry investments and business announcements over the past 12 months.
This year has proved to be an investment cracker, despite its economic ups and downs. Importantly, 2018 has given an illuminating warm glow to attract businesses from all over the world, heralding an equally warm welcome to those wanting to live, work and invest in Scotland.
All this in the face of challenging economic conditions, both in the present and future.
From Scotland's mini space-race, and a new world class museum, to beer and banking giants showcasing Scottish innovation, 2018 has been a star of wonder for organisations and people to realise their ambitions here.
And it has some big boots to fill: Scotland remains the UK's most attractive place for Foreign Direct Investment (FDI) after London, reflecting increasing business deals here, up from 681 to 746 in (2017/18) compared with the previous years.
The result? It all adds up to Scotland being a fantastic magnet for people to live and build their careers here. Little coincidence why the number of people in jobs in Scotland increased by over 12,000 this year.
So, what else from 2018 gives festive cheer?
Scottish food and drink provenance is worth toasting this Christmas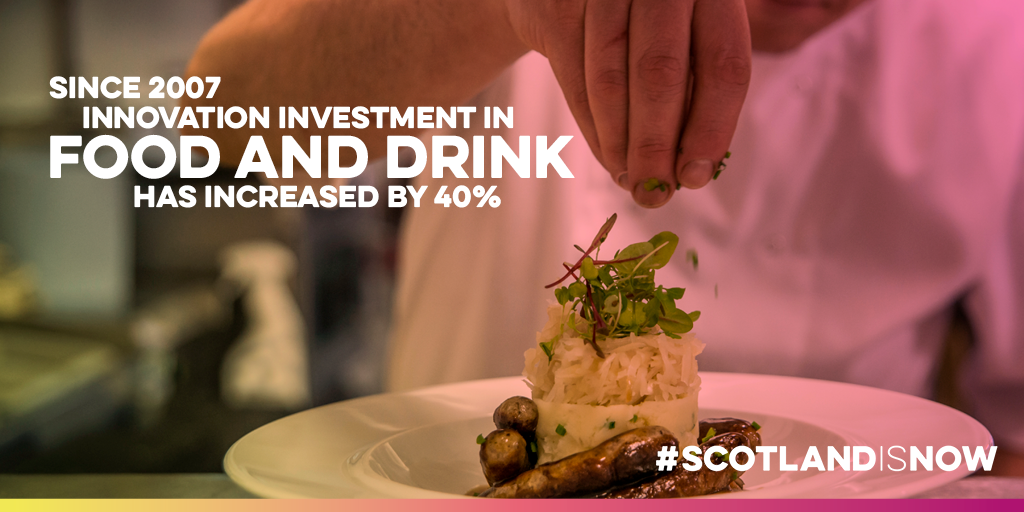 Scotland's food and drink provenance has once again proved to be extra tasty this year. With exports topping £6 billion last year, this year's figures could be even higher, satiated by a scorching summer that boosted food sales to their highest level in five years in July (SRC-KPMG Scottish Retail Sales Monitor).
Scotland's thriving food and drink industry - famed for seafood, red meat and emerging whisky, beer, gin, rum and vodka markets - all hit the headlines in 2018, whetting the appetite for provenance in this sector from all over the world.
Scottish craft brewers, Brewgooder and BrewDog, exemplify Scotland's generosity of spirit in the literal sense: BrewDog has made some New Year resolutions, intending to sample the whisky, gin and rum markets. And it aims to fly even higher by chartering 'beer flights' so passengers can drink, think and hopefully buy Scottish beer, and has already opened a beer hotel in America.
Meanwhile, Brewgooder shipped its one millionth can of beer this year. And it has a humanitarian heart too: it donates profits from its beer sales to bring clean drinking water to deserving overseas' communities, many along dusty roads.
Sample Scotland's food and drink sector
Scotland's mini space race has blast off
In July, Sutherland in northern Scotland, hit the headlines as the UK's first spaceport, following investment by UK Space Agency (UKSA) and the Highlands and Islands Enterprise (HIE). Scotland's space industry has plans to grow from £1 billion to £4 billion by 2030, potentially creating thousands of new jobs.
Helping to drive the project is the Clyde Space company, which built the UK's first Cubesat in Glasgow, supported by US company, Spire, which chose the city as its European base. More recently, Skyrora Ltd signed a five-year lease to base its headquarters in Edinburgh, using Scotland as a home to launch satellites into full orbit.
And the best part? There are now more Glasgow-built satellites in orbit than in any other city in Europe! A fact that's out of this world. Literally.
It's game on for Scotland's global gaming success story
Offering a much-needed break from festive TV, thousands of us will be gaming this Christmas, and especially to road test exciting new games. Did you know Scotland is the UK's third largest producer of video games, after London and the south-east of England?
Over 1500 permanent staff are now working on games development in the sector across 91 companies in Scotland, supported by 2,800 employees in jobs that indirectly support the sector. Big hitters to come from Scotland's gaming ginoromity include, of course, Grand Theft Auto, Lemmings, Minecraft, Crackdown and Red Dead Redemption 2.
The National Geographic named Dundee's V&A as a world must-see exhibition
September saw the opening of what is described as a global 'must-see visitor attraction' by The National Geographic: Dundee's V&A museum. The new £80m development is a testament to Scotland's booming tourism industry, and could attract half a million visitors in its first year, creating a range of investment opportunities in Dundee.
Already heralded as the 'welcome source of new high-profile international attention', the museum is part of Dundee's £1 billion regeneration project, and its economic benefits to the city and Scotland could be monumental.
Exciting New Year investment horizons for 2019

From food and fintech to tech and tourism, expect 2019 to build upon 2018's many exciting investment announcements. What about investors' greatest wish list for 2019? It's likely to remain focused on investing in a progressive, pioneering and world-class country such as Scotland.
Watch out for more news on Barclays' exciting new campus in Scotland. It could have chosen anywhere else in Europe - but it chose Scotland to build its state-of the art facility to host key bank functions, such as technology and operations. A wise move.
Employing up to 2,500 additional professionals, the new development is a ringing endorsement to Scotland having the UK's largest financial sector after London, and the third largest in Europe.
Scotland has a business ecosystem strongly supported by Scottish Development International, Scottish Enterprise, the Highlands and Islands Enterprise, the Scottish universities and business incubators. Together, they all equate to bright horizons for 2019. And our investment potential in technology, fintech, food and drink, life sciences and big data is huge. Very huge. And it's westward and eastward leading too.
What else? Scotland's thriving data sector is set to be worth £20 billion over the next five years (Scottish Enterprise), while Fintech Scotland intends to make the nation one of the world's top five fintech locations by 2020.
Morgan Jones of US company @Televerde believes Scotland is a perfect match for its European HQ #InvestScotland

— SDI (@ScotDevInt) November 21, 2018
Similarly, the Life Sciences Strategy has huge aspirations in Scotland: to deliver a combined turnover growth of £8 billion for life sciences by 2025. Like on Christmas Eve, there's so much to look forward to in 2019. And Scotland has strength numbers as a small country that's so big on innovation and ambition.
They are words to make merry, even though 2019 will be a challenging year. The New Year message is clear:
Scotland is now as place to invest, live and work. More than ever.
Merry Christmas.