"Too much of anything is bad, but too much good whisky is barely enough". - Mark Twain
The above line, from legendary author, Mark Twain, is just one of the countless sayings, phrases or quotes that sum up people's love affair with Scotland's national drink - and who can blame them. With a history stretching back more than 500 years, it's fair to say that Scotland has perfected the art of whisky making. When your product evolves from a Scottish drink spirit, 'Uisge Beatha' - which literally translates as 'water of life' - you know you're probably onto a good thing.
Simply put, Scotch Whisky is a jaw-dropping brand that just keeps on giving - especially in global exports and provenance. The numbers speak for themselves: an incredible 41 whisky bottles are exported from Scotland every second, with exports growing by 7.8% to a mind-blowing £4.7 billion in 2018 - we did say it was popular. And, last year, America became the first £1 billion whisky market.
Quality AND quantity
Whether you're an overseas whisky buyer, investor, importer or distributor, a drop of the Uisge Beathe will bolster your business's balance sheets wherever you're from in the world.
Whetting the whistle of this global growth is largely driven by the expanding market for premium spirits, reveals the Scotch Whisky Association (SWA), headquartered in Edinburgh. The SWA believes that Scotch whisky is in a better position than ever to take advantage of this, given its unrivalled reputation for quality, authenticity and provenance.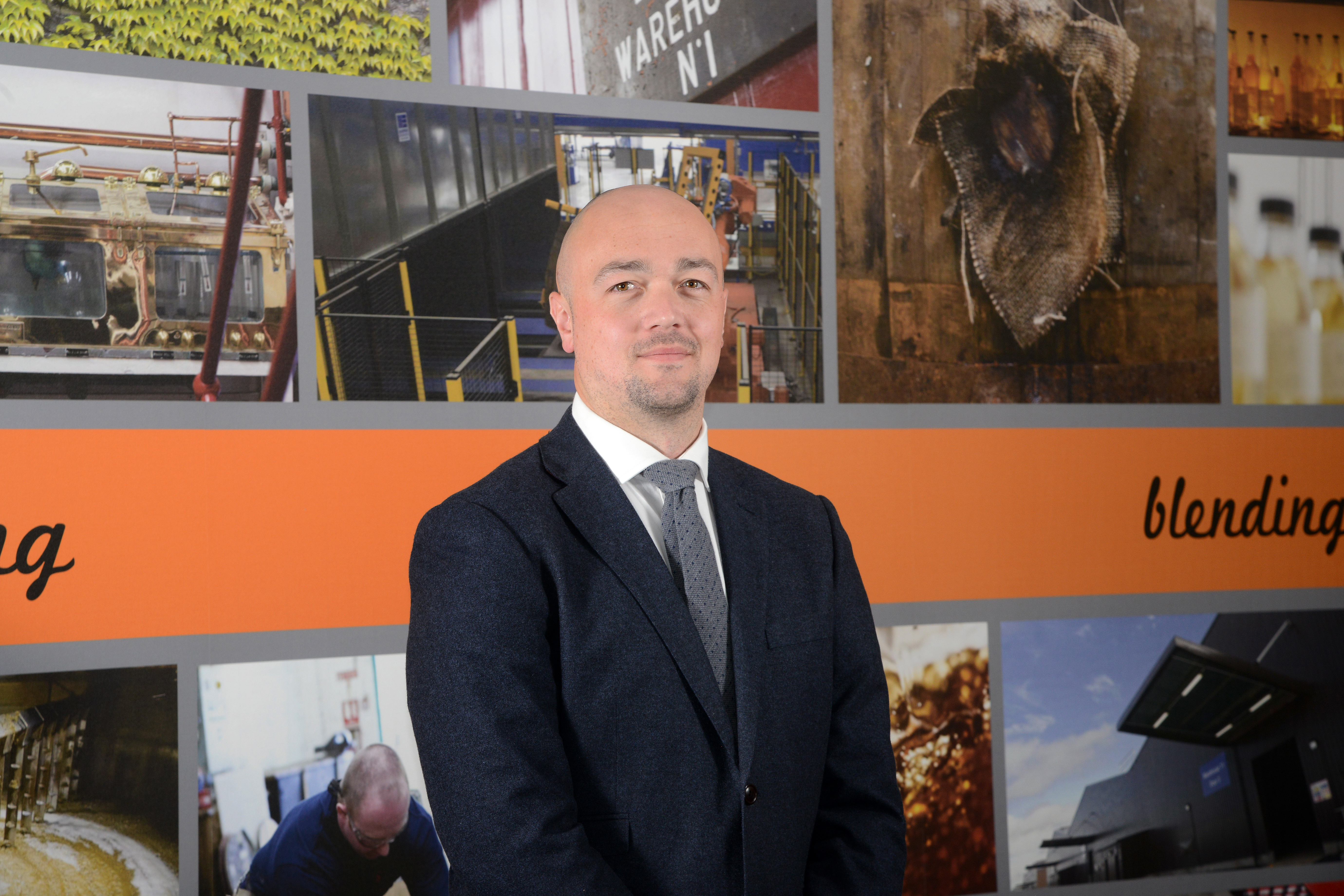 Graeme Littlejohn, SWA Director of Strategy & Communications, said:
"Scottish Whisky is a unique global product. We've had a bit of a head start; a 500 year head start! Scotland started exporting whisky over 150 years ago. Some of the major brands you see around the world: Johnnie Walker, Chivas Regal, Dewars to name a few have a rich heritage and legacy from some of the whisky entrepreneurialism of the 19th century".
Scotland's global whisky brand has grown to reflect the depth and breadth of its continued spirited trajectory. From an industry first distilled five centuries ago in the Scottish Highlands, the highly commercial whisky industry is more captive than ever for overseas investors. Did you know there are no fewer than 128 operating distilleries across Scotland that export to 180 countries around the world? You do now.
Investing in whisky offers vast potential all over the world
China, for example, has the world's biggest spirits market and, despite Scotch whisky exports there being just 0.1% of the total market, it is still worth a whopping £80 million a year! India, too, is another massive captive market, having a 'very developed' taste and appreciation of the product. Again, despite whisky being only 1% of the market, it has the potential to expand from £100 million a year to £0.5 billion.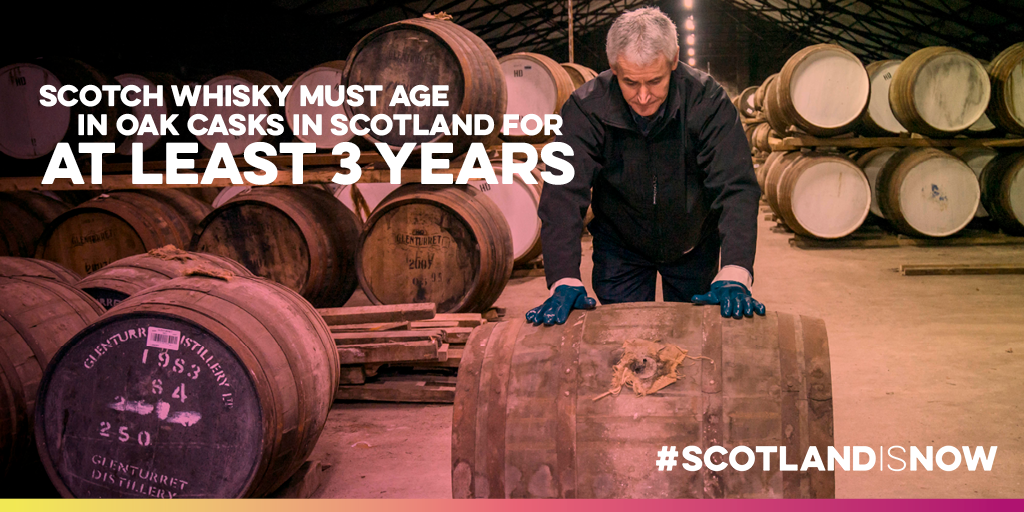 Whisky provenance from Scotland is key. And blended Scotch whisky has bolstered its position as the bedrock of the industry, with global exports of £3.04 billion last year. There was further growth in exports of single malt Scotch Whisky, increasing by 11.3% to £1.30 billion. Graeme enthused:
"It's not just the 41 bottles exported globally every second, it's the little piece of Scotland exported every second as well. People learn about Scotland through its national drink, and hopefully they will visit here, and its distilleries, learn more about the nation and want to invest in a highly-commercial product and brilliant brand".
So why is Scotch Whisky so worth investing in?
Graeme adds that more investors than ever are seeking to invest in a product steeped in such global prominence and time-honoured history. Scottish grain, natural spring water and traditional craftsmanship give whisky a provenance and a heritage that is globally-unrivalled, making the 1000s of Scottish whisky brands a hot prospect in investors' minds.
The modern whisky market is twice as nice with ice: Continual brand innovation is key to keeping the order books full. Traditionally seen as a drink served neat or with water, the modern '#whiskyisnow' serves global markets with a cool bar culture, quaffed with ice, such as in North America. He added:
"Global markets for whisky are diversifying. Far from simply being a Hogmanay (New Years') toast or sipped from a Quaich at a wedding, modern drinkers are increasingly being wooed by mixing whisky in a cocktail. Think Whisky and Soda or a Smokey Cokey (coke mixed with an Islay whisky) and you'll soon discover why international markets are diversifying to cater for future tastes."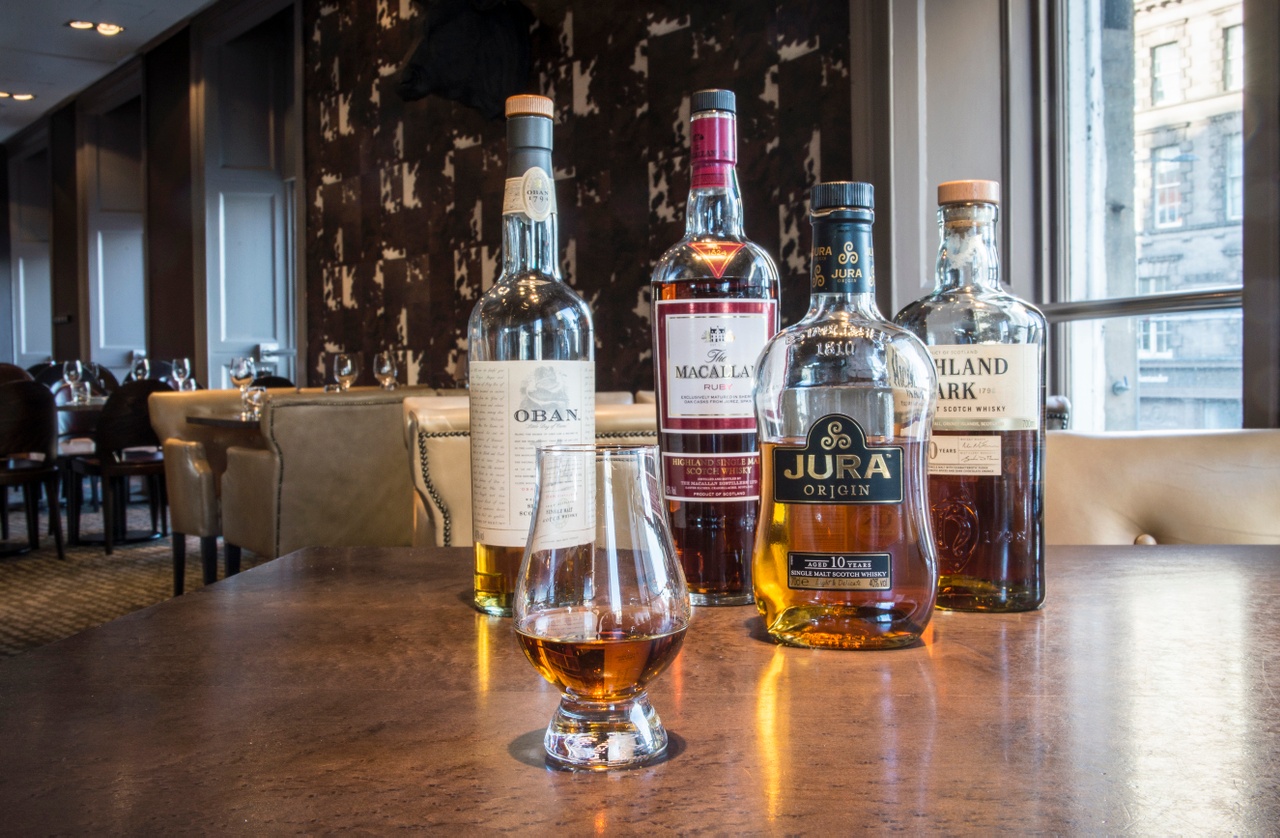 Scottish whisky must be genuine with no half measures, insists Graeme. It has to be the real deal. And it has to fulfil the recognition it deserves: you can only make Scotch Whisky in Scotland, matured in oak casks for at least three years on Scottish soil, and this is set down in regulations.
Evolving palettes want whisky in weird and wonderful ways: true, it can be paired with chocolate, and with a smokey or blue cheese to capture new and exciting export markets. And, for the traditionalist, who would refuse whisky and haggis – and a dram to wash down Scotland's national dish? Not us anyway.
Global exports have gone down a treat with SWA help
As the trade body for the whisky industry, the SWA is committed to maintaining standards of the product all over the world. It has 71 member companies involved with whisky production, whether this includes the global giants such as Diageo, (which will open a new national visitor centre in Edinburgh), Chivas Brothers, William Grant and Edrington to smaller distillers such as Isle of Harris, Kingsbarns and the Isle of Raasay.
And the greatest aspect worth toasting? The huge potential value of Scotland's already booming whisky market of course. The world remains more whisky-thirsty than ever. And whisky is a wonderfully-warming free spirit that makes merry - merry to the tune of £5 billion now, up from £2 billion in 1990.
Provenance is the perfect word. And, to repeat Mr Twain, 'too much good whisky is barely enough.'