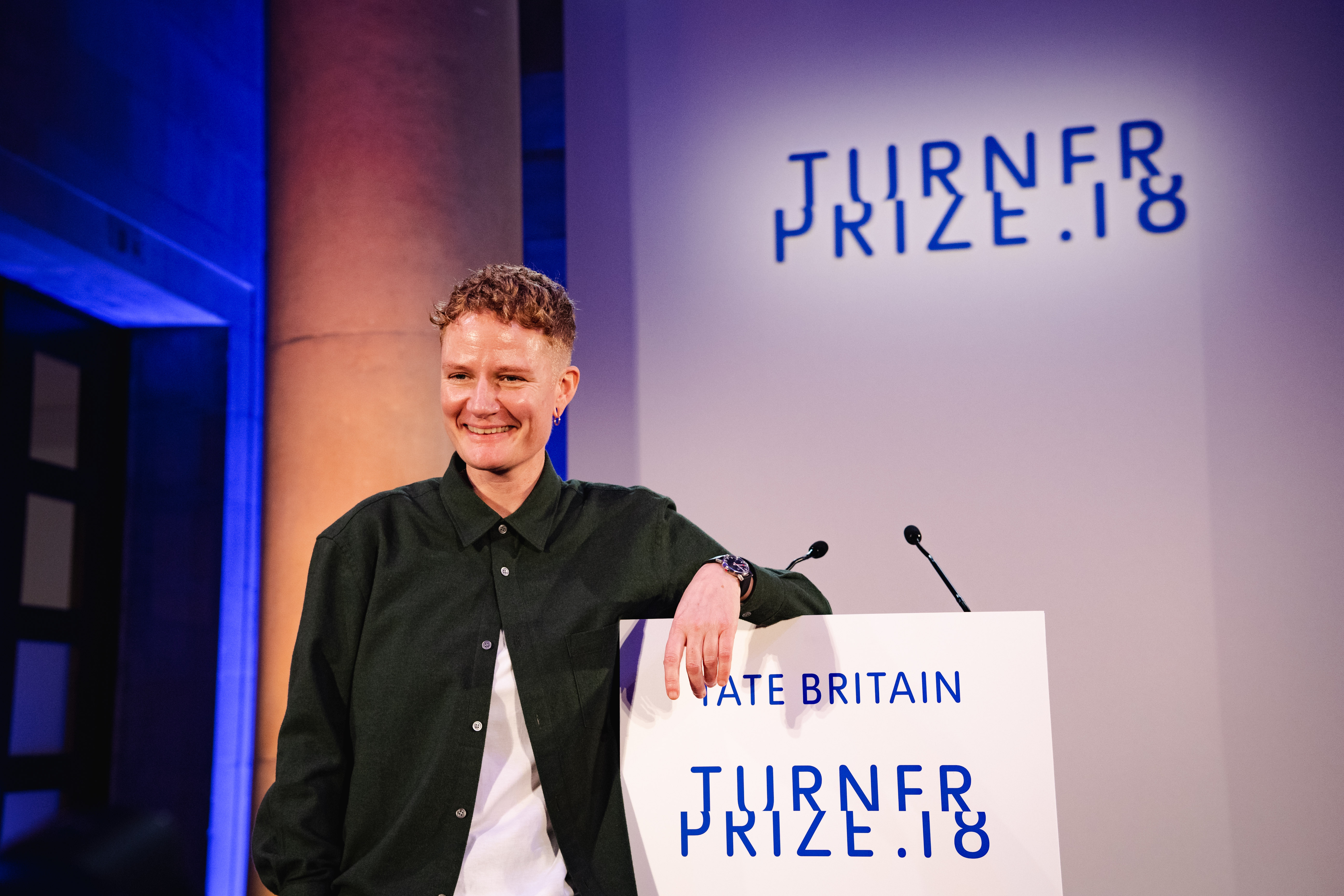 Scotland might be on the edge of Europe, but we are a creative centre in the global arts world.
Glasgow-based artist and film-maker, Charlotte Prodger, who has just won the 2018 Turner Prize, credits much of her success to the supportive environment arts education enjoys in Scotland.
Speaking on Tuesday night, Prodger, 44, who picked up the £25,000 arts prize at London's Tate Britain Museum, said she wouldn't be where she was if it wasn't for the public funding that she received from Scotland, in the form of free higher education, and then later artist bursaries and grants to support not only the production of work but also living costs.
The film-maker triumphed over the three other nominees with her solo exhibition at the Bergen Kunsthall in Norway, which featured two film works, Bridgit and Stoneymollan Trail. Shot entirely on her iPhone, the films explore class, gender, sexuality and Neolithic goddesses.
Prodger filmed the work over the course of a year and included footage of her at home and on her travels. Her narration includes snatches of autobiography – coming out as gay in Aberdeenshire in the early 90s, people being unable to tell whether she is a boy or girl, and people's assumption that her girlfriend is her daughter.
The artist has described the piece as being about the fluidity of identity from a queer perspective; an exploration of the intertwining of landscape, body, technology and time.
The Bournemouth-born artist has been making moving-image works for 20 years and is on many contemporary art radars. But she is far from being well known and the jury said her recent work represented a breakthrough into a new, more expansive way of working.
Speaking after her win, Prodger said:
"I feel very honoured, blown away really. It's quite surreal. It feels lovely."
Alex Farquharson, director of Tate Britain, who chaired the judging panel, said Prodger's work represented the
"most profound use of a device as prosaic as the iPhone camera that we've seen in art to date".
Prodger is just the latest Glasgow School of Art alumni to claim Britain's most prestigious modern art prize. Since the Turner Prize's launch in 1984, six GSA graduates have won the award, with the city's art school also producing almost 30% of award nominees. That level of success, often dubbed the 'Glasgow miracle', proves, once again, that when it comes to exploring art and imagination, Scotland is now…