The brewer has revealed a complete rebranding of their most popular beer, Punk IPA, which for the next four weeks will be known as Pink IPA.
The name change is made with tongue firmly in cheek and has been satirically dubbed the 'Beer for Girls'. Pink IPA is BrewDog's clarion call to close the gender pay gap in the UK and around the world and to expose sexist marketing to women, particularly within the beer industry. Scotland is already home to the smallest gender pay gap in the UK, but efforts like this highlight that there is still much work to be done.
Furthermore, BrewDog will be donating 20% of its proceeds from bottled Pink IPA and Punk IPA to causes that fight against gender inequality. They are using the Pink IPA campaign to call for clear and consistent reporting around calculating the gender pay gap and what businesses should do to close it. As such, the brewery's donations will go to causes that address current gender disparities and also seek to boost the number of young girls interested in a future in STEM industries.
Sarah Warman, BrewDog's Global Head of Marketing, commented:
"The fact that the gender pay gap is still an issue in 2018 shows that not enough action is being taken to tackle inequality. We want to accelerate change by empowering more women to make their voices heard and calling out industries and employees that need to do more. With Pink IPA, we are making a statement the only way we know how – with beer".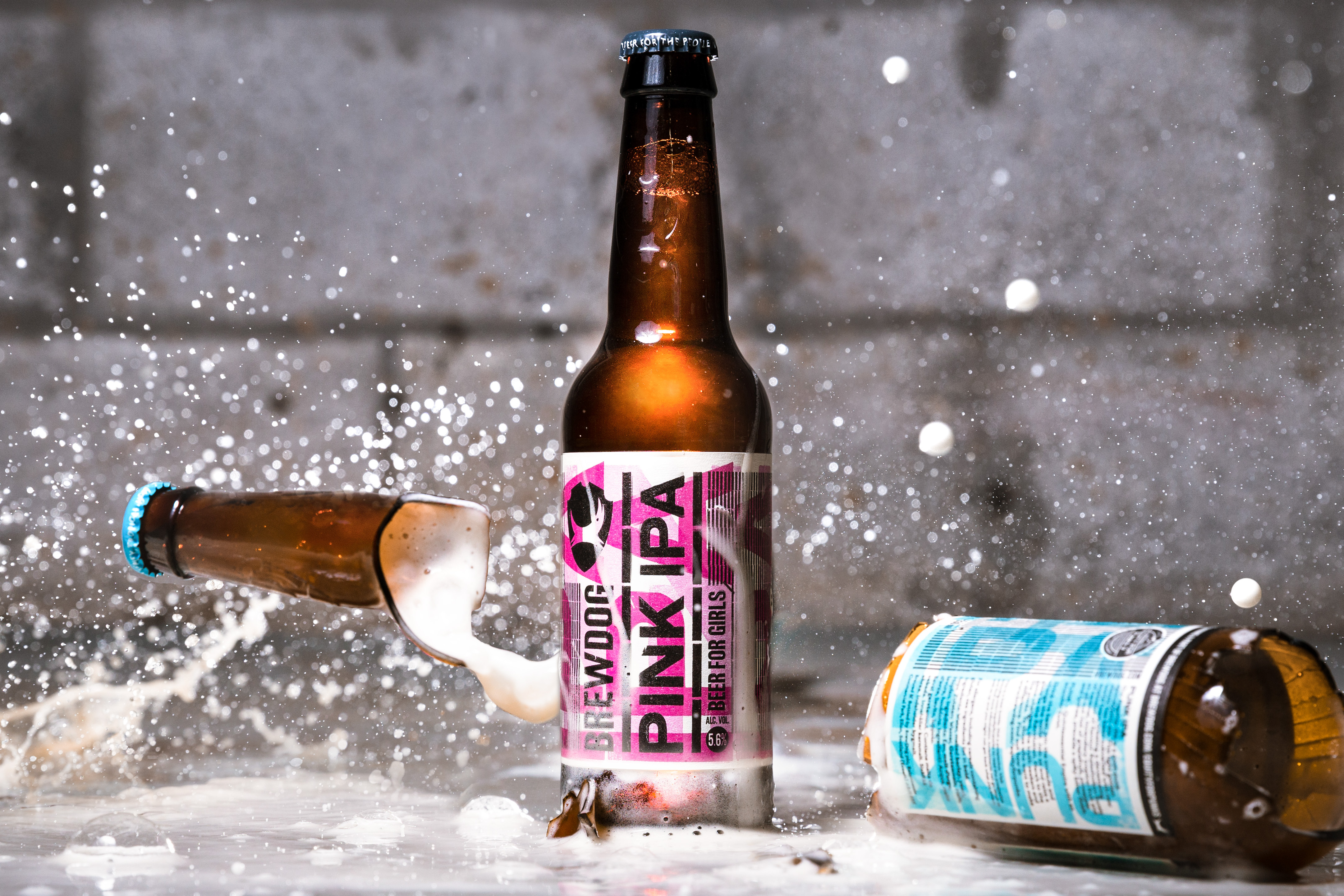 As well as throughout the UK, Pink IPA will also be sold in South Korea, Ireland, Germany, USA and The Netherlands. As an added incentive to raising awareness, and more money for incredibly worthy causes, the brewer will also be serving the beer at 20% cheaper in their bars across the globe to all females.
James Watt, BrewDog co-founder, added:
"Anything that promotes division, exclusion or elitism is antithetical to what we stand for at BrewDog and what we believe beer should be about. We exist to break down walls- physical and invisible- that prevent people from following their passions and enjoying the awesomeness of beer".
This is a unique and quintessentially Scottish way of engaging with a problem that persists globally. However, as we continue to work towards ensuring a system that rewards men and women as the equals, we know there is still work to be done. This work may be long and hard, but it's good to know that there is a frosty cold beer waiting at the end!