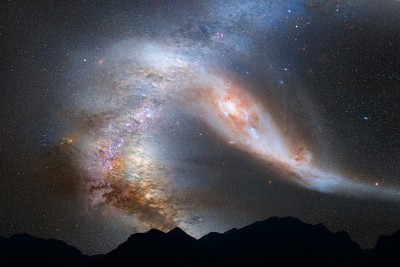 That's because a number of pioneering researchers are doing incredible work here that will help shape the way we understand our universe.
Two of these great minds will be taking to the stage for the latest TEDx Glasgow event, which is celebrating its six year anniversary in 2018. These space explorers will share their research and their theories with a wider audience, both educating and amazing in equal measure. In anticipation of this, we wanted to provide a little insight into what it is that they do.
Professor Sethu Vijayakumar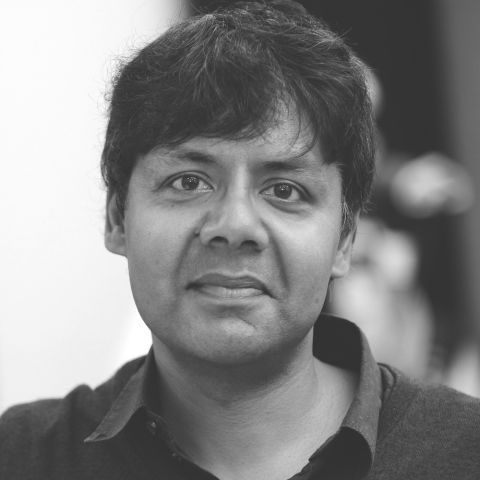 Sethu Vijayakumar is a Professor of Robotics at The University of Edinburgh and also holds the prestigious Royal Academy of Engineering – Microsoft Research Chair. If that wasn't enough, Professor Vijayakumar is also the founding director of the Edinburgh Centre for Robotics. To put it simply, he knows his robots, and he's one of the foremost experts in the field today.
Professor Vijayakumar's latest venture is working in conjunction with none other than NASA. The project, codenamed 'Valkyrie', is working to place a humanoid robot on the surface of Mars! The NASA Valkyrie is one of the most advanced humanoid robots in the world. It was initially constructed to carry out disaster relief manoeuvres here on Earth, but has since been chosen to work in even trickier terrain – on the red planet.
The robot was constructed by NASA-Johnson Space Centre in 2015 and delivered to Professor Vijayakumar at The University of Edinburgh in the spring of 2016. Valkyrie, which weighs 125kg and stands at 1.8m tall, will help enable breakthroughs in humanoid control, motion planning and perception. Once its training is completed, the Valkyrie will eventually head to Mars as a precursor to manned missions.
When he's not working on Mars-bound robots, Professor Vijayakumar can also be found on BBC Two's cult TV programme, 'Robot Wars', where he is a judge. He also has a well-earned reputation for bringing science and technology to the public in an easily-digestible way and has won several awards for his ability to bring complex notions to the masses.
In his talk at TEDx Glasgow, Professor Vijayakumar will explore some of the daring ideas that are out of this world but can have a profound impact on our daily lives. In the modern world, Robotics are changing the way we work, play and explore and he'll offer ideas that would have been considered impossible just a decade ago but are now critical to the very survival of our race.
Professor Catherine Heymans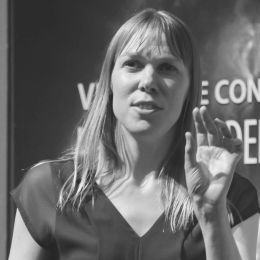 At a time when there is a real boost to encourage women to enter the STEM sector around the world, Scottish-based Catherine Heymans is helping lead by example. Catherine is a Professor of Astrophysics at The University of Edinburgh, and she specialises in observing the dark side of our universe.
Using deep sky observations, Professor Heymans is testing whether we need to think beyond Einstein in our current theory of gravity. The work she is doing is literally changing the way experts consider their view of the cosmos.
You may not know this, but just over 95% of our universe comes in the shrouded form of dark energy and dark matter – things that we can neither explain nor directly detect. This means that only 5% of the universe is made up of things we are familiar with here on Earth.
Together, these two dark entities play out a cosmic battle of epic proportions, with the gravity of dark matter slowly pulling structures in the universe together, and dark energy fuelling the universes accelerated expansion, making it ever harder for those structures to grow. It is here, in the darkness, that Professor Heymans spends most of her time working.
It's her job to explore this 'dark' enigma and attempt to find out where we must search for the right answers to unlock the secrets of the universe. To help aid her quest, Professor Heymans has used the world's best telescopes in a bid to map out the invisible dark matter in our universe and confront different theories on this dark universe.
Professor Heymans has co-authored over 150 articles in scientific journals and written the popular science book "The Dark Universe". She is also a fellow of both the European Research Council and the Royal Society of Edinburgh, and she holds the 2017 Darwin Lectureship from the Royal Astronomical Society.
The amazing thing about Professor Heymans is that she actively encourages people to question her theories, and openly admits that hers – or anyone else's – could be completely incorrect.
In her talk, she will explain why she thinks that in order to truly understand the dark universe we need some new form of physics that will forever change our cosmic view.