Scotland is blessed with up to 17 hours of daylight in summer, with the sun setting well into the late evening. Make the most of it by trying out these great things to do in the Scottish outdoors this summer.
Family activities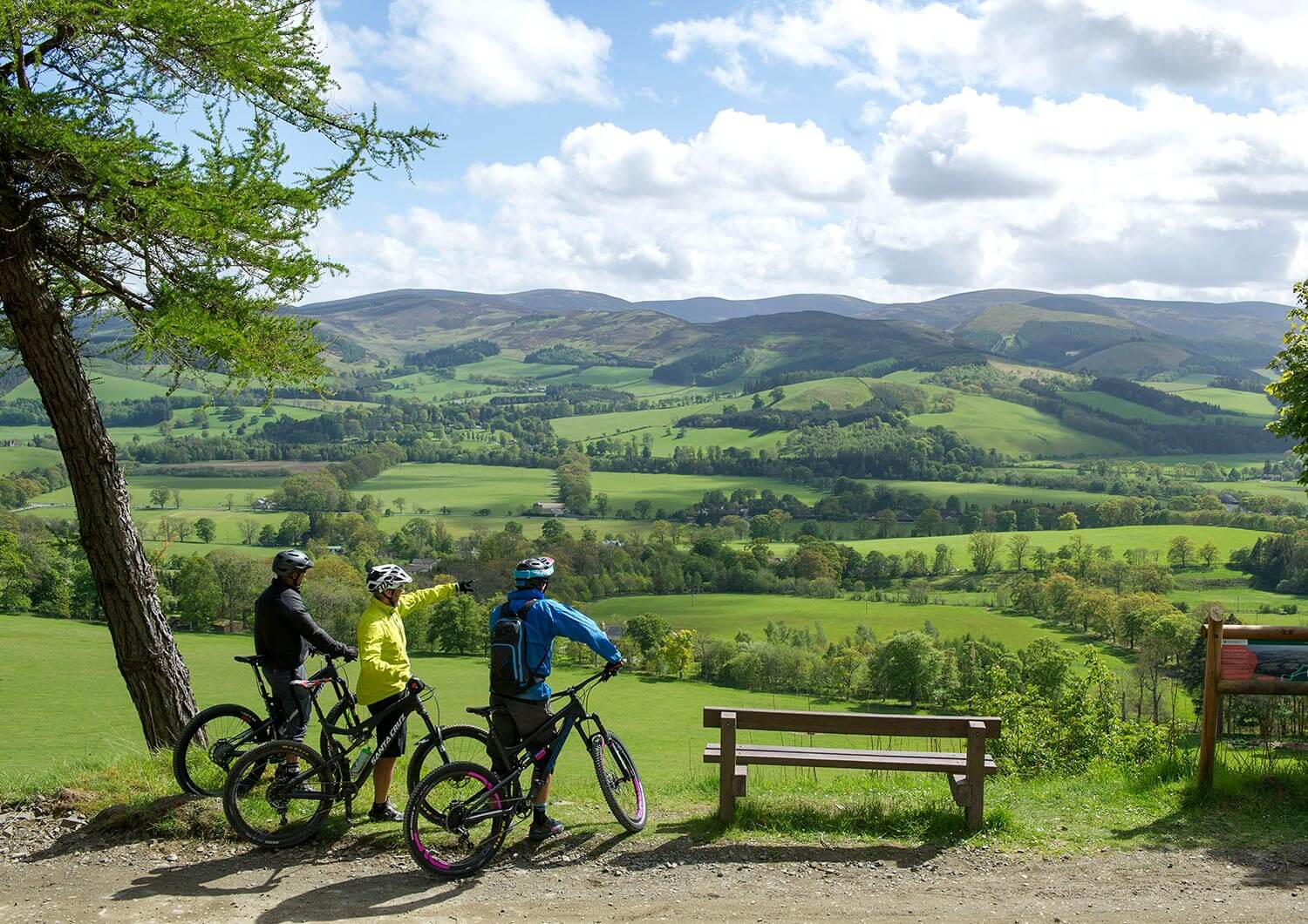 Form amazing family memories of trying out activities together – kids will love the thrill of trying something new and no doubt sleep well after too! Scotland is home to great mountain biking trails, with locations such as Glentress 7 Stanes in the Scottish Borders and Callendar Estate in Falkirk offering bike hire too.
Perhaps you'd rather create a splash with your young ones? Scotland offers a great range of water sports with many centres offering tuition for beginners and equipment hire. Scotland's landscape is naturally built for adventure, with lochs, rivers and coastlines providing beautiful surroundings for activities such as kayaking, white water rafting and paddle boarding.
For those with a head for heights there are a great range of options. Scotland is home to tree top assault courses, high rope experiences and climbing walls, all of which can create an amazing sense of achievement for both adults and children.
Seeking out high-adrenaline adventure for your group of friends? Thrill seekers should look no further than Scotland.
Scotland is renowned for surfing, with popular locations including East Lothian, Tiree and Caithness. Other water sports include canyoning, where you plunge into deep pools of water, white water rafting and stand-up paddling.
Whilst Scotland's five ski resorts are usually only in operation into May at the latest, you can still practice your skills at Snow Factor, Scotland's indoor snow resort, and at dry ski slopes around the country. Even ice climbing is possible in summer at Ice Factor in Kinlochleven, the National Ice Climbing Centre.
Back on dry land you could try zorbing, where you roll downhill in a giant inflatable ball, land-yachting on windswept beaches and bungee jumping, all against a scenic Scottish backdrop.
Discover more adventurous activities in Scotland.
Time to take it down a notch. If you like activities where you can take a leisurely pause to admire the landscape, and feel suitably relaxed at the end, then these options are for you.
Paddle your way along Scotland's coast on a guided sea-kayak trek. Let the lapping waters and fascinating wildlife take you a world away from your day-to-day.
Taking a stroll in a forest, along a beach or even up a hill is a great way to clear your head. Don't forget to take a good lunch break on your Scottish walk so you can soak up the view.
Scotland is home to some of the best rivers for fishing in the world. While the thrill of the catch is why many anglers love the sport, a lot of the enjoyment comes from the calming influence of the water, the scenery and the peaceful quiet. Even if you don't catch anything, you're sure to enjoy basking in the tranquil surroundings.
Another traditional sport worth taking a swing at is golf, and with over 550 courses in Scotland, many of which have prestigious histories, there really is nowhere finer to have a go.
See more outdoor activities to enjoy in Scotland.
Discover more things to see and do in Scotland on VisitScotland.com