Judy Murray is as much of a household name as her world-beating sons Andy and Jamie. When she isn't cheering her boys on, she is fighting to ensure the next generation of Scottish tennis stars get every opportunity to succeed.
Sport has long been a part of the Murray family history, with Judy's father playing professional football for Albion Rovers in the 1950s. Couple this with her own tennis career – she played professionally in the 1970s – and Judy is perfectly placed to help improve the chances of the next generation of Scottish talent.
As well as supporting both her sons' incredible tennis careers, Judy is a tireless champion of the sport, an expert coach and an insightful commentator on the game. More than that, she is also a very vocal campaigner for widening access for all to better tennis facilities and training. At the heart of this is a special focus on encouraging more young people, especially girls, to pick up a racquet and get active.
Through her involvement with initiatives such as She Rallies and Miss Hits, Judy is determined to take female sport to the next level, as well as promoting all the health, confidence and life skills it helps nurture.
"Sport has the power to change lives. Of course, the physical benefits are obvious but you also develop life skills that prepare you for adulthood. Discipline, routine, communication, leadership, sense of belonging, teamwork, goal setting, perseverance, resilience, and confidence – the list of benefits is endless. And there is so much research that confirms that physical activity and fresh air is good for mental health too".
Having coached her own sons to success, Judy knows the sacrifices families have to make if their children set their sights on a sporting career. But she is also aware of how investment, from broadcasters, sponsors and governing bodies, can make a huge difference to female sports stars, helping them break down barriers and find wider public acceptance.
She believes that this better level of investment in the performance of women in sport can also have a knock on effect on the next generation too simply through creating more, better access to these stars. That's because, when done correctly, this helps create a larger pool of female sporting role models for young girls to look up to.
"Whether it's the Scotland women's football team, or individuals like Laura Muir, their performances are world class, which makes them much more watchable. In turn, this means they become more marketable, which brings in sponsorship and creates higher profiles and more female sporting role models. Coverage of female sport, on TV and on social media, means more young people see it. And if you can see it, you might just one day be it".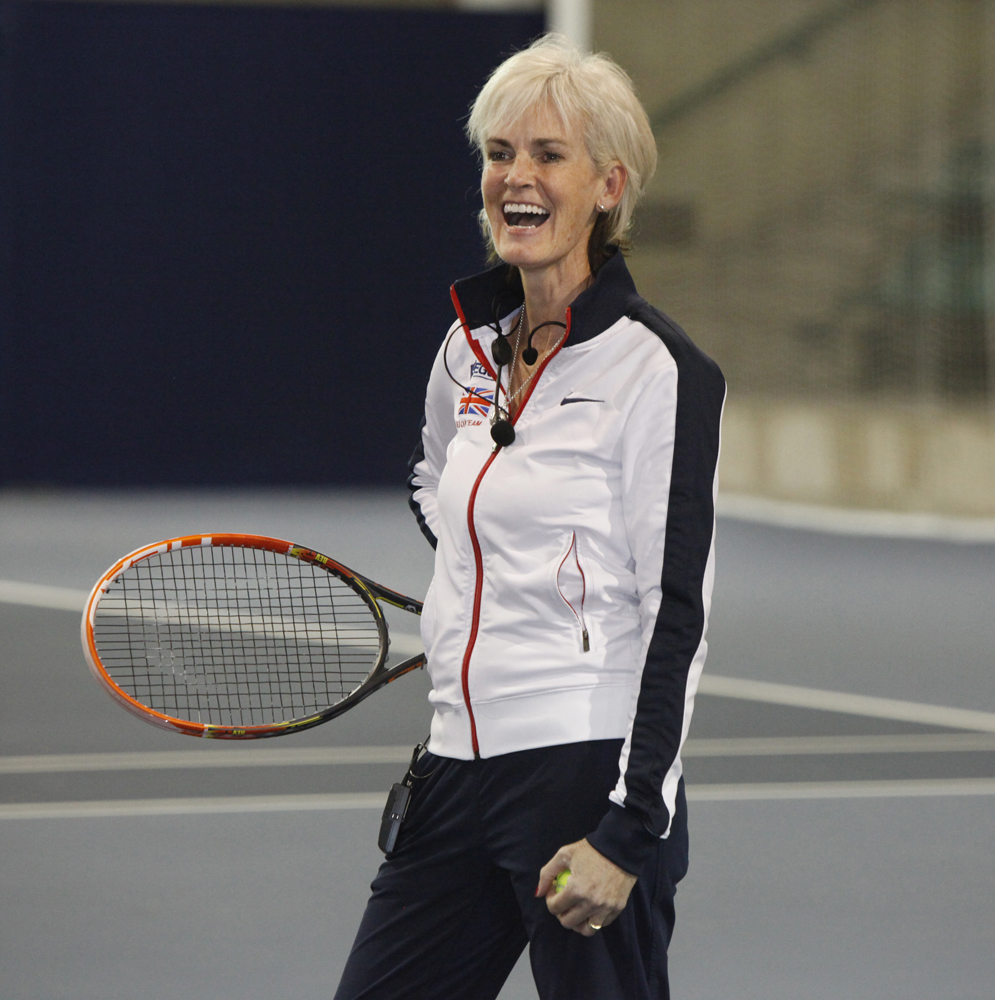 The world of sport has certainly changed since Judy was a young star on the rise. She won 64 titles in Scotland during her junior and senior career before joining the European tennis circuit back in the 1970s. She points out that it was very tough to pursue a professional tennis career as a Scot in those days.
At that time there was no real infrastructure at all: no international coaches, no indoor courts, no top-level competition circuit and nobody else pursuing that dream. All this meant Judy travelled around Europe on her own at just 17 years old.
"In those days you were totally unconnected - there were no mobile phones, no internet, and no ATM machines - so it could be quite dangerous for young women, not to mention expensive. I got robbed on a bus in Barcelona and my dad pulled the plug on my pro career".
As a globetrotting coach, mother, and businesswoman – sometimes all of these at the same time – Judy has a unique insight into Scotland's international reputation. More than anything else, Judy is quick to point out the general feeling of excitement when you say you're Scottish.
Alongside the global obsession with Scotland's world-renowned sights, attractions and exports, Judy is also incredibly proud of the fact that her two sons are helping put Scotland on the map on a completely new level. These days, a quick scan through the crowd of almost any major tennis tournament and you're sure to find a Scottish flag proudly waving from the stands.
It's also fair to say that Judy passed on a little more than just her tennis skills to her two sons. Both Andy and Jamie are vocal supporters on and off court of the female game and gender equality. That said, Judy is quick to play down any suggestion that she had an undue influence on the boys.
"We are all products of our environment, so, I have to assume that as they have had so many strong and loving women in the family around them as they grew up that it's just natural to be supportive of gender fairness. Mind you, I think they also saw first-hand the challenges that I had as a woman working in the male-dominated sports world".
When she isn't influencing change at the top end of the game, Judy can be found working in some of Scotland's most deprived areas, using tennis as a tool to give youngsters the chance to improve their lives.
Her foundation recently completed a project in the east end of Glasgow, where there were no tennis courts, but lots of kids wanting to play. They went in to build a workforce from the local community, training up 16 young leaders aged 16-20 over a six-month period.
"The best stories are those where the opportunity we have created actually changes someone's life. One individual, aged 16, had previously dropped out of school. Their dad was in jail and their mother had mental health issues and was unable to be a proper parent to them. Now, two years later, they have a full-time job, and are a role model for young kids in the area. That's the kind of positive impact sport can make on young lives".
With Andy and Jamie achieving global success in their tennis careers, coupled with the success of fellow Scottish sporting stars like Laura Muir, the women's football team, Sir Chris Hoy, Katherine Grainger and many more – why does Judy think that Scotland is able to produce such successful sportsmen and women?
"It's down to talent being spotted and given the opportunity to develop. We must use these role models to inspire the next generation and ensure we invest in sports facilities at local level with experienced and enthusiastic coaches. I think bloody mindedness is a good Scottish trait, and we have that in spades. I wish we were a more ambitious nation and that we celebrated success and our country's assets more. We have so much to shout about".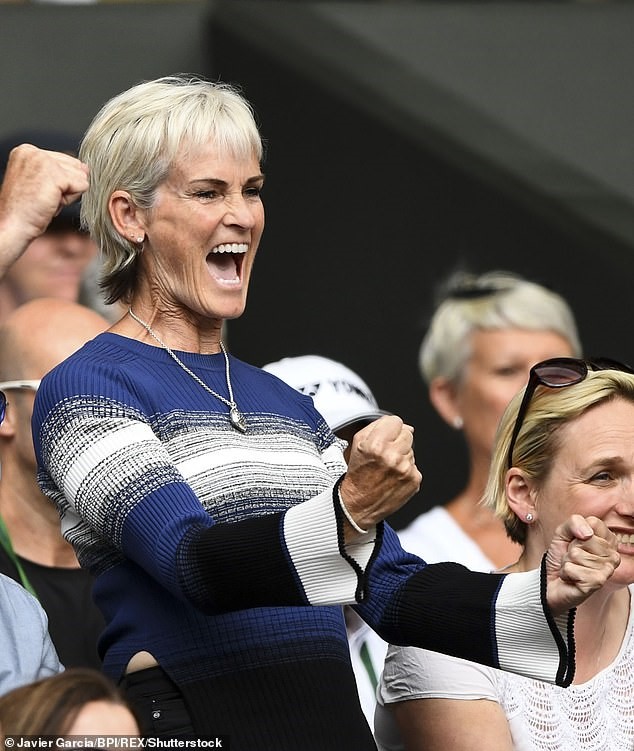 Finally, we asked Judy, if she was to shout about Scotland, what would she shout loudest about?
"Our fresh air, our countryside, our green spaces, and the friendly people. We are the best small country in the world - steeped in history and surrounded by beautiful scenery - and the natives are proud, humble and friendly".