Scotland's women are guiding the country into a whole new period of success. What better time, then, to focus on some of the female powerhouses who are leading this charge?
At a time when gender equality and the fight for women's rights is stronger than ever, Scotland is proudly playing a leading role. From being the first country in the world to provide access to free sanitary products in schools, colleges and universities, to pioneering an initiative to achieve gender balance in boardrooms across the country by 2020 and countless others besides, Scotland understands all too well the power and importance of women.
This summer, these women are also raising the bar for Scotland to new levels across the sporting world. Among them, Catriona Matthew is preparing to lead Europe in golf's Solheim Cup; the history-making Scotland Women's National Team have competed at their first-ever FIFA Women's World Cup and Eilidh Doyle is aiming to add to her record-breaking medal collection at the World Athletics Championships.
Over the course of July, we will be catching up with a few of these amazing women, to talk about their journey to greatness and how both the perception and representation of women has changed over time.
Catriona Matthew:
The Scotswoman Leading Team Europe
Catriona Matthew is a professional golfer, competing around the world for 25 years. Born, raised and still living in East Lothian – just outside Edinburgh – Catriona's success led to her being selected to captain Team Europe at this year's prestigious Solheim Cup.
First staged in 1990, the Solheim Cup is the pinnacle of women's golf, with the best players from Europe and the United States going head-to-head in a three-day tournament. This year the event handily takes place at the world-famous Gleneagles in Perthshire – just a short trip from Catriona's home.
It might seem straight forward enough, someone from Scotland becoming a successful golfer – after all, we did invent the sport and we're affectionately known around the world as the 'Home of Golf'. But being part of such a storied history can also be quite daunting, so how does Catriona feel about being part of such a proud legacy?
"It's very special. You really realise this quickly when you travel round the world and people are always excited when you say you're from Scotland. I think for any golfer – for any person – Scotland is their dream destination. It's the one place they all seem to want to come".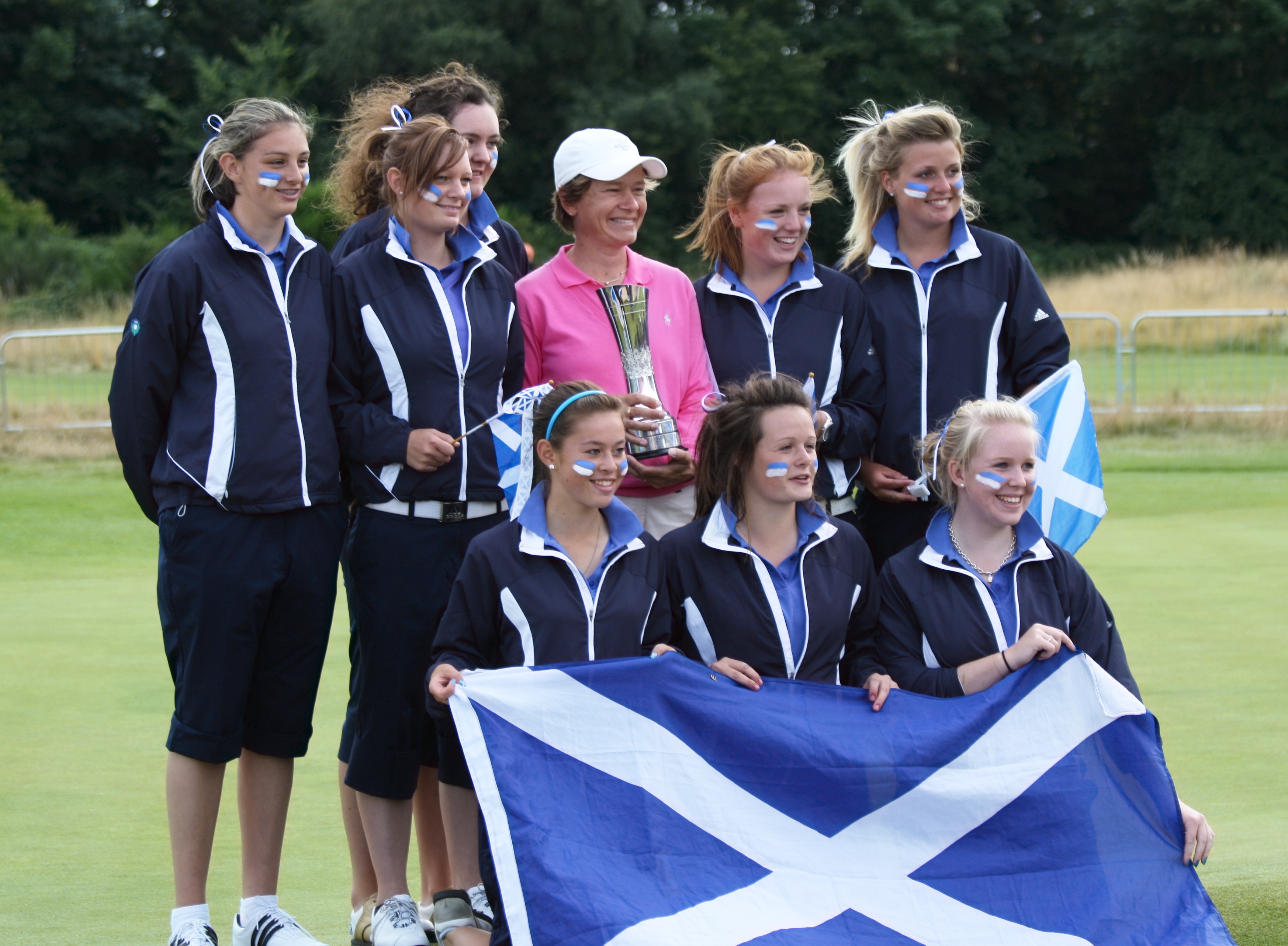 Catriona poses with Scottish Girls Golf Team after winning 2009 Women's British Open.
Growing up in the picturesque town of North Berwick, Catriona had access to incredible countryside and open spaces – not to mention world-renowned golf courses – as well as being just a short drive from the capital city of Edinburgh. Experience of this perfect balance meant that, although she travelled around the world, she always planned to settle in Scotland and raise her two daughters here.
"When I was growing up I didn't really realise it, but as I got older I appreciated more, how lucky I was to grow up here. The more you travel, the more you see the rest of the world, the more you realise how lucky you are to come from here".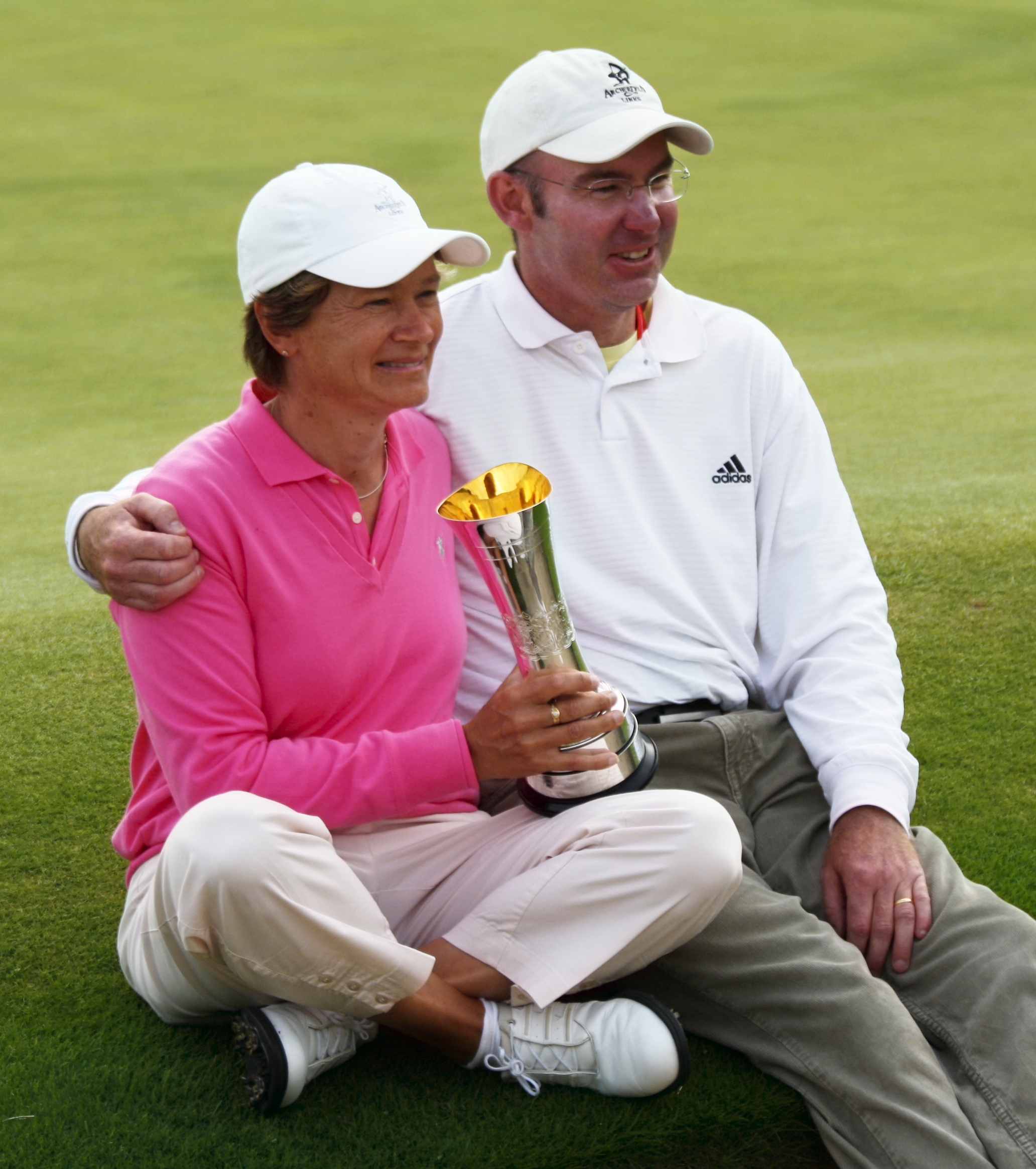 Lucky, however, is definitely not a word you would use to describe Catriona's golfing skills. The crowning achievement of her career is her remarkable British Open victory in 2009 – becoming the first Scottish woman to win one of golf's 'majors'. Incredibly, Catriona won the championship just 11 weeks after giving birth to her second child.
Having been at the top of the game for more than two decades, Catriona has come a long way from the young girl on the children's course of her hometown. Today, when she thinks back to her youth, she realises just how much sport helped shape the person she's become.
When asked, Catriona believes that sport is an essential tool to helping young women reach their full potential – whether they go on to pursue a career in professional sports, or anywhere else for that matter.
So, with a wealth of experience on the tour, does Catriona think that the perception of women in sport has changed much since she first began playing? The answer is a resounding yes.
"I would say it has changed, more so in the last 10 years. I think the profile of women's sport in general has improved – you're definitely seeing a lot more different sports on television with women taking centre stage. Previously, golf and tennis used to be the two main sports women could actually play professionally and make a living in, but now you're beginning to see other sports like cricket, football and netball all coming in – it has definitely improved".
As Catriona prepares herself, and her team, for the upcoming Solheim Cup in Perthshire, she is encouraged by the impressive record the team has on Scottish soil. On the two previous occasions that the tournament has taken place in Scotland, the European team have emerged as the winners and Catriona is keen to make it three out of three.
She's also aware that there may not be a huge home advantage, with Scotland's world-famous warm welcome meaning that her opponents will be made to feel incredibly welcome and points out that, for many people – golfers in particular – Scotland is just a dream destination.
"Everyone always says how friendly the Scots are when they come over and visit. I think even just from a heritage perspective, they want to come, see and embrace that, especially from countries that don't have the long, rich history that we have, they want to come and see the castles and the countryside and everything Scotland has to offer".
So, as a strong, female role model, flying the flag for Scotland on a global level, how does Catriona describe her homeland to people who might not have been before?
"Simple: we're a warm, welcoming, fun-loving society complete with some amazing scenery. As a small nation, with a small population, we have achieved incredible amounts and continue to affect change on a global level".