Meet Emily-Mae Martin, a sustainable clothes designer based in Scotland's capital city, who is using her slow fashion to pump the brakes on the climate emergency. What does slow fashion entail, you ask? Well, Emily sums it up pretty well herself:
"I use various traditional crafts to create patchwork constructed garments using all naturally dyed fabrics."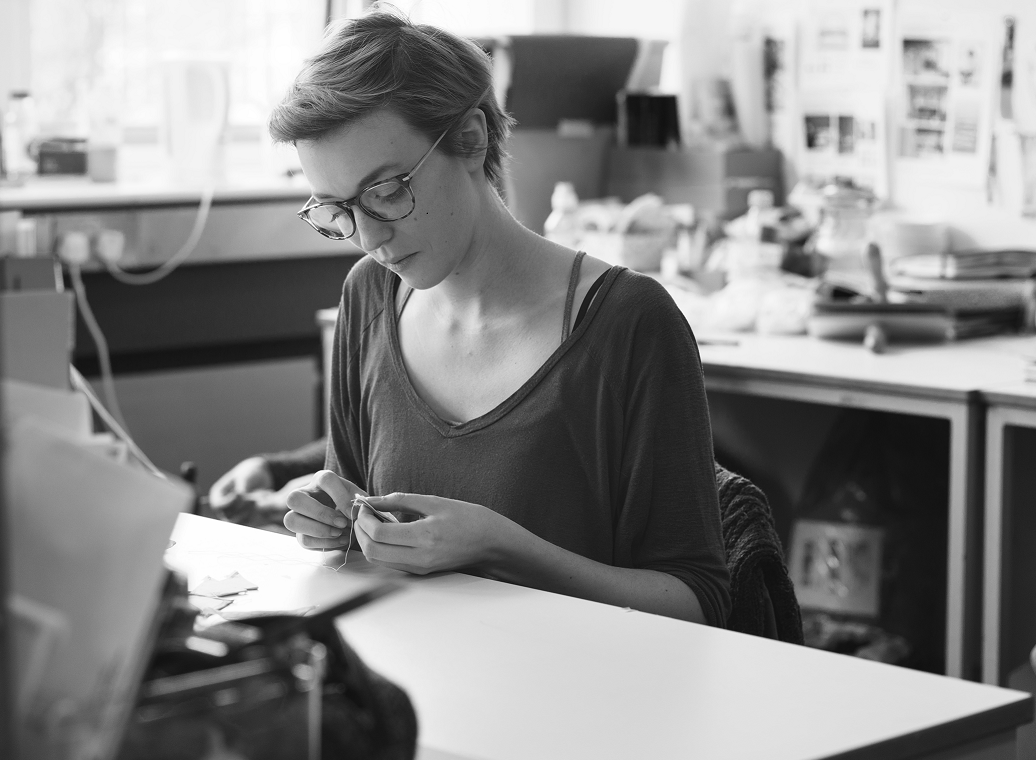 Originally from Barrow-in-Furness, a small English town, Emily has lived in Edinburgh for around 11 years. Setting up shop in the capital accomplished a life-long dream of living in the city - one she's had since she first visited at the age of ten. It's here, that she created her sustainable clothing brand.
The initial fuel for Emily's slow fashion fire was watching a documentary called 'The True Cost', which showed her the depth and breadth of how devastating the fast-fashion industry was to human and environmental health.
Another big inspiration for the designer was discovering the world of natural dyeing. Having always loved using nature as a subject in her work, Emily had never successfully used it as a material. Therefore, being able to create colour from elements of the earth was immediately fascinating to her. Not only that, her research also led her to discover some amazing modern quilters who were using naturally dyed fabric in their designs.
By using smaller pieces of fabric, they are able to achieve great colour saturation and also display a variety of colours in one design that really celebrate natural dyes. I wanted to take these same values and some of the aesthetic into the fashion world so the idea to create patchwork garments was born.
The rest, you could say, is history - Emily was able to cultivate her ideas and research during a two-year Masters degree at Edinburgh College of Art, which saw her create a really strong foundation for her brand. It's through the brand that she aims to not only reduce waste and promote the slow craft industry, but also build a wider understanding and appreciation of textile and garment production. She wants to use these crafts in a way that is engaging and fresh to the modern consumer but also shows that her pieces are still noticeably hand-crafted.
"Alongside natural dyeing and patchwork, I incorporate hand-quilting and hand-embroidery into some of my pieces. These techniques force me to make at a slower pace, which allows me the time to be thoughtful about my entire process. All the while, I have to consider aesthetics to create something truly desirable that is not already available in the current market."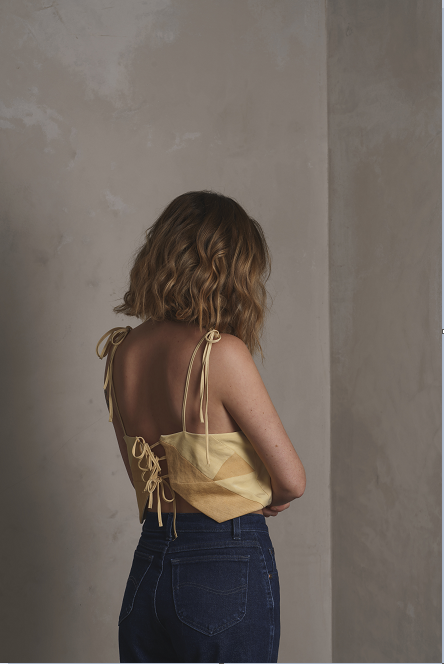 The sustainable process that Emily uses also means that a lot of waste is immediately reduced at the design stage, however, a small amount of waste is inevitable. All of Emily's garment patterns are triangle variations, this means that, by cutting fabric into only pieces with straight lines, she ends up with two waste piles. Of these piles, Emily uses one to create smaller items like quilted pouches and children's jackets and with the other, she makes cushion fillers.
With more brands using waste as a material, consumers are being encouraged to ask more questions of the products they buy and they're also expecting more value for their money. Emily hopes to be one of the voices encouraging this behaviour by practising what she preaches.
Since I started my slow fashion journey, I stopped shopping on the high street, other than for the occasional basic item and even then, I try to buy items made with natural and/or organic fibres. I buy second hand mostly, online and in charity/vintage stores. I have been practising my mending skills and when the time allows, I fix my garments that I'm not willing to let go of because of a few holes or stains!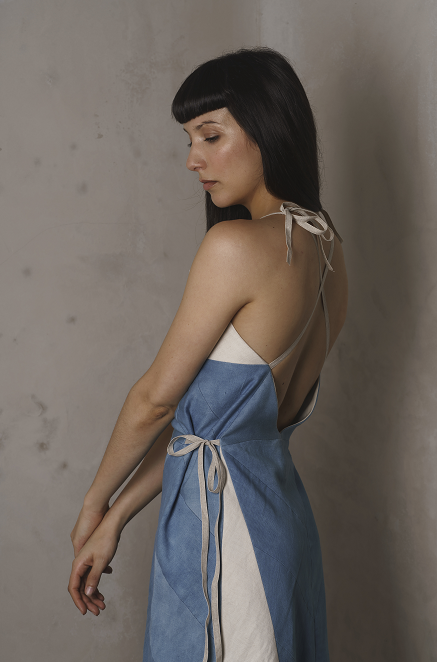 As well as staying loyal to sustainability with her own wardrobe, Emily encourages others to do the same by promoting slow fashion to the wider Scottish community - organising an event in early 2019, with support from Fashion Revolution Scotland and Custom Lane, in Leith.
Hailing from England, Emily finds it a little tricky to describe Scottish fashion, but she knows that it's more than tweed and tartan, adding that there's a great mix of practical and characterful, traditional and trendy, trailblazers and conformists.
"Some of my Scottish friends also have a textile connection in their family - one friend comes from a line of top fair isle knitters, another has parents that ran a textile mill. Some of these values may have been lost over time but there seems to be an innate understanding of quality here."
Scotland is well known for being primed and ready when it comes to start-ups in sectors like data and engineering, but what about young fashion brands like Emily? Like any business, she attributes success with hard work.
"There are so many great smaller brands who are having great success with a few years' experience under their belt, which is very encouraging for a start-up. It also naturally makes for a lovely and supportive maker community, plus a rich and exciting market for consumers. There are also creatives actively cultivating more affordable opportunities for like-minded designers and makers like Spot Design Market in Glasgow and We Make in Edinburgh."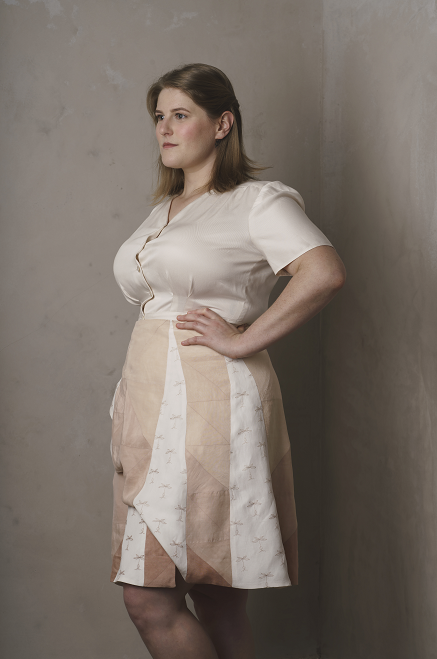 When her schedule allows, between working in fashion retail and creating her own garments in her home studio, Emily also works with arts organisation Artlink, who provide creative opportunities for those experiencing disadvantage or disability in Edinburgh and the Lothians. She's also begun teaching smaller projects at her alma mater alongside fellow designer Hannah Rumsey.
It's clear that Emily's slow fashion is something there is a market for in Scotland, with so many organisations and groups aiming to educate consumers on how to shop and dress smarter and more sustainability. Emily, like her garments, has a purpose for good, and it seems that her surrounding community in Scotland's capital city, is providing the stage for her to flourish.
Find out more at emilymaemartin.com.