American high school teacher Michael Calderone is a veteran of the Edinburgh Festivals, having visited on ten different occasions. So, what is it that keeps luring him back to Scotland?
From his first visit, performing on the Fringe in 1988 with his university drama group, to today, when he brings his own students to perform in Edinburgh, Michael Calderone simply can't get enough of Edinburgh, Scotland, and the magic, international atmosphere of the biggest arts festival in the world.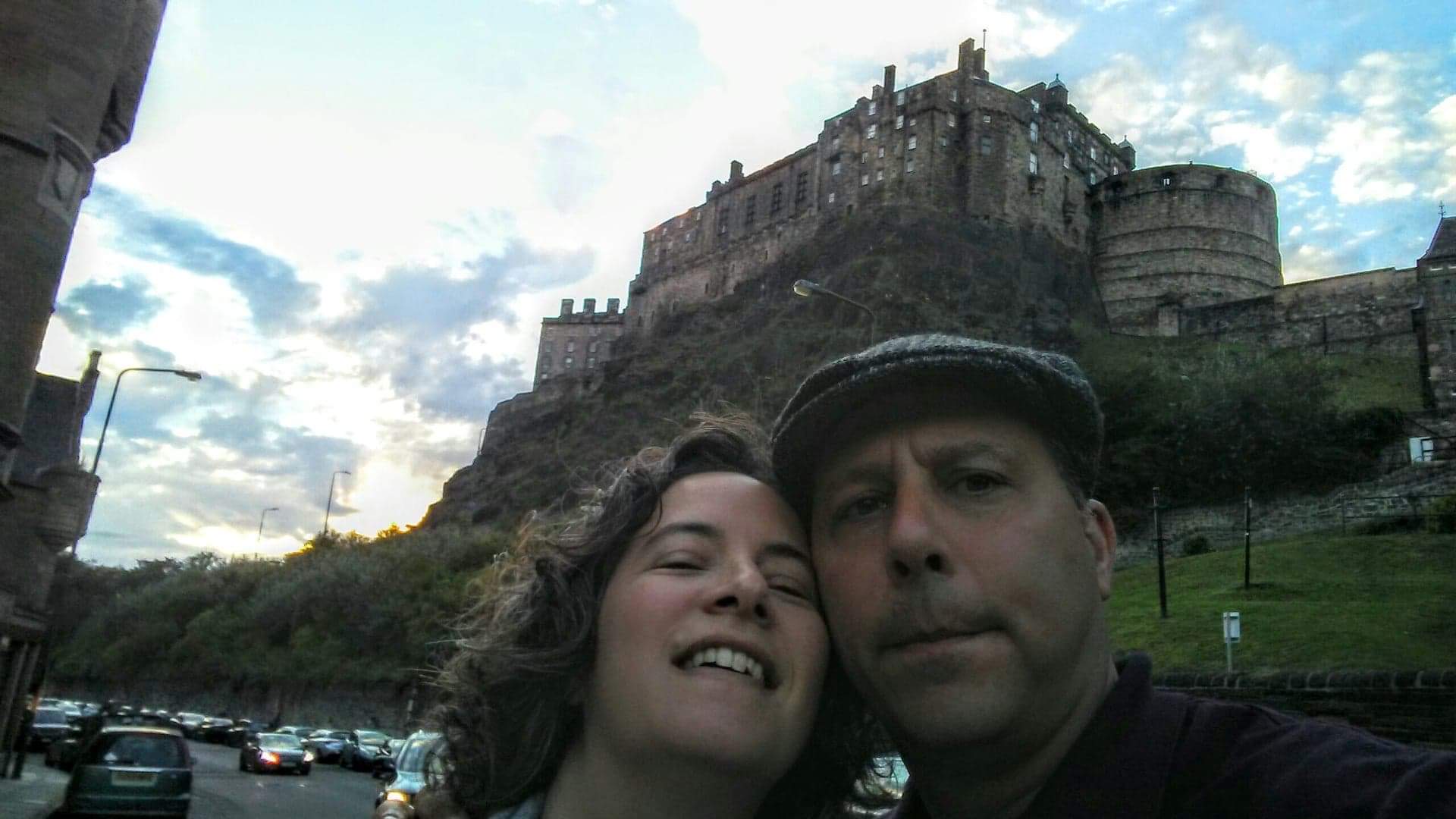 Born and raised in New Jersey, Michael, now 51, (above, with his wife Jennifer) grew up looking across the Hudson River to the bright lights and skyscrapers of Manhattan. Although Broadway – the 'Great White Way' – was just a short car or rail ride away, it always felt like another world for him.
Little did he realise then that one day he too would be treading the boards, directing and producing plays, and passing on his passion for live theatre to fresh generations of starry-eyed students.
"I could see the Empire State Building on my walk home from elementary school in the 1970s. It's funny to think that people from all over the world want to come to New York, yet all I want to do is go in the opposite direction - to be in Edinburgh!"
Like the streets of Edinburgh's historic Old Town, Michael's route to Scotland's capital city was a winding one. He first heard of the International Festival and the Fringe while at New Jersey's Rutgers University, where, while studying theatre, he threw himself into the University's student drama group, The Shoestring Players.
In 1988, thanks to the American Theater Festival, the group was invited to perform at the Edinburgh Festival Fringe.
Today, Michael teaches drama and public speaking at the prestigious Hopkins School, in New Haven, Connecticut. Founded way back in 1660, the school is one of the oldest in the United States and everyday Michael enters the grounds with a strong desire to pass on his passion for drama to his students.
Part of his teaching method is to impart on his students the importance of 'wow moments' - moments that make you stop and wonder at the greatness of the world. For Michael - he remembers his first 'wow moment' like it was yesterday.
"Our first trip back in 1988 was pre-internet, so we only had a vague idea of what was in store for us. To this day I can remember coming out of the station, looking left and seeing the Scott Monument, then turning and seeing the Castle. That was the 'wow' moment".
It wasn't just the city and Scotland that were new to Michael, the Festival's unique mix of people, races, audiences and performers were also an eye-opener. He was immediately struck by the magical energy that courses through the city during the month of August. Each year, thousands of performers and hundreds of thousands of eager spectators pack the city streets, embracing the sheer madness and vibrancy that Edinburgh's festivals have become synonymous with.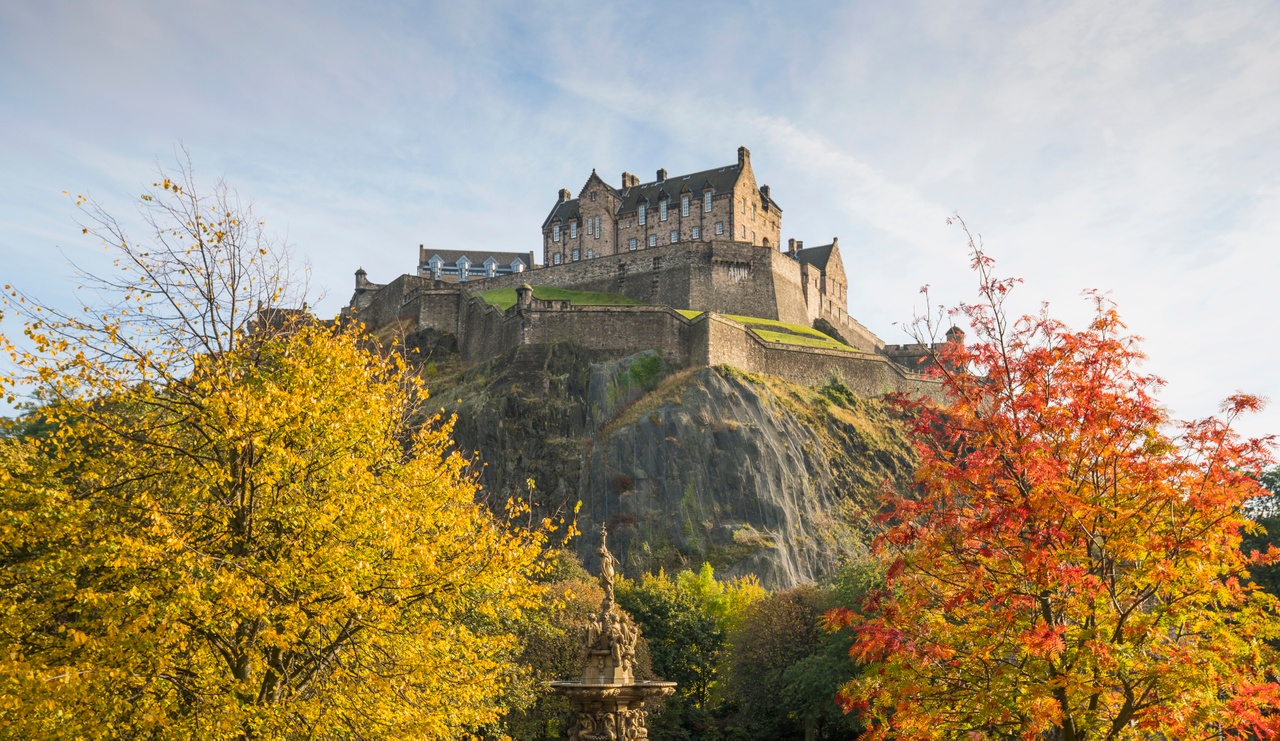 So, what does Michael put that magic down to, and why does he think audiences and performers continue to come back to Edinburgh year after year?
"Edinburgh and its festivals have the perfect combination - a beautiful, walkable city and a welcoming attitude towards artists. As a child of the 70s, the best description of the city during the Festival is the cantina scene from Star Wars. Strange and exotic people pass by and look at you like you're the strange and exotic one; your eyes meet and a conversation begins".
As well as soaking up as much of the festival atmosphere as he possibly can, Michael also always tries to escape the city on his visits, to see more of Scotland.
Among his many visits to the country, he has completed a long, 16 mile bike ride to Blackness Castle as well as taking trips to some of Scotland's other world-famous attractions, including Rosslyn Chapel, the Trossachs National Park. He's even managed to squeeze in trips to one or two of our stunning castles, including Stirling, Doune and of course - Edinburgh.
Over the years, Michael has seen the Festivals change and adapt, but there is a magic that keeps drawing him back.
"That first trip really grabbed me. Coming to the Fringe, where millions of people from around the world gather to enjoy. You name it, it's here. Everything I've ever loved in my life - my family, theatre, Shakespeare, history, and more - I have experienced to its fullest in Edinburgh".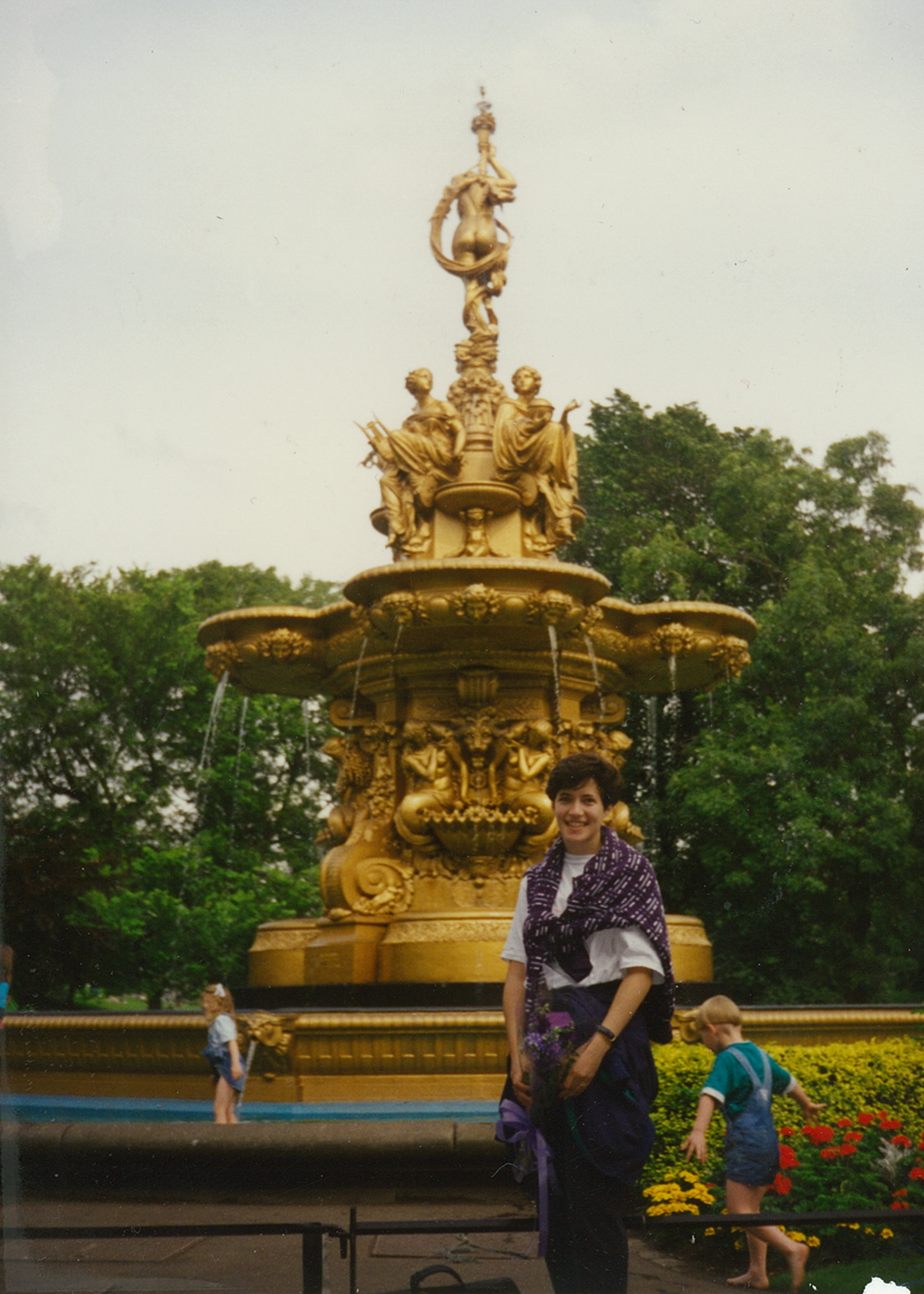 Now married, with three children, Michael will be dashing home from this year's Edinburgh Festival early, to be present at his daughter Molly's 10th birthday. To be fair to him though, he has previously missed three of her birthdays due to his Festival commitments.
Edinburgh is so deeply ingrained in Michael's life, it even played a starring role in his marriage proposal to his wife, Jennifer. It was 1993, and armed with a bouquet and ring, Michael had worked out a plan – a walk in the city's Princess Street Gardens, a stop by the Floral Clock, and a proposal beside the Ross Fountain. What he hadn't figured on was a surprise appearance by a big Edinburgh policeman.
"Jen and I stepped over the guard rail of the fountain. I pointed up to the castle and asked, 'What's going on up there?' As she turned to look, I got down on my knee and as she looked back, she said, 'What are you doing?' There I proposed, she said 'yes', and we hugged. Immediately thereafter, a police officer tapped me on the shoulder and said we were not allowed past the guard rail!"
The couple now have a permanent reminder of that proposal. When they bought their first home together, Michael's father, who makes stained glass windows, created a panel featuring the view of the castle from the Ross Fountain for them. For his 50th birthday, Michael went one step further, getting a tattoo of their engagement spot on his left arm.
"My hope, one day, is to bring all our children to Princes Street Gardens, to say: 'This is where our family began'".
In the meantime, Michael is busy putting this year's crop of 16 eager student actors through their paces ahead of their Fringe debut, a production of Shakespeare on a Shoestring: The Comedy of Errors!
So, as the curtain falls on our tale, how would Michael describe Scotland to someone who have never visited?
"I've experienced everything I've ever loved to its fullest in Scotland - it never fails to reflect back the virtues I value: inclusivity, community, bravery, creativity. Those attitudes cannot help but be translated into how we treat each other as human beings. I am 0.0% Scottish, yet this small country feels more home to me than the state where I was born. I cannot wait to be home again".
With Michael's passion for theatre, the Edinburgh Festival, and Scotland, we look forward to welcoming him, Jen and rest of the Calderone clan 'home' again for many years to come.